I pretty much want to live in my new master bathroom remodel.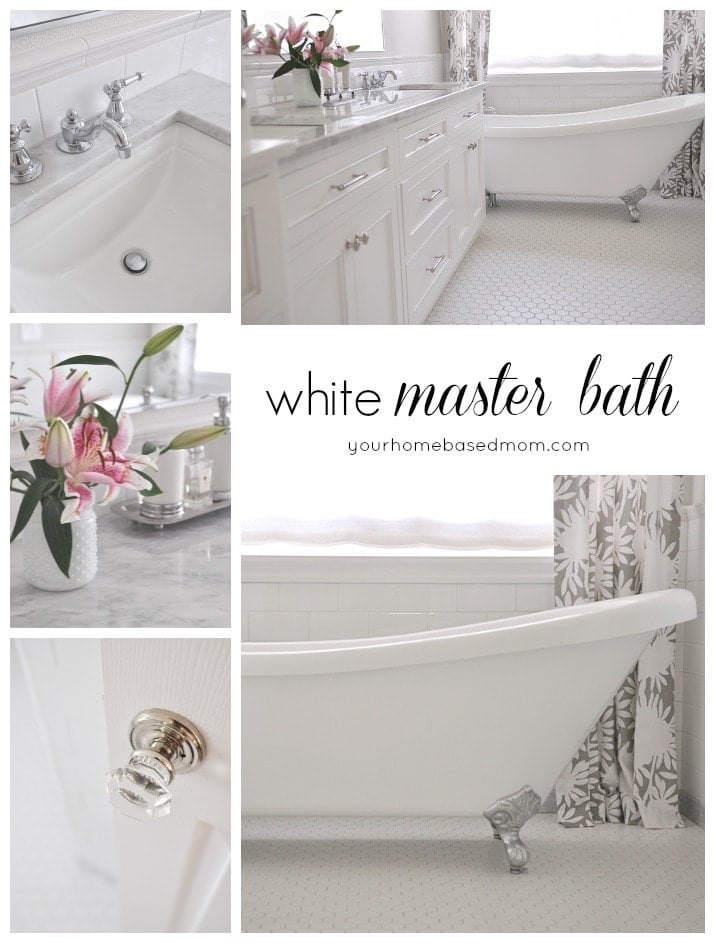 This post contains affiliate links.
We have lived in our current house over 20 years and raised four chidren here. After that amount of time, a house gets tired. Especially bathrooms. Not only was our master bathroom tired, it was dated and it was in desperate need of a facelift. Not just a facelift but a complete overhaul!
I have been in the redecorating mode lately. You can see my living room redo here and my master bedroom redo here.
Here is what my bathroom looked like before: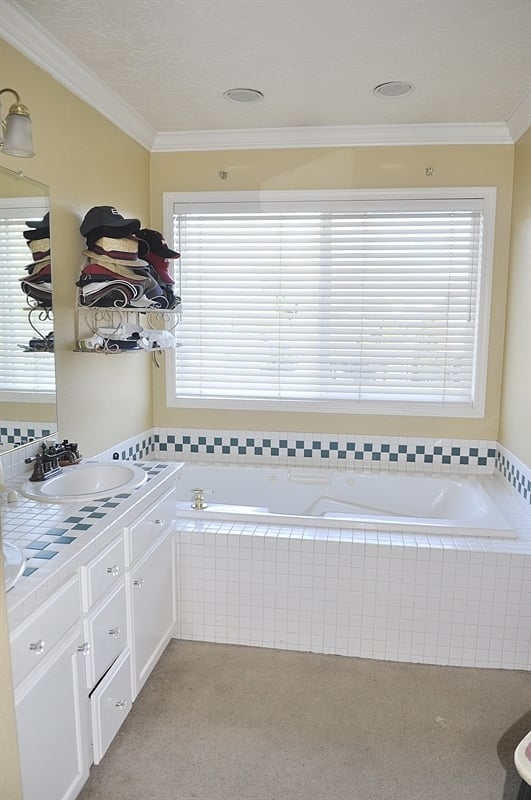 Yes, my husband loves baseball caps. This is only a small part of the collection – you should see my garage where he hangs them all from the ceiling!!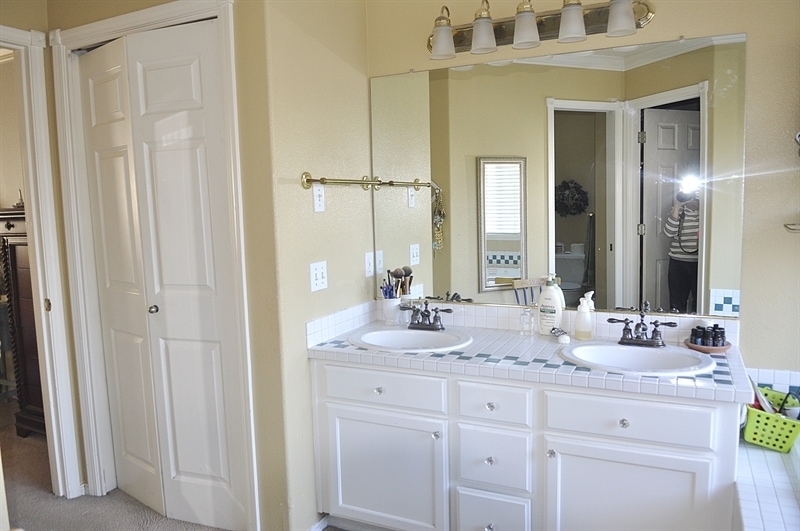 It definitely needed an update!
A special thank you to my friend and amazing decorator Caitlin Wilson who helped me and guided me through the process!
Welcome to my new bathroom!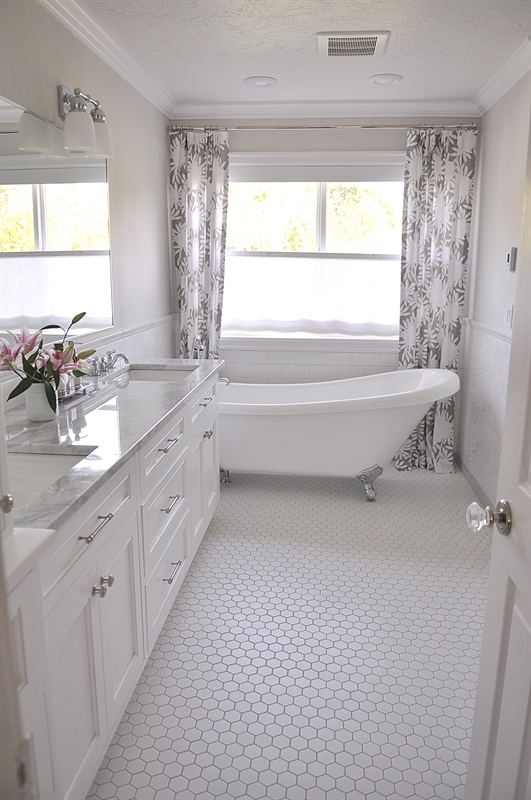 Our house was built in the 90's. I guess the thing to do in the 90's was carpet your bathroom, I'm not sure why??? I was anxious to get rid of the carpet out of the bathroom and the dated dark teal tile I had used as an accent tile and the old jacuzzi tub.
I wanted a white bathroom. I wanted it white and bright and clean. I wanted a classic vintage style and most of all, I wanted a claw foot bathtub!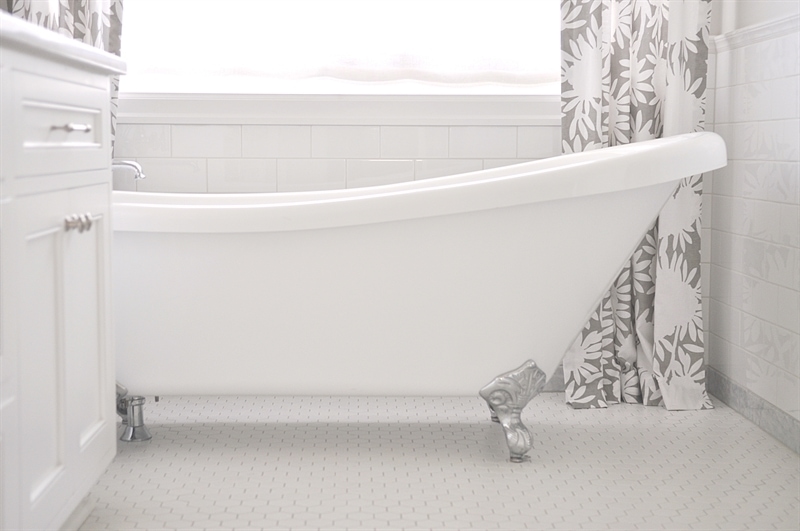 I've dreamed about this tub for a long time. My husband is actually the bath taker in our house so he was all on board. I wanted it mainly because it is so pretty!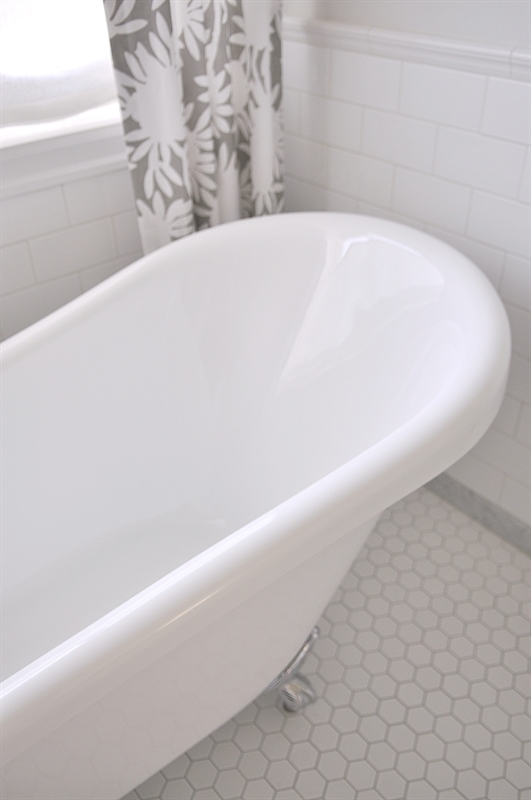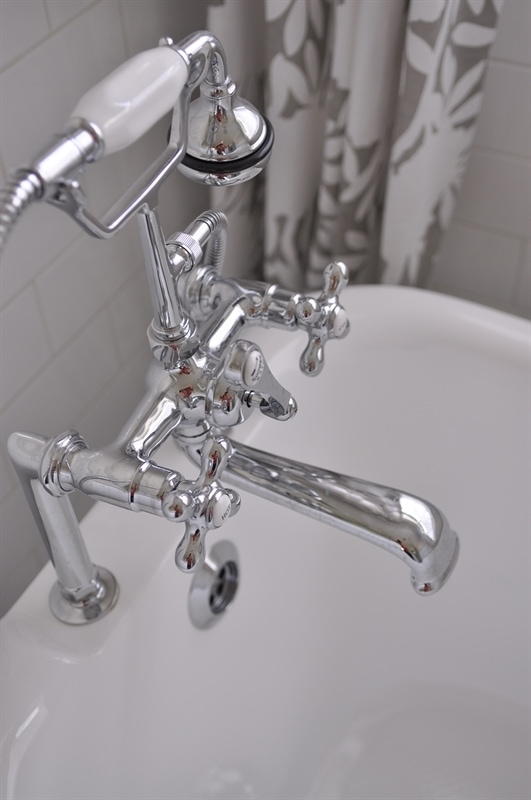 We took out the original linen closet and had a custom built cabinet made.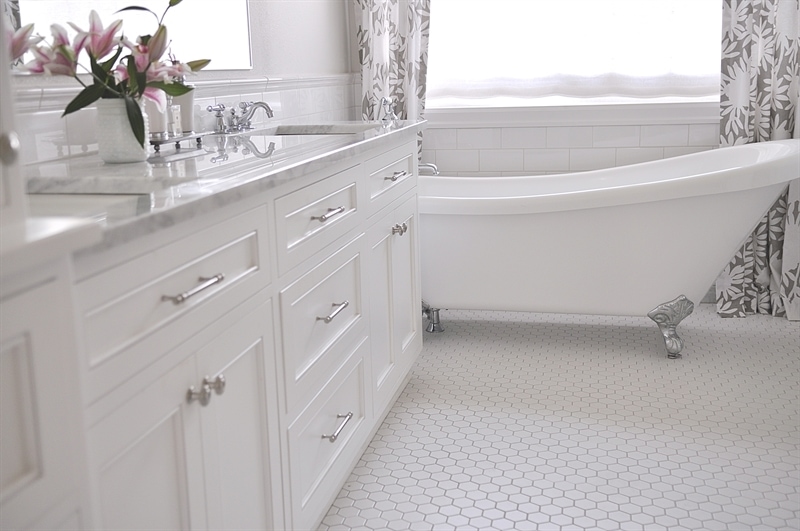 We used square Kohler undermount sinks that are nice and deep and Kohler Polished Chrome faucets.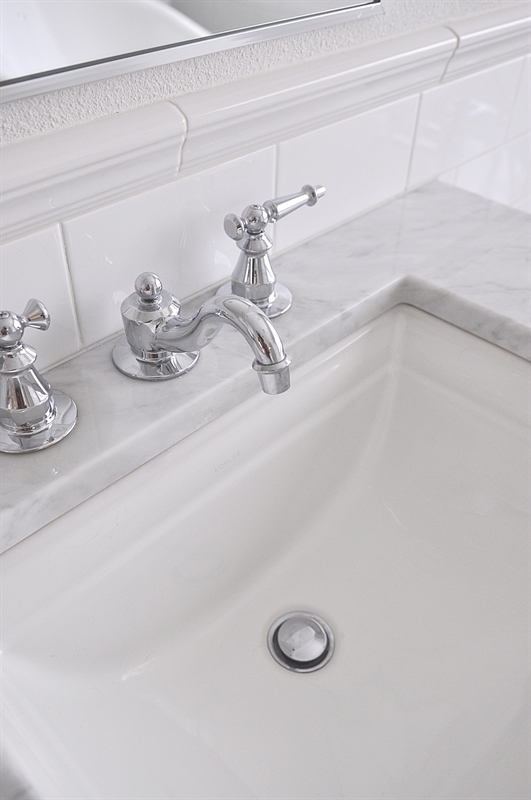 The first home we bought was built in 1911 and it had the small six sided tile on the bathroom floor and I loved it so I knew I wanted to use that for the remodel too.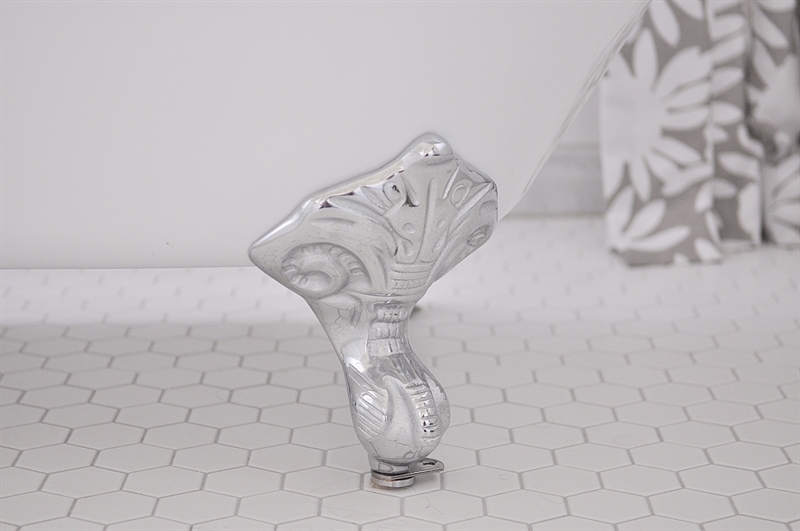 One thing this floor has though that the other floor didn't, is that it's heated! No cold floors on a cold winter morning!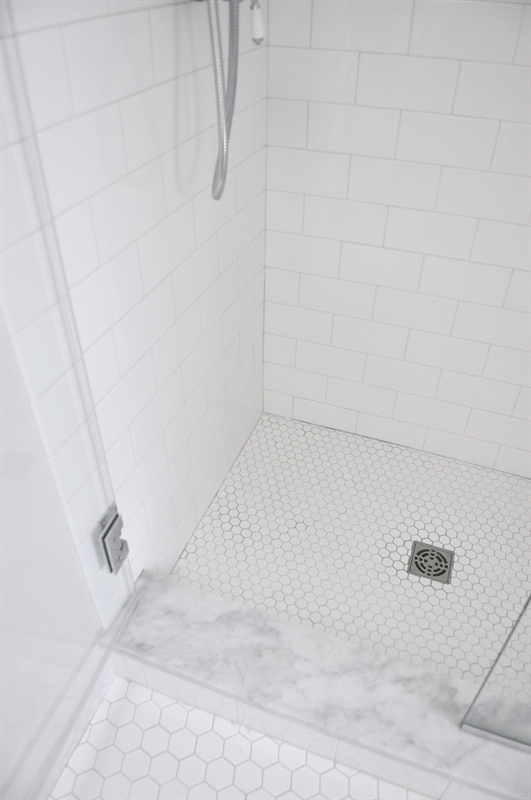 We also used a smaller version of the tile on the shower floor. The other thing my husband loves, loves, loves about our bathroom remodel is the new shower head we put in. It's pretty amazing!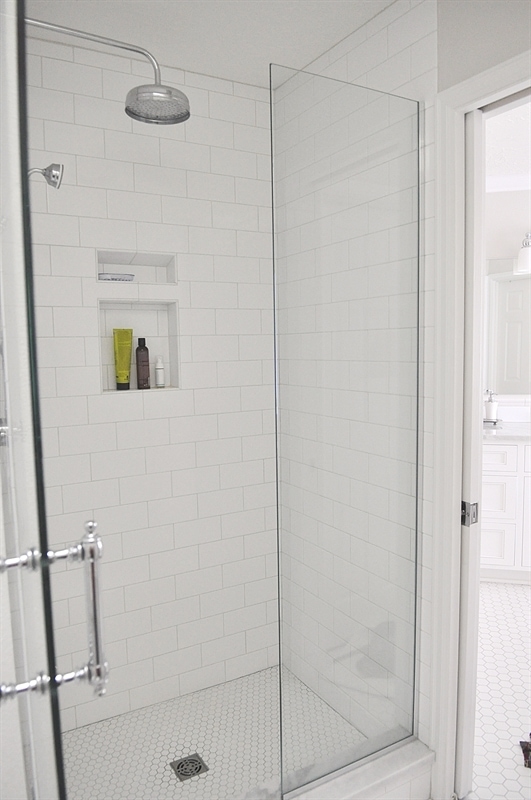 There was also a new pretty Kohler toilet.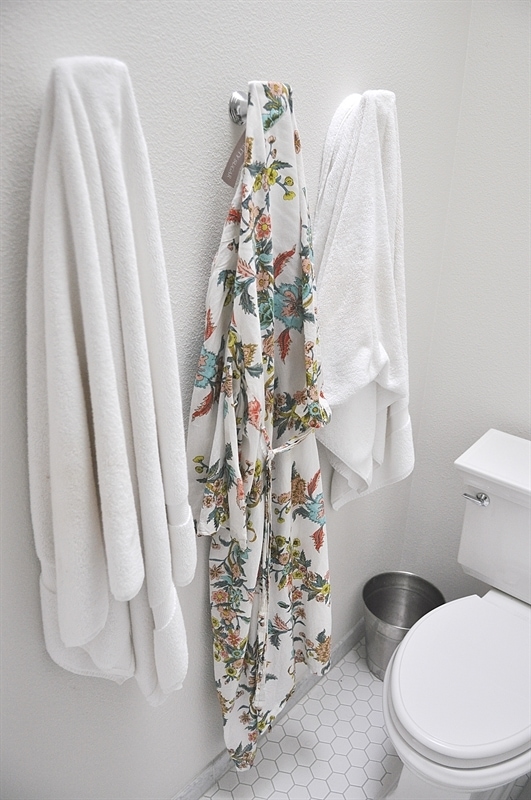 While my husband loves the new shower head (I do too) I think my favorite thing about the remodel is this nifty thing in one of the drawers.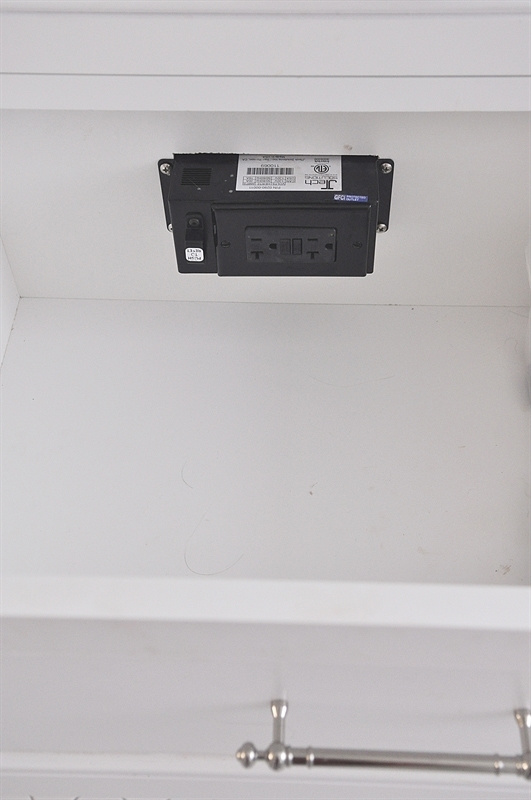 It's an electrical outlet in the drawer so I can leave my blow dryer plugged in, right in the drawer!! Love!!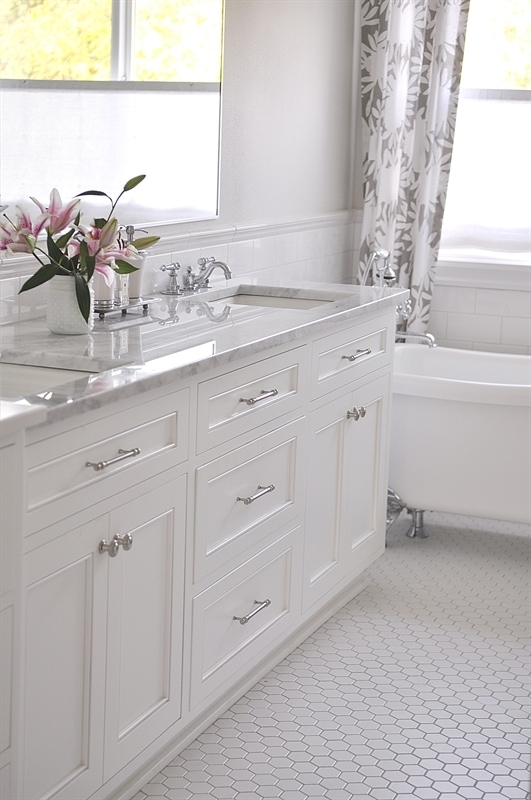 Our counter tops and baseboards are Carrera marble. I had the large mirror made by a local glass place here in Portland. I went with one large mirror , instead of two smaller mirrors, to really open up the bathroom.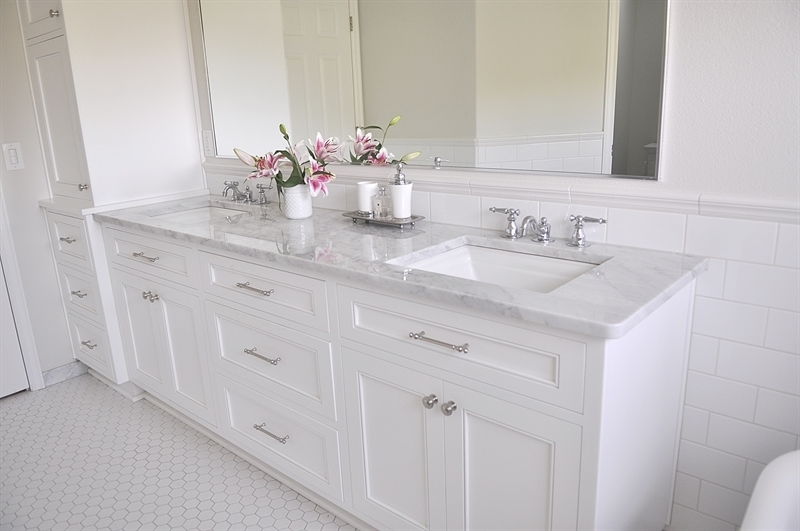 We added new doorknobs too, a pretty vintage inspired glass knob. All my hardware came from Chown Hardware in Portland.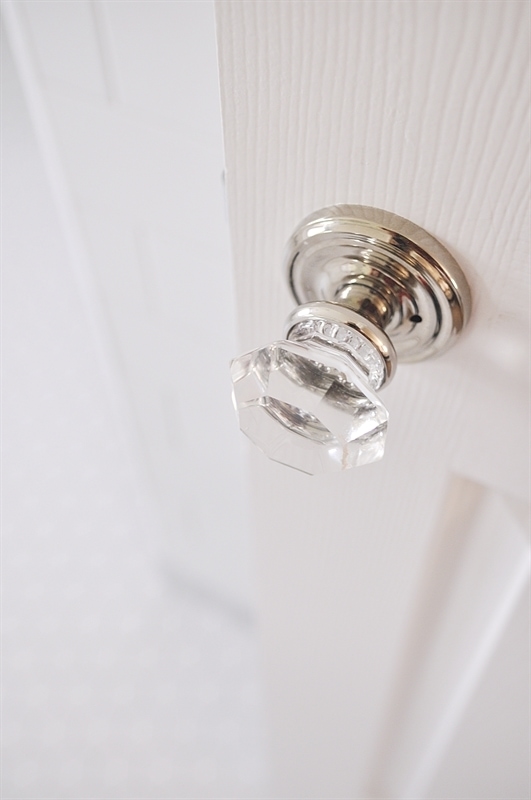 For the window I ordered a linen roman shade from The Shade Store and had drapes made using Caitlin Wilson Textiles beautiful Grey Silhouette fabric.
The new vintage inspired Covington Hotel Double Sconce light fixtures are from Pottery Barn.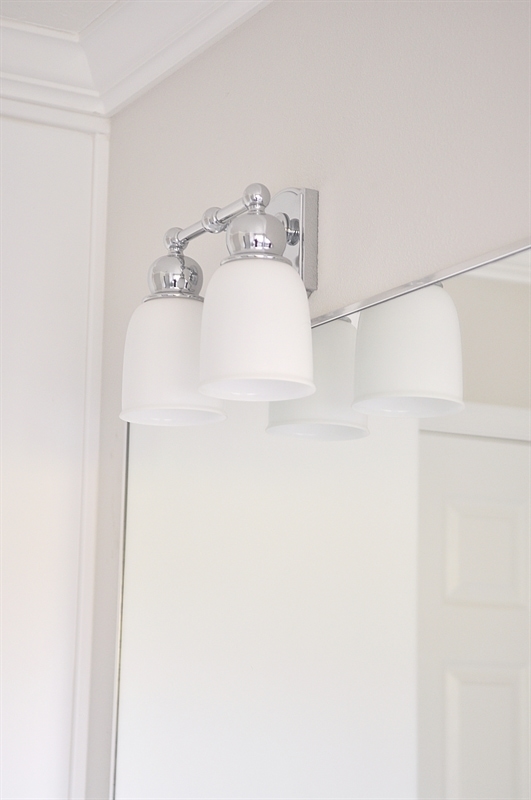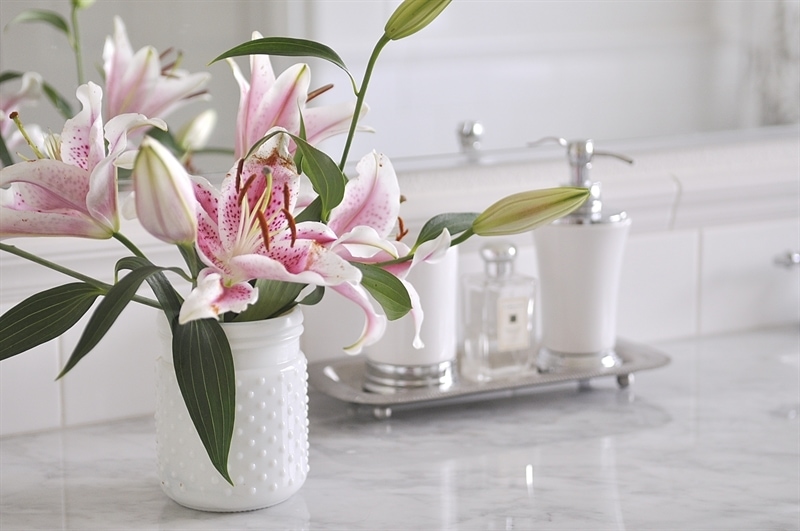 I'm pretty much in love! Now I want to redo the rest of the bathrooms!

To see how I keep my new white bathroom clean check out my 3 Easy Step Bathroom Cleaning Tips.