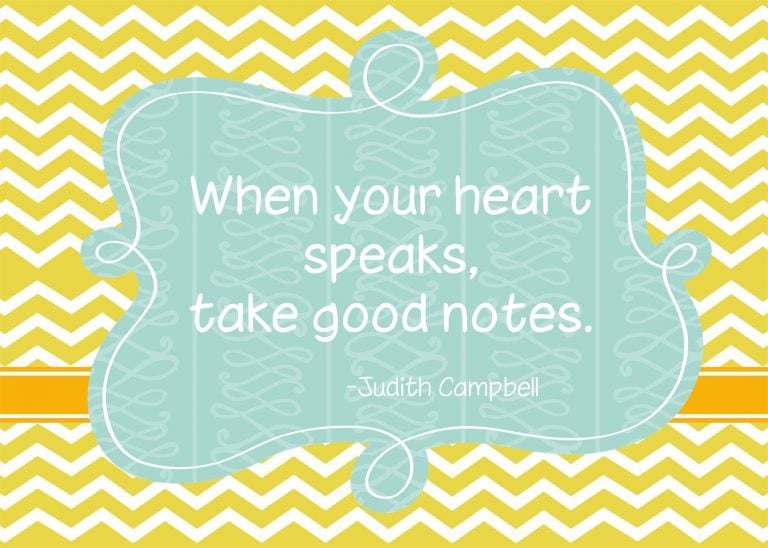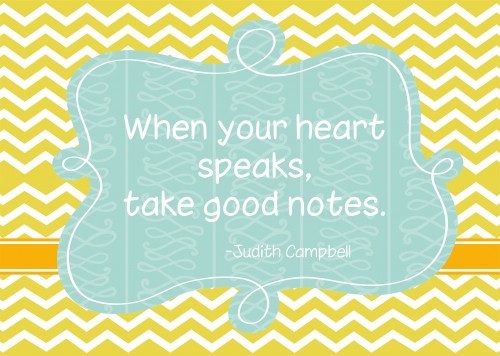 I love this quote and I have tried to live my life by it.  When my heart speaks, I take good notes.   I not only take good notes but I try and take action too.
Many wonderful blessings have come into my life as a result of listening to my heart.  Over four years ago something whispered to my heart that I should start a blog.  I didn't really know what a blog was and I had no idea how to do it but when my heart speaks I take good notes.  So I figured out how to do it and what an incredible blessing it has been!
Twenty years ago I was a young mom of three little ones (with a fourth one to arrive in the next year or so.)  My life was full and my days busy.  I wasn't looking for a job or a business but I was introduced to a direct sales company and my heart spoke again and it told me I needed get involved.  So I listened.
The next twenty years were amazing.  I learned and grew as a person so much.  I met incredible women and made life long friends.  I was able to help train, inspire and motivate thousands of women.  I helped hundreds of women learn how to preserve their stories and photographs and enrich their family's life.  I was able to travel the world enjoying so many beautiful places I never would have traveled to otherwise.  I won awards and received recognition for top sales, recruiting and leader development in my company.   I was a top leader in my company. I earned a wonderful income that helped provide a lot of the extras for my family and allowed my family to financially survive five years of on and off again unemployment for my husband.
Then earlier this year my heart spoke again.  And I listened.  On March 1st I formally resigned from something that I had spent the last twenty years of my life doing.  Something I loved doing.  Something I had felt passionate about.  Something that was a major part of our family's financial stability. I resigned from the direct sales company I had been involved with.
It was a little scary but because I was listening to my heart I knew it was the right thing to do.  My ever supportive husband agreed.
So after twenty years I left.  I left for a lot of different reasons but the main reason was my heart told me it was time to go.
Because I listened to my heart there has not been a moment of regret.  I knew it was the right thing to do.  In fact, I felt like I lost ten pounds (just wish I really had!!)
I am an entrepreneur at heart and a believer and supporter of homebased business and I am not one to remain idle so I have found another adventure.  One I am excited about and because my heart whispered "This is what you should be doing Leigh Anne"  I took good notes and moved forward.  If you'd like to read more about this new adventure you can visit me at a blog I have set up where I tell the story about how and why I got involved and more about the company and how it has made a major impact on my family's health.  Please feel free to sign up for email updates too!  I also have a button on my sidebar that you can always click through to read more about what I am doing. Of course if you would like to contact me directly with any questions about my new venture or the products feel free to email me or leave a comment.
Learning to listen to your heart, taking good notes and then having the courage and faith to move forward with what your heart tells you to do is not always easy but for me at least, it has always been worth it.  I am excited for this new adventure!  It's always fun to see where my heart will lead me next.
Click here for a FREE 5 x 7 Printable Quote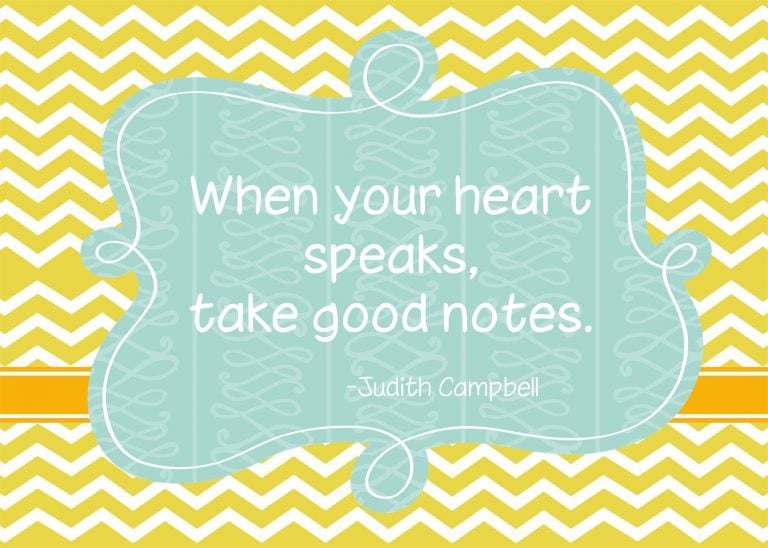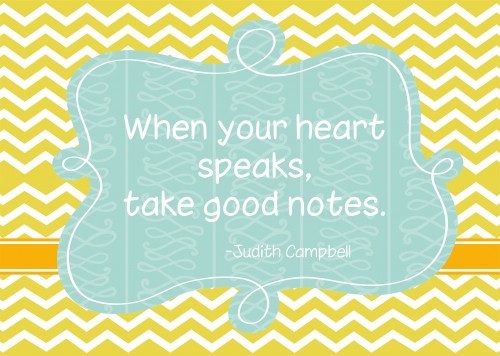 Get my Weekly Menu Plan for FREE!
Receive my FREE "What's for Dinner?" Meal Planning Course, a copy of my FREE ebook that includes my most popular recipes and my FREE weekly Meal Plan.