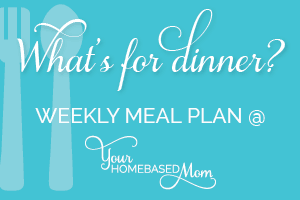 This week's Meal Plan is a day early.  Tomorrow, Saturday, is the 10th of the month which means it is our Monthly 10 Creative Blogs Blog Hop.  We have a fun theme planned for you this month so be sure to come back tomorrow to check it out.
You can get a head start on next week's Meal Plan with today's post!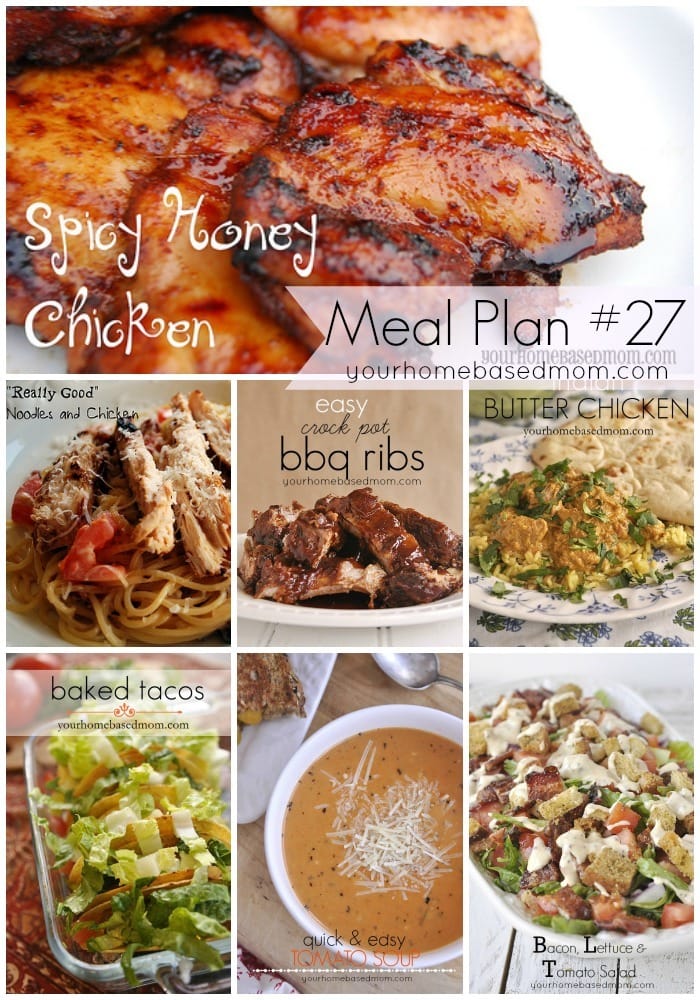 Monday:  
Really Good Noodles & Chicken uses it's description as it's name.  It is really good! This recipe was shared with me by a blog reader and it has become a family favorite.  Serve with a tossed green salad.
Tuesday:
Spicy Honey Chicken   has a little heat and a little sweet.  A perfect combo!  Serve with Lime Cilantro Quinoa.
Wednesday:
Slow Cooker Butter Chicken.  This smells yummy as it cooks and tastes delicous.  Serve with jasmine rice and some soft wrap bread.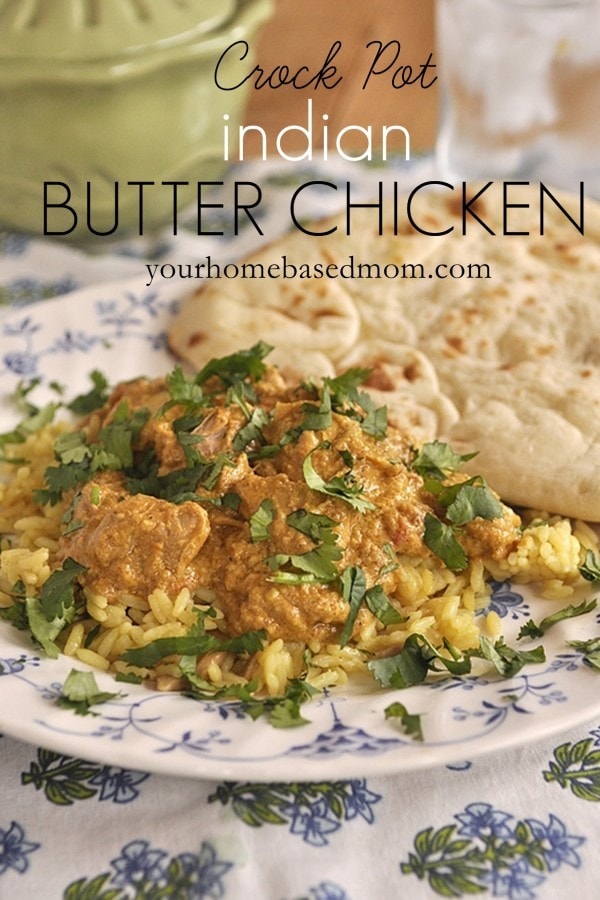 Thursday:
Baked Tacos.  I quick and easy dinner for tonight.  We love this one and it is so easy to make.  Serve with a spinach salad with strawberries and poppyseed dressing. 
Friday:
Quick & Easy Tomato Soup with BLT Salad.  Instead of soup and sandwich have your soup and salad.  A BLT sandwich in salad form!  A complete meal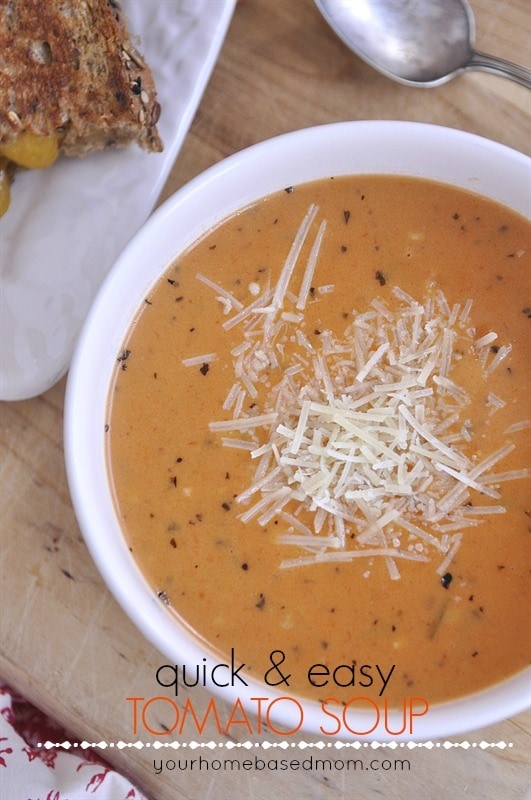 Sunday: 
Easy Crock Pot BBQ Ribs – it doesn't get much easier or delicious than this recipe!  Serve with Lemon Herb Roasted Potatoes.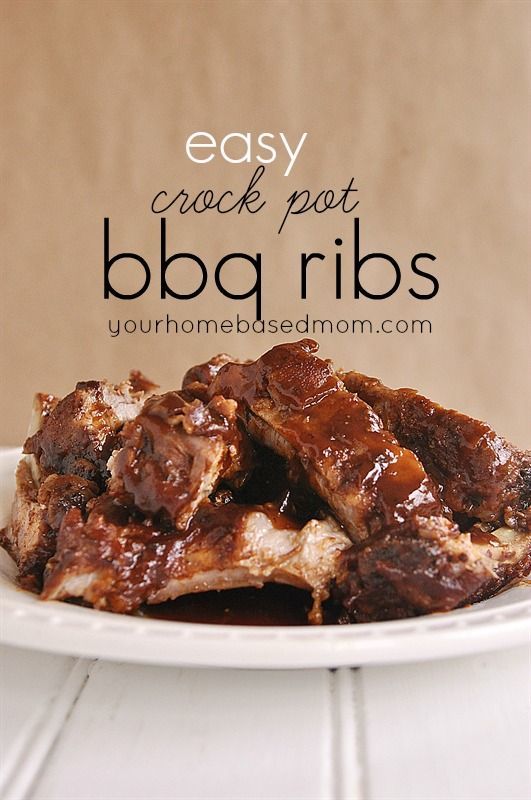 Check out last week's meal plan here.
Enjoy!
Leigh Anne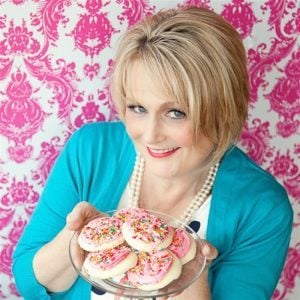 You can also visit me on Facebook, Pinterest, Twitter, Instagram
and Google+
Get my Weekly Menu Plan for FREE!
Receive my FREE "What's for Dinner?" Meal Planning Course, a copy of my FREE ebook that includes my most popular recipes and my FREE weekly Meal Plan.