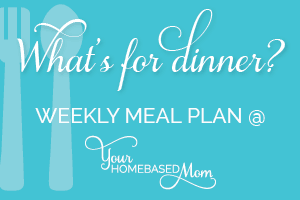 Last week Portland experience what is being referred to as #snowpocalypse.  Portland got over 10- 12  inches of snow in the course of about 3 days.  That is  ALOT of snow for Portland.  It happens about every twenty years or so and I missed it!  I was in the rain, in Salt Lake City.  Snow in Portland and rain in Salt Lake City.  What's wrong with this picture???  Despite missing out on all the fun have being snowed in and have the city totally shut down for about 3 days I had a great time in SLC.
As I mentioned last week I attended Roots Tech, the largest family history conference in North America and learned lots. I've got the bug and I just need more hours in my day to do family history work.  Family history is so much more than names and dates.  It is about the stories that fill in the space between those dates that I love.  Pioneer Woman was the keynote speaker and it was fun to hear her tell some of her family stories and how she uses her blog to record the history her family is making right now.  I also learned a bit about DNA testing and the value it has in family history research.  Just sent my kit in this week.  If you'd like to have your DNA tested or learn more about it check out AncestryDNA.  I also ran into the oh so cute and creative Rhonna Farrer the amazing creativity behind the amazing Rhonna Designs.
I also attended Build Your Blog Conference put on by Six Sisters which was lots of fun.  Got to meet a lot of bloggers I only know on line and got to know a few ones too. I also got to participate in a fun jean fitting event put on by Anita  Chic on a Shoestring and Macy's.  I got some great tips for picking out the perfect pair of jeans and after trying on about 20 pairs I found the perfect jeans.  They are by Michael Kors and I'm loving them  Thanks Anita.  I also got to eat at a few of my favorite Utah places – Waffle Luv showed up outside the blog conference and I walked over to Blue Lemon one day for lunch!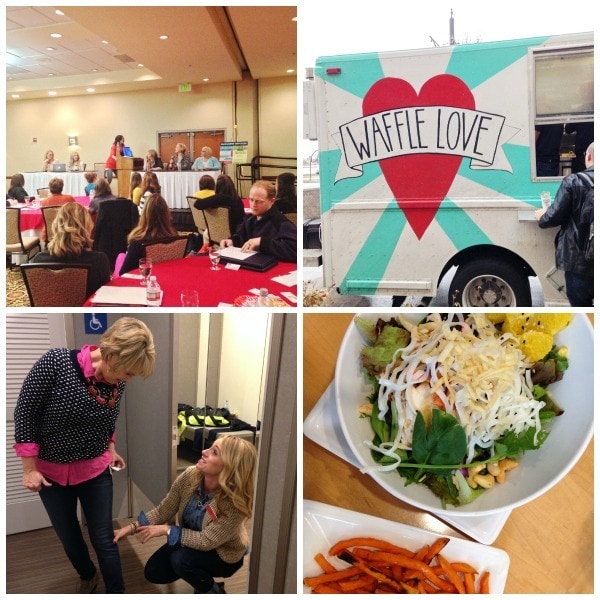 Now I'm home though and have to cook for myself! Here is this week's Meal Plan!!  Happy cooking.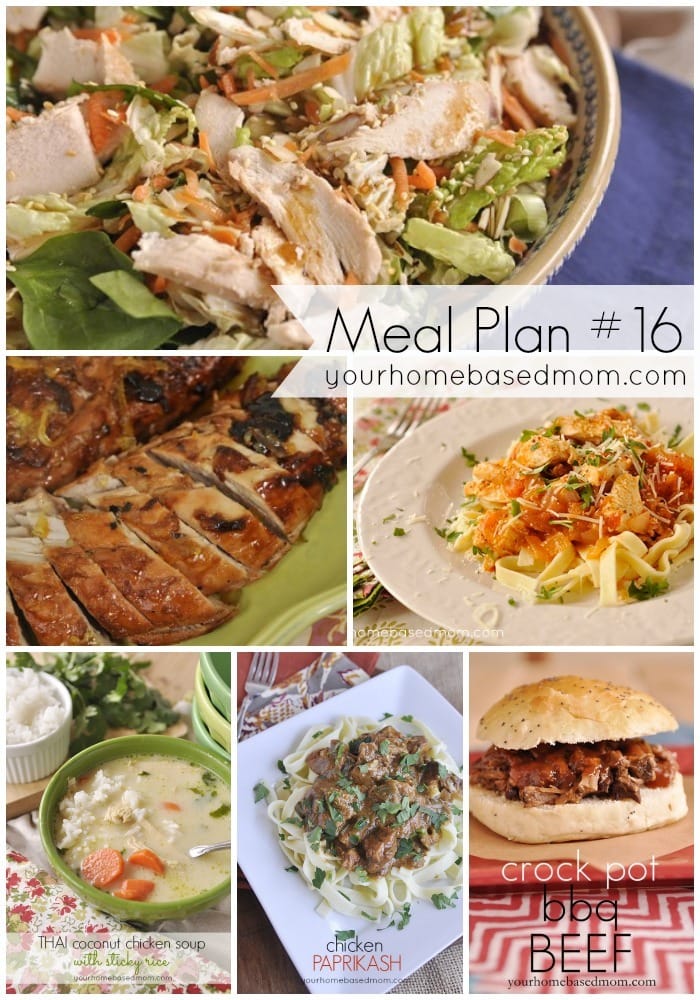 Monday:
Thai Coconut Chicken Soup – I shared this on the blog this past week and I can't wait to make it again!  Even if you think you don't like Thai food you need to try it.  Serve it with sticky rice (recipe included with soup recipe.)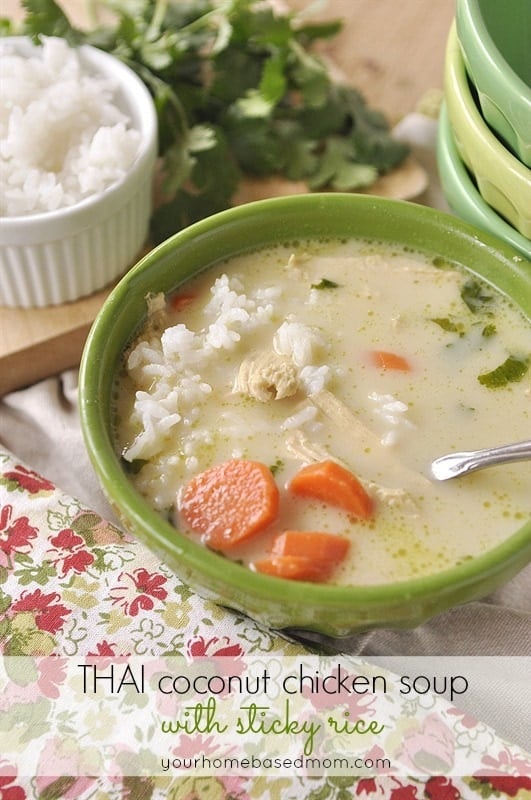 Tuesday:  
Ginger Sesame Salad is delicious and with chicken added because a main dish.  Lots of good flavor and crunch in this salad.  We ate it two nights in a row.  Serve with a 30 minute rolls.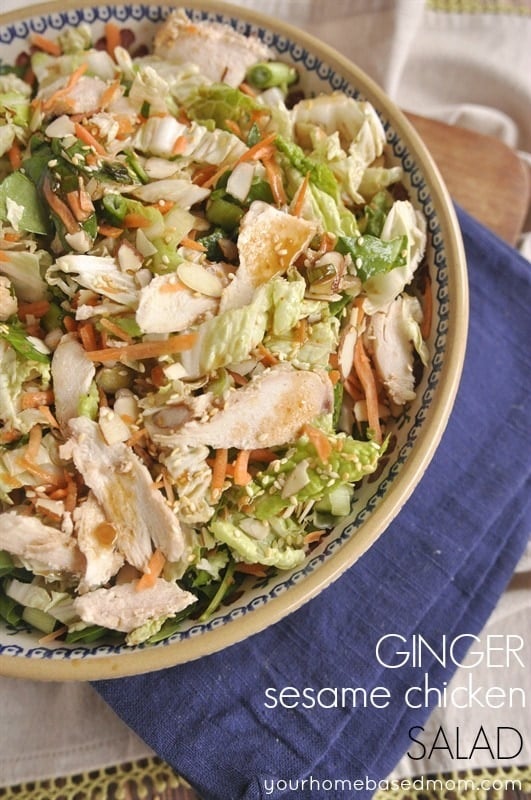 Wednesday: 
BBQ Beef in the Crock Pot – An easy dinner and one you can serve a lot of different ways.  I love to serve it on homemade hamburger rolls which are so easy to make and so much better than store bought.
Thursday:
Chicken Paprikish  – My husband loved this one and didn't mind one bit taking the leftovers for lunch several times.  I like it served over noodles or rice.  Serve with House Salad with Lemon Dressing.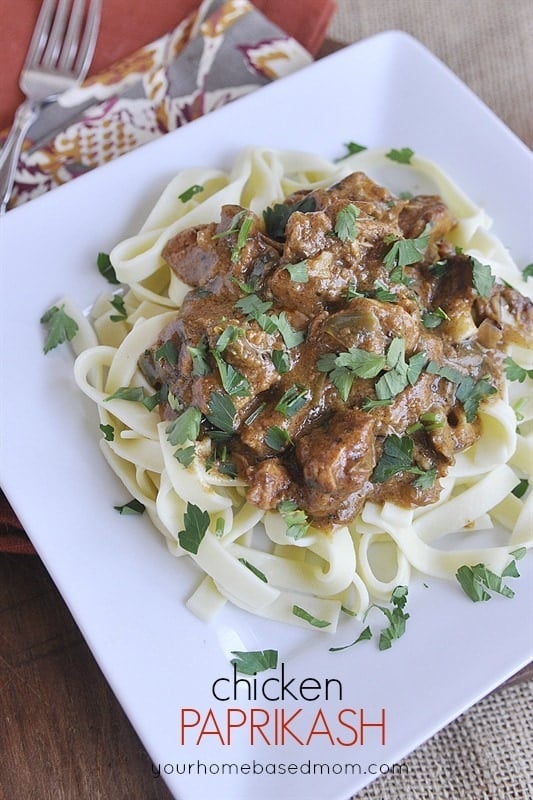 Friday:  
Fresh Tomato & Chicken Pasta – Pasta is a go to, stand by meal at our house and this one is quick and easy to put together.  You can have it ready to go by the time the pasta is done cooking!
Sunday:
Grilled Pork  Tenderloin in Orange Marmalade – Pork tenderloin is one of our favorites. This dish is delicious and looks fancy while being so easy to do.  We like to grill it but you could also cook it in the oven.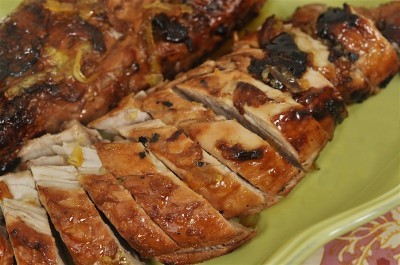 For a fun treat this week try:
Chocolate Overload Cookies – a triple chocolate threat!!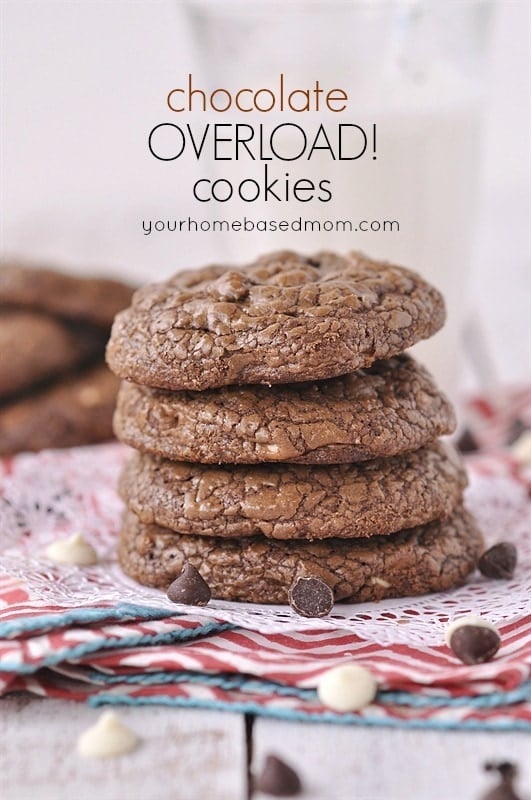 For Weekly Meal Plan #15 go here.
 Enjoy!
Leigh Anne
You can also visit me on Facebook, Pinterest, Twitter, Instagram
and Google+
Get my Weekly Menu Plan for FREE!
Receive my FREE "What's for Dinner?" Meal Planning Course, a copy of my FREE ebook that includes my most popular recipes and my FREE weekly Meal Plan.