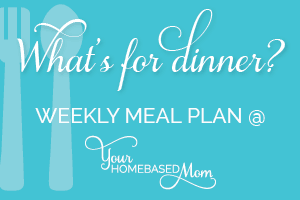 The Christmas decor is finally down at my house, I put the last two kids on the plane this morning and my house is way too quiet!
I loved every minute of having my kids home. There was a lot of cooking going on around here while they were home so I am looking forward to a little lighter, easier fare this week. I've got some salads for you and some easy to prepare dishes. I hope you enjoy them.
My birthday is on Tuesday but we celebrate early while my girls were still home. I woke up Saturday morning to this sign at the top of the stairs.
When I was finally allowed downstairs I was greeted by this beautiful table and a delicious breakfast tea with orange creamsicle  scones, sugared bacon and peppermint tea. The girls did great and it all looked so pretty. They kidnapped me later that day for pedicures and then we went out to a yummy dinner with Jim that night. They spoiled me and I loved it. The best part is I get to celebrate again on Tuesday!!
Here's this week's meal plan!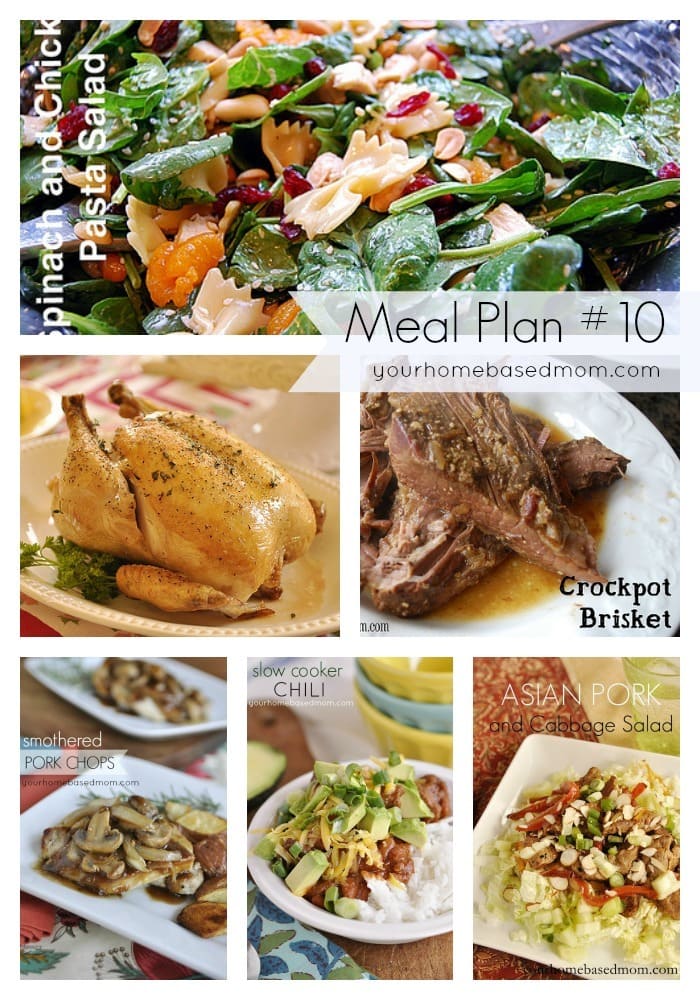 Monday:
Spinach and Chicken Pasta Salad – this may just be my favorite salad of all times.  I have served it at big events many times and it is always a huge hit!  It is really a complete meal in an of itself but it is yummy to serve with some good crusty bread.
Tuesday:
Roasted Chicken – easy and delicious!  Serve with some fingerling  potatoes and a green salad.
Wednesday:
Slow Cooker Chili is perfect for a busy day!  Put it in the morning and dinner is ready when you are.  I love serving it with white rice and a green salad.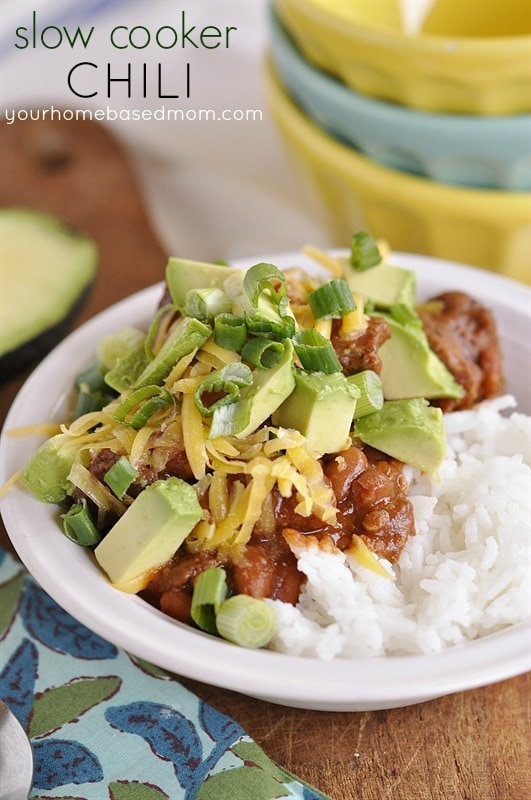 Thursday:
Asian Pork and Cabbage Salad is another light dinner option to help with those New Year's resolutions!  Serve as is or if you aren't on a diet add in some crusty artisian bread.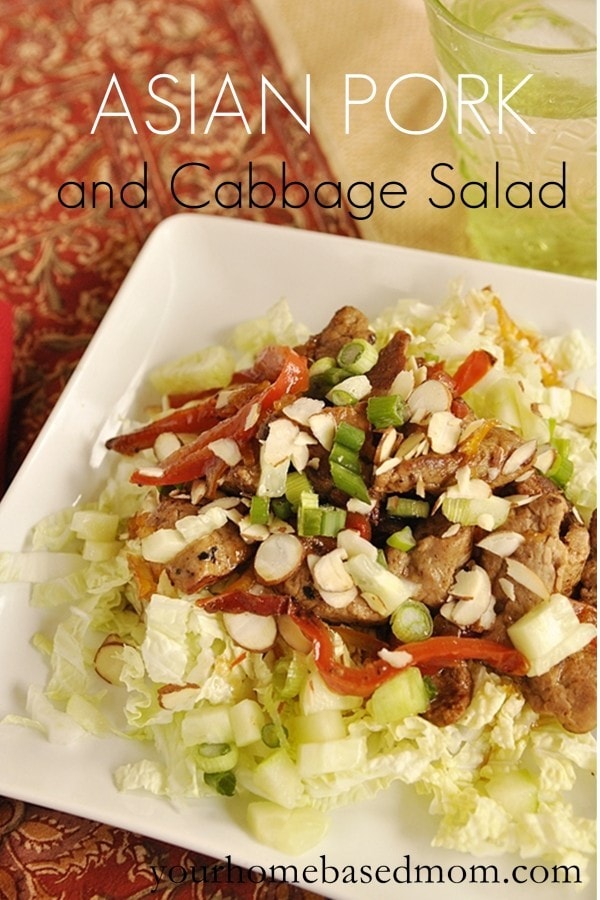 Friday:
Crock Pot Brisket – perfect for a busy Friday night.  Serve with mashed potatoes and a salad.
Sunday:
Smothered Pork Chops – this dish looks fancy and tastes fancy but is easy to make! Serve with Balsamic Glazed Carrots.
For a fun treat this week try: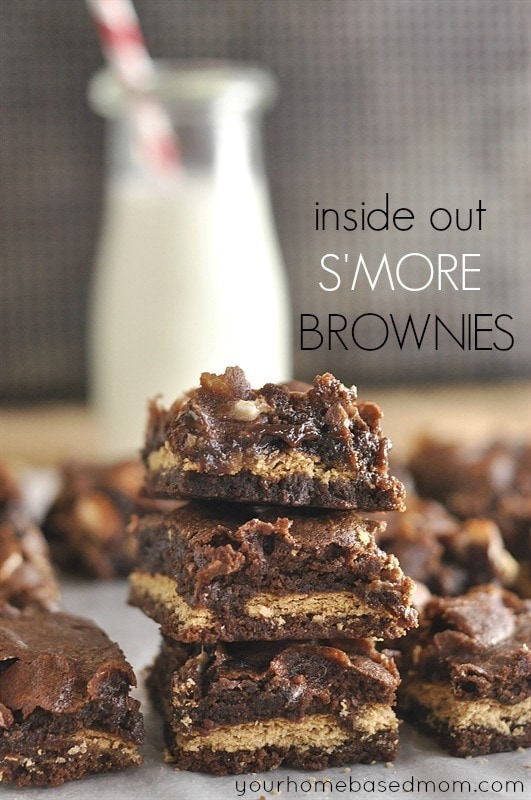 Stay Updated!
Need more recipes and creative ideas? Sign up and get a FREE copy of my ebook! Do you think your friends would love this too? Please share my blog with them. Thanks!