Summer is officially here in Portland – finally.  This weekend is the first one that has really felt like summer.  It was hot.  I think we actually hit 80 degrees today.
We tried hard to get all our work done each day so that we could play a little too.  We are on countdown to our son's wedding (5 weeks to the wedding and 7 weeks to the Wedding Carnival) so I am trying not to panic.  The other night I couldn't sleep because  all the things I still have left to do were causing my brain to be on overdrive so I finally got out of bed and started making lists.  It is amazing how getting something out of your head and down onto paper can help!
After a few trips to Home Depot this weekend I was able to cross a few of those items of the list and we were able to play a bit too.
We started the playing a bit early with an evening at the park with friends at a free concert on Thursday night.  The band was great and plays all Journey tunes – took me back to my high school days.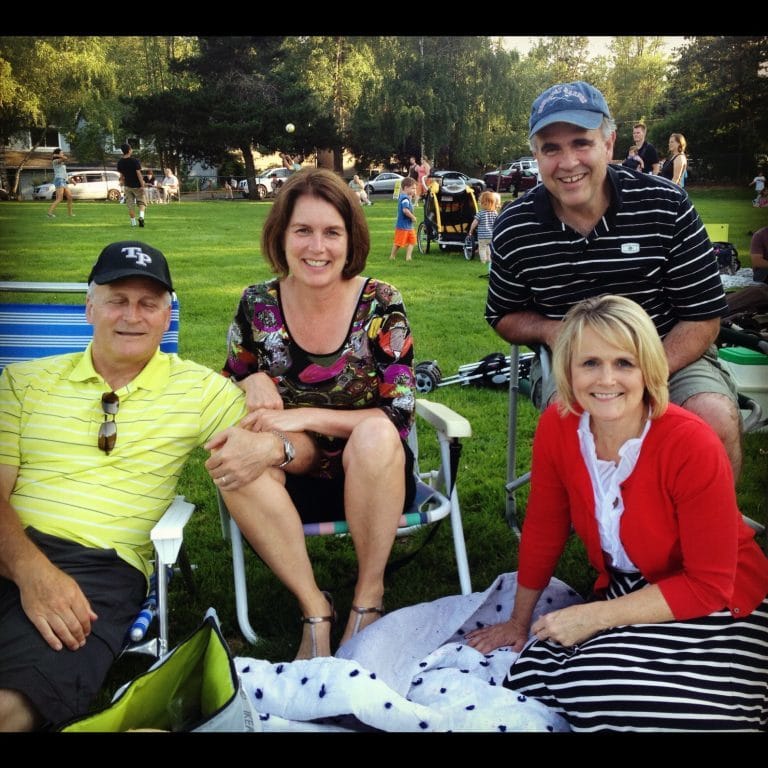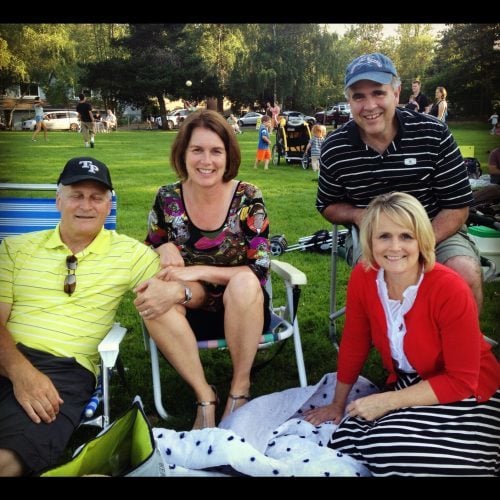 Friday evening we were knee deep in Wedding Carnival projects and I may have used a little or a lot of spray paint!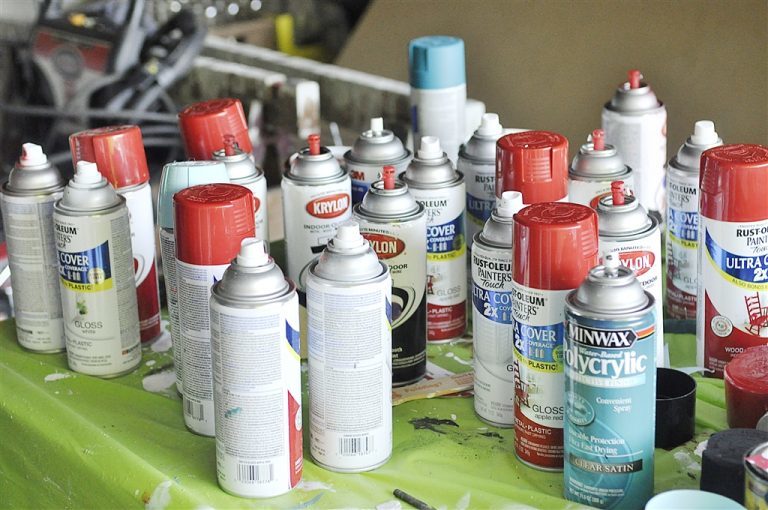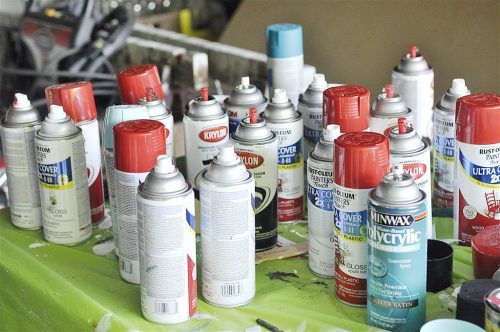 Here's another one of the projects I finished up this week for the family dinner we are hosting the night before the wedding in Arizona.  I am using a literary love theme as the bride was a literature major and both the bride and groom are readers. I saw something similar on Groop Dealz or one of those daily deals you get in your email.  They had used the names of famous couples but I wanted to use couples from literature so here is what I came up with.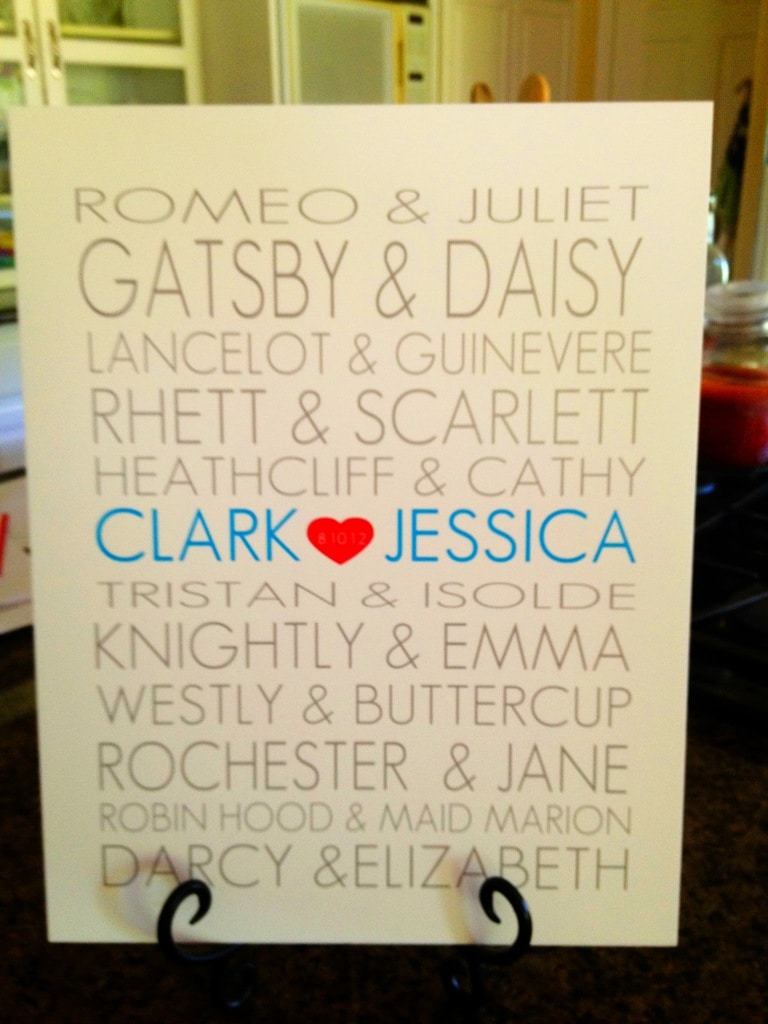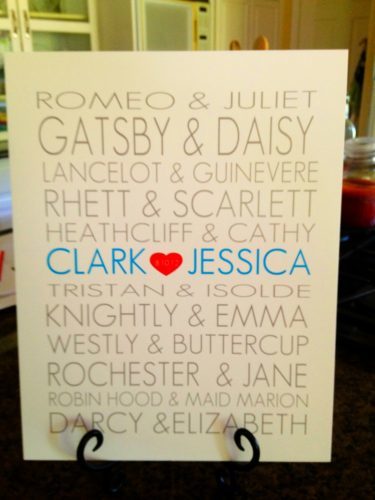 After all our hard work we grabbed a quick dinner at Five Guys and made a trip to Target in search of something for the Wedding Carnival.  My Idaho boy was happy to see that the potatoes that night at Five Guys were from Idaho.
Saturday morning, Jim, Tessa and I headed out to the berry fields to pick raspberries.  The berries were huge and plentiful and the picking was good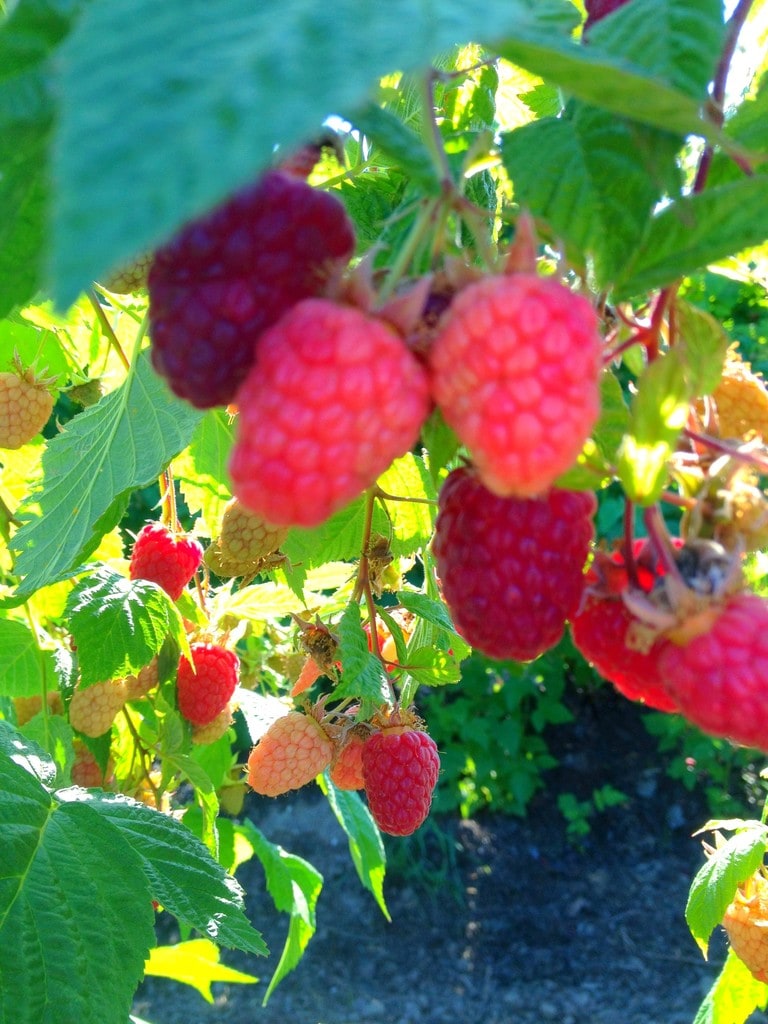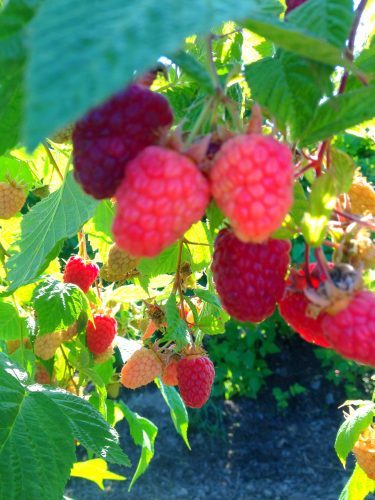 Most of the berries are going to be frozen and used for raspberry lemonade at the Wedding Carnival but there will also be a batch of jam or too and plenty of berry eating!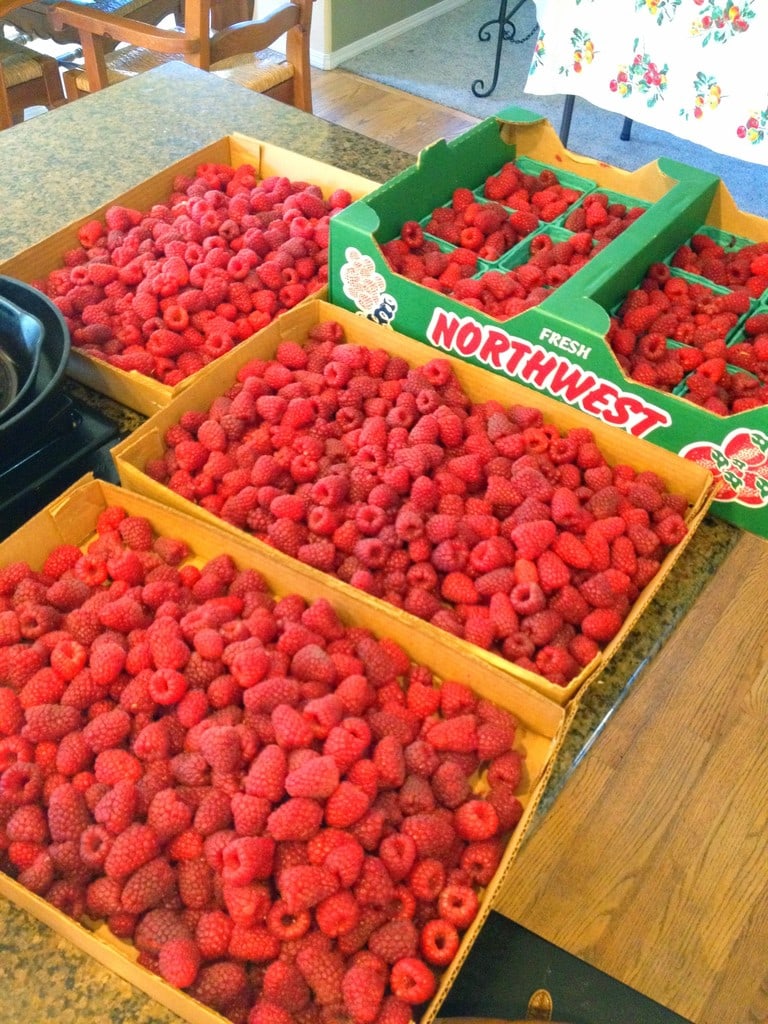 We did have a Berry Nice Day!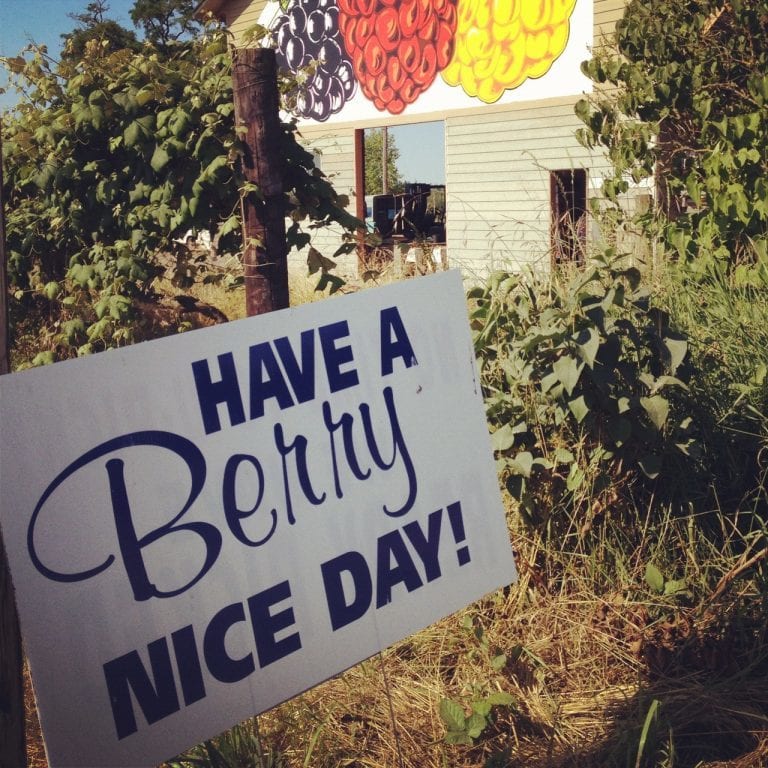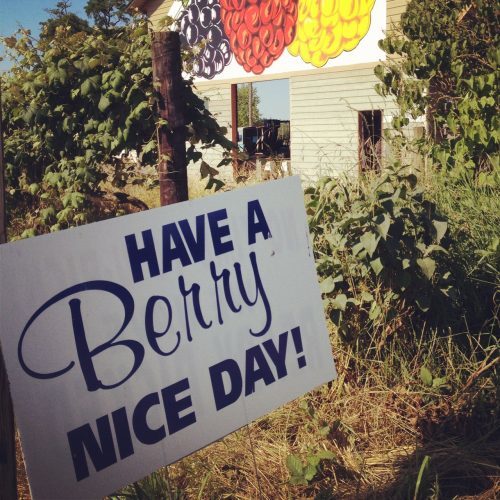 We went home to do some weeding in the garden and Jim used his new power washer to clean off the patio.  I did some cooking to get ready to celebrate my mom's birthday including trying out a few new recipes which hopefully you'll see on the blog in the next week or so!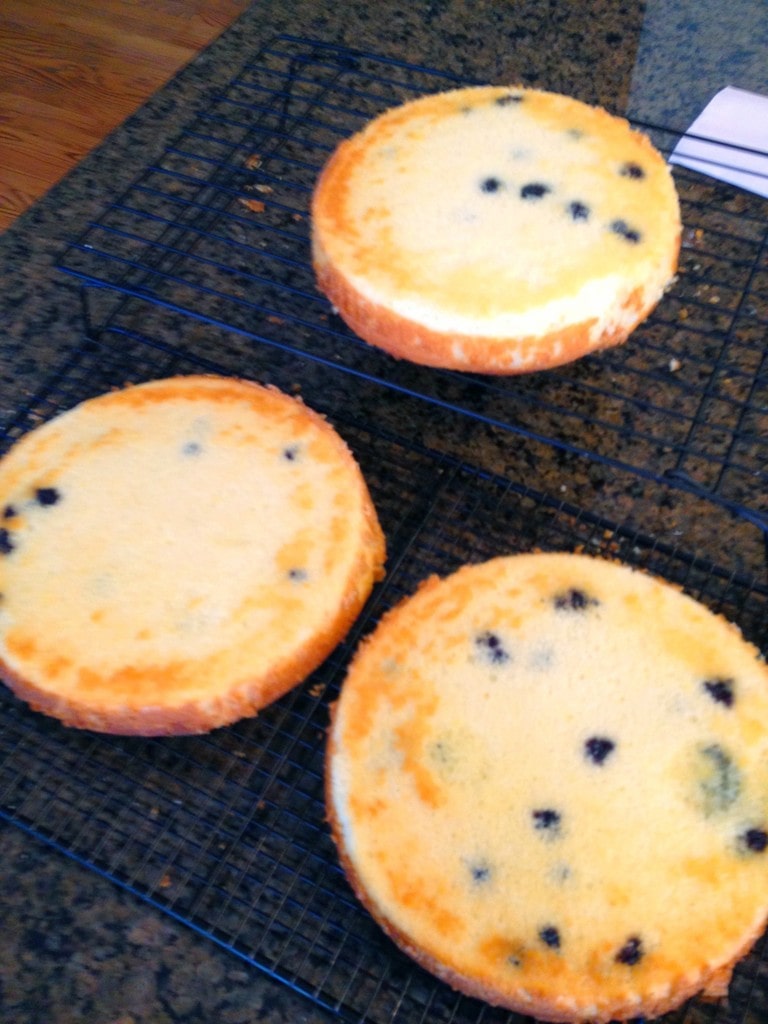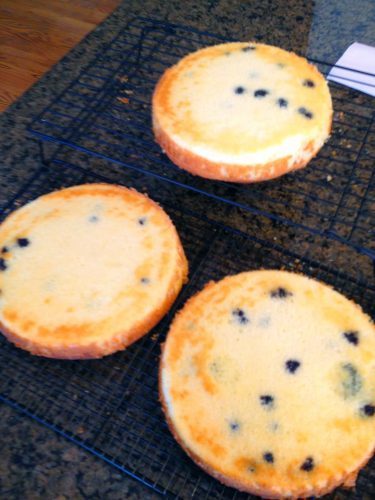 After a trip to the grocery store I may or may not have gone through the drive thru at Sonic.  It was Happy Hour after all!

Saturday night we took the evening off and Jim and I headed down to one of our favorite people watching spots – NW 23rd.  We enjoyed a slice of pizza at our favorite pizza place and an ice cream cone at an amazing local ice creamery.  It was a perfect summer evening.
Sunday is church day at our house and a birthday celebration for my mom!  How was your weekend?
Get my Weekly Menu Plan for FREE!
Receive my FREE "What's for Dinner?" Meal Planning Course, a copy of my FREE ebook that includes my most popular recipes and my FREE weekly Meal Plan.