Last week was our annual Week at the Beach.  We are blessed to be able to own a home on the Oregon Coast in a little, quaint beach town called Manzanita.  It is our own little piece of heaven.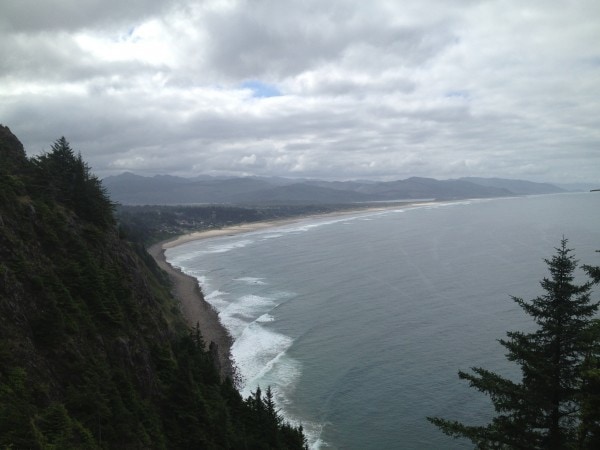 Each summer we are able to spend an entire week there.  It is a week that our family looks forward to all year long.  We spend weekends down there during the year but this is the only time we spend a whole week.  We do rent the house a lot during the year so if you are ever looking for a rental on the Oregon Coast let me know (sleeps 20!)
Every other year (we share the house with another family) we take our week at the beach over the 4th of July holiday which is a fun and magical time to be in Manzanita.  The weather was amazing this year and it was pretty much a perfect week.  The only thing missing were Clark and Jessica who weren't able to be there due to summer internships.  We loved having Logan, Cali and Tessa home though!!
Today I'd love to share with you a little bit of #manzanita2k13 (the hashtag we all used in instagram if you follow me there)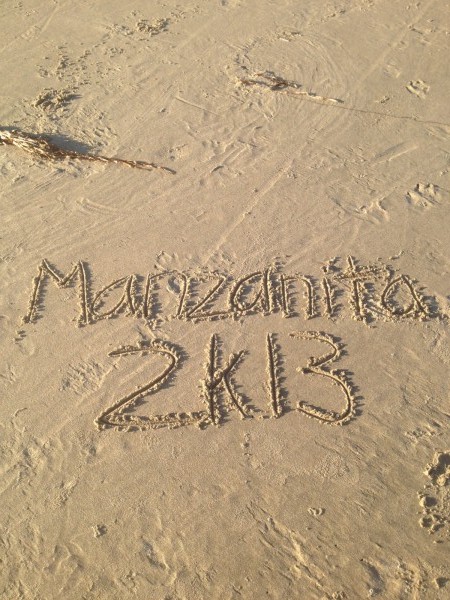 Today I thought I'd share some of my favorite things about our Week at the Beach.
1.  Playing on the beach!  This year we had amazing weather and it was even hot a few days!  For those of you not from Oregon a hot day at the beach is not that common. When it is sunny at the Oregon coast it can also be windy so one of our favorite places to go is Hug Point where it is sheltered from the wind.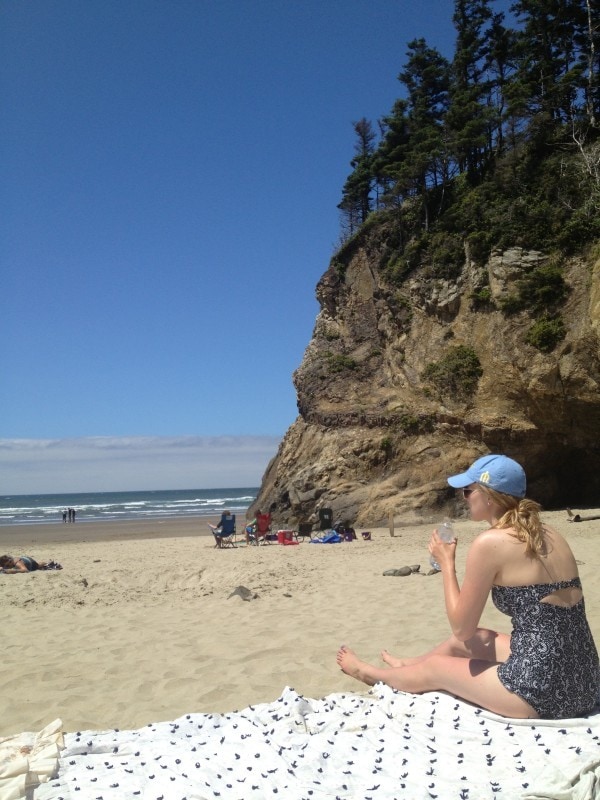 Getting to spend time with these three cute girls is an added bonus!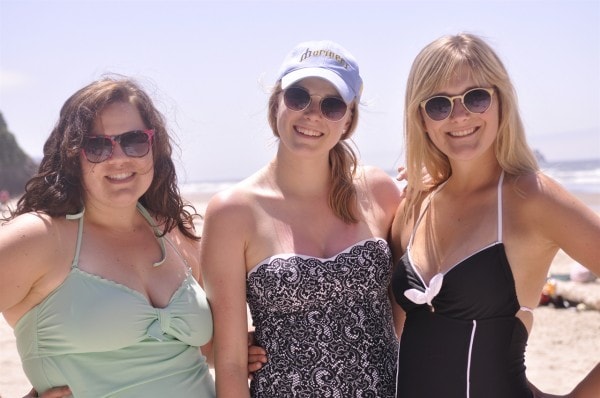 We love playing games on the beach.  Two of our favorites are Bongo Ball and a new one we just got this year – Kan Jam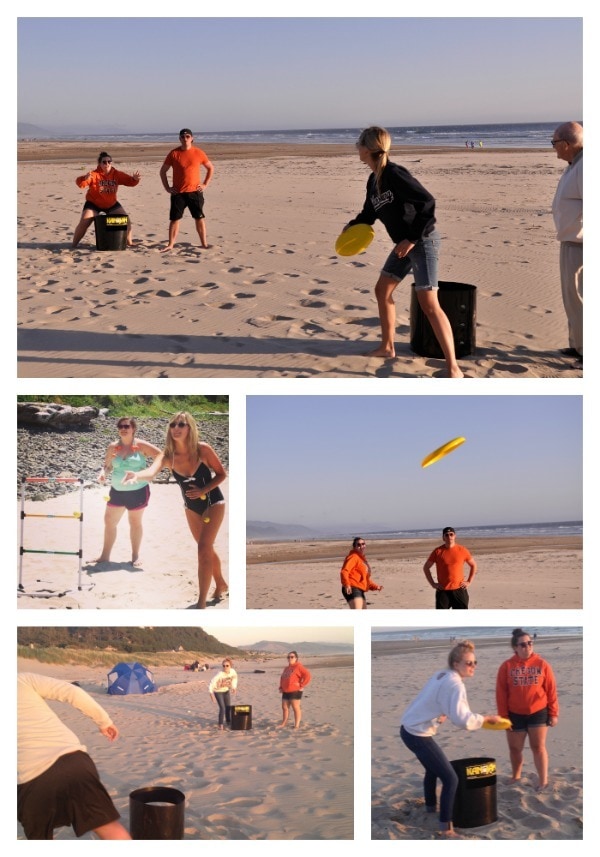 2.  Fires on the beach.  In the evening we love to go down onto the beach, build a fire and watch the sun set.  Of course s'mores are a must!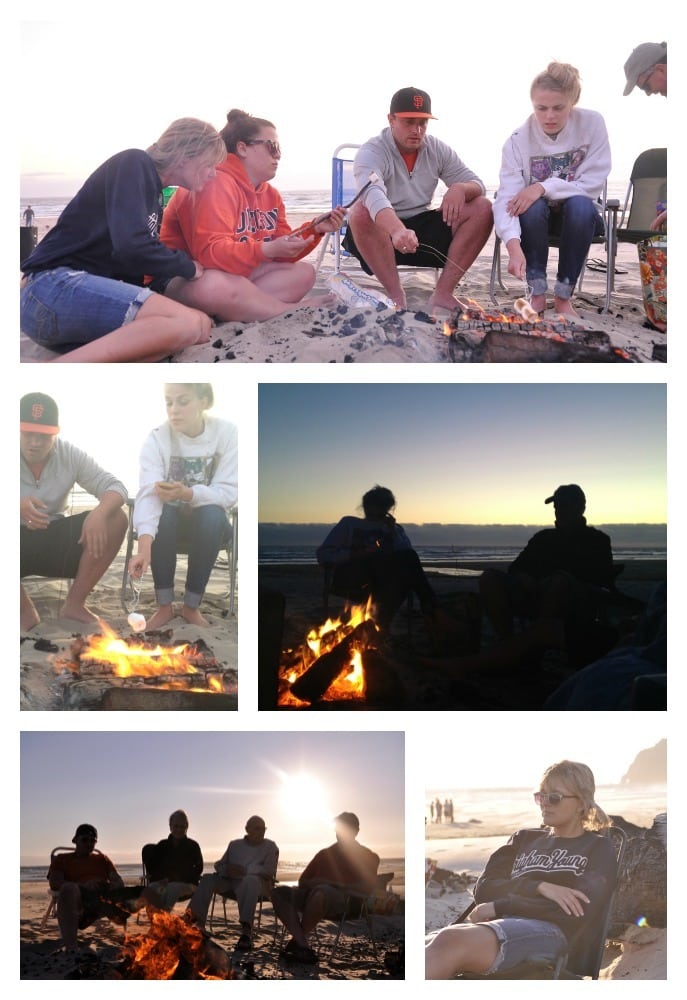 Having family spend a little time with us is fun too.  My parents came down for a couple of nights.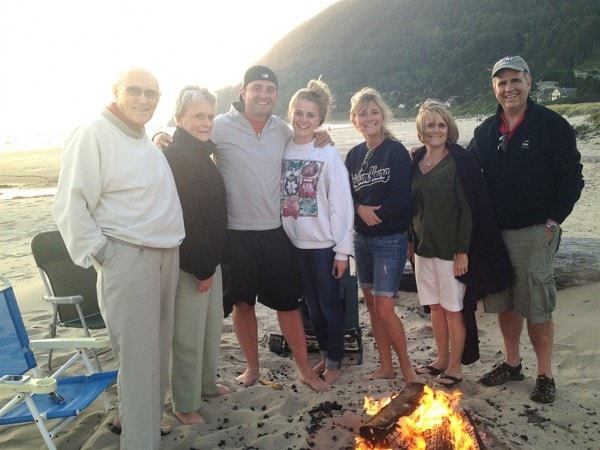 3.  Walks on the beach.   They are a daily routine.  Either in the morning or the evening or both!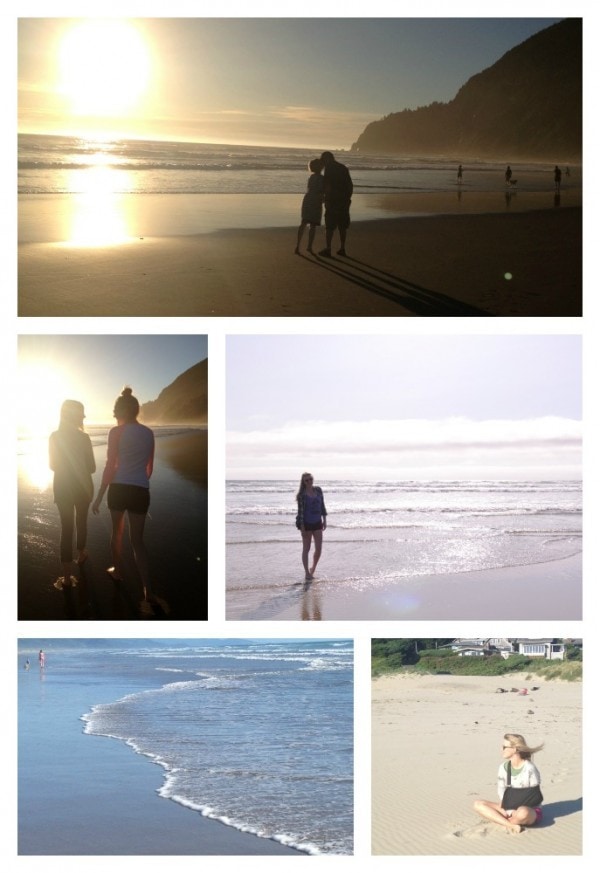 4.  Celebrating the 4th of July.  There is nothing like a small town parade on the 4th of July!! Our neighbors came down to join us for the day.  It is a fun neighborhood tradition.  Lots of candy gets thrown during the parade.  Patriotic tattoos are a must as is red, white and blue apparel.  My favorite was the dancing librarians in the parade.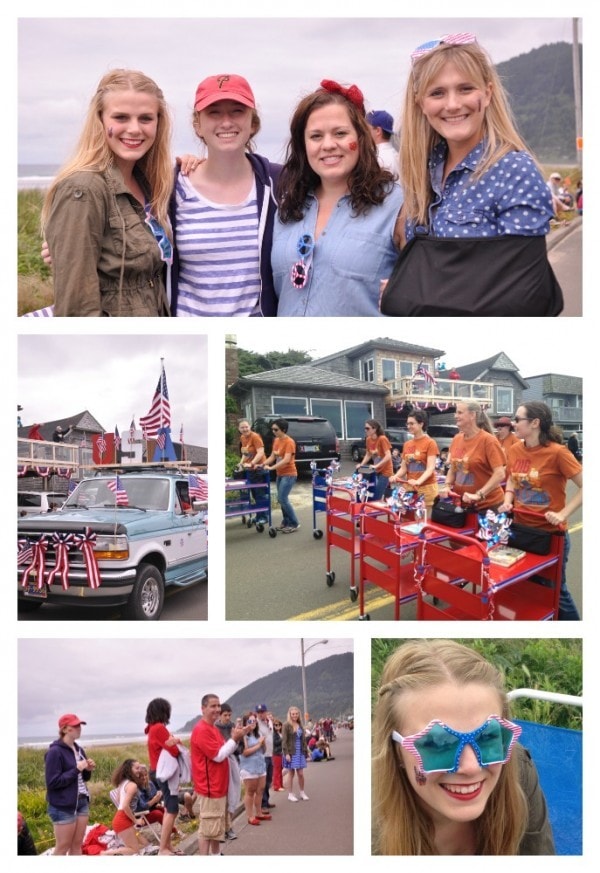 Loved the sequence of events in these photos.  Taking a family photo but then a llama walked by!  My kids yelled out, "Is your mama a llama!!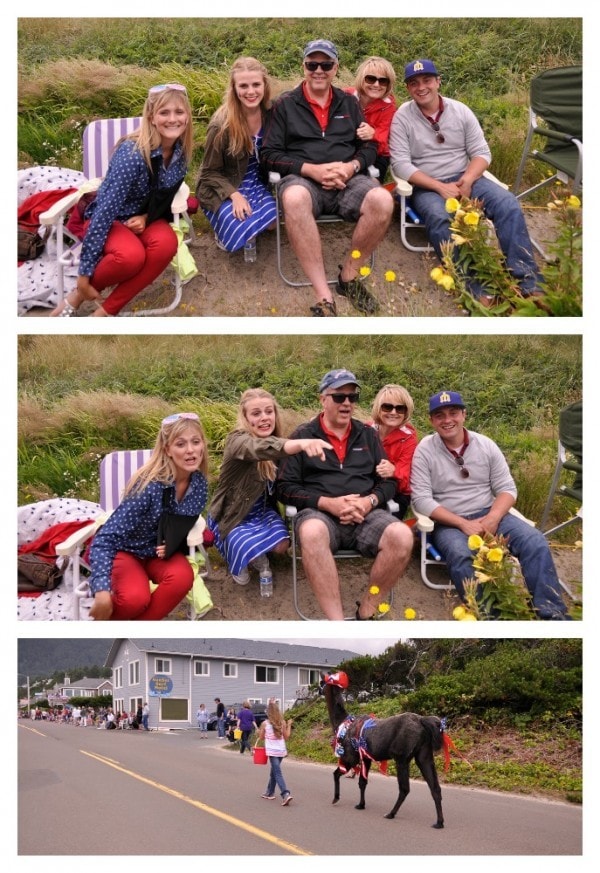 After the parade we all went back to our house for a BBQ and then a little sand castle building on the beach.  The kids re-created our neighborhood cul de sac in the sand.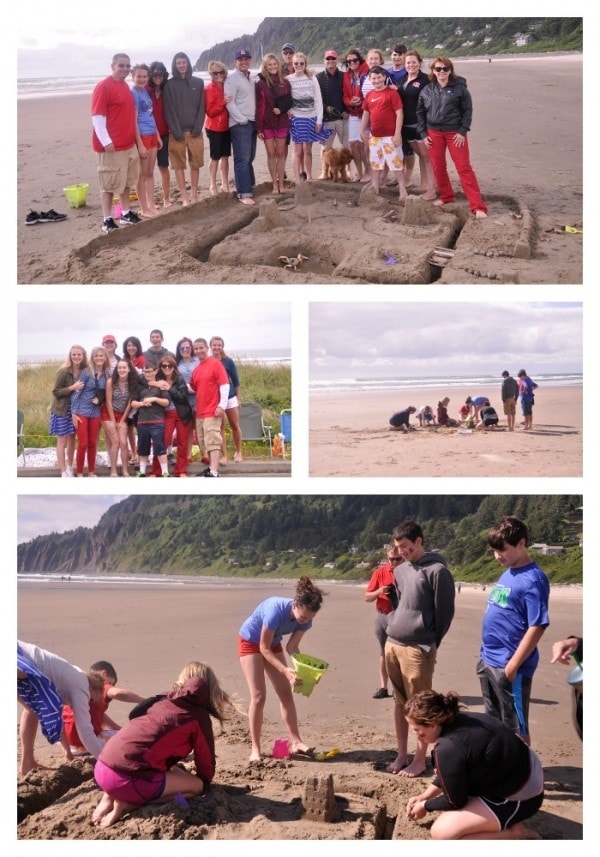 5.  Time with family and friends.  Our neighbors Debbie and Hannah spent several days with us at the beach and while they were there we held a graduation ceremony for Hannah who recently received her personal trainer's certification.   Cali and Hannah started kindergarden together and have been best friends ever since.   Cali put together a fun ceremony on the beach and they ended it with a "trash the graduation gown" in the ocean!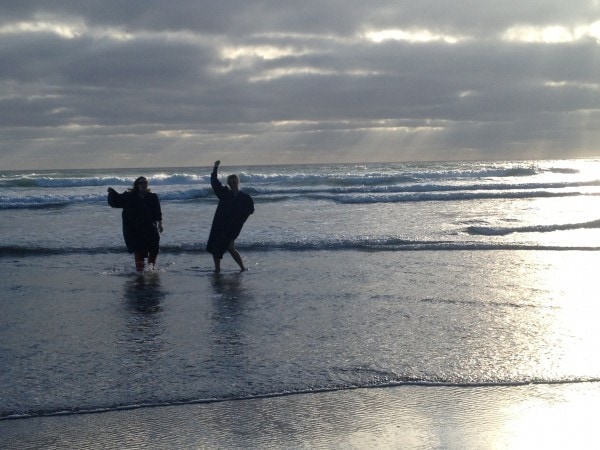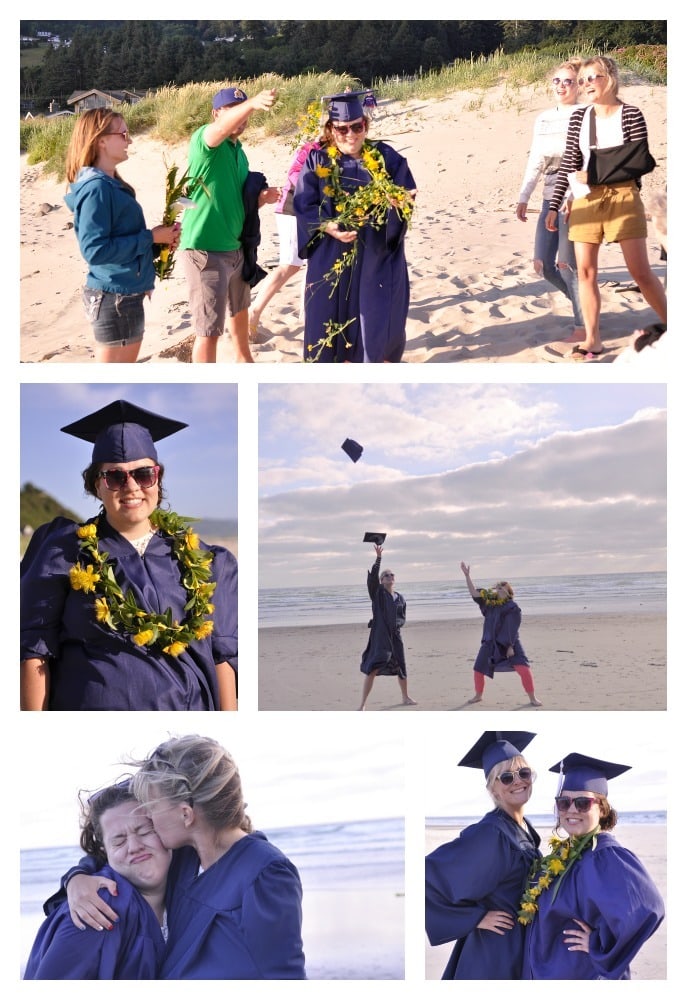 6.  Golfing.  Golfing is not something I do much of in real life but every year when we are at the beach I agree to go golfing with my boys.  Manzanita has a nice, little course that is just my size.  Once I am out there on the course I love it – not sure why I don't go more often.  There was this cute pair of red golf shoes in the pro shop I kind of fell in love with but the boys said I needed to golf more than once a year to justify the purchase.  Darn!!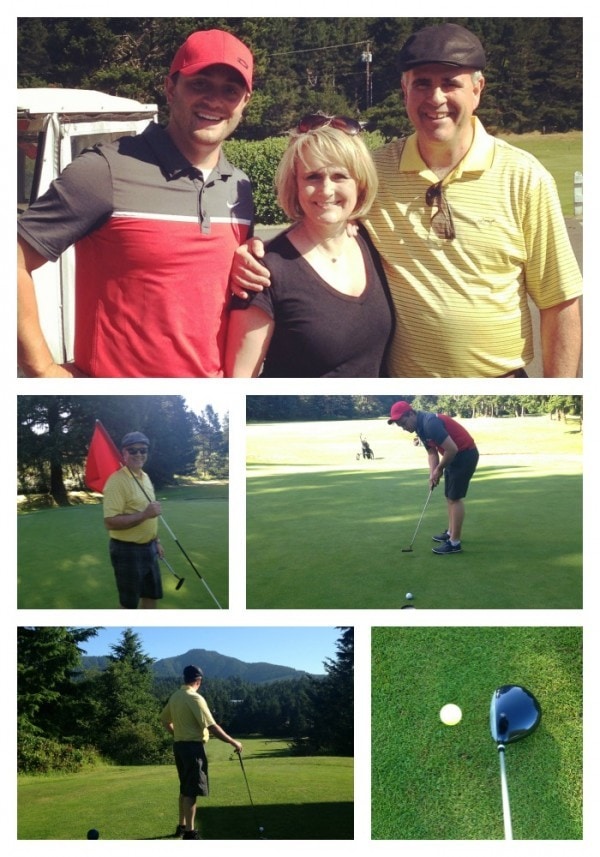 It was a wonderful week and I am already looking forward to next year!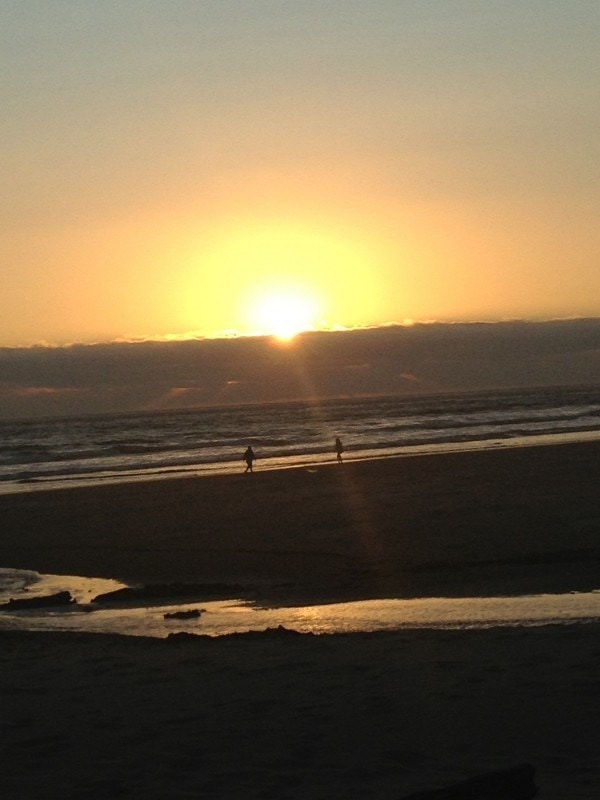 To read about past Weeks at the Beach check out these:
Enjoy!
Leigh Anne
You can also visit me on Facebook, Pinterest, Twitter,  Instagram
and Google+
For a list of where I Link Up each week go here.
Get my Weekly Menu Plan for FREE!
Receive my FREE "What's for Dinner?" Meal Planning Course, a copy of my FREE ebook that includes my most popular recipes and my FREE weekly Meal Plan.