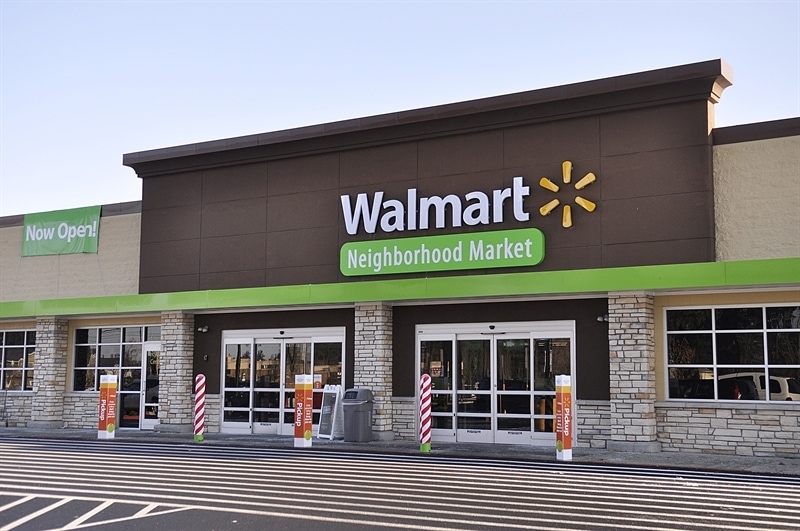 This post is sponsored by Walmart but all opinions are my own.
Between holiday party prep and working on my cookbook, I make a lot of trips to the grocery store.  Sometimes on a daily basis!! I don't love grocery shopping so when Walmart asked me to try out their new grocery pickup I jumped at the chance.
This service is new to Portland probably to your neighborhood too.   You simply order your groceries online, select a pickup time, arrive at the store, and an associate will bring your groceries out and load them in your car for you.
I got on my computer at home and ordered my groceries.  It was a super easy process and they had everything I needed.  I could select the day I wanted to pick them up and the time (in hour increments).  I then got a phone call the next day to let me know that my groceries were ready to pick up.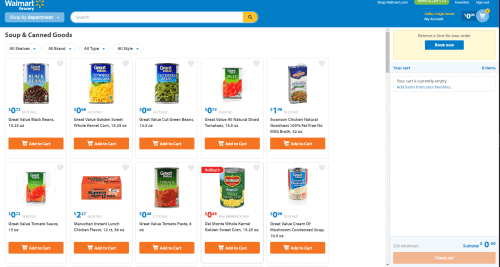 When I got to Walmart there was great signage that told me right where to pickup my order.  I just pulled up into one of the designated spots.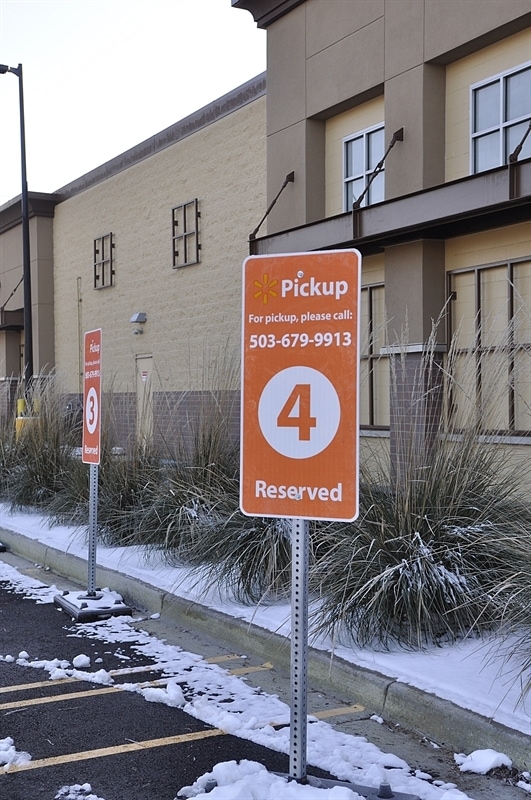 I called them on my phone to let them know I was there and within a couple of minutes they were on their way out with my groceries.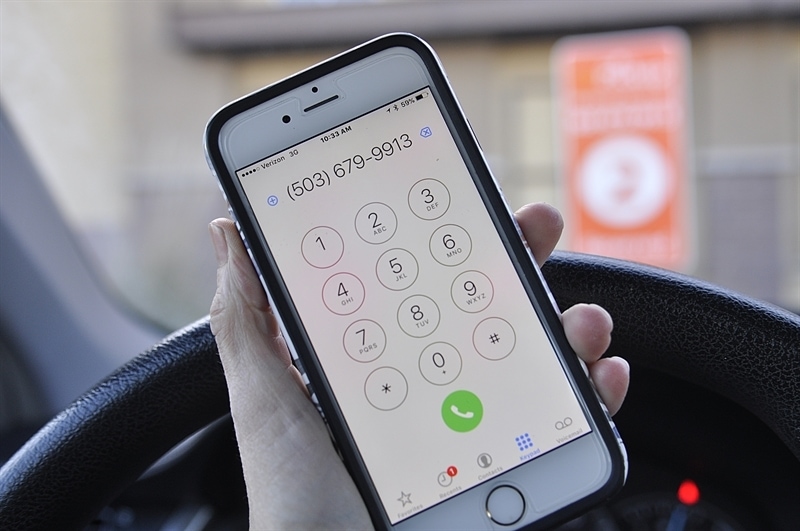 You don't even have to get out of your car which on a rainy or snowy day  is especially appreciated.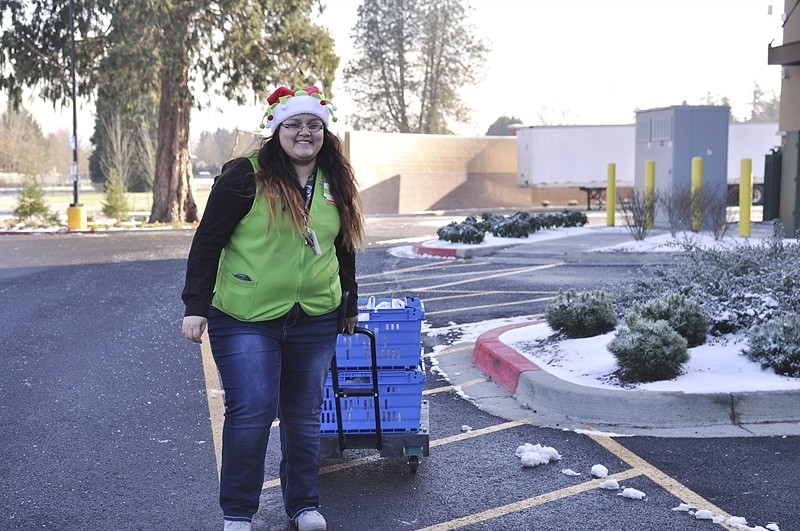 Cute Blanca, loaded them right into my car for me. No need to get out unless you want to take some photos!  I kept thinking about how wonderful this would have been when I had a mini van full of little children and was trying to get all of them into the store and then get them and my groceries out of the store!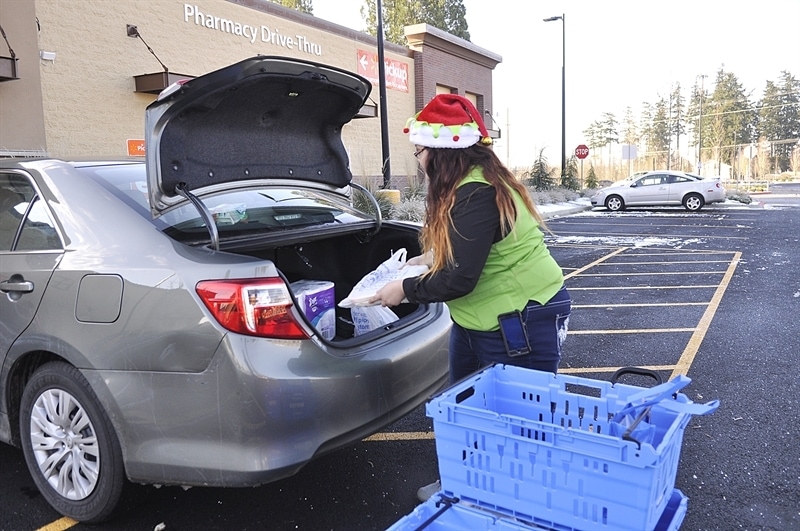 They even had a cute little gift bag for me full of lots of fun samples of different products.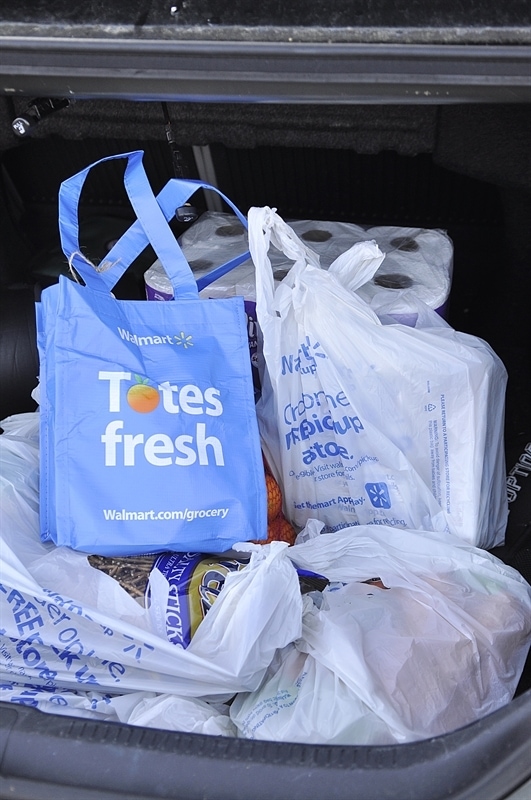 Their customer service as spot on.  I had a follow up email after I picked up my order to make sure everything was o.k.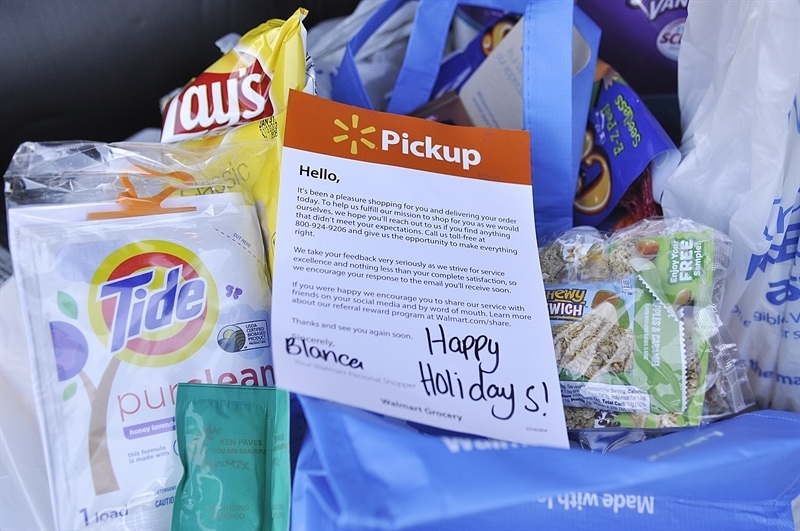 This grocery pickup service was great and so easy to use.  I will definitely be using it again, especially on those rainy days!  Not only is it great during the busy holiday season but I could definitely get use to someone doing my shopping for me, packing up the bags and putting it in my car!
Walmart had everything I needed.  They have expanded the range of items available through Online Grocery for the holiday season. You can get everything you need for your holiday dinner, including roasting pans and food prep items, and even table cloths, placemats, silverware and plates.  You can also buy select holiday décor, including lights and stockings, as well as Gingerbread houses. And, if you're doing a cookie exchange, you can get the ingredients to make the cookies, but also boxes, trays and tins to use for gifting.   Love something that makes my life easier.
Stay Updated!
Need more recipes and creative ideas? Sign up and get a FREE copy of my ebook! Do you think your friends would love this too? Please share my blog with them. Thanks!