In 2003 a dream came true. 


We were able to purchase a second home along the Oregon Coast.  If you'd like to read more about that story you can do so here.


Every summer since then we have spent a Week at the Beach.  It is my favorite week of the entire year. One week where our whole family escapes from our "regular" lives and spends 24/7 together.  For me, it is a little piece of heaven.

There is a certain sense of peace that comes over me each time we come around the bend in the road and see this view.

It is what we all call "our beach".  Manzanita.
Our children love our Week at the Beach as much as we do.  Now that they are all gone from home and going to school, working and getting married they still look forward to our week.
My favorite part of being at the beach is having these wonderful faces all together in one place for a whole week.  I have learned to appreciate and value time more now that I am an empty nester.  A whole week with my children is a precious gift.

Let's just say we were all jumping for joy to be at the beach together!

My second favorite part of being at the beach is the walks on the beach.
There is nothing better than beginning your day and ending your day with a walk on the beach.  Watching the sun rise over the hill onto the beach is pretty amazing.

Walking along the beach first thing in the morning at low tide can uncover all kinds of treasures.
And there are some good conversations too about life and stuff….

I also enjoy those walks along the beach in the middle of the day.  Those walks often include walks into the water!


… and possibly a little more jumping. Yeah, we're jumpers in this family.

We also like to sit on the beach.


And I try to do as much of this as possible on the beach.


But I have to admit that walks on the beach are the best. Especially when you are with someone you love.


But my very favorite time for walks on the beach is sunset.  We had some amazing ones.

Nothing better than some beach time at sunset. Especially the beautiful lighting it gives your photographs!
What would a sunset on the beach be without a bonfire!?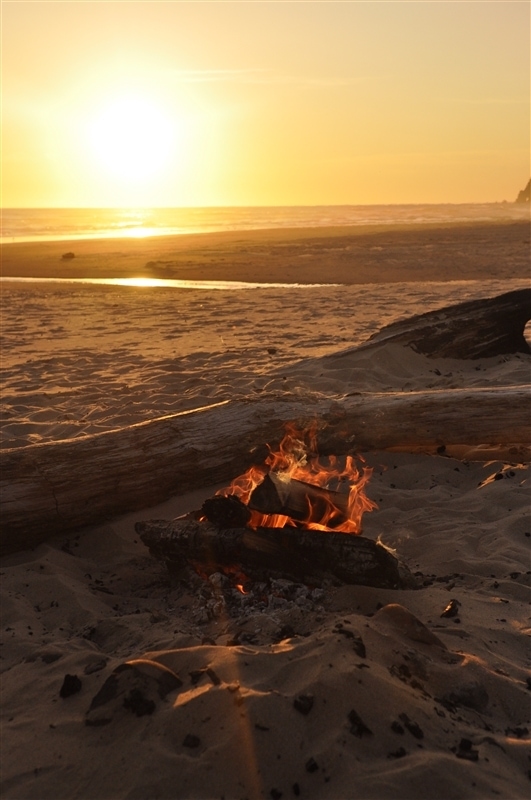 It is the perfect time to be together, share stories and laughs and of course s'mores!

And there could possibly be some more jumping.


And if you're not careful you may take a dip in the ocean.

But they know better and they don't. They give you a hug instead.


But the very, very best part of the week at the beach? All of these faces in one place, together!


Logan had a little bit of a hard time disconnecting.


We were excited to introduce Jessica to her very first Week at the Beach! Only a few more weeks until Clark and Jessica's wedding!!


Cali did not have a hard time disconnecting!


Tessa, enjoying every minute of her Week at the Beach!

Until next year's Week at the Beach!!
Get my Weekly Menu Plan for FREE!
Receive my FREE "What's for Dinner?" Meal Planning Course, a copy of my FREE ebook that includes my most popular recipes and my FREE weekly Meal Plan.