Logan arrived home yesterday morning.   The nest is now full.  We all went to pick him up at the airport so we could get our annual family photo with Santa.  If you remember, we have been doing this for 28 years!
Yes, I am that crazy mother who was on the front page of The Oregonian who has MADE her children sit on Santa's lap for the last 28 years.  If you missed that post you can read about it here.
It's actually been kind of fun the last few weeks as I have gone places around town and been recognized as that "mother" from the paper who got upset about Macy's replacing the real Santa!
On the way downtown we had to make a stop at one of our favorite places – The Waffle Window.  If you are ever in Portland you must visit the Waffle Window!!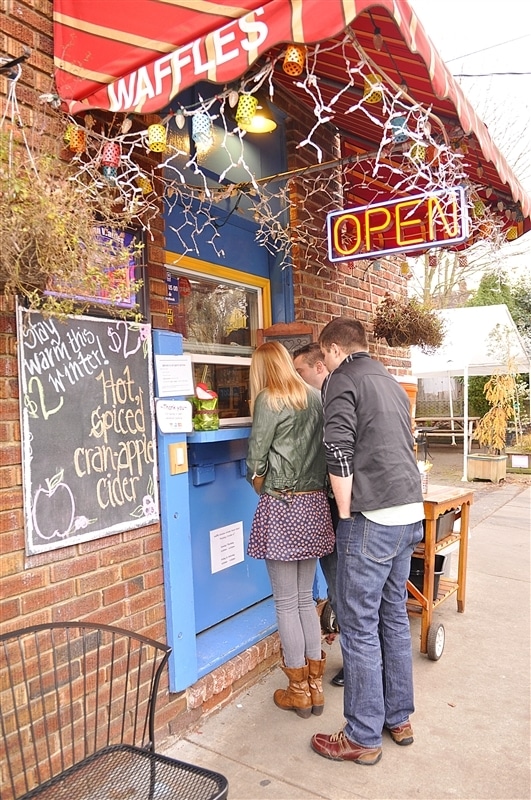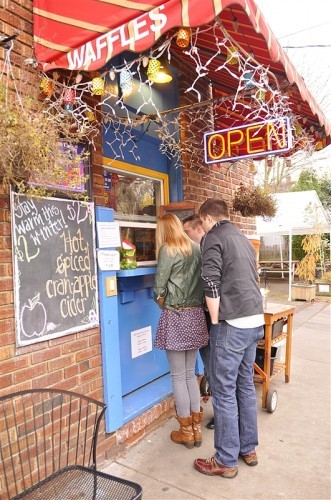 We enjoyed some amazing waffles for breakfast.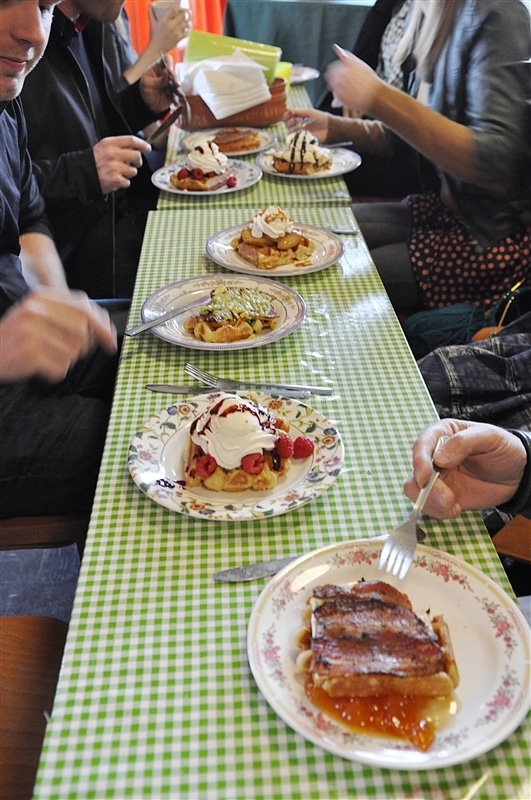 My favorite was the raspberry with lemon panne cotta.
Then we headed downtown and stood in line.  For quite a while.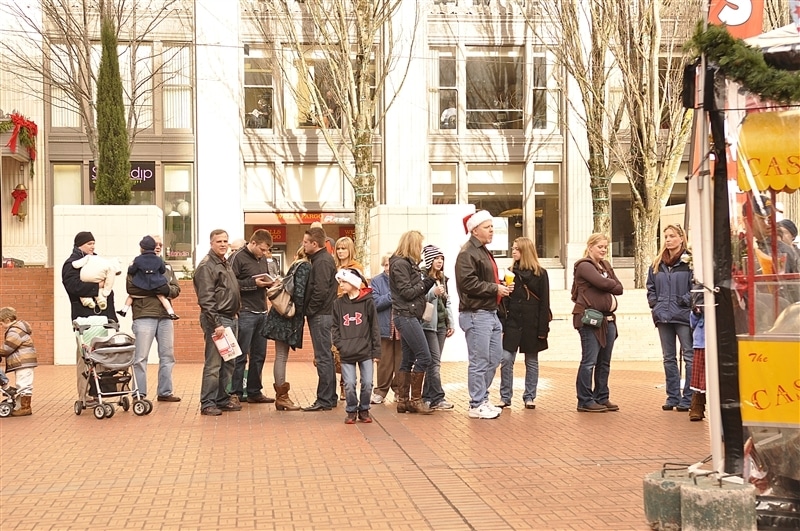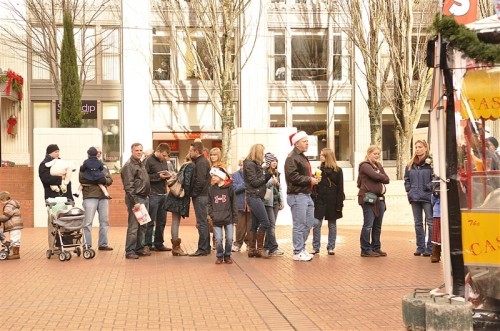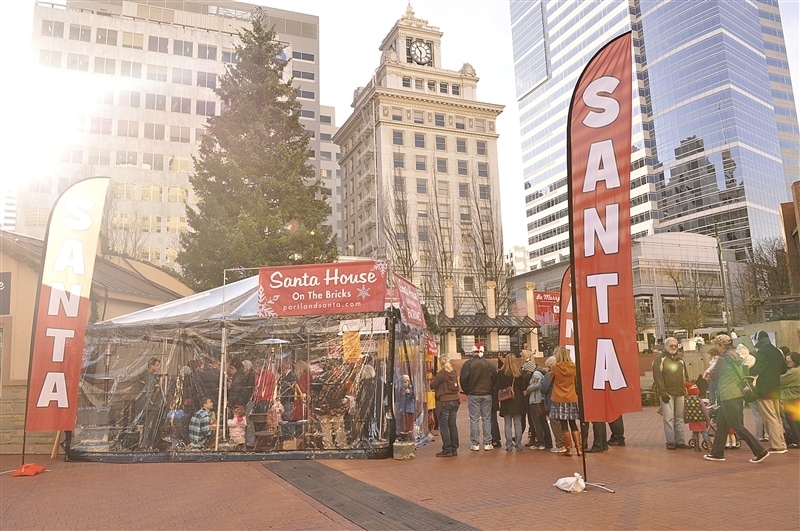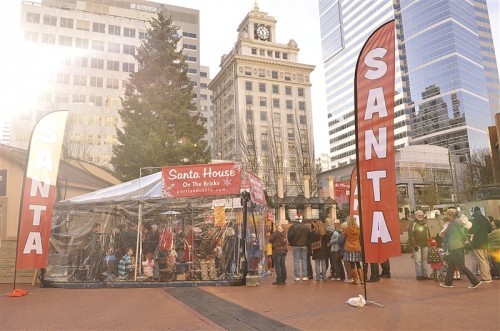 We brought a copy of the paper with us with the article so that we could have Santa autograph it.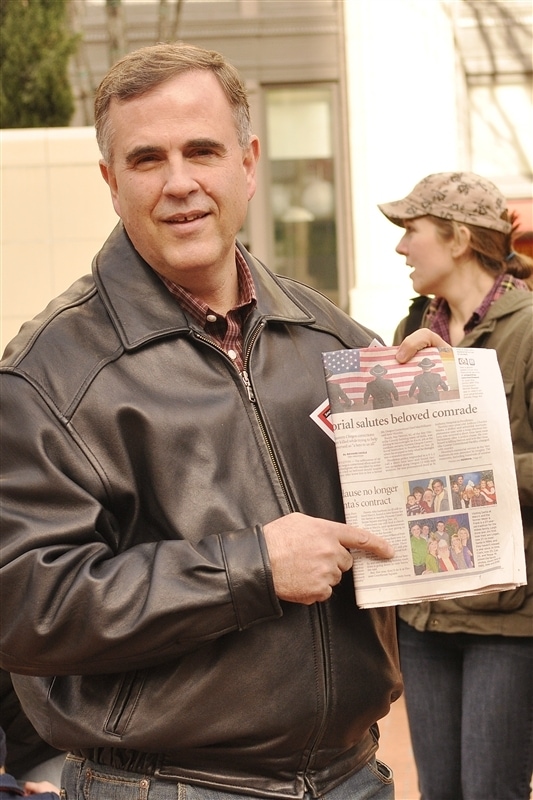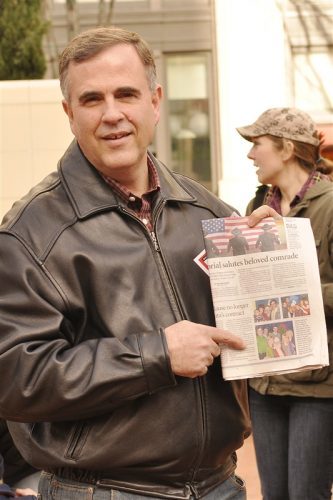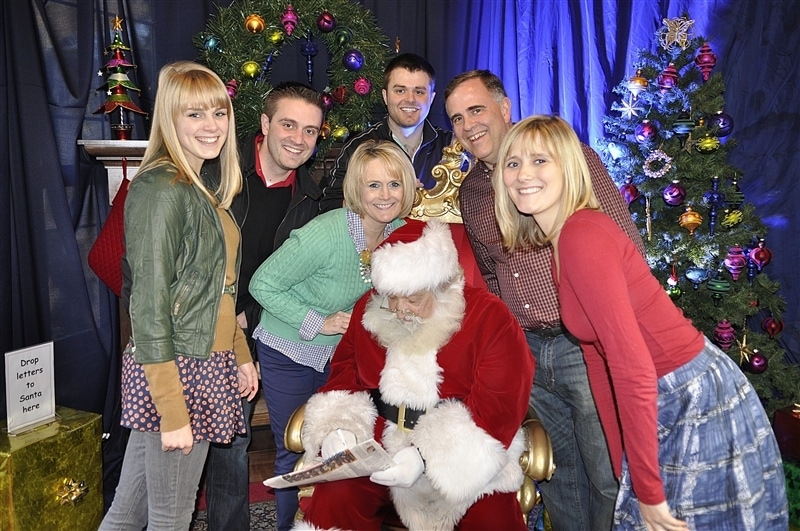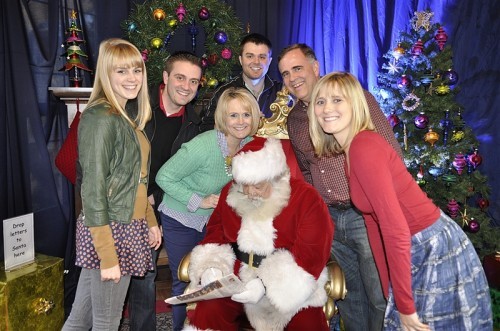 And we got the picture – 28 years and counting!!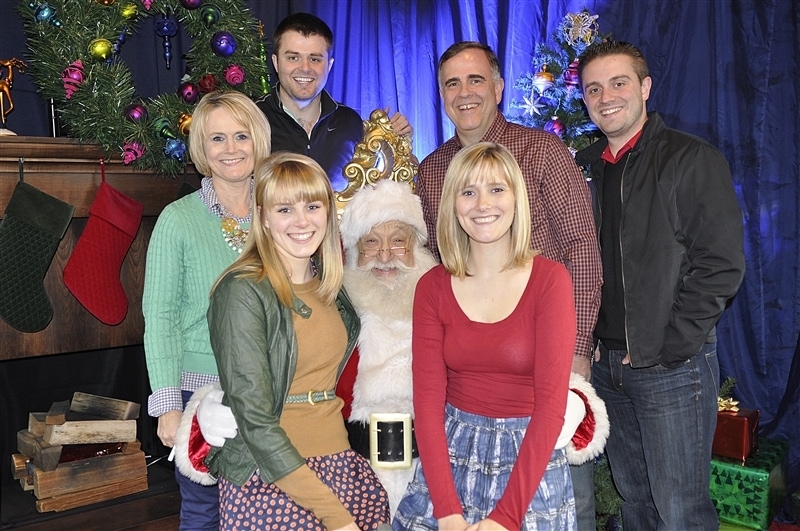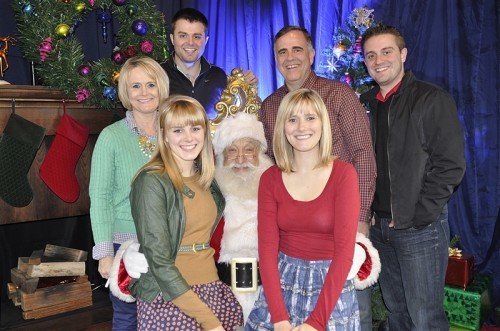 Get my Weekly Menu Plan for FREE!
Receive my FREE "What's for Dinner?" Meal Planning Course, a copy of my FREE ebook that includes my most popular recipes and my FREE weekly Meal Plan.