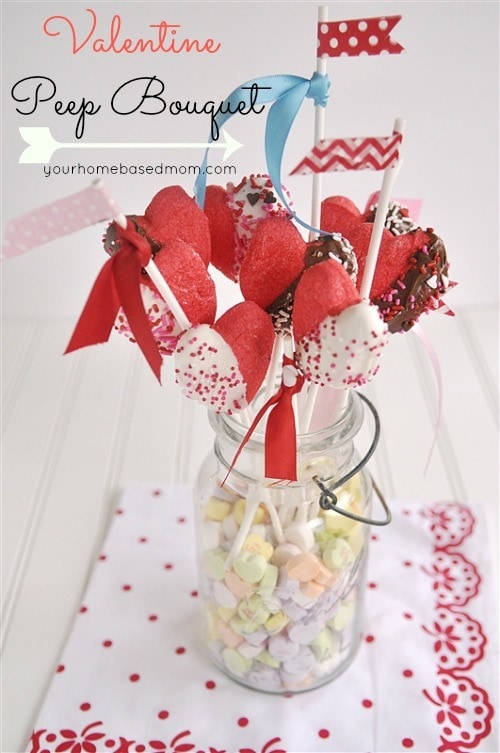 Valentine Peeps Bouquet
Peeps are not just for Easter anymore!
Yes, I am a self proclaimed Peeps fan.  You know, those cute little marshmallow birds that use to only come out at Easter. My favorite way to eat them is of course to leave the bag open and let them dry out a bit. Yum!
Well, you may or may not have noticed that Peeps now come out at all the major holidays and I love it! I no longer have to wait until the Spring to indulge. For Valentine's they have come out with these Strawberry Creme Valentine hearts – how cute are they?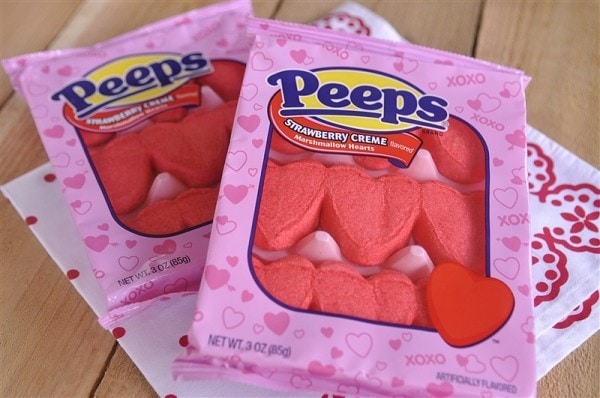 This weekend I needed a last minute Valentine table decoration and since I always try to be prepared I just happen to have a couple packages of these Peeps in my pantry!  Be prepared!
There is one way to improve upon a Peep though – that is to dip it in chocolate.  So that's just what I did.  I found this cute idea for Peeps Sweetheart Lollipops. on their website.   For even more ideas for peeps check out their fun  Pinterest boards.  In fact you will see a few of my ideas on there!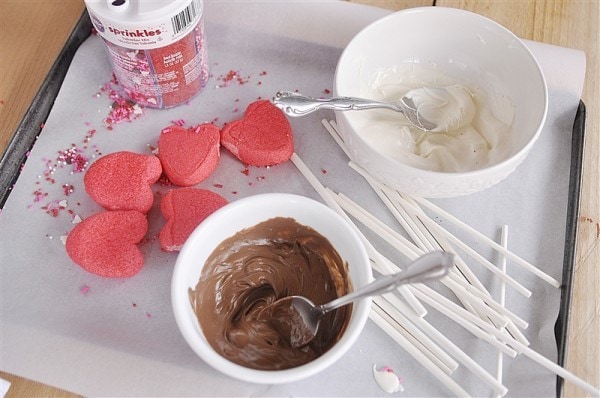 I used milk chocolate and white chocolate, dipping half the heart into the chocolate.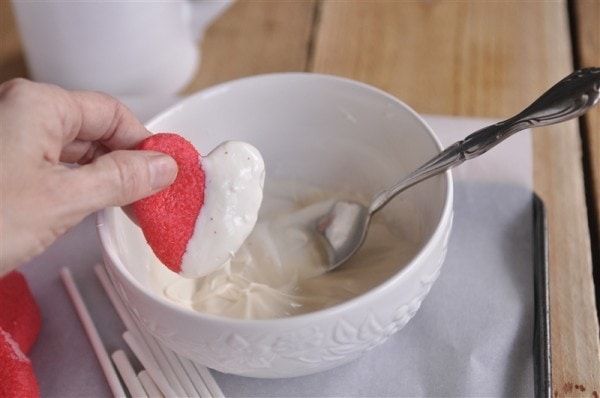 I then gave it a nice dusting of Valentine sprinkles.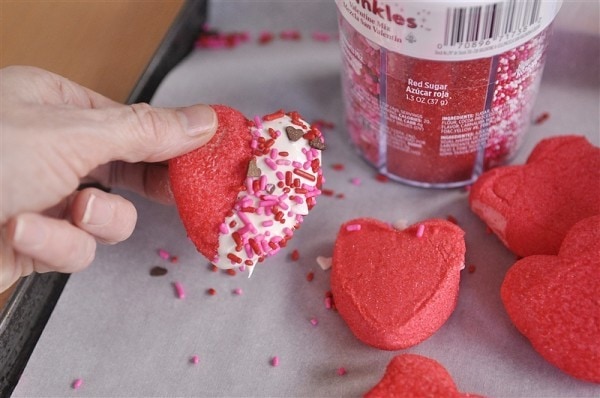 I then put the hearts onto sucker sticks or you could use pretty straws if you had them and then let the chocolate set up.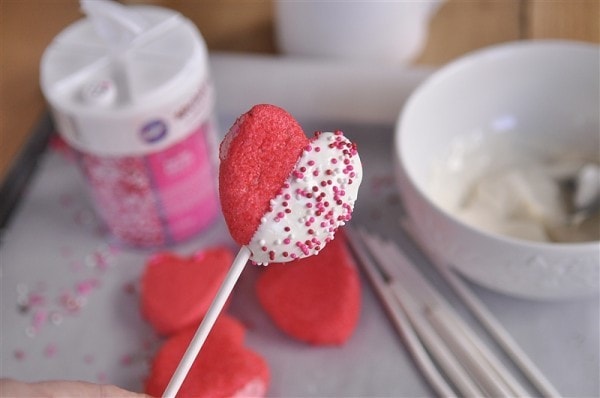 You are then ready to put your Valentine Peeps Bouquet together.
I filled an old canning jar with conversation hearts.  I added some ribbon and washi tape to a few of the sticks for some added fun in the Valentine peeps bouquet.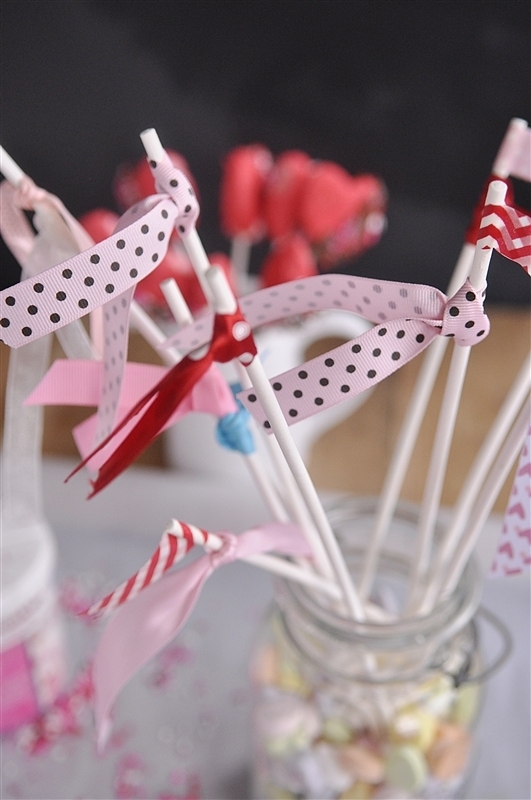 I then added in my Valentine Peeps into the bouquet.  The conversation hearts help hold the sticks in place.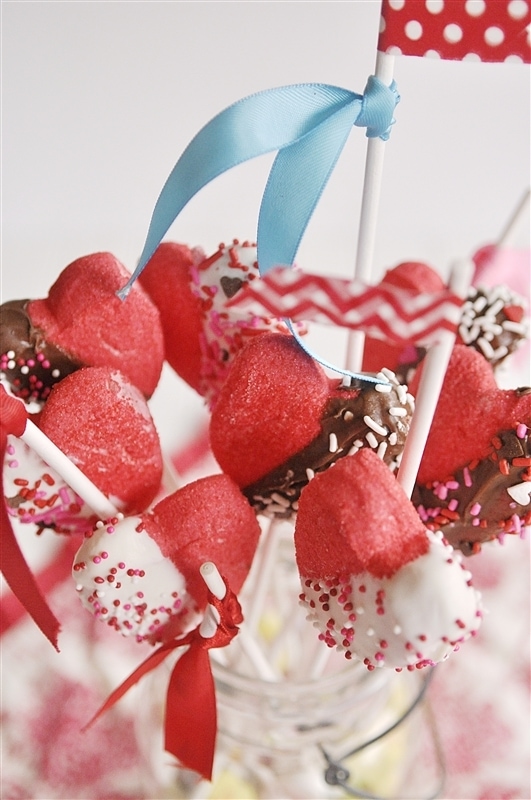 A super quick and fun way to put together a little Valentine decor for your Valentine's dinner, don't' you think!?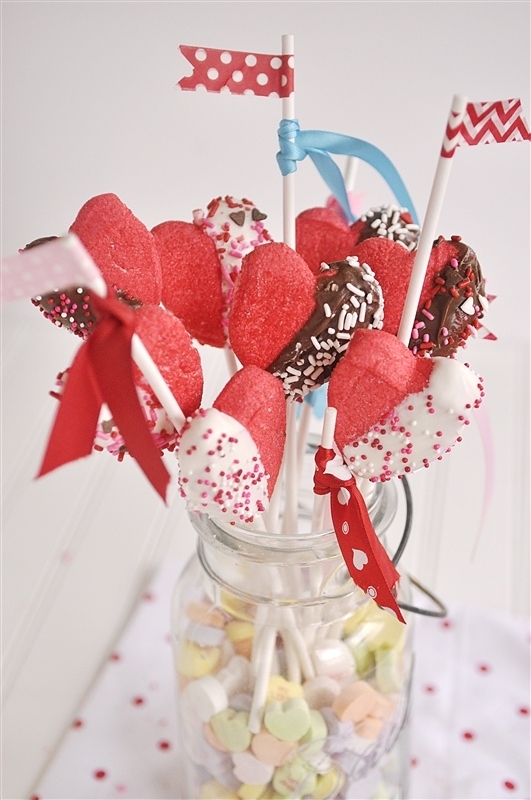 Peeps is having a little contest right now to select their next flavor of Peeps.  You can even create your own PEEPSonality avatar.  I went in and voted for Sour Cherry.  It will be fun to see which flavor wins.
This post was sponsored byLunchbox but all opinions are my own.