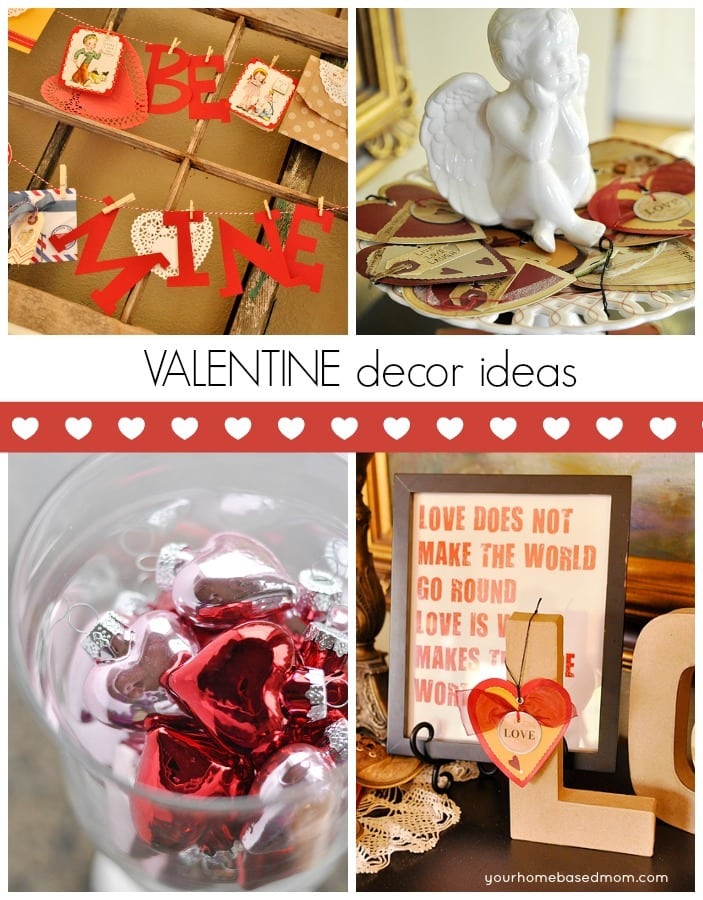 So I am usually not a big decorator for Valentine's Day.  But this year I got inspired by a few things I saw on Pinterest so I decided to take it up a few notches around here.
I had a couple of old empty window frames that I decided would look nice on my mantel in the family room.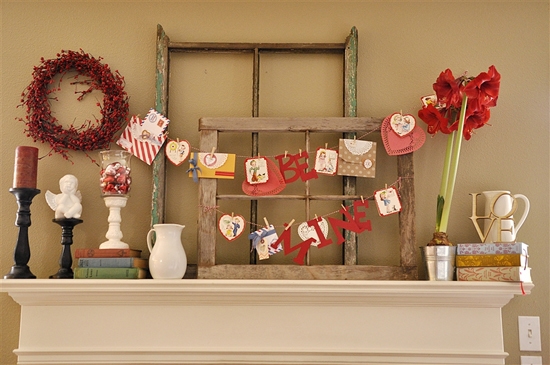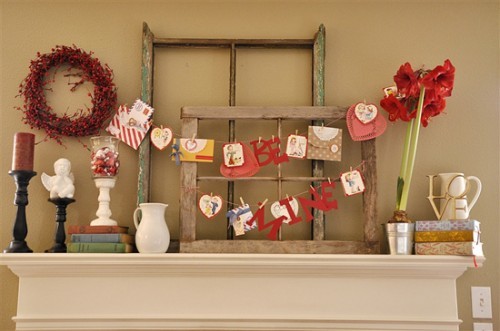 I added some vintage valentine's I bought off of Ebay, a few doilies, letters cut with my Cricut and some fun paper Valentines I put together with supplies I got at this fun little shop.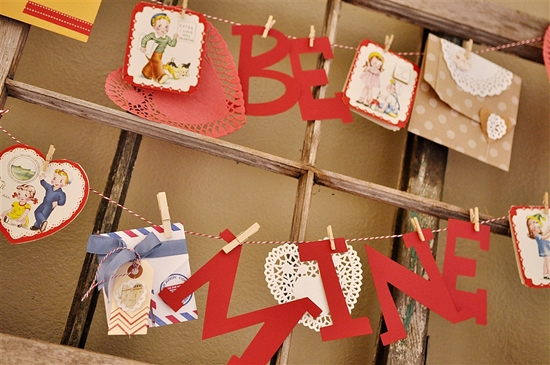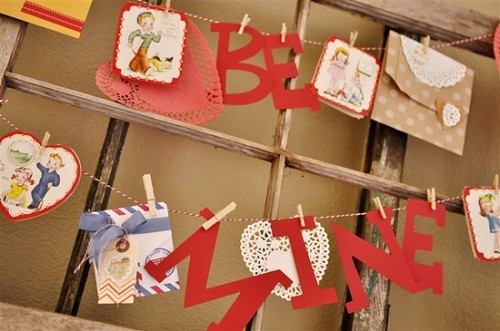 The wreath, the black candlesticks, the little cherub and the candlestick holding the container of hearts are all from Goodwill.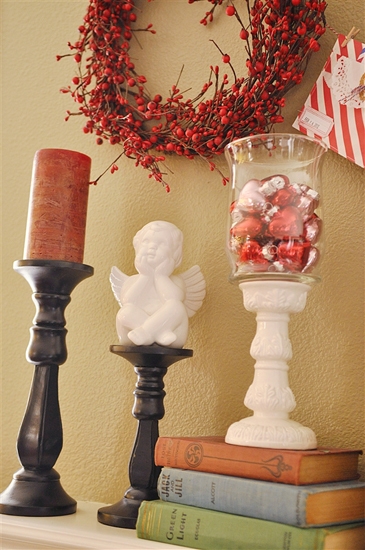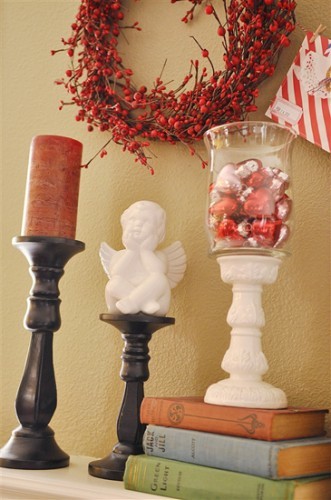 I am so happy I planted my amaryllis late this year, the timing was perfect for Valentine's Day!!
I think it turned out pretty cute.
I also decked out my side table in the family room.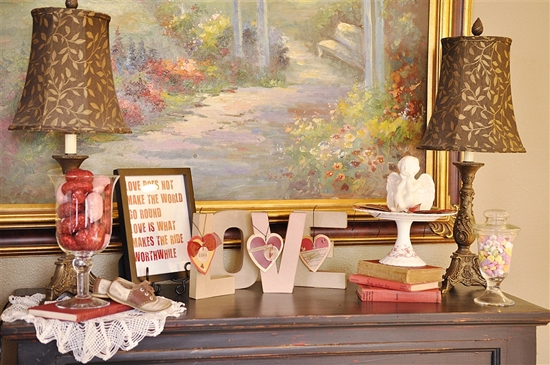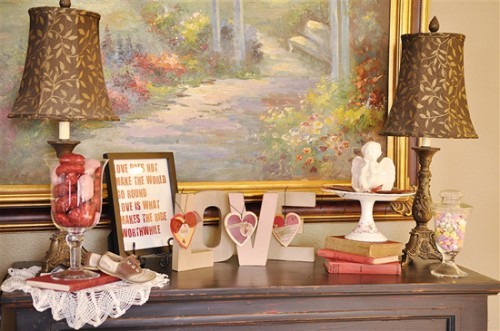 The brown kraft letters are from Joannes.  The fun little Valentine's hanging on the letters and on the cake stand came from Tai Pan in Utah a few years ago.
This second little cherub also came from Goodwill and I had the cakestand.  A few vintage red books help with the Valentine theme!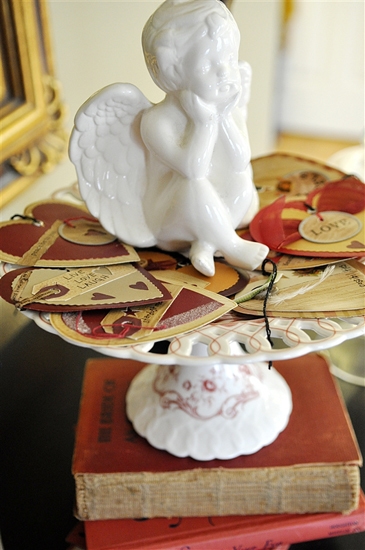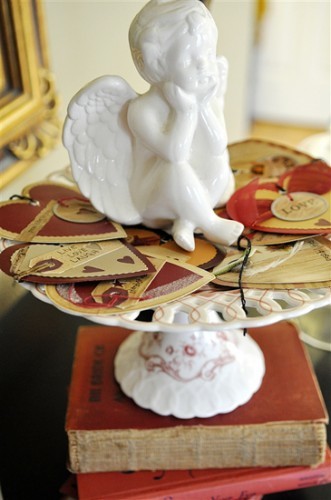 These little shoes don't have anything to do with Valentine's Day other than I fell in love with them when I found them last week at a vintage store for $3.oo.  Valentine's is all about love, isn't it?!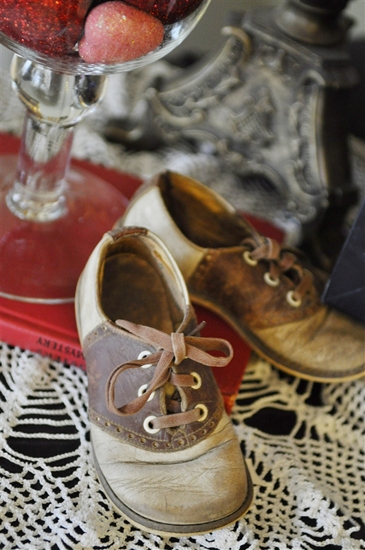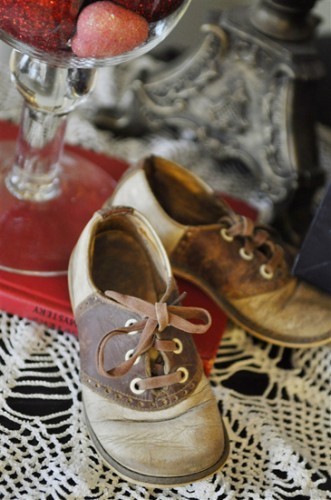 The containers are all from Goodwill as is the white doily.  The hearts in the container on the left are from Joannes.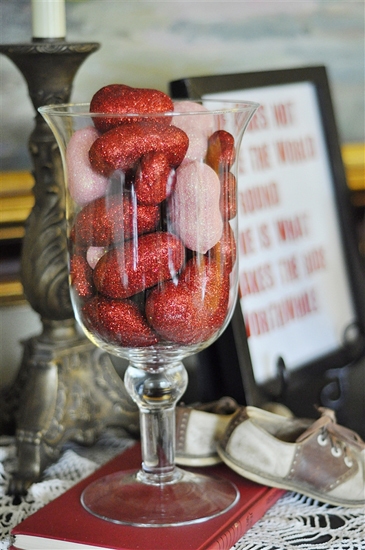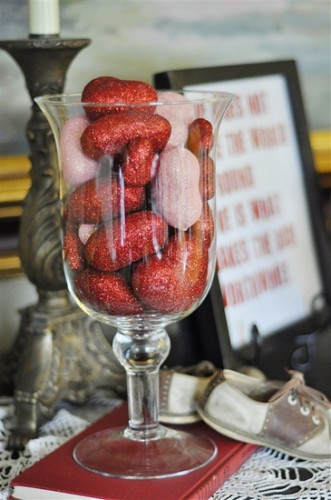 I did up the word art on my computer and framed it. (Saw the idea on Pinterest!)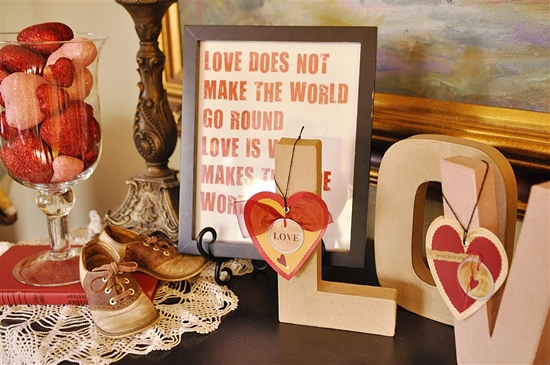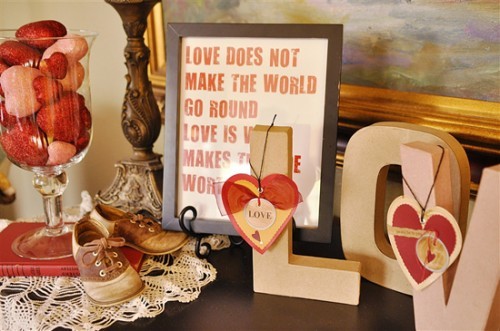 Of course, no Valentine's Day would be complete without some conversation hearts.  If you'd like the free download of the Valentine printable I did you can get it here.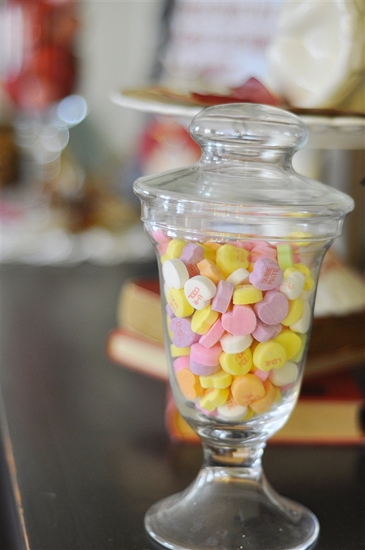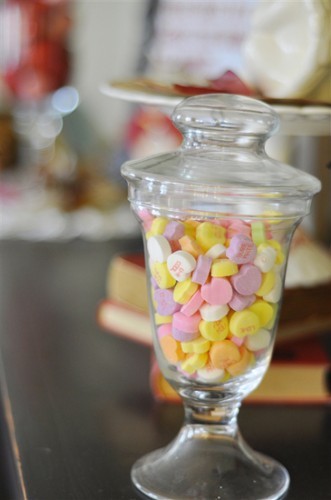 I also made up this cute Valentine pillow (Pinterest again!)  If you'd like I can give you a quick tutorial tomorrow on how to make one – so easy!!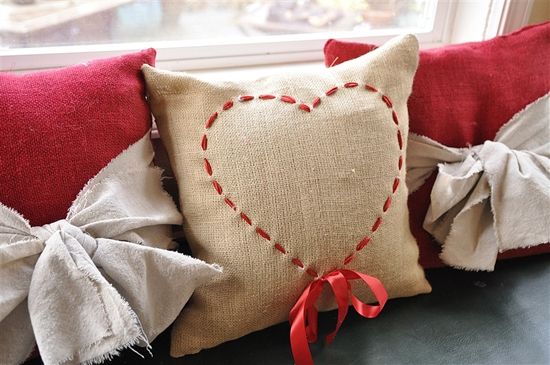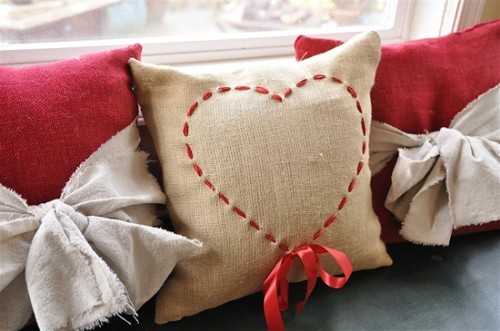 So I think I'm ready for Valentine's Day.
Get my Weekly Menu Plan for FREE!
Receive my FREE "What's for Dinner?" Meal Planning Course, a copy of my FREE ebook that includes my most popular recipes and my FREE weekly Meal Plan.