Making your own Valentine Bottle Brush Trees is easy with this step by step tutorial and so cute!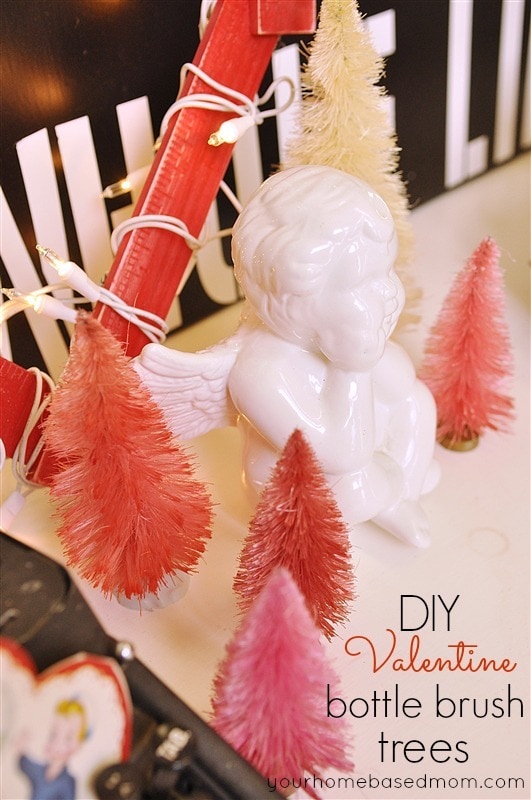 My mild obsession with bottle brush trees continues.  Over the last few years I have been collecting fun little vintage inspired bottle brush trees.  They can be a bit spendy though so during the holidays I figured out how to make my own.  I shared my DIY Bottle Brush Christmas Trees Tutorial with you.
Check  out that post for instructions on how to bleach your bottle brush trees.  During the holidays you can find bottle brush trees for a good price at craft and fabric stores.  This time of year you will have to order them online.  The ones I used came from Hobby Lobby.  The price is great 3 for $1.99.
I wanted to create some fun Valentine trees so I purchased 3 different shades of red/pink Rit dye from Joanne Fabrics.

I added about a 1/2 a Tbsp of the powdered dye into a pint sized jar of cold water.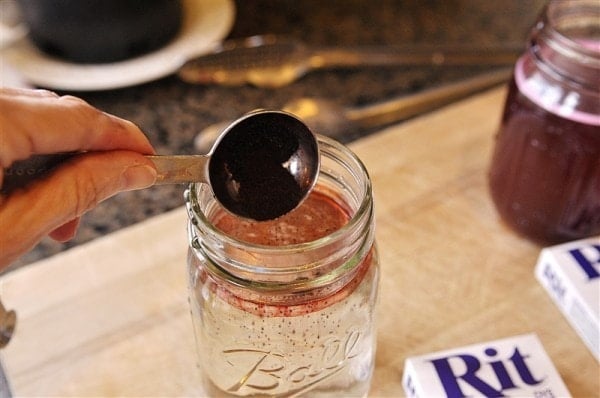 Dip your bleached bottle brush tree into the dye.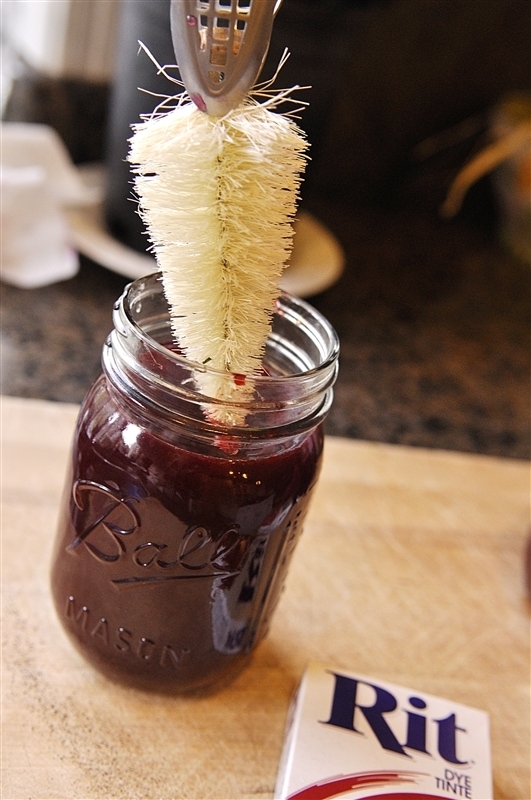 I only left my trees in for a few minutes so just judge according to the shade you want.  I wanted variations in shades so I just pulled them out when they were the color I wanted.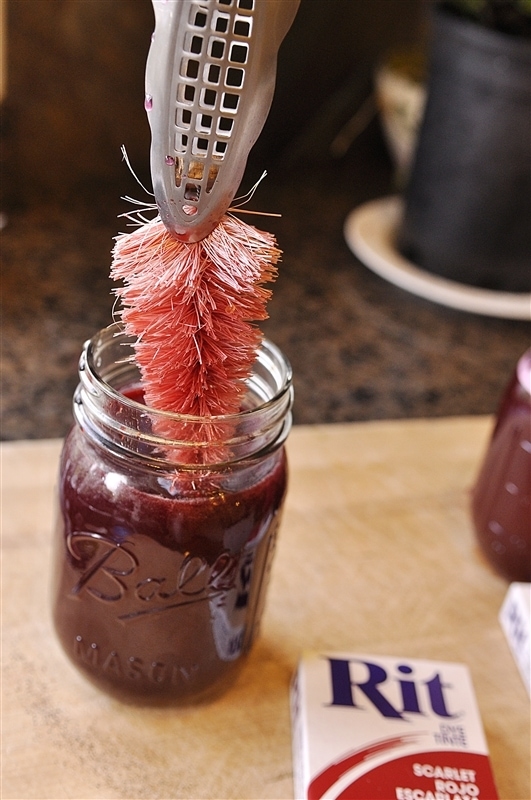 Then just allow them to dry.  The colors of dye I used were Scarlet, Petal Pink and Fuchsia.  You can see the slight variation in color as a result of leaving them in for different amounts of time.  The longest I left one in was a couple of minutes.  It doesn't take long.  I liked the Fuchsia and the Petal Pink the best.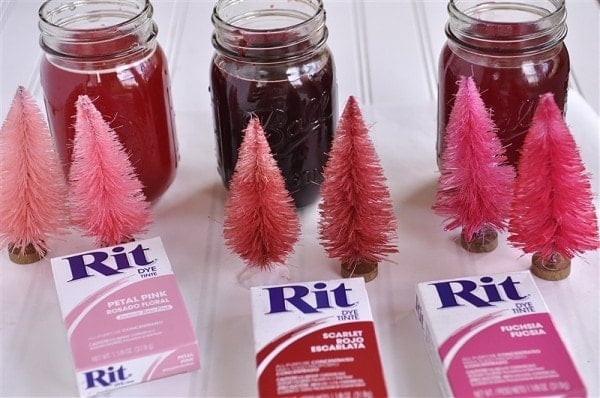 I did leave a few of the trees white too.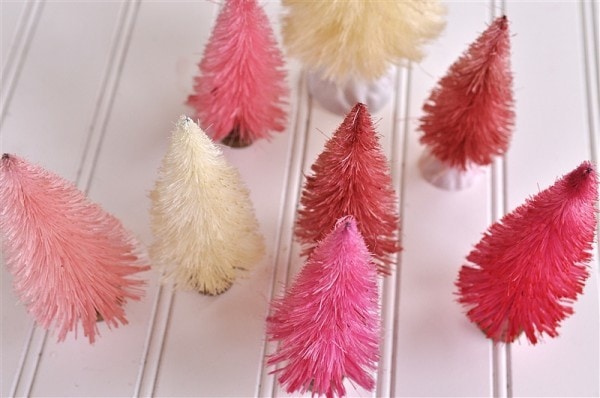 After they are dry they are ready to decorate with.  I think my little Goodwill cherub is very happy among his forest of Valentine Bottle Brush Trees.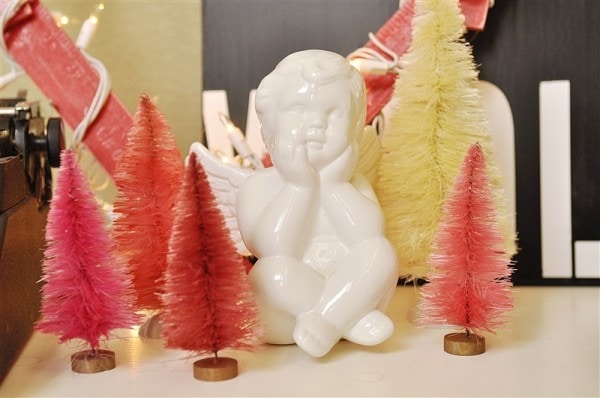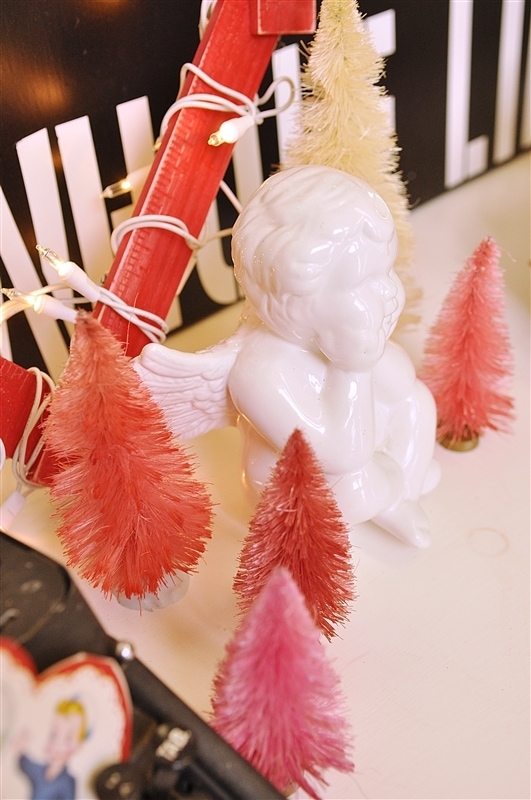 Have fun with it!  If you missed my Yardstick Valentine Heart DIY Tutorial and Valentine Decor from yesterday  be sure and check it out.