A Tween Birthday Party that includes everything the tween loves – candy, cupcakes and peace signs!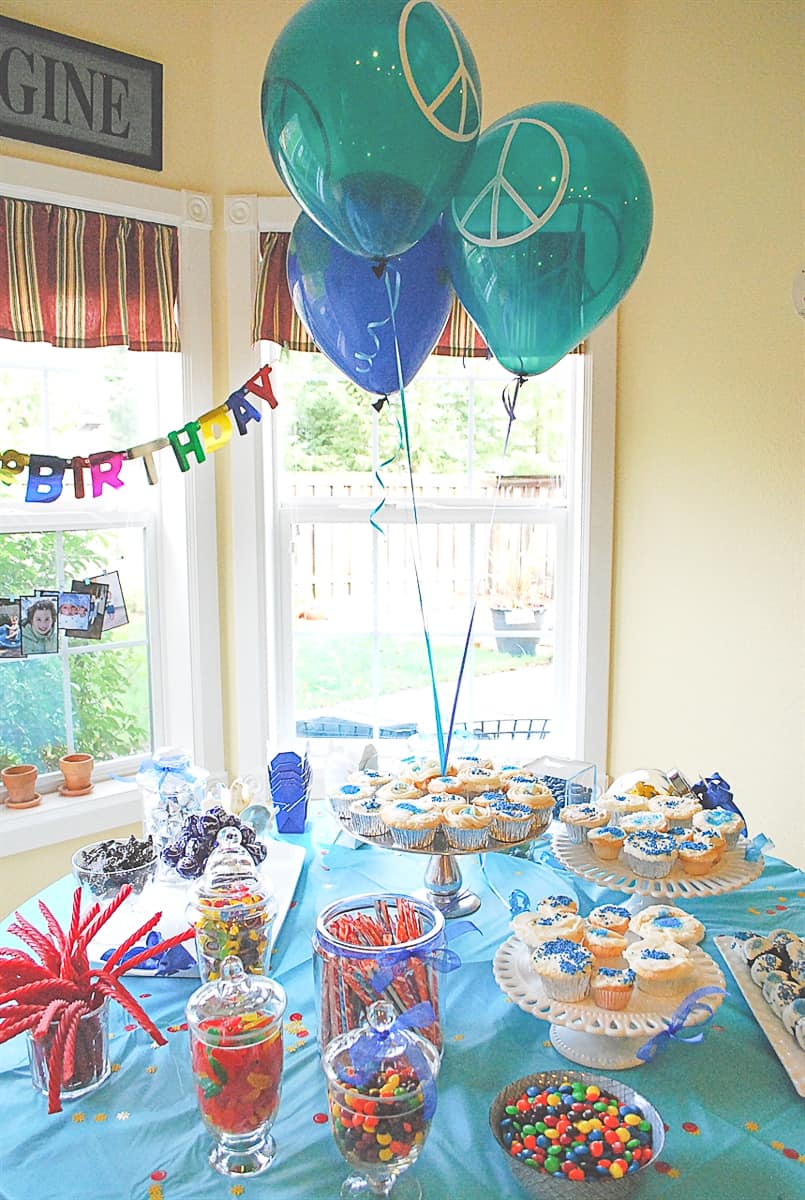 Today's featured party is one I consulted on.  It was the 12th birthday party for my sweet next door neighbor Molly.  When her mom, Katie, contacted me about helping with the party she told me the party theme was "blue and peace signs."  Not your everyday birthday party theme but we can work with that!
Tween Birthday Party Ideas
Katie wanted to do cupcakes and a candy bar.  White cupcakes with all kinds of blue toppings looked very festive and made a great centerpiece for the table!

Oreos dipped in white chocolate with blue sprinkles were also very popular!  Katie used the peppermint Joe Joes from Trader Joes – so yummy!

How to Make a Candy Bar
The candy bar consisted of lots of fun candy.
Since Katie conveniently lives next door to me so we used my collection of white and clear glass containers to give a cohesive look to the table.  We grouped the candy into color themes – there was the blue and white/silver candy…
the blue and yellow candy….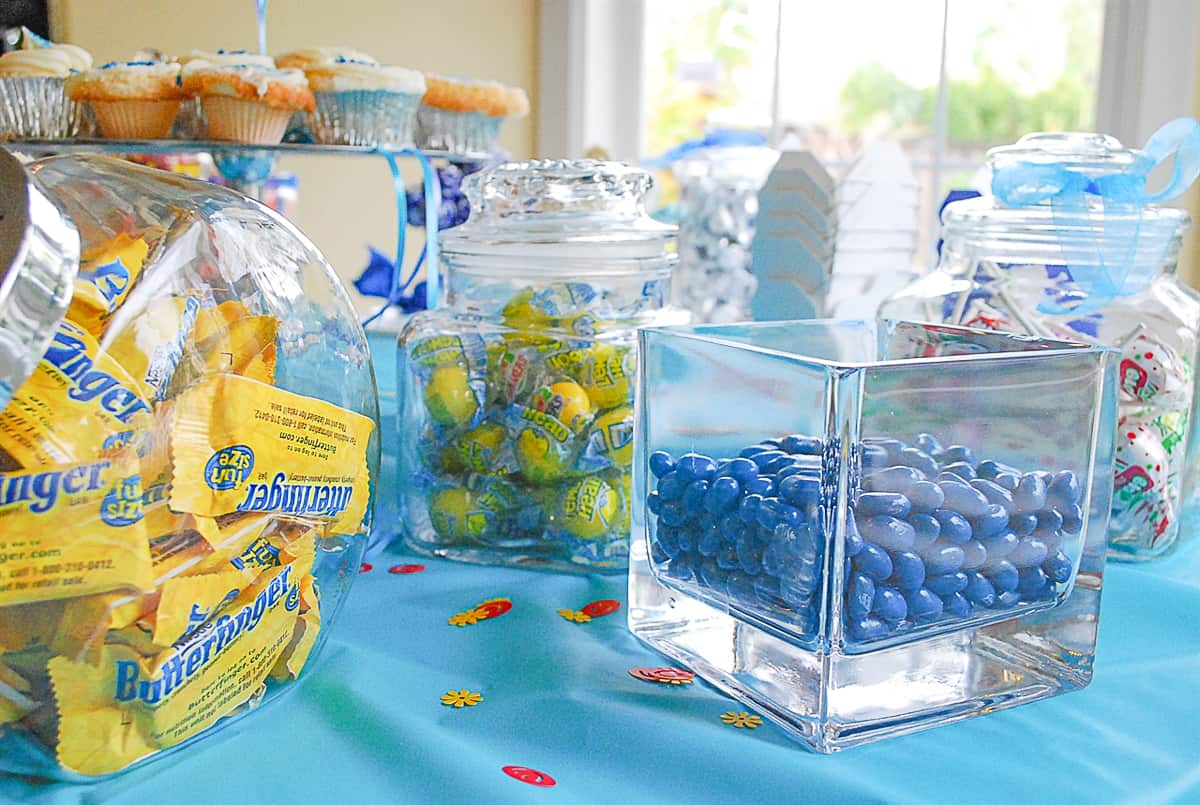 and then the bright, rainbow colored candy….
We almost forgot the red licorice!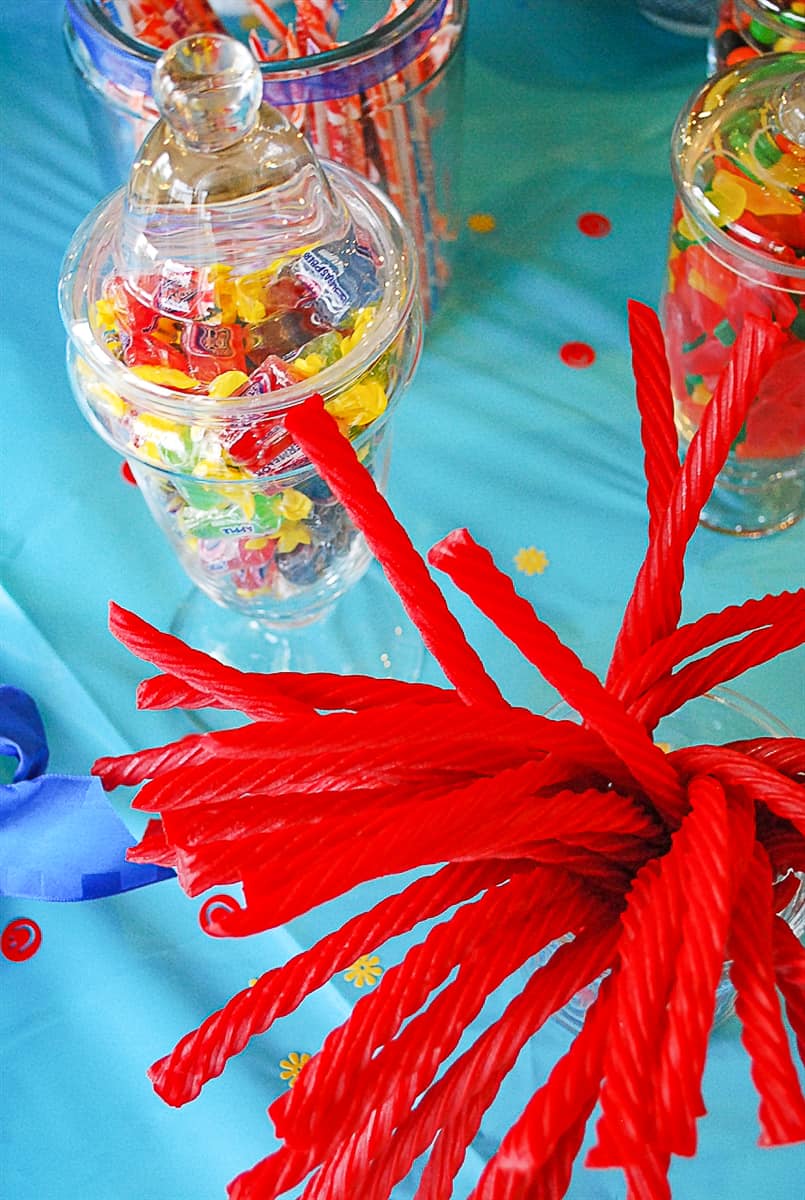 There were cute little Chinese take out boxes for the girls to fill with their candy and fun little smiley faces and peace signs to decorate the table.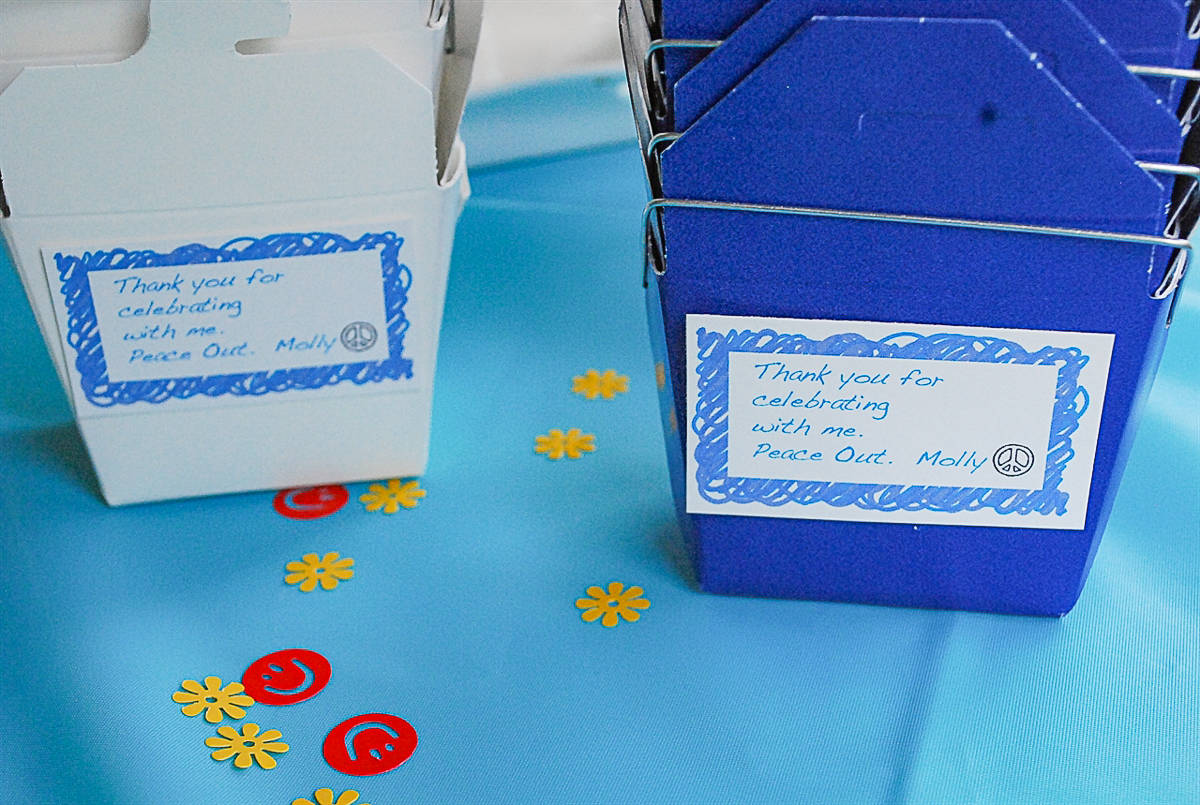 The table looked darling!
Anchored in the center of the table were some balloons to help carry out the Blue/Peace theme.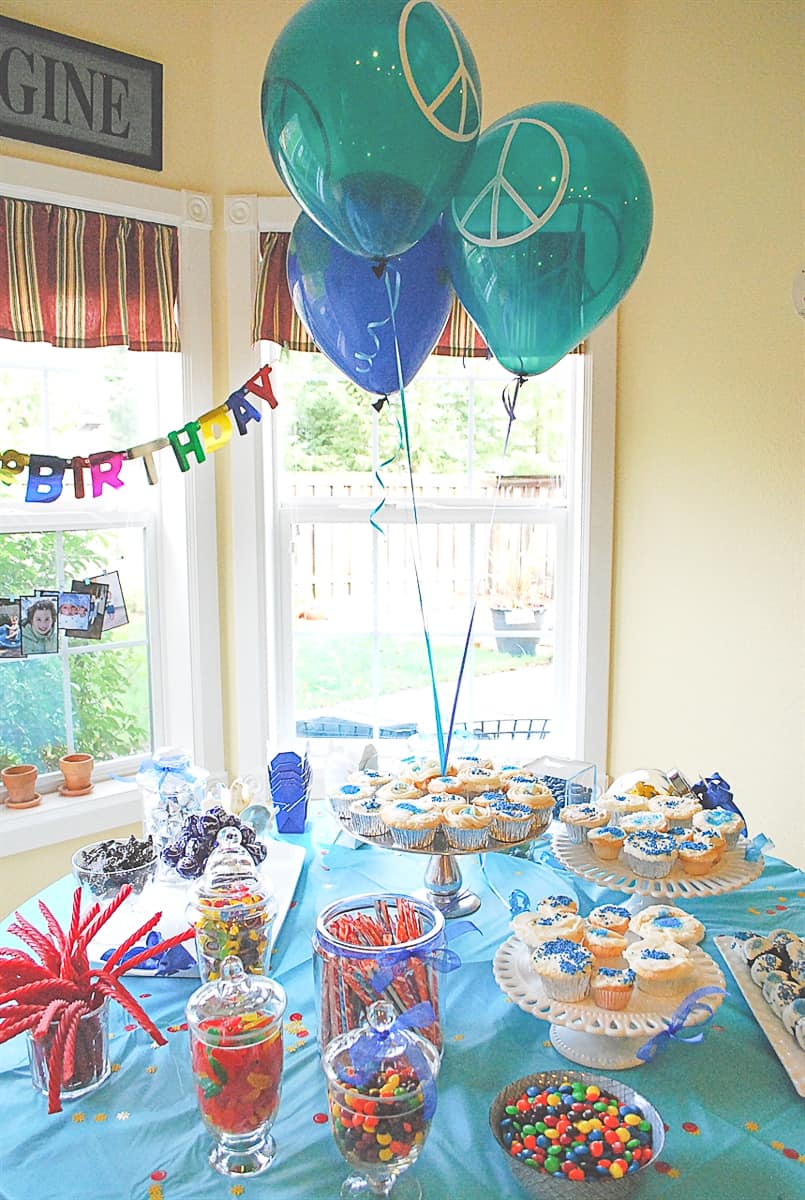 What would a party be without balloons!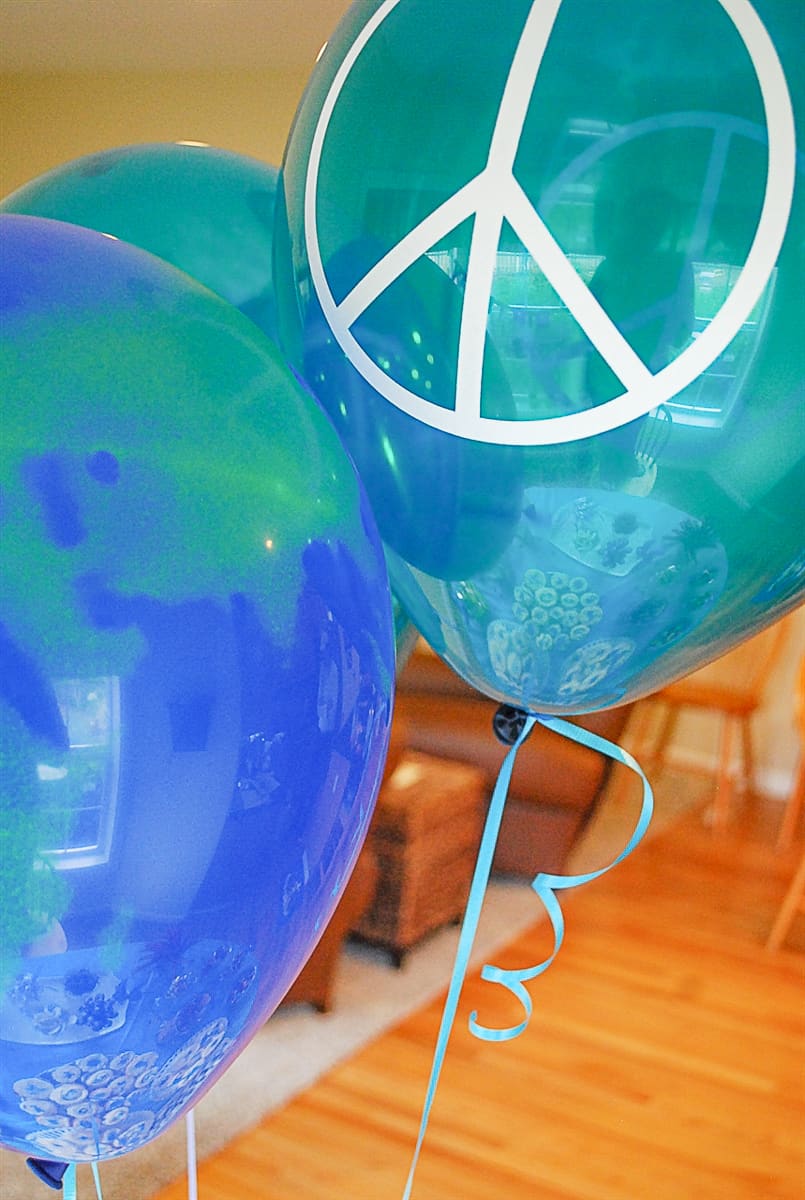 Other fun decor included this clothesline full of photos of Molly through her long 12 years!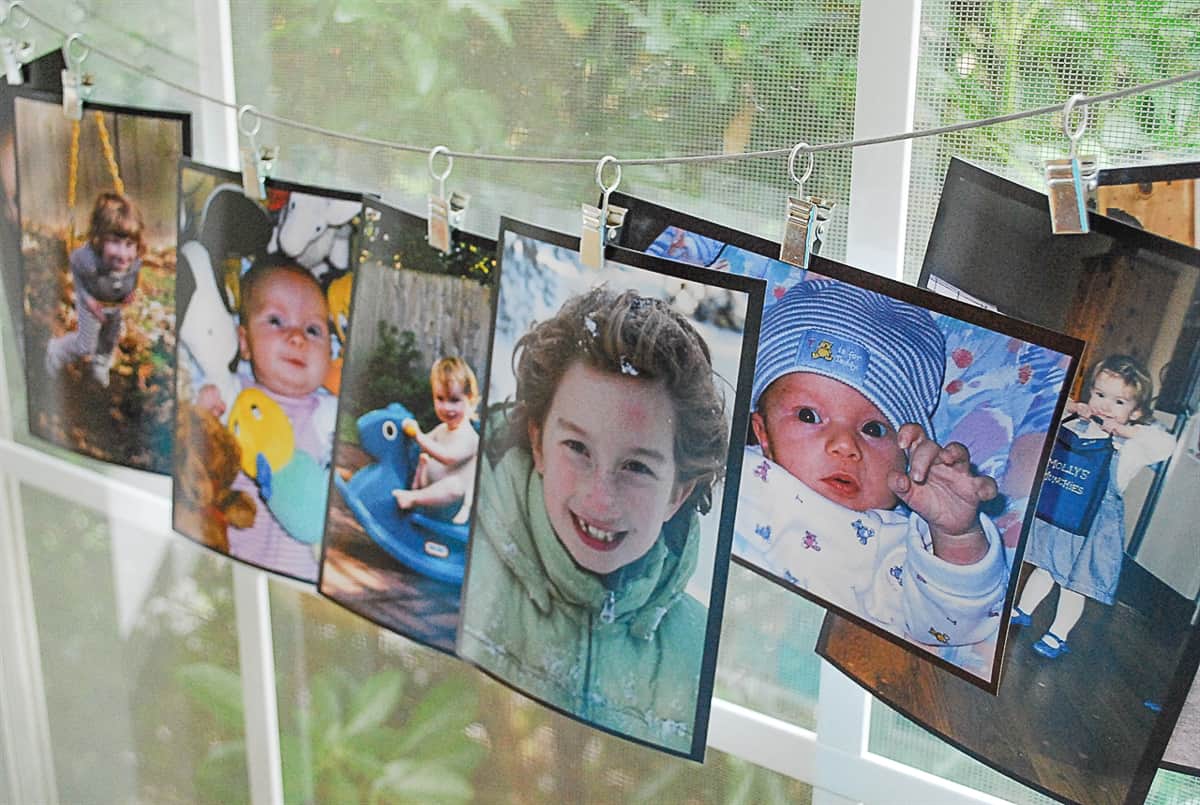 Tween Birthday Party Food Ideas
When the girls returned to the house after a few games of bowling they munched on pizza and treats from the candy/cupcake bar.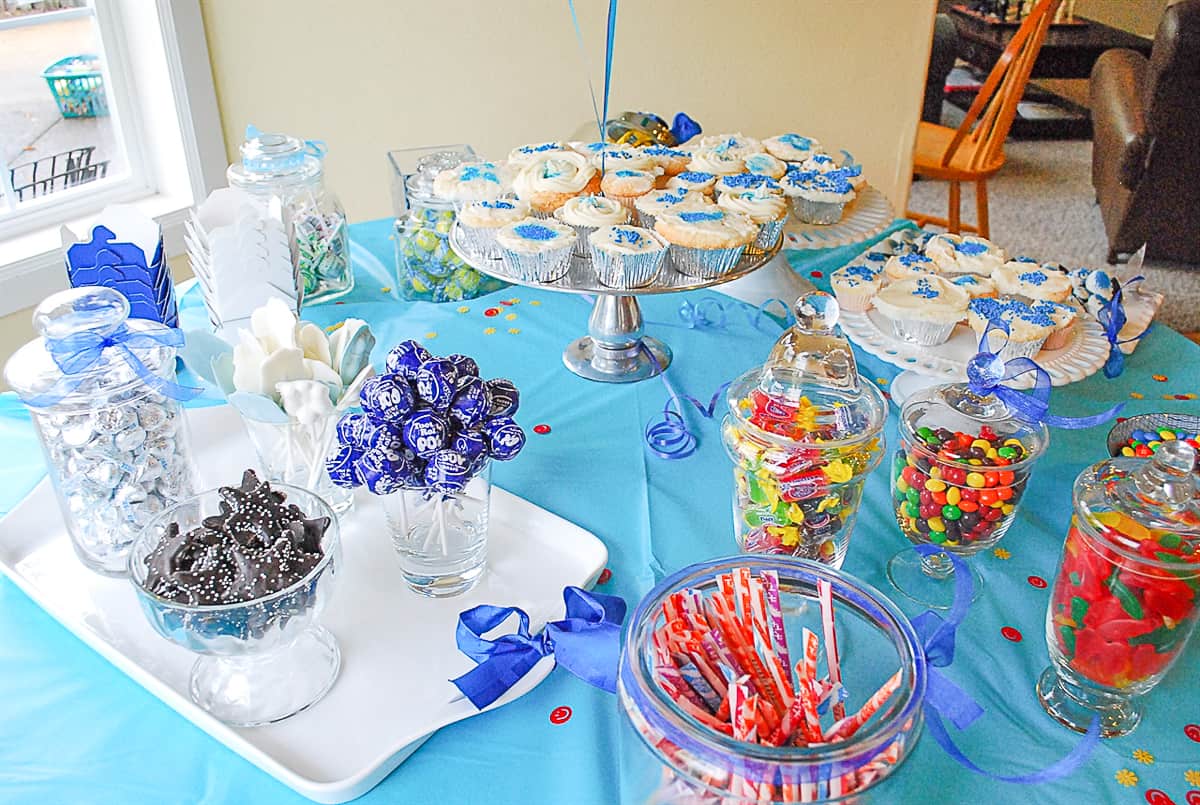 Tween Birthday Party Game Ideas
The girls answered some questions to see who knew the birthday girl the best….and played some other fun "tween" girl games like two truths and a lie!  Of course music and a little bit of dancing made for a fun party!
The girls each went home with one of these darling party favors.  I'd been looking for an excuse to use these darling Jones Soda labels I had seen.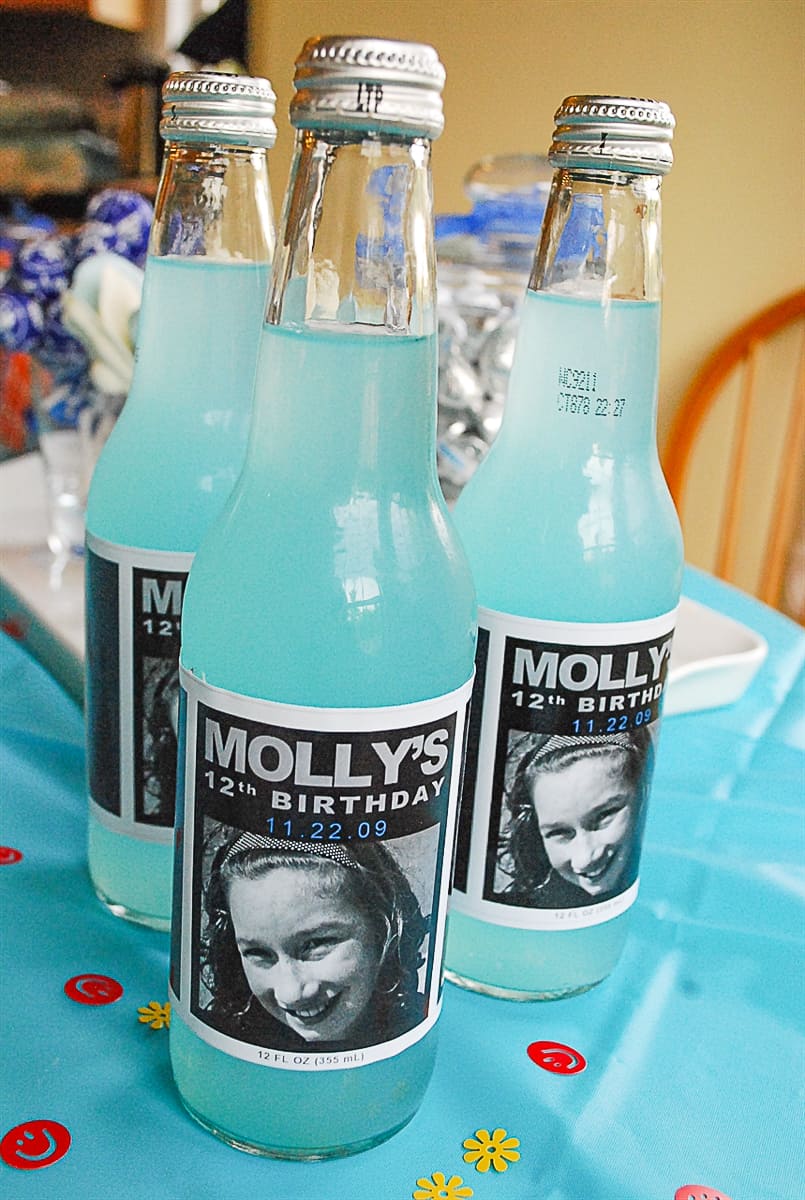 Katie emailed Karyn some photos of Molly and some words that described her and Karyn personalized the labels.  Aren't they cute!!!  What a fun party favor!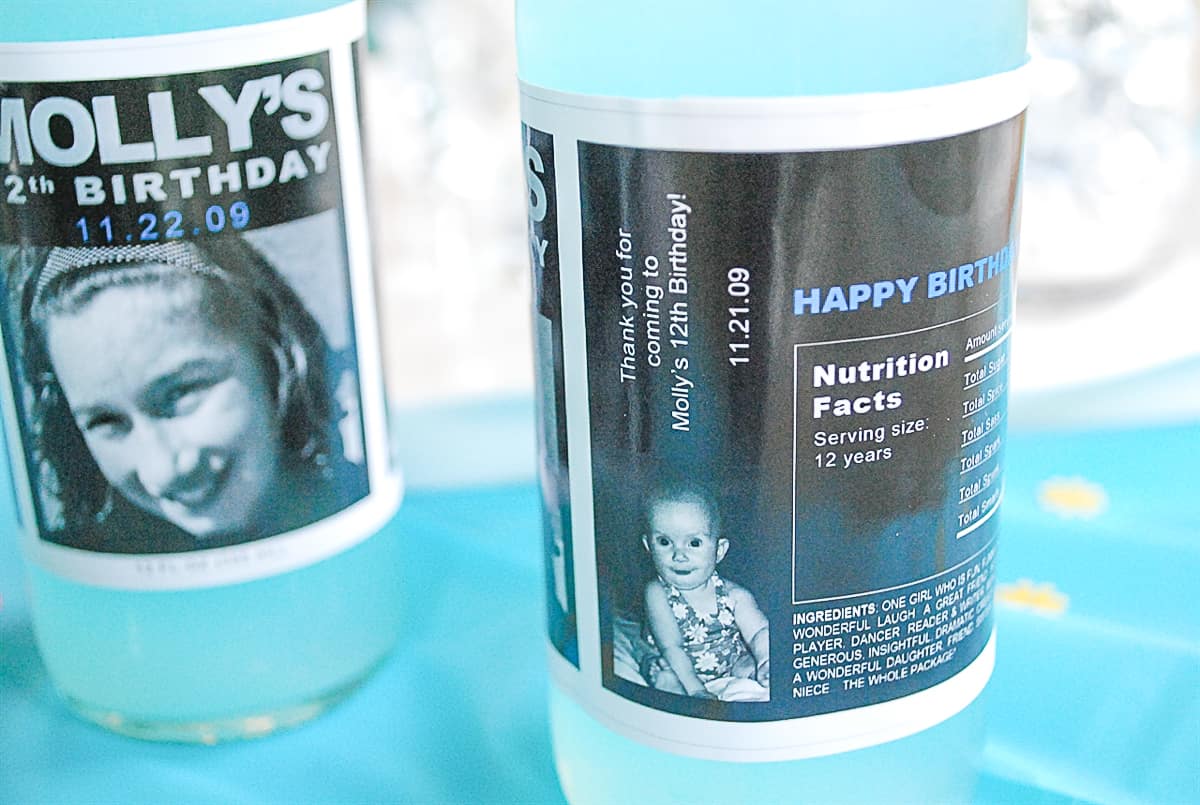 Thanks to Katie and Molly for letting me help with the party and Peace Out Molly – we love you!!