Celebrate St. Patrick's day or any day with these yummy triple chocolate mint cookies.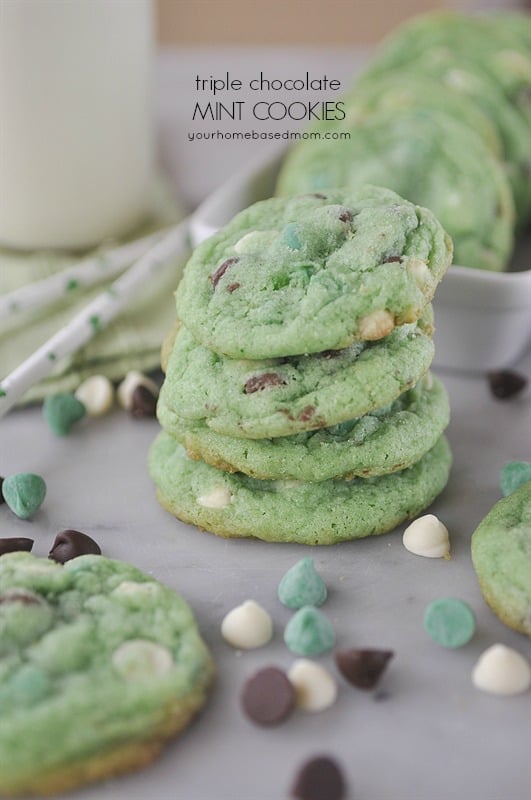 So when my kids were young and living at home I pretty much ignored St. Patrick's Day. Call me a bad mother if you must. Even though I have Irish blood in me, it just wasn't my thing. Some years I didn't even wear green on St. Patrick's Day. I'm a bit of a rebel! But living in the blogging world that I do, I'm not sure I could call myself a real blogger if I didn't at least post a couple of recipes in honor of the holiday.
I've already given you those yummy BYU Mint Brownies , Grasshopper Mint Pie and that fun 25 Mint Recipe Roundup. So I am doing my part to keep the blogosphere green right now.
I decided that if I was going to add green food coloring into something it needed to be mint and it needed to be a cookie.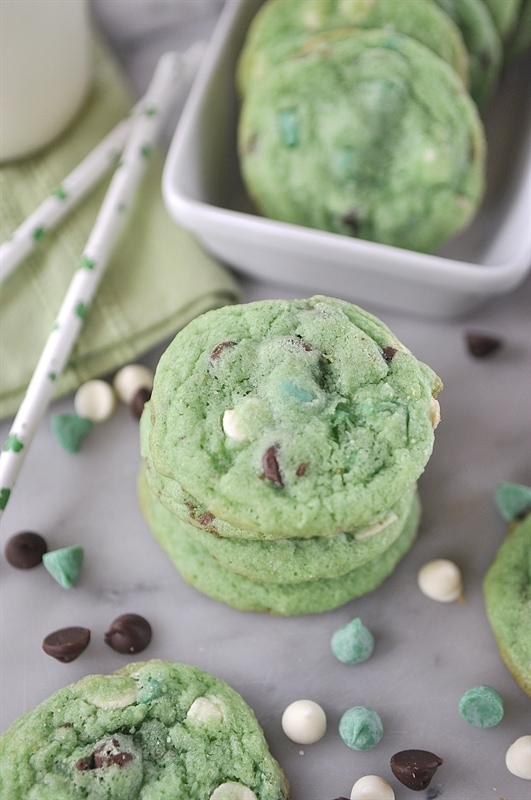 These triple chocolate mint cookies are full of mint and chocolate goodness using vanilla chips, milk chocolate chips and mint chips in addition to some mint extract.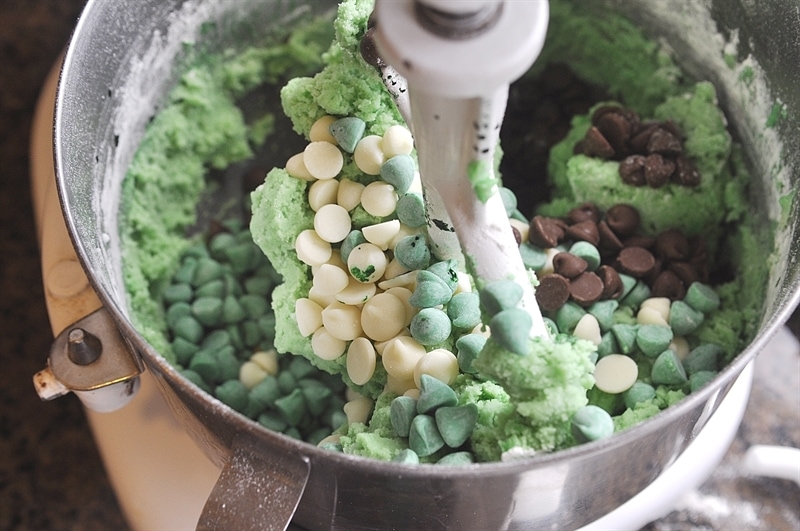 They are a yummy, moist, chewy cookie which is just the way I like them.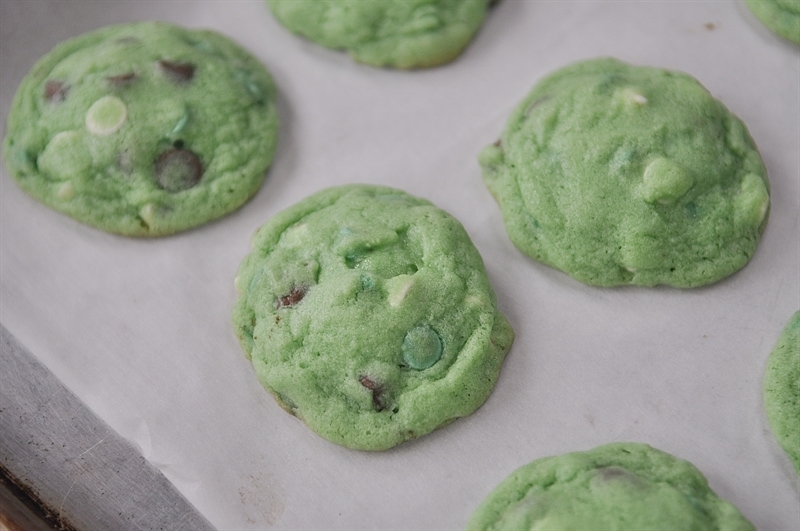 Of course the only way to enjoy a cookie at our house is with a glass of milk. Now if you are really in the spirit of the holiday you could add some green food coloring to your milk too but I prefer mine white.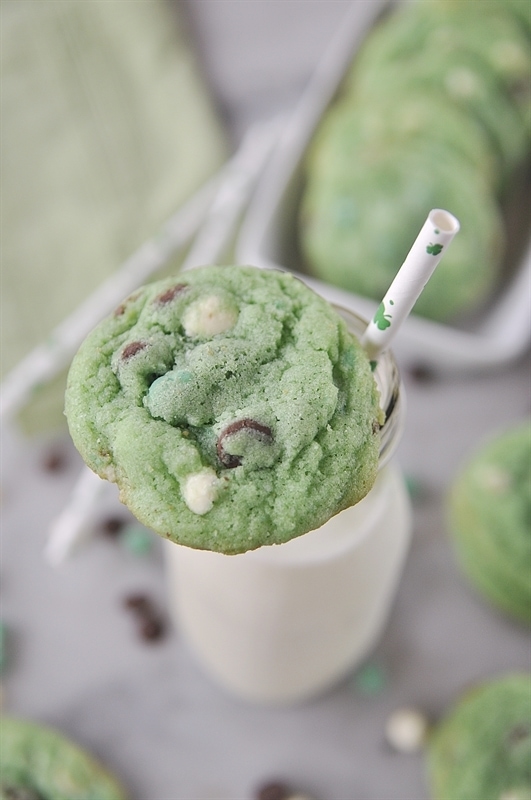 If you eat a green cookie on St. Patrick's Day does that count as wearing something green, to avoid being pinched?? I hope so! The best part is when you get a vanilla chip, milk chocolate chip and a mint chip all in one bite!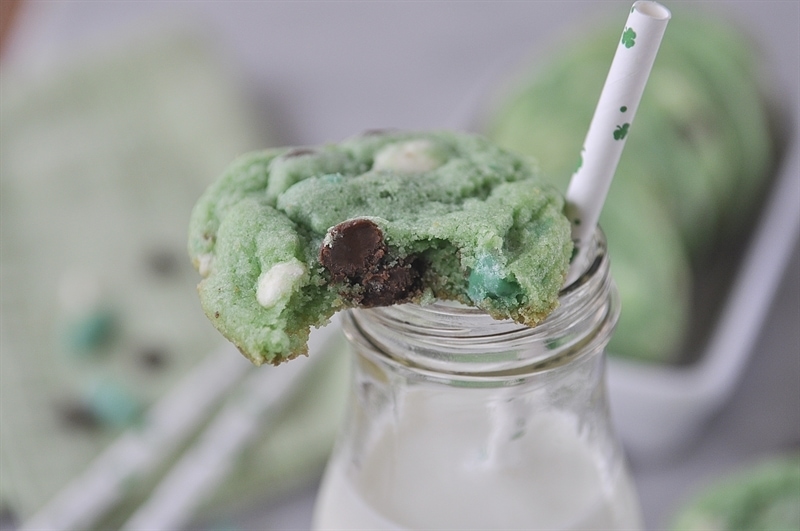 Bring on the green!
or some more St. Patrick's Day fun, check out these posts. Slow Cooker Corned Beef, Irish Soda Bread and St. Patrick's Day Round up. Don't miss these cute St. Patrick's Day Dipped Oreos.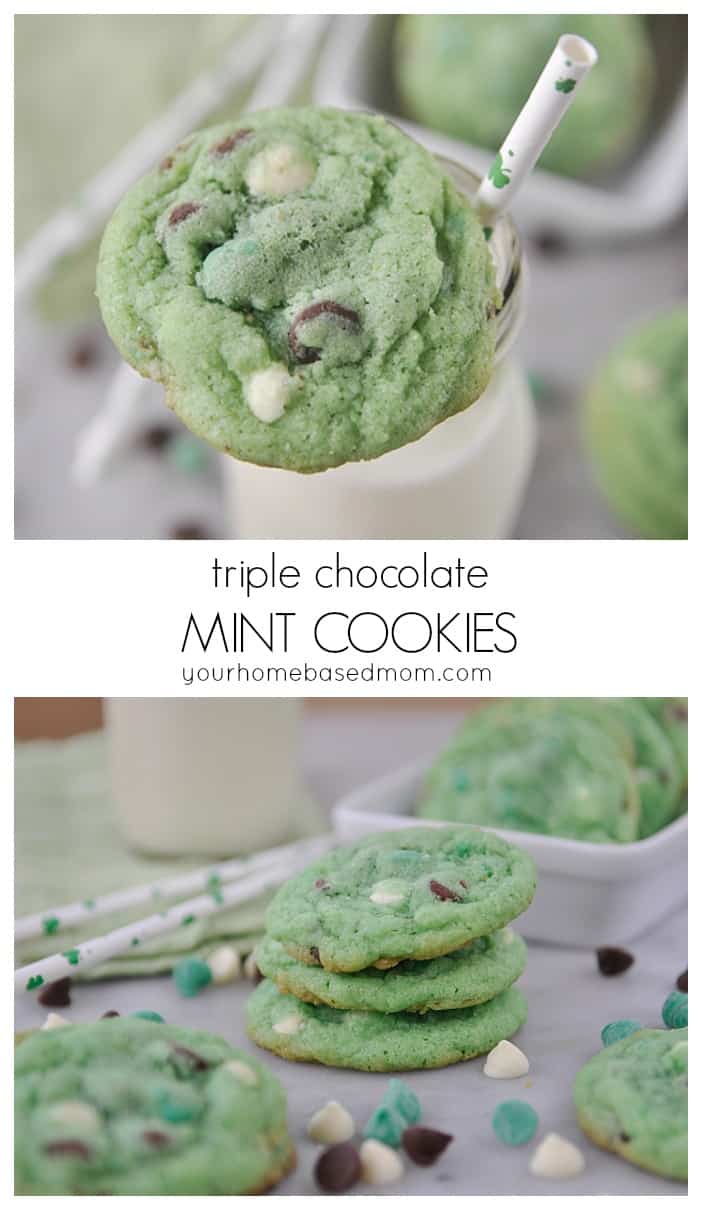 Triple Chocolate Mint Cookies
Ingredients
1 C butter softened
1 1/2 C sugar
2 eggs
1 tsp mint extract
3 1/4 C flour
2 tsp baking powder
1 tsp baking soda
1/2 tsp salt
1 C mint chips
1 C white chocolate chips
1 C milk chocolate chips
green food coloring
Instructions
Preheat oven to 350 degrees.

Cream butter and sugar together in mixer until light and fluffy.

Add in eggs and beat.

Add in mint extract and food coloring to get the desired green you'd like. Mix to combine.

Add in all dry ingredients to creamed mixture.

Add in chips and mix until just combined

Place dough on cookie sheets and bake for 7-9 minutes.

Don't overbake the cookies, I actually like them a little under cooked. They don't get as brown around the edges either.
Recipe adapted from Jamie Cooks It Up.