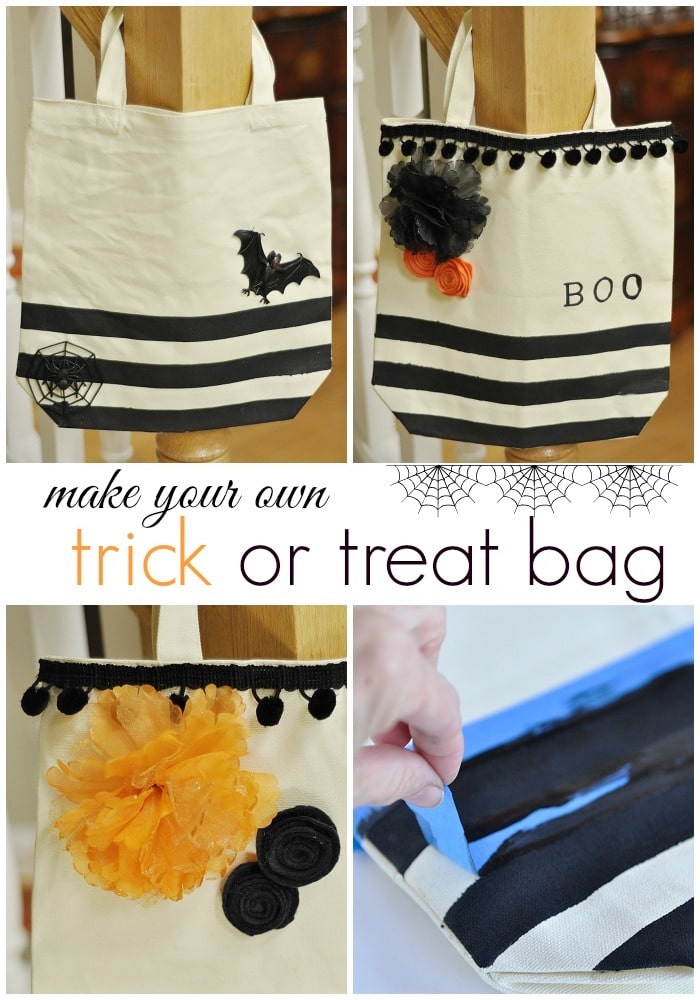 I am in Utah this weekend visiting the kids and seeing Cali's show – The Hundred Dresses at BYU.  We are lucky to have lots of family in the area so I always have somewhere to stay since staying in a college apartment isn't always the best choice!  This time I will get to see some of my favorite little people – 3 of my  nieces and nephews!  Often I like to take a little treat or gift along with me.
When I saw these cute trick or treat bags over at eighteen25, I knew what I would be taking this trip!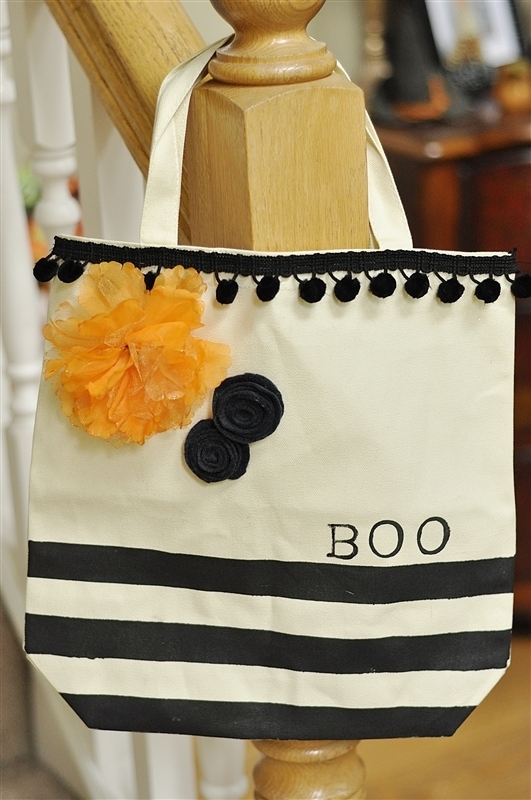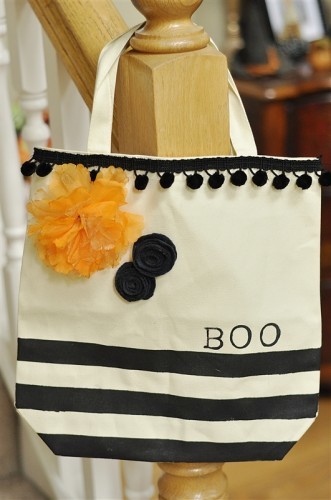 I changed the bags up a bit and instead of making the bag I bought some bags at Micheal's Craft store.
I also used blue painters tape to make my strips.  Using a ruler I put three rows of tape down, one inch apart. I used black paint and some painting medium to make the black strips.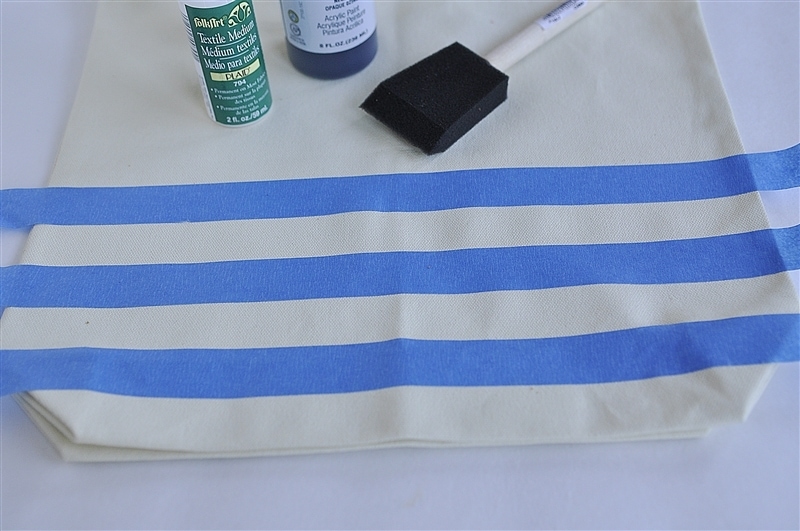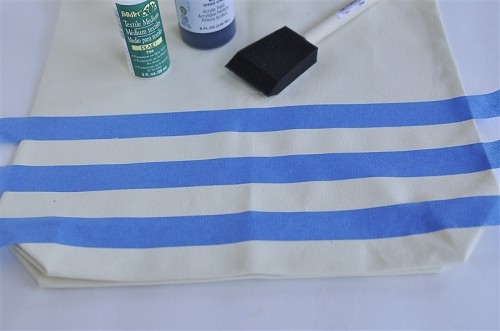 I used about 2 part paints to 1 part painting medium.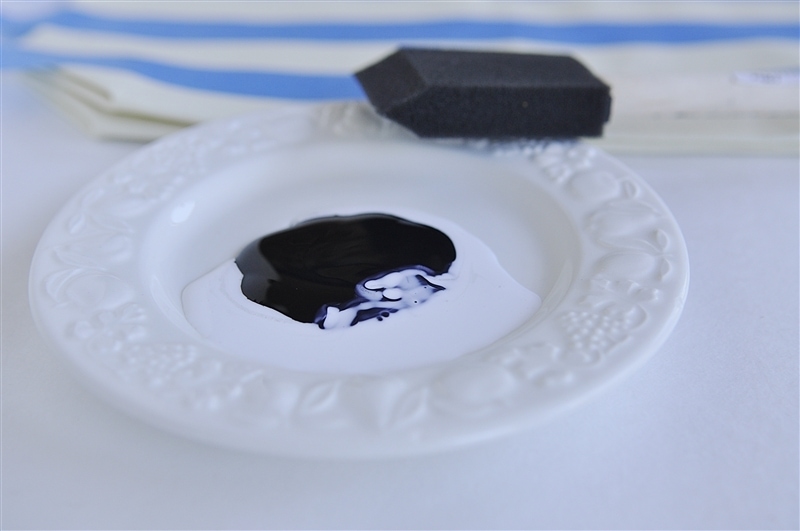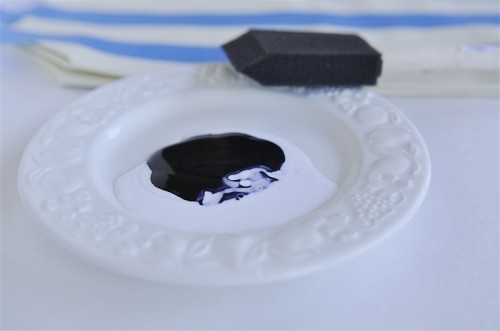 Be sure and put some paper inside the bag so your paint doesn't soak through.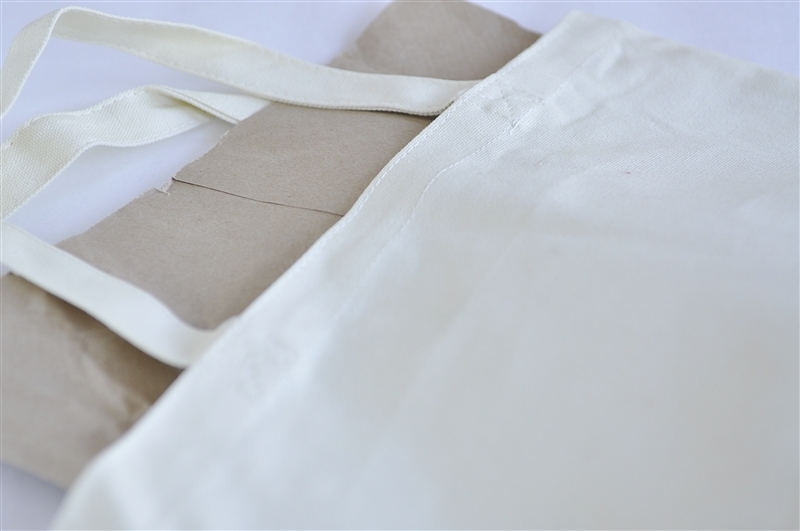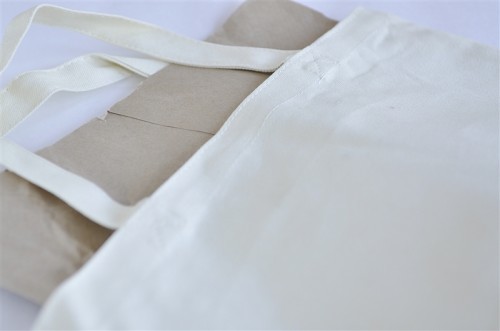 Be sure your paint edges are all the way down so paint doesn't sneak underneath!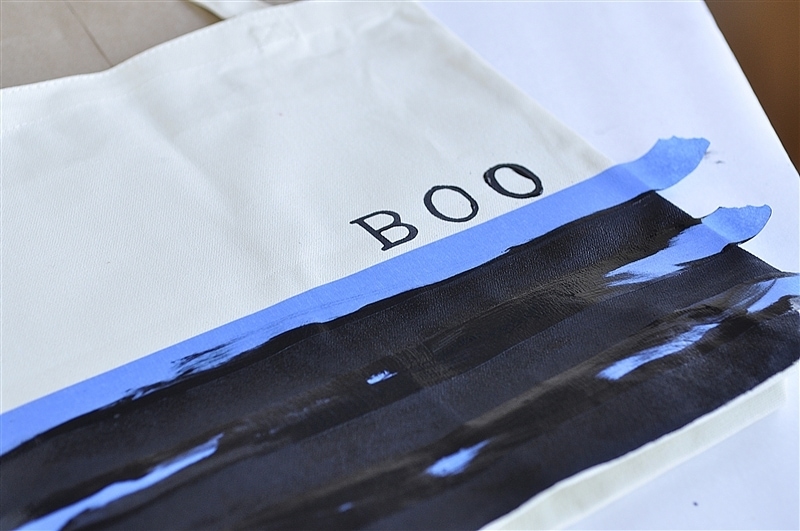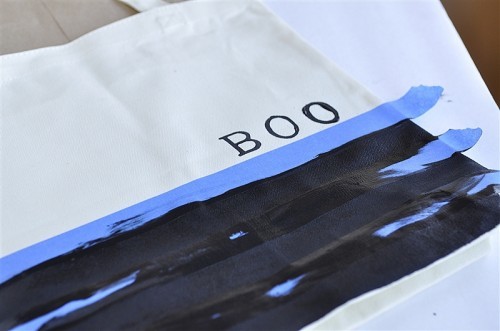 Allow the paint to try a while before removing the tape – about 5-7 minutes and then remove the tape.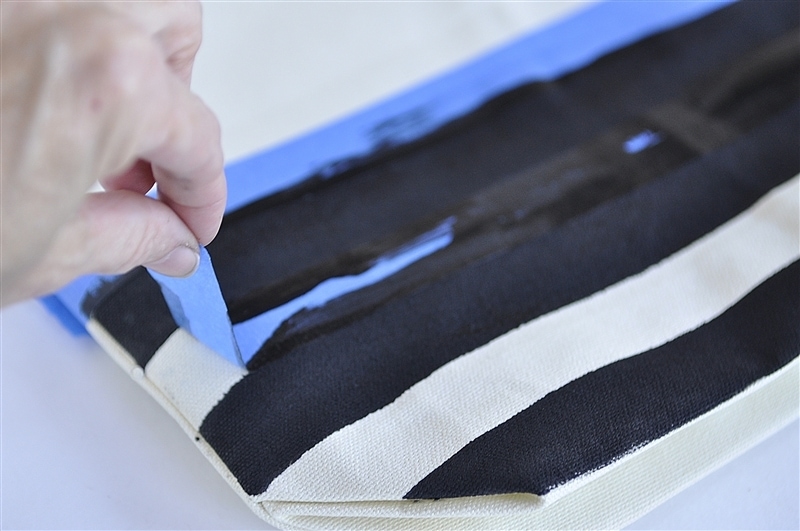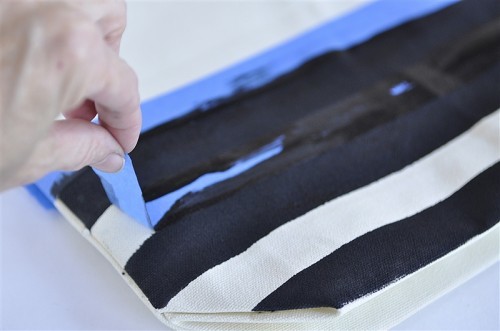 You don't want it totally dry but if it is too wet and you remove the tape you may end up with this a blob of paint!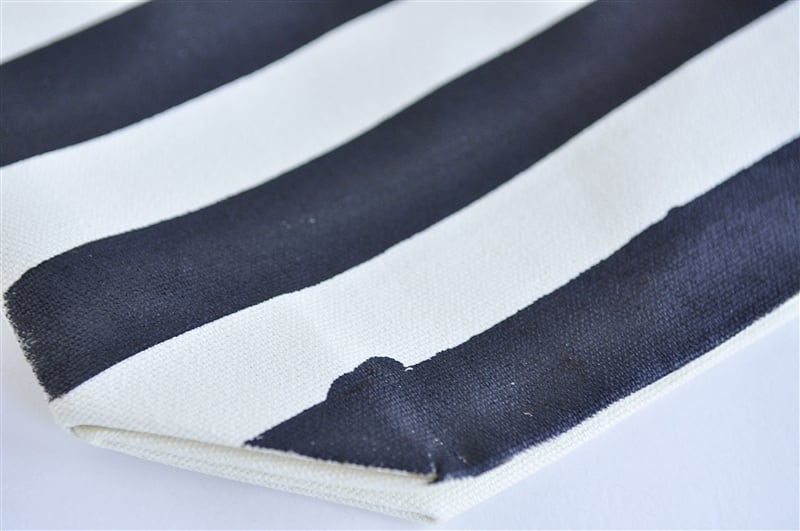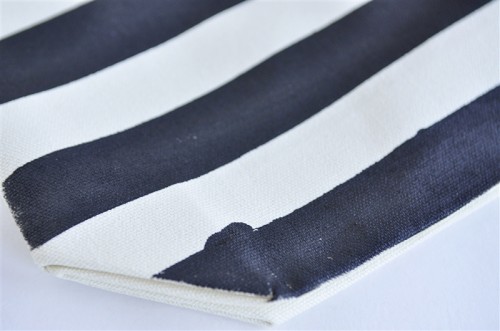 No worries I just covered it up with a spider web I got at the Dollar Store!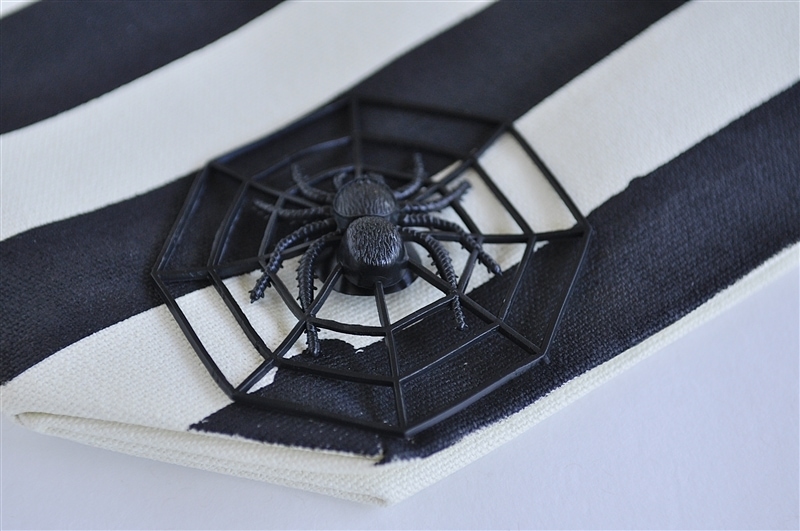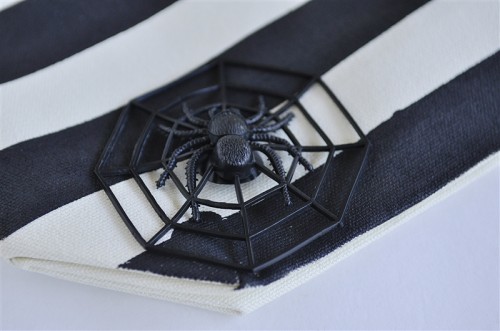 Two of the bags are for girls and one for a boy so I needed to change it up on the boy bag.   I thought a spider web and a bat were just the right touch.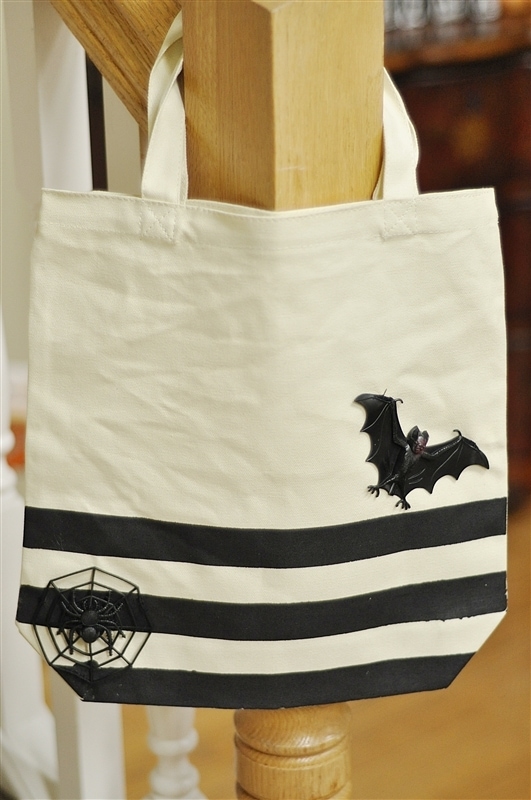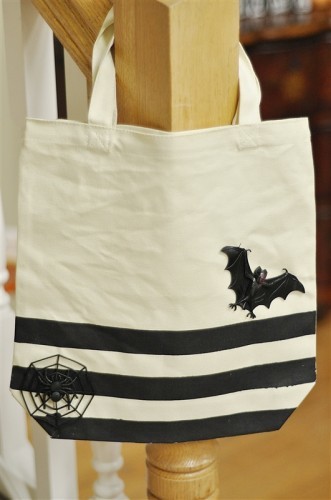 I just sewed right through the rubber onto the bag.
I got to girly up the other two.  I stamped them with the word Boo using my rubber stamps and then added a fun flower pin I found in the bins at Joanne's.  I also made some little rolled felt flowers to embellish it with.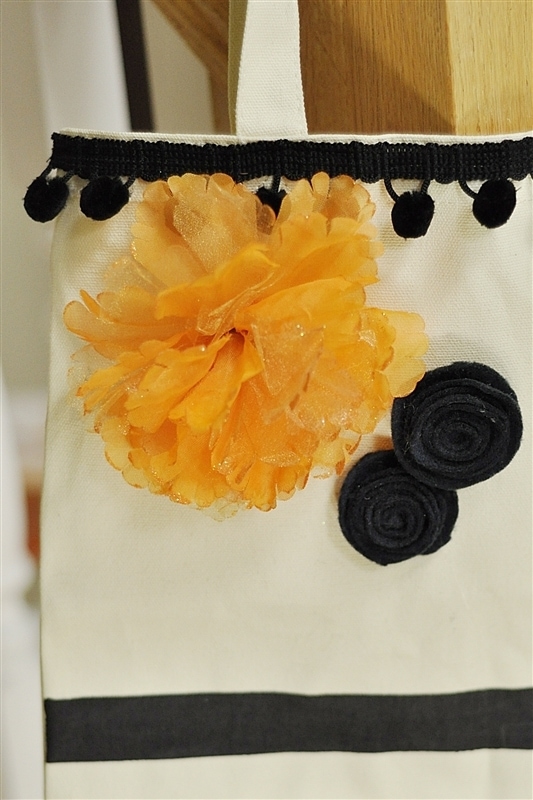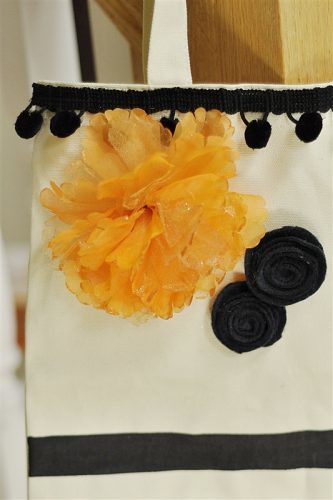 I just cut two circles out of felt.  One I cut straight and the other I cut with a wavy line.  The circles are about about 4-5 inches across.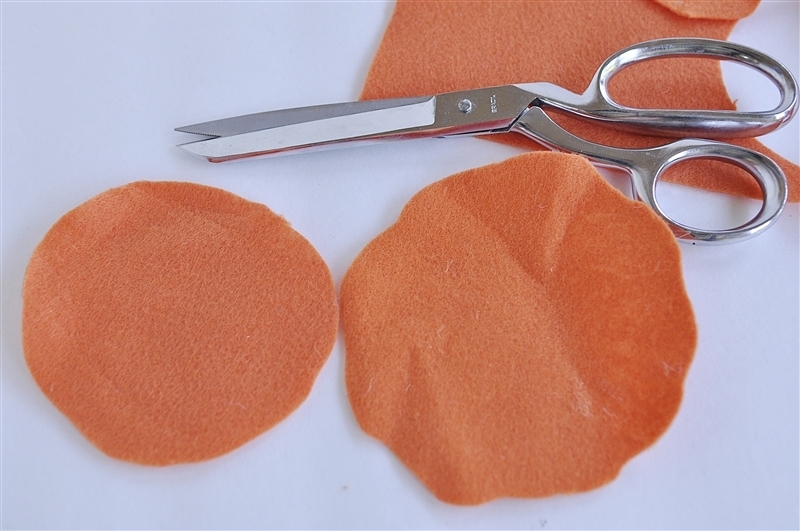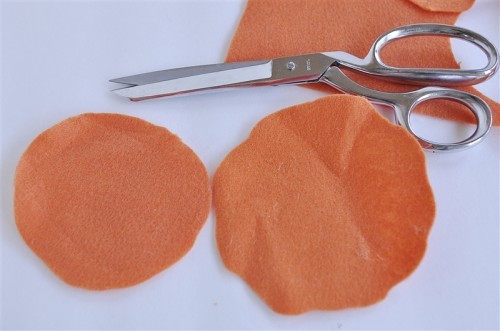 I then just starting cutting them in a spiral motion.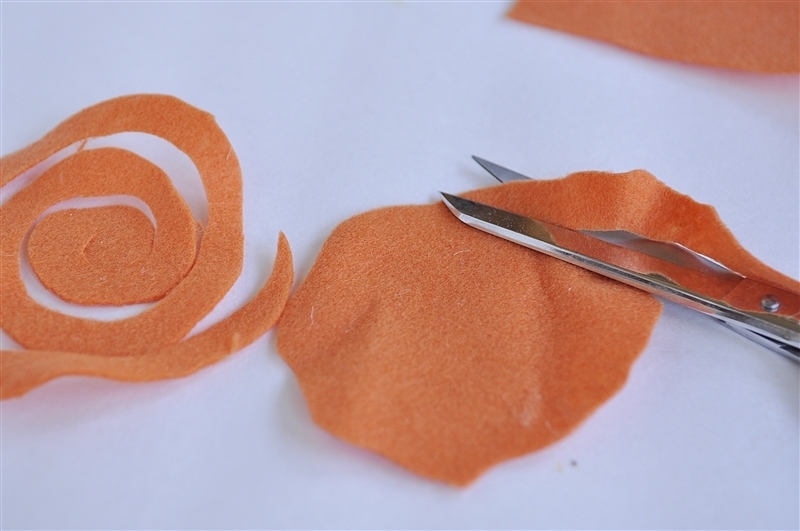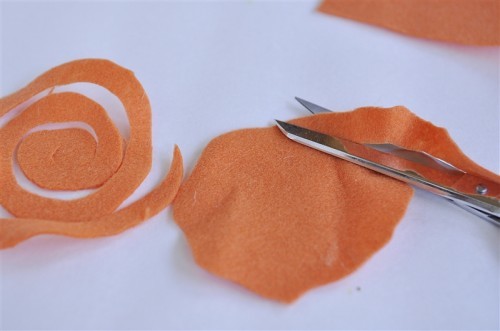 Just around and around.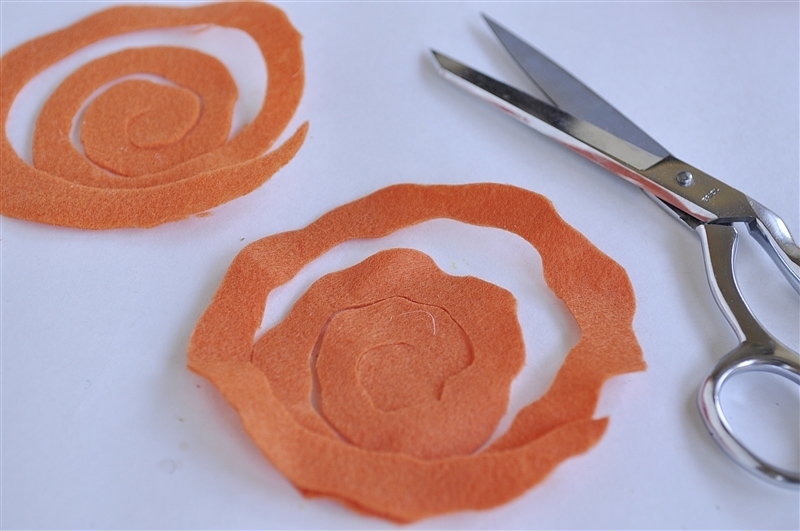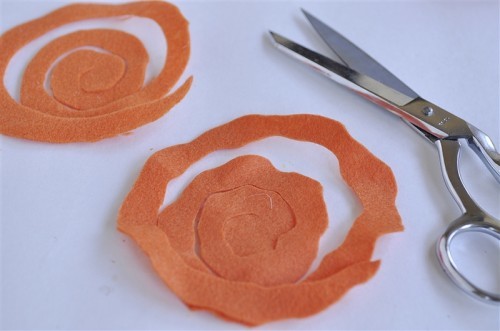 Then you start rolling up the long piece of felt you have created.  Start with the outside end.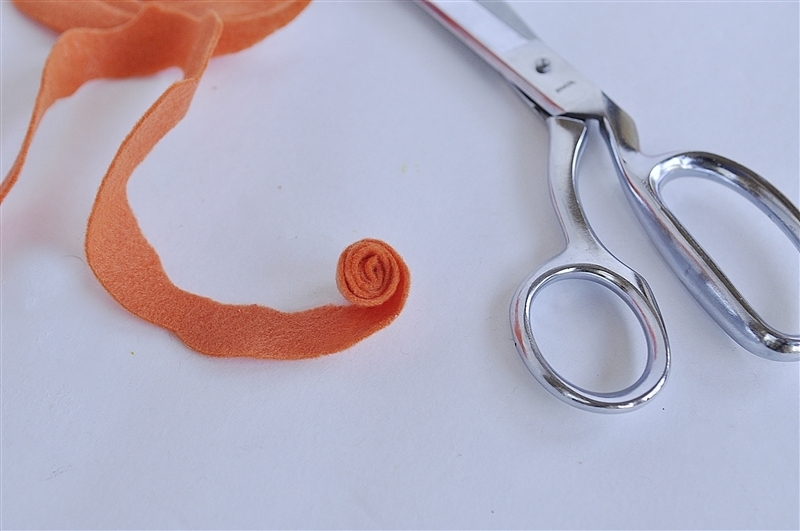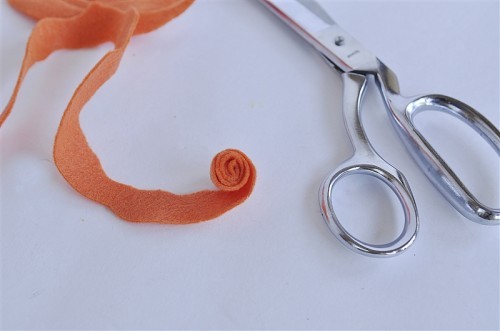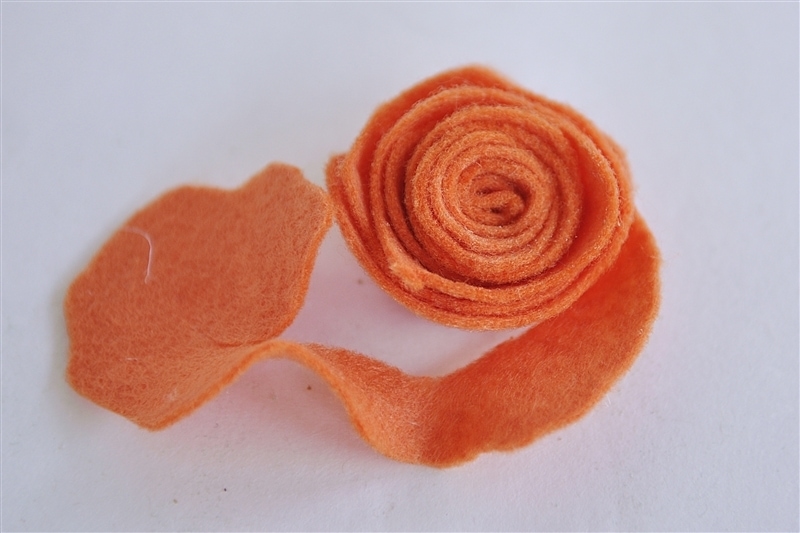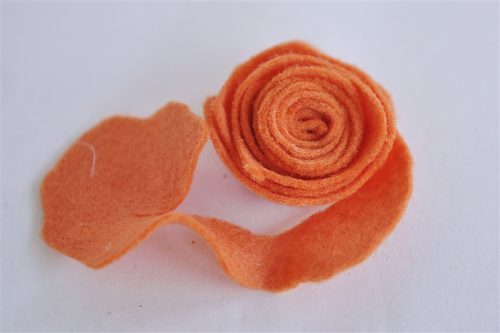 When you reach the end turn it upside down and add a bit of hot glue.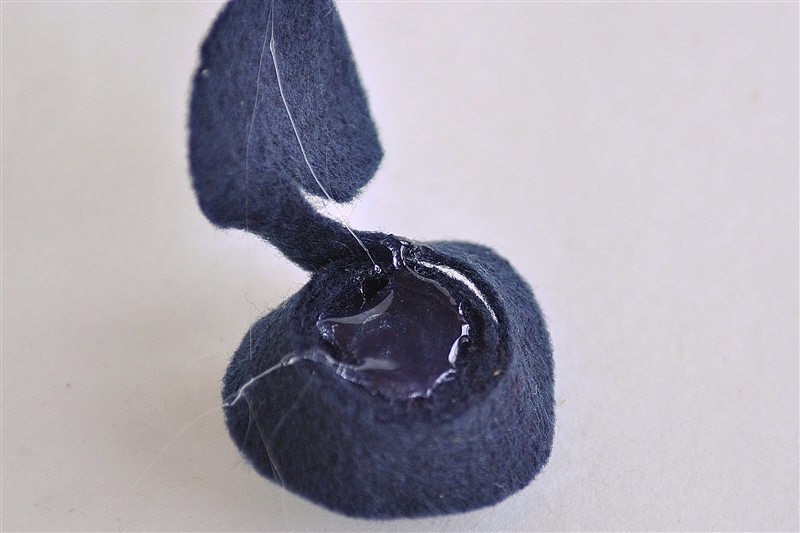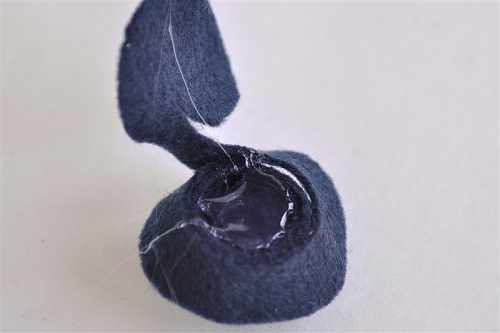 Then just lay the remaining felt on top of it – watch out you don't burn your fingers.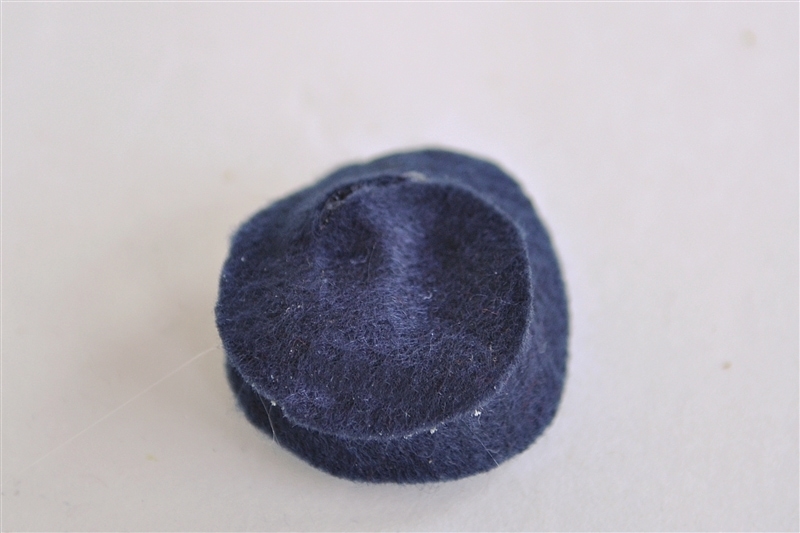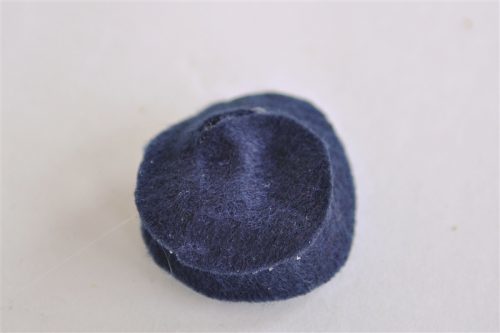 The flowers were hot glued right onto the bag.  For the girls I also added a row of black pom poms along the top of the bag.  I attached the pom poms with my sewing machine.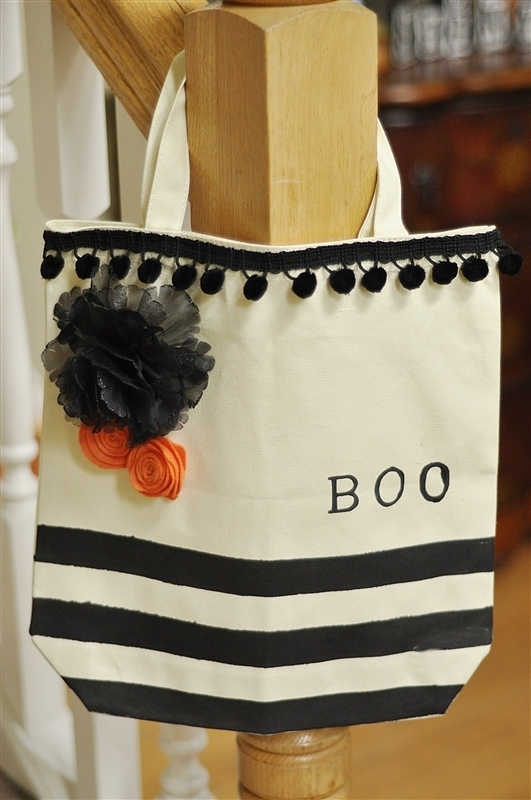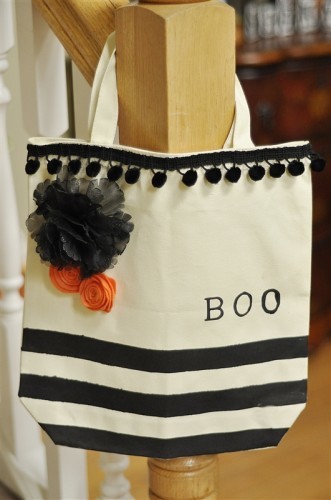 Who wouldn't want to go trick or treating with such a cute bag!  I think I need one too!!