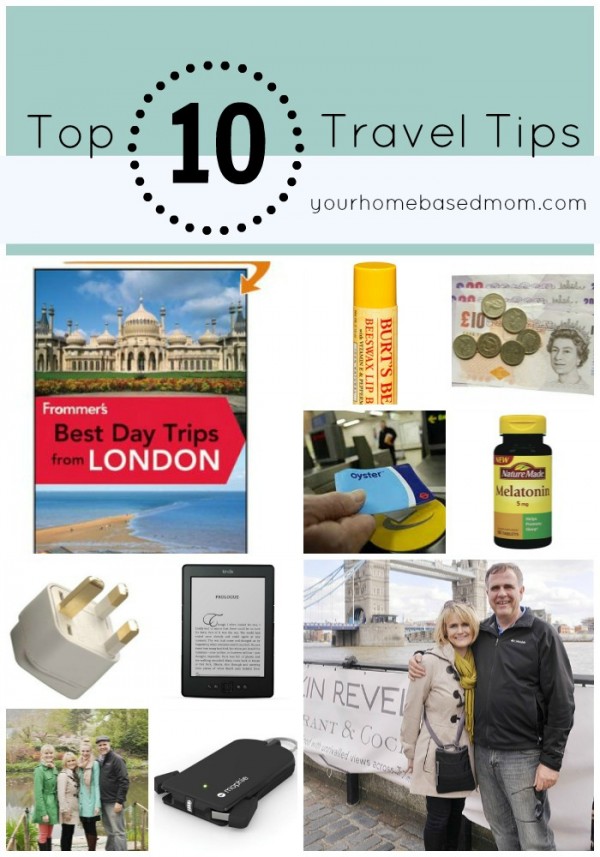 As you may  know I recently returned form two weeks in England and France.  I hope you are ready for a bit of travel photo overload in the next few weeks as I share our amazing adventures!  I promise I'll include some recipes in there too.  We are also hosting a wedding open house for a friend this weekend so there will be wedding photos too!!
This was my third trip to Europe so I don't have a ton of experience but I thought I'd share with you today some of my favorite travel tips and things I brought with me that were helpful.
Disclosure:  I purchased these products on my own and have not been compensated at all for a review. These are just items that I discovered on my own and wanted to share with all of you.
Travel Tips
1.  A Travel Guide
Planning a European trip can be somewhat of a full time job, especially if you have never been to that country before.  My best piece of advice is ask your friends for suggestions of what to see, where to go and where to stay.  That has worked well for me.  I got lots of great advice from many of you on Facebook!
Also a good travel guide is important.  There are lots out there but my personal preference is Rick Steves.  He also has a great website and forum where you can ask questions.  I had several questions about trains and if a particular itinerary was doable and I got great answers form his forum.  We also used several of his hotel recommendations and they were great.
I purchased both his London book and his Paris book.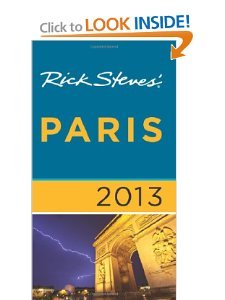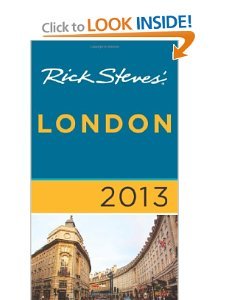 The other travel book I purchased was Frommer's Best Day Trips from London which I used a ton in planning our day trips.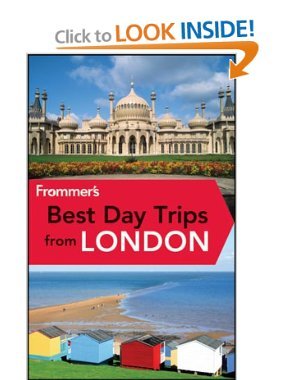 2.  A Good Trench Coat
If you are going to Europe in the Spring a good trench coat is essential.  England's weather is very similar to our weather here in Portland so I knew what to expect.  It was cool,mainly in the 50's and we had a little rain.  Overall, for this time of year the weather was great.  We did wear our coats every day except for two sunny days that we thoroughly enjoyed!  Make sure it is a coat you really like because you will be wearing it a lot.
I opted for a basic tan/khaki trench.  I prefer a coat without a belt because I am shortwaisted and then I also don't have to worry about losing it!   The other thing that was important for me was for the coat to have a hood.  So when we got that occasional rain shower I could just pop up my hood and not worry about an umbrella although we did take travel size umbrellas with us and used them a few times.
My girls went for a little more color.  Cali's green coat  is Tommy Hilfiger from Macy's and Tessa's bright jade coat came from Eddie Bauer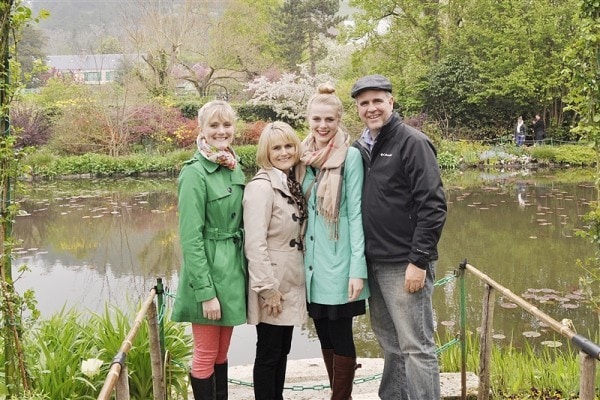 3.  Cross body purse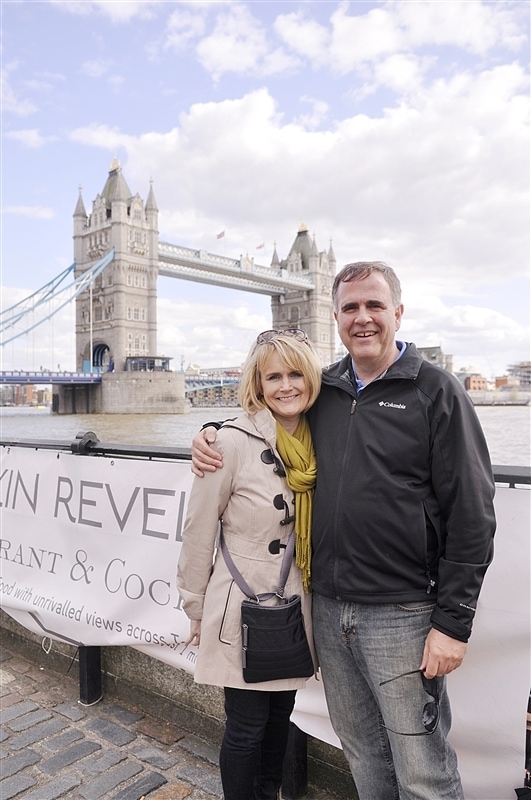 A small, good purse is another essential.  You want something you can wear across your body to keep your hands free and that stays close to your body.  I had one I had purchased previously from Baggallini.  When I went to get it the night before we left for our trip I couldn't find it anywhere!  So the next day at the airport I found another brand at a store at the airport.  I didn't love it because it kept scrunching up on me but it served it's purpose. I usually wore it in front of my body for security purposes.  Here is one similar to what I used.    All I carried in my purse was cash, credit card, phone, kleenex, a pen and paper and my 4th item which is….
4.  Chap Stick
Whenever I travel my lips end up dry and chapped.  I don't go anywhere without chapstick.  In fact I took 4 of them with me because I knew my girls would want some and we'd end up losing a tube or two!  One of my favorite brands is Burt's Bees Lip Balm.

5.  Adapters/Phones
Outlets are not the same in Europe as here in the US so you will need an adapter for each country you are going too. We are AAA members so I went to their travel store to purchase mine. This is a great set of adapters on Amazon and includes Germany, France and England.   Also, be sure to check if you need a two prong or a three prong.  Our phones were two prong but Tessa's Mac was a 3 prong.  I did not take a blow dryer with me because it takes up too much room in my suit case so I didn't need to worry about an adapter for that, just our phones and computer.  Every hotel we stayed at had a blow dryer.  Since Tessa was staying in London for 7 weeks we purchased a blow dryer when we got there for her.
If you forget to bring an adapter along we found that most of the hotels had one you could use, but not all did.  We also purchased a couple of more while we were there at the local grocery store in London.  -We found them for 1 pound (cheaper than the US) at Tesco a large grocery chain in London.
We did take our iPhones with us on the trip but we kept them on airplane mode.  Then we could then connect to wi-fi at restaurants and hotels and check email, facebook and Instagram.  Since Tessa is staying on in Europe we did have her phone switched over so if needed, in case of emergency, she could make a phone call.  Calls are expensive but she has that option.  We could not text with our phones in airplane mode though.  We only have a 4S though so we were more limited than if we had had a 5.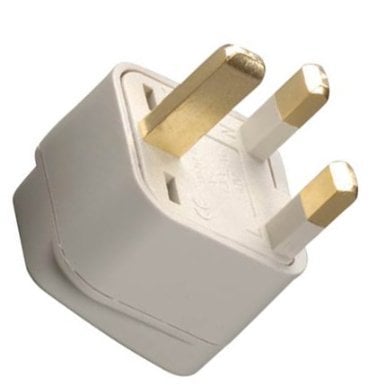 6.  Melatonin for Jet Lag
One of the biggest challenges with foreign travel can be jet lag – both going and coming.  We had an 8 hour time difference to deal with.  The best thing I have found to help my body clock regulate itself is the natural supplement Melatonin. It works great for me.  I take it about 30 minutes before I go to bed and it helps my body clock reset.  You don't have any residual grogginess, etc and it is not a pharmaceutical.
We left Portland Sunday morning and arrived in London early, 6:30 a.m. Monday morning.  I tried to sleep on the plane with a little success.  When we arrived in London we dropped our bags off at the hotel and set out to see the city.  We did not go to sleep or take a nap.  That seems to work best for us – just keep going.  We were more than ready for bed that night and slept through the night.   Coming home my body didn't adjust quite as quickly.  I ended up waking up in the middle of the night for the first few nights.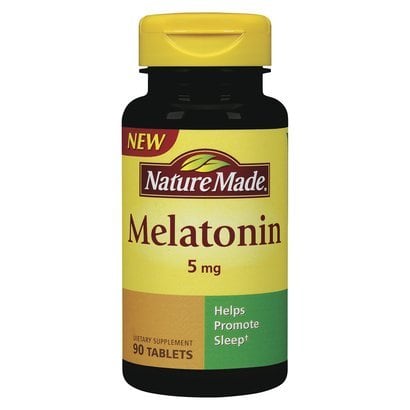 7.  Kindle
When traveling you are trying to cut down on weight and bulk as much as possible so bringing along extra books to read is hard.  Using a Kindle or some other type of electronic reading device is great.  I downloaded a couple of books onto mine and I was good to go.  You can also download your travel books onto it.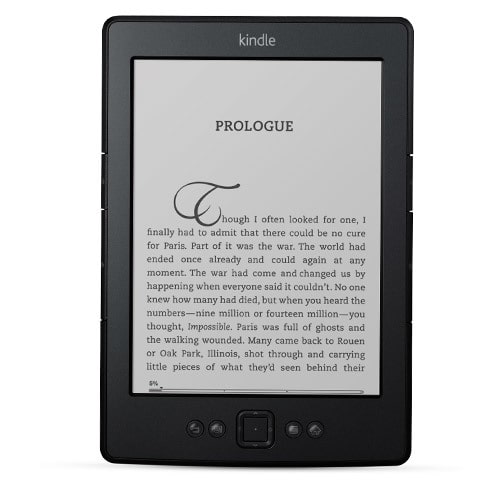 8.   Mophie Juice Pack Power Station
The only problem with the Kindle and other electronic devices is that they have to be charged and on a long overseas flight you can run out of juice!  I purchased a Mophie Juice Pack Power Station. 
It is small and lightweight and allows you to have twice the battery charge for your phone or reading device.    Fits easily into your purse or pocket.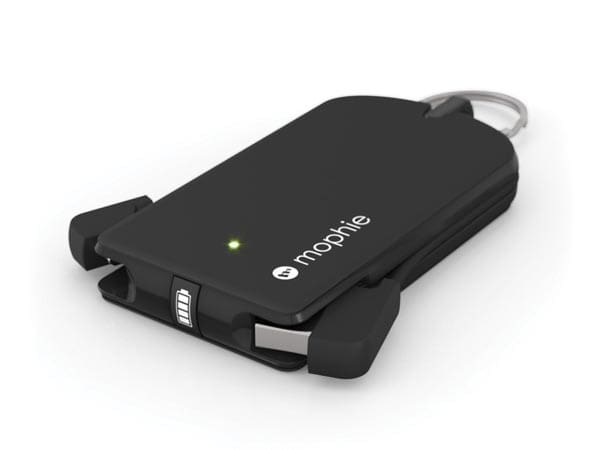 9.  A Metro Card
One of the many beauties of Europe is the metro/underground system.  In London it's called the Tube and in Paris the Metro.  It is an extensive subway system that can get you anywhere in the city.  Fortunately for us Cali had lived in London for a study abroad program a few years ago and had mastered the system so she got us quickly and easily anywhere we wanted to go in London.  It took us a few tries to figure out the one in Paris but before long we were masters of it too.
If you are going to spend any length of time in the city you will want to purchase a metro pass.  In London it is called an Oyster Card.  Instead of having to purchase a ticket everytime you get on the metro (which will probably be a lot) you buy an Oyster Card and put as much money as you want on it and then all you have to do is swipe it when you enter and exit the metro.  Keep it handy in a outside zipper pouch on your purse for easy access as you will use it a lot.
'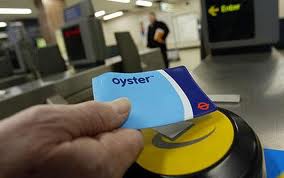 10.  Local currency
Before leaving for Europe Jim went to the bank and exchanged some money for pounds and Euros (England does not use Euros) so that we had some cash upon arrival.  One thing you will find in Europe is that you often have to pay to use the bathroom.  In London it was 30p so have some cash on hand.  There is usually a change machine just outside the bathroom if all you have is a pound or Euro.  Our bank would also buy back any leftover foreign currency we had for no charge.  (We didn't have much leftover!)
In addition to cash we also used a credit card.  When you use a credit card you are charged a few small fees by your bank but they do add up.  Sometimes you will be given the opportunity pay with your card in pound or dollars.  If you choose dollars you won't incur the fees.  Also be sure to alert your banks and credit cards that you will traveling abroad and using your cards so they don't close them down.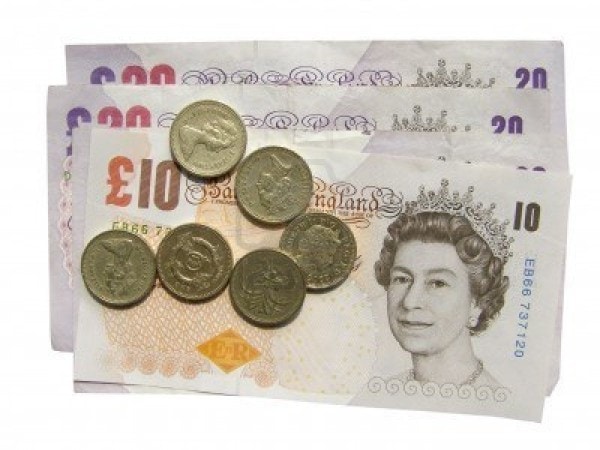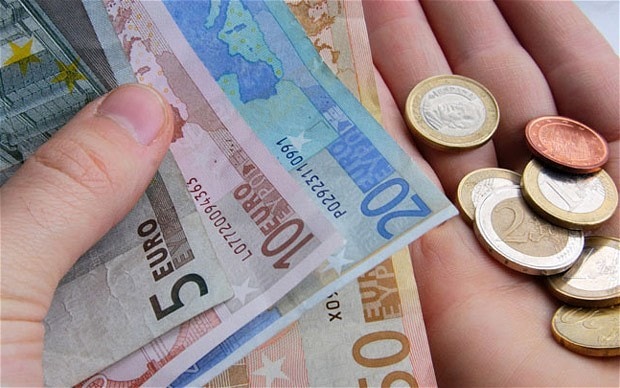 For more tips check out: