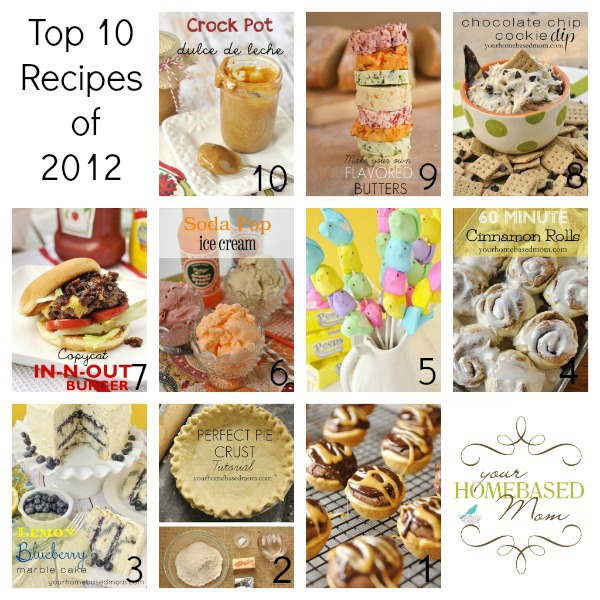 As we get ready to say goodbye to 2012 and hello to 2013 (can you believe it!) I thought it would be fun to take a look at my most popular blog posts of 2012.
They are my Top Recipes of 2012 according to Google Analytics, which means they got the most page views during the year.
So here they are from number ten to number one!  Which one was your favorite?
Top Recipes of 2012
Number Ten
Make your own delicious dulce de leche easily in the crockpot!
Number Nine
Jazz up your bread or meats with flavored butters.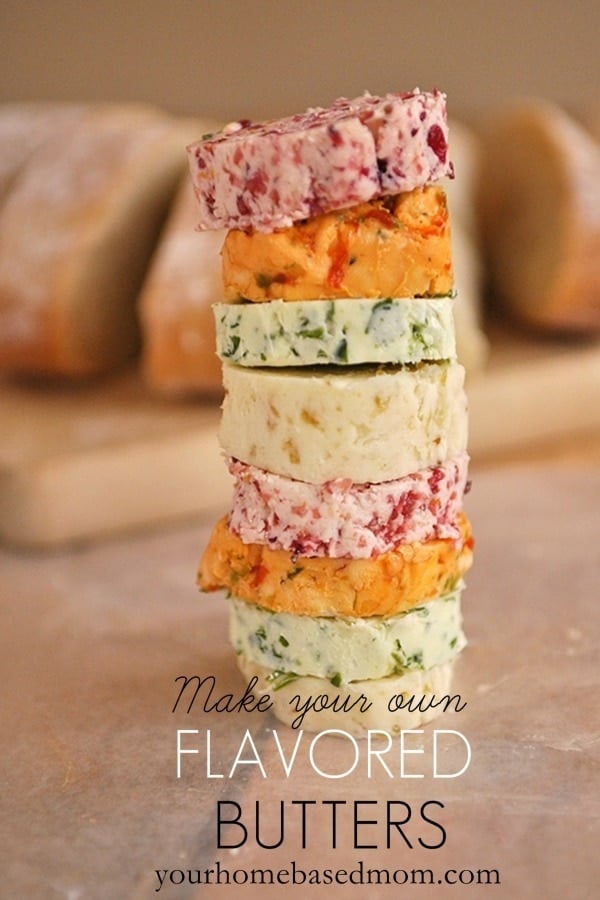 Number Eight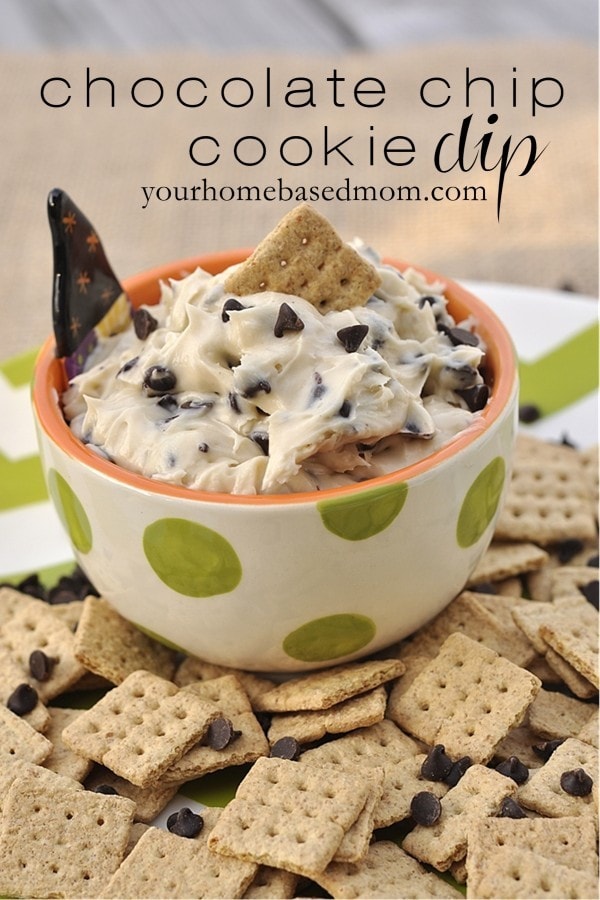 Number Seven
  In n Out Copycat Burger Recipe
  When you can't have the real thing…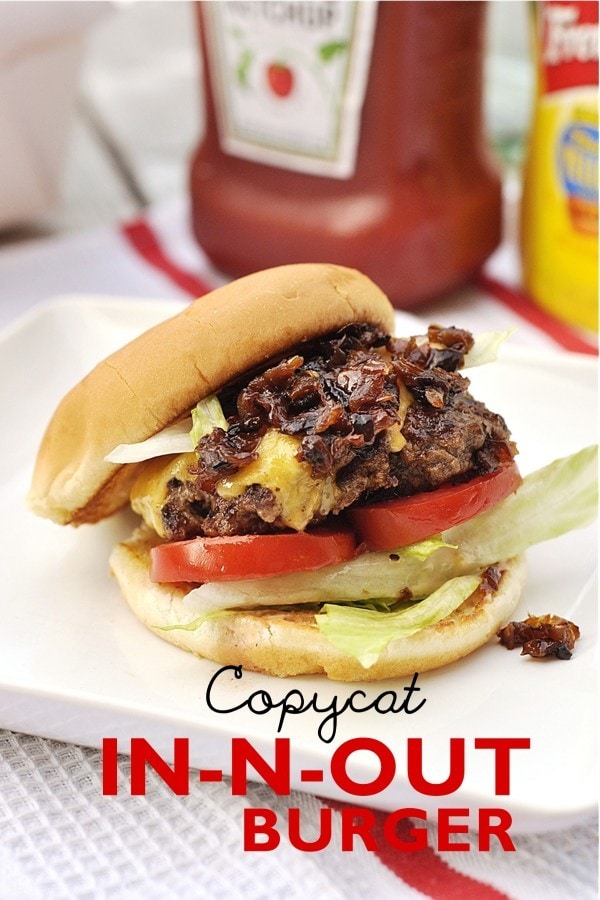 Number Six
Choose your favorite flavor of soda pop
Number Five
My Peep addiction continues with this fun treat!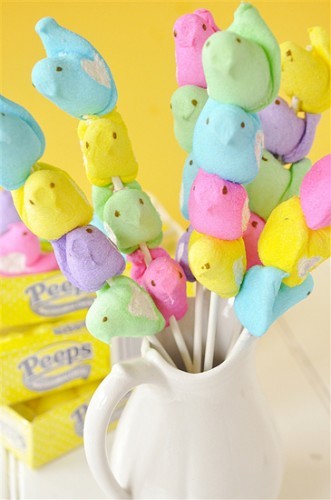 Number Four
  You really can have delicious homemade cinnamon rolls in 60 minutes!
 Number Three
  My friend Sherra sent me this recipe with the message "MUST. MAKE"
Number Two
 When you've got the right recipe pie crust is easier to make than you think!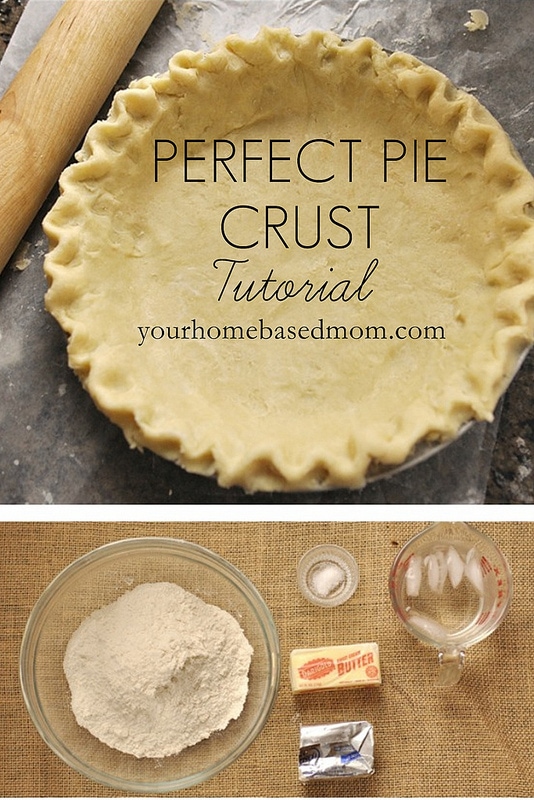 Number One
 Thanks to my friend Marjean who was a finalist in the Pillsbury Bake Off for sharing her winning recipe with us!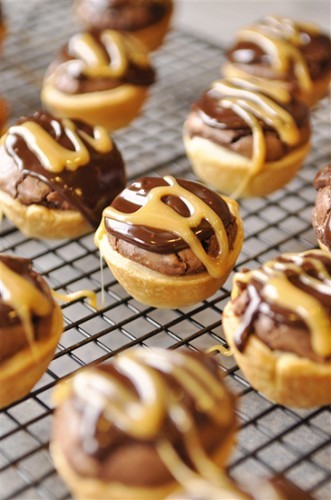 I'll be back later in the week to share with you my favorite posts of 2012!  Do you have a favorite post from the blog?
Enjoy!
Leigh Anne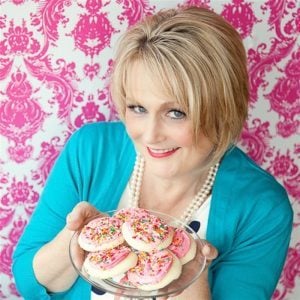 You can also visit me on Facebook, Pinterest, Twitter or Instagram.