I love throwing a party and I've learned lots of party planning tips to make it easier on you and more enjoyable for your guests. Sharing all my top party planning tips.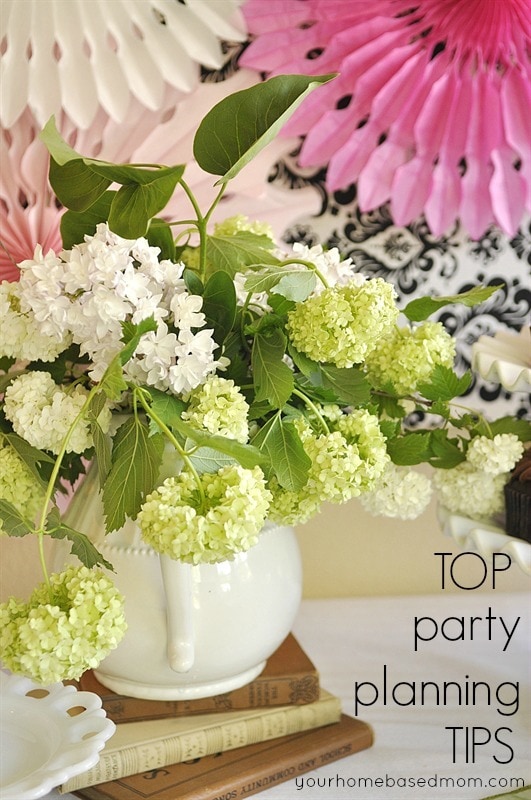 Last Tuesday I hosted a How to Plan a Party Party! It was so fun to have a group of you, my blog readers, in my home. I just wish I had room for all of you. We had a fun time together, learning, sharing and eating some yummy cupcakes.
Today I want to share with you some of the highlights of the class and some of my Top Party Planning Tips.  I am still working on putting together a virtual version of this class.  Hopefully more details to come soon!!
Top Party Planning Tips
1.  Choose a Theme
I love a good themed party. I find it much easier to work with a theme. You can find lots of fun themed party ideas on Pinterest or right here on the blog. Just click on the Party category. As you know I am planning a wedding party this summer. I decided to go with a themed event and my inspiration was this lollipop and I am developing a whole carnival theme around it!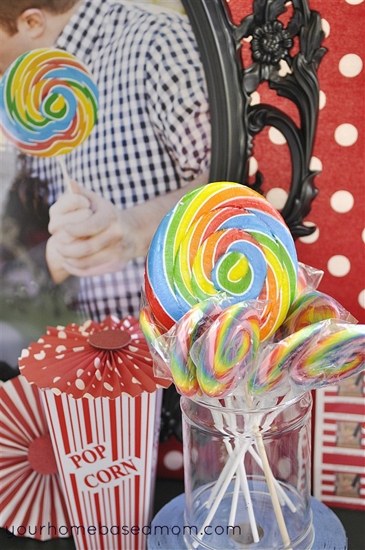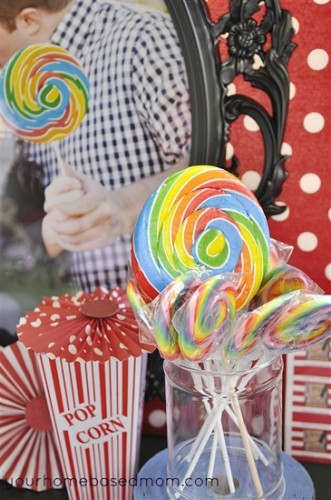 2. Carry Your Theme Throughout the Party.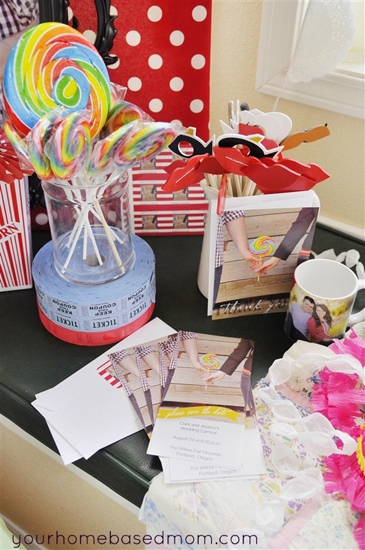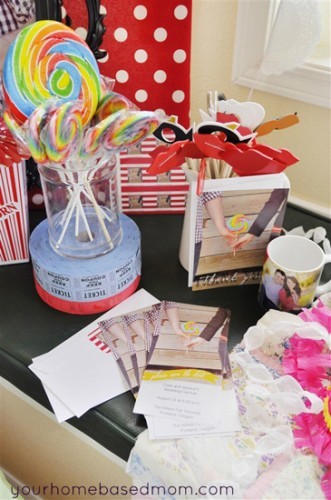 It is fun to use your theme not only in your decorations but also in your invitations, thank you notes etc. Thanks to Snapfish I was able to easily and quickly create some fun Save the Date cards as well as stickers to use on the envelopes thank you notes, a mug and a picture poster!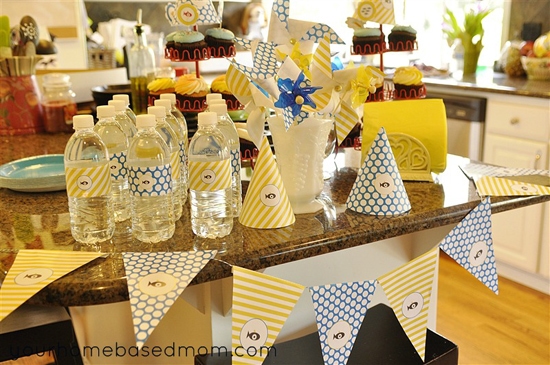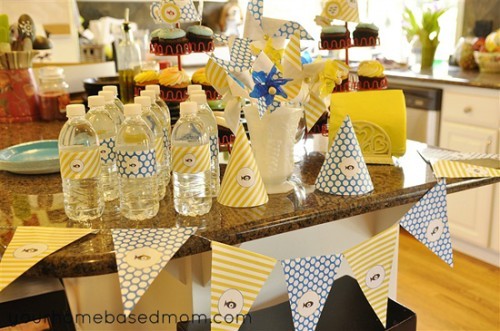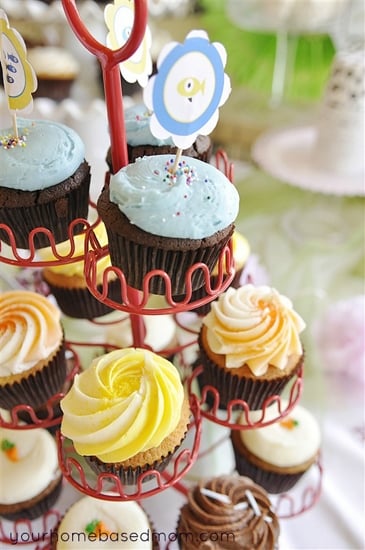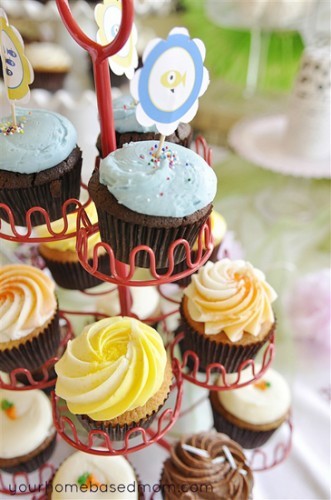 There are so many ways to carry your theme throughout the party.  Water bottle labels, pennant banners, table decor(pinwheels), cupcake toppers,  and party hats. 

3.  Lighting
I always like to incorporate lighting into my parties. One of my favorite things to use is old jars with tea lights in them. So easy but adds so much. I also find candles at the Dollar Store that work great too. Putting a candle in a pretty container can create magic at your party. Install a dimmer switch on your dining room light fixture for instant ambiance!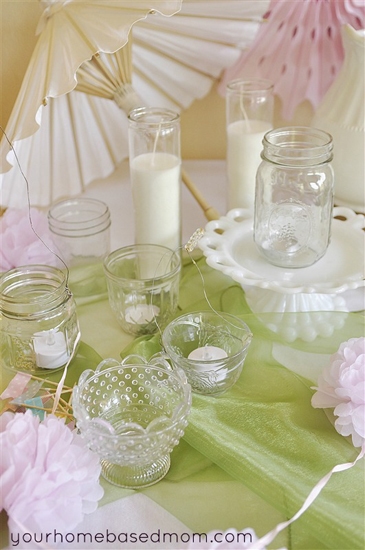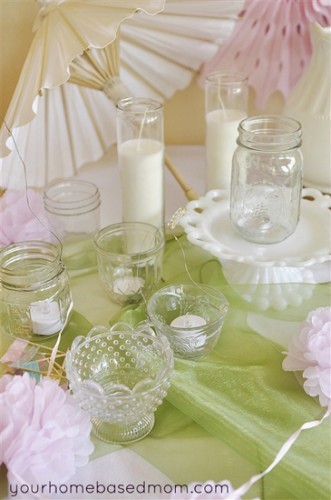 4. Let your food become part of your party/table decor.
Serving pretty food is a quick and easy way to add decor to your party.  I usually serve buffet style from a table or counter and the food becomes the decoration.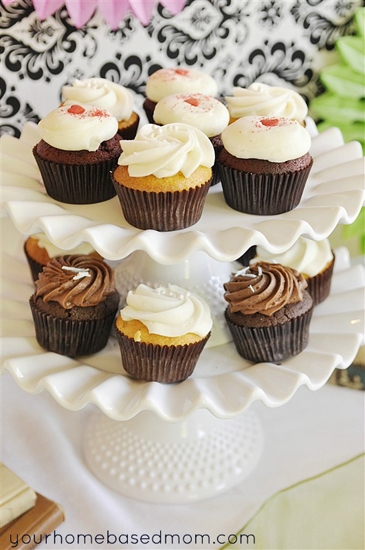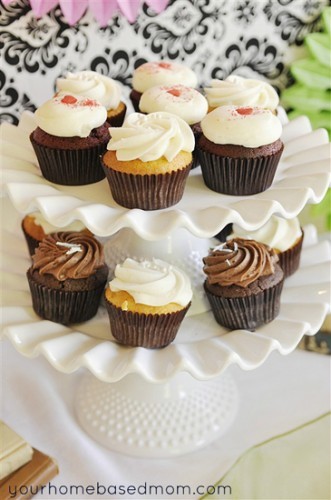 More Party Planning Tips
5. Label Your Food
Create signage for your food items. Not only does it add decoration to your table but I like to know what I'm eating and it saves me a lot of question answering – What's in this??? I have acquired quite a collection of table signage. I have picked them up at Goodwill, The Dollar Store and eBay.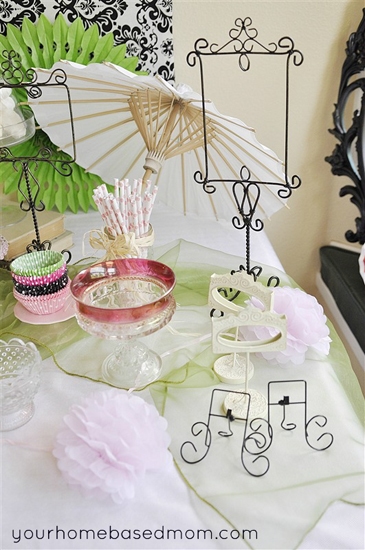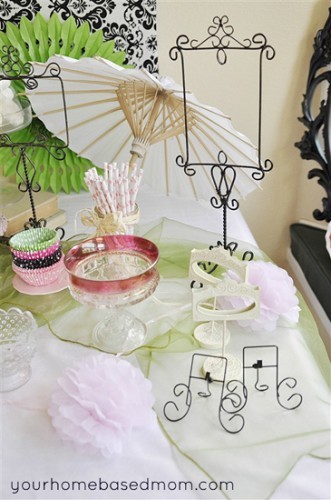 6.  Personalize it with Photos
When I am hosting a party for a new bride or mother to be or a birthday party, I love to include photos of the guest of honor.  You can either ask them for some photos or I like to grab my own camera and go do a little mini photo shoot with theme.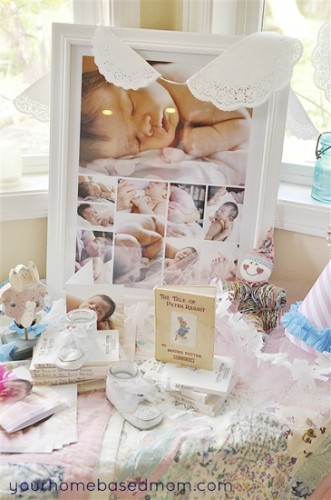 I have a box with a collection of baby nursery decor that I have saved. Every time I host a baby shower that box comes out and I have instant table decor.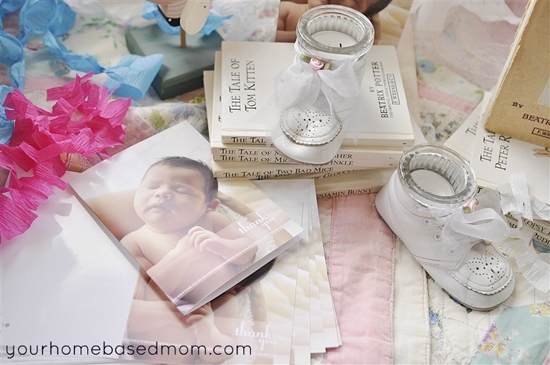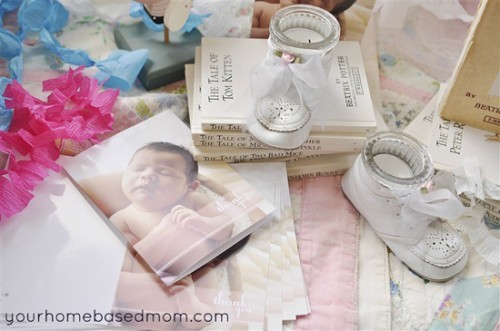 7.  Just add flowers
Flowers are an easy, easy way to spruce up any serving table or party.  They don't have to be anything fancy. Just grab a white glass pitcher or a canning jar to put my flowers in.  I cut these flowers out of my own back yard.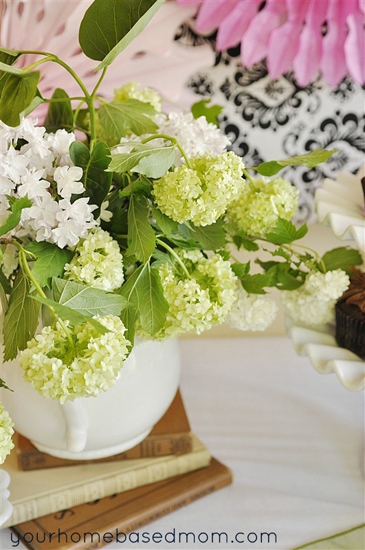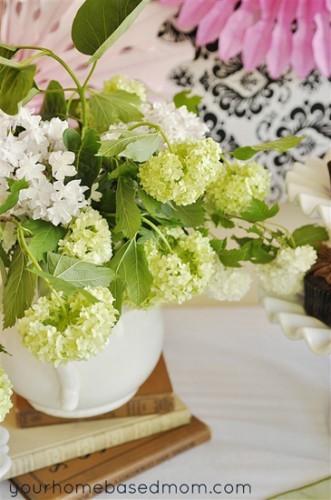 8.  Get your Guests involved
One of my favorite ways to do that is by having them make their own food.  My recent Grilled Cheese Party was a fun way to do that.  
Another fun way to get your guests involved is with a Photo Booth. We did this at Tessa's Sail Away Graduation Party and it was a huge hit. It kept the kids busy all night. The photo makes a fun momento of the party for all your guests too.
We had a fun little photo op at our party earlier this week too.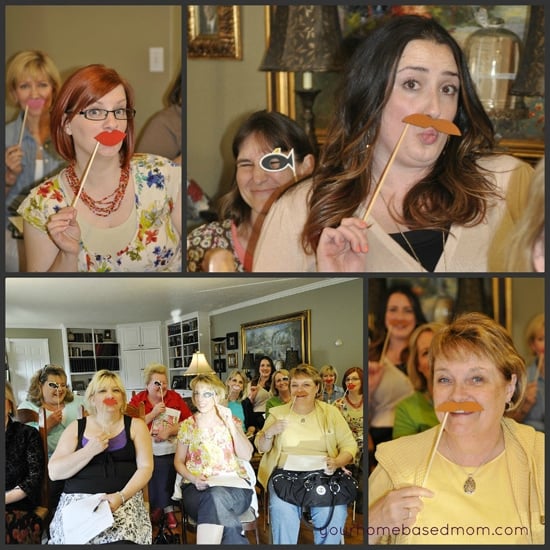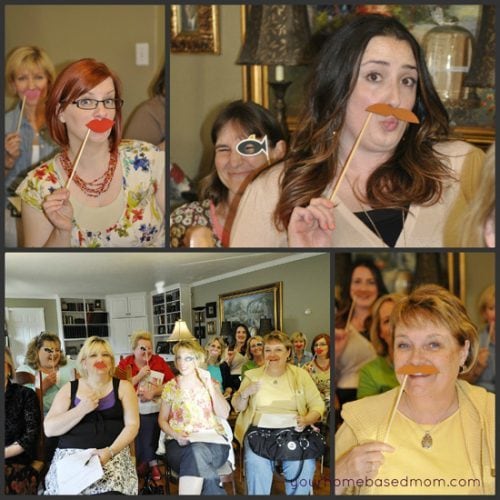 9. Set up the Night Before
One of the guests at my How to Plan a Party Party said this was the best tip of the whole evening. Whenever possible I always like to set up my serving table the night before. I put out all the decor and all the serving pieces I am going to need. All you have to do is add food and light the candles. It really helps cut down on that last minute panic you sometimes feel with a party and you are assured that your table will be pretty too!!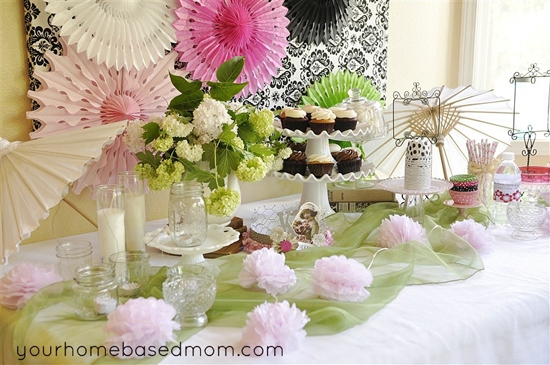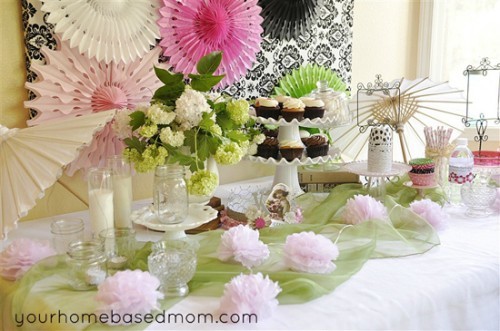 10. Have fun!
That includes you!  Allowing yourself enough time to plan and execute the party is important.  Be sure to enjoy the party too – get yourself out of the kitchen and visit with your guests. 
For all my other favorite kitchen products and tools visit my Amazon Store.
Did you know I wrote a cookbook?  Check out the Holiday Slow Cooker Cookbook for 100 delicious recipes.
Be sure and follow  me over on You Tube for weekly cooking demos