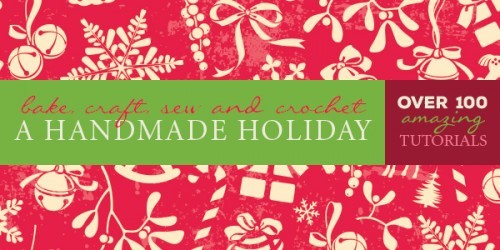 We are kicking off our Handmade Holiday}Bake Craft Sew series with Tiffany from Pics and Pastries.  Be sure to visit her blog to enter the Blendetec Giveaway and then check out what Mique and Cindy are sharing as part of the Craft and Sew!
Hey everyone! My name is Tiffany and I blog at picsandpastries.com. I love being in the kitchen preparing food for my family and friends. Leigh Anne's blog has been one of my favorite blogs for  a very, very long time and I was excited  when she asked if I wanted to participate in the BAKE, CRAFT, SEW and CROCHET event.
I love the idea of giving handmade gifts at the holidays. Every year I tell my husband that I wish we all made homemade gifts and exchanged those rather than "stuff" from the store. Don't get me wrong I always have a list for Santa, but I still love the idea of  handmade gifts.
I am sharing a homemade gift and it doesn't get much easier than this one. Toffee Blondies in a jar. These toffee blondies are delicious and the presentation is simple yet pretty.
All the dry ingredients are layered in a quart size jar. Write out the recipe on an index card or a pretty recipe card, wrap the card around the jar using string or bakers twine and you're good to go.
This particular food gift is great for the upcoming busy holiday season. The jars can be made ahead of time and the ingredients will keep for one month as long as it is stored in a cool, dry place.
I placed each ingredient in a bowl, one at a time and spooned the ingredients into the quart jar. This kept me from making a big mess and keeps the jars looking neat.
I love a handwritten recipe and always write who the recipe is from and the date it was given to me. A hand written recipe is a gift in and of itself, but add the ingredients for these toffee blondies in a jar for me to make and I am one happy girl.
Seriously, I would love a gift of toffee blondies in a jar!
I hope you enjoyed this food gift idea and would love for you to follow me on social media so you won't miss all the other delicious recipes I share. I'm on Facebook,  Pinterest, Instagram, Twitter  and Google+
Be sure to come on over to Pics and Pastries to enter the giveaway for a Blendtec Blender!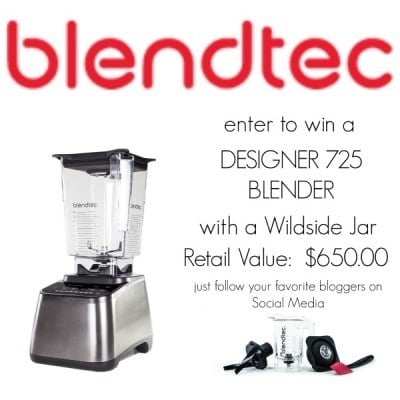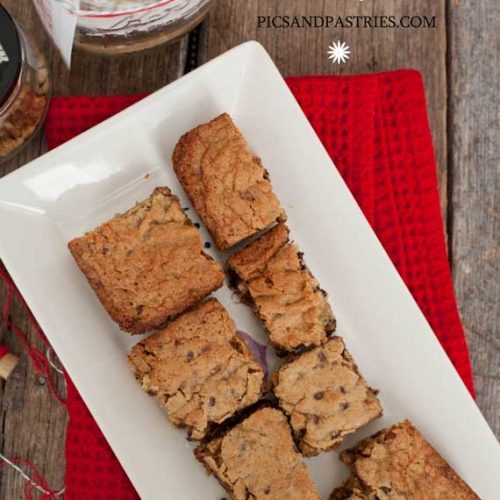 Print
Toffee Blondies in a Jar
Ingredients
1

cup

packed brown sugar

1/2

cup

miniature semisweet chocolate pieces

1

cup

all purpose flour

1

teaspoon

baking powder

1/4

teaspoon

salt

3/4

cup

coarsely chopped pecans or walnuts

1/2

cup

toffee pieces (I used the chocolate toffee pieces
Instructions
Directions:
In a quart jar, layer brown sugar, chocolate pieces, flour, baking powder, salt, nuts and toffee pieces. Fasten lid.

Include instruction for making bars
To make toffee blondies:
Preheat oven to 350 degrees.

Grease an 8x8x2 inch baking pan.

In a bowl combine, 1/4 cup butter, 2 lightly beaten eggs and 1 teaspoon vanilla.

Stir in contents of the jar.

Spread batter into the prepared pan and bake for 25-30 minutes or until the edges are golden brown,

Remove from oven and allow to cool in pan on a wired rack.
Here are a  few more recipes you will find on my blog.
Get my Weekly Menu Plan for FREE!
Receive my FREE "What's for Dinner?" Meal Planning Course, a copy of my FREE ebook that includes my most popular recipes and my FREE weekly Meal Plan.