I didn't have a post planned for today but after my trip to Goodwill yesterday I just had to share.  Don't you just love sharing a fun find or a good deal with someone.
Thanks for letting me share.
I picked up a few more frames for a project I have in mind for one of my walls.  It also involves spray paint.  I was excited to find a small square mirror (they are hard to find at Goodwill!) for another project I have in mind that also involves spray paint!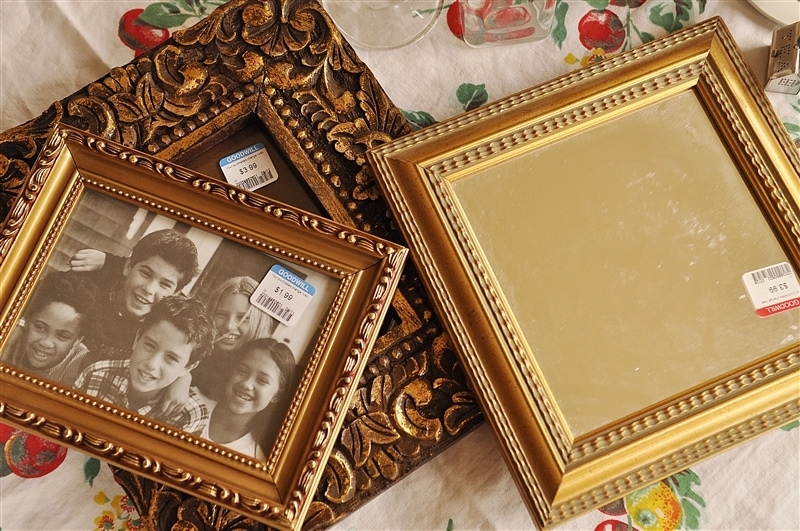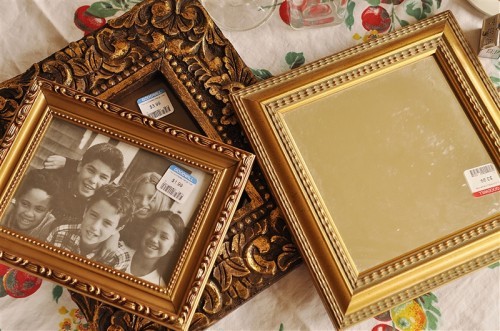 Then I found this interesting item….  wasn't really sure what it was but fortunately for me the man standing next to me did know.  It's a wind chime!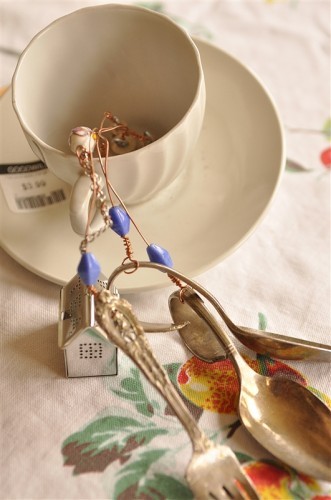 I didn't want a wind chime but I did want the fun fork and spoon that were attached to it!!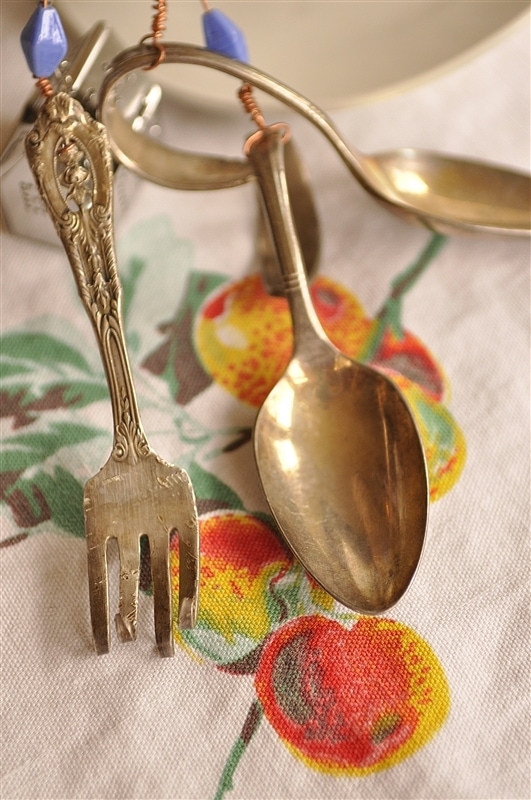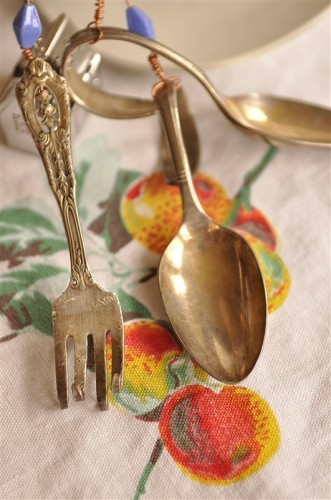 You may be wondering, like my husband was, what I am going to do with them?  Not sure yet but I know I'll find something!
I picked up a few more pieces for a class I am teaching at church in November.  The class is all about jars!  If you live in Portland and would like to come let me know – you're welcome!!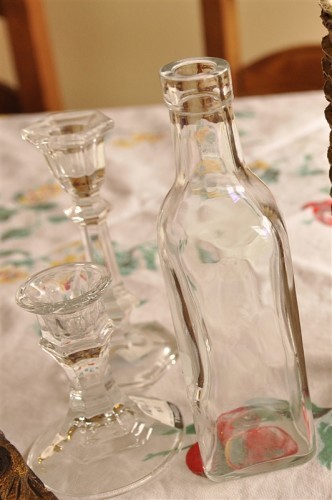 And then my treasure of the day.  I found this little original water color of County Waterford in Ireland – a place I have visited.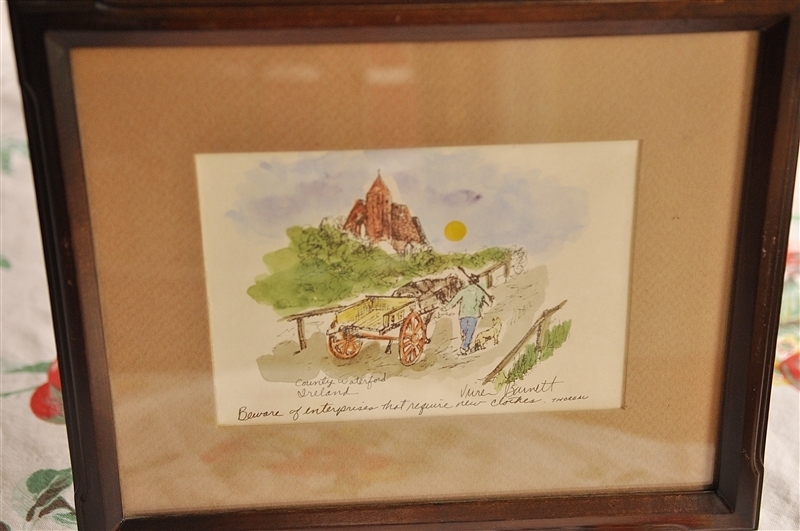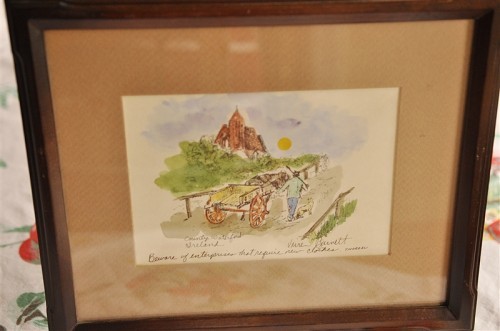 But the thing I loved most about it was what someone had written along the bottom….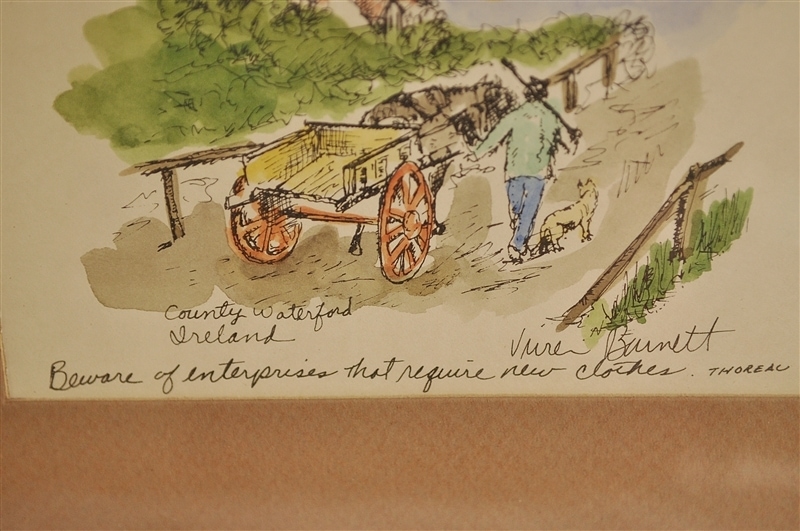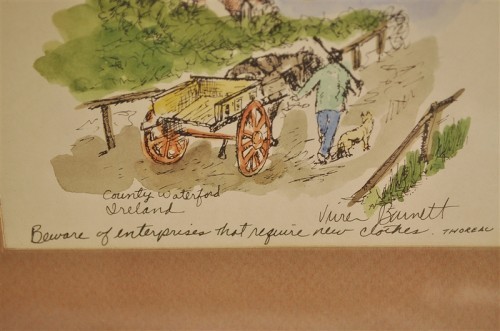 How funny is that.  I had to have it just for that.  I wasn't crazy about the frame job though – boring.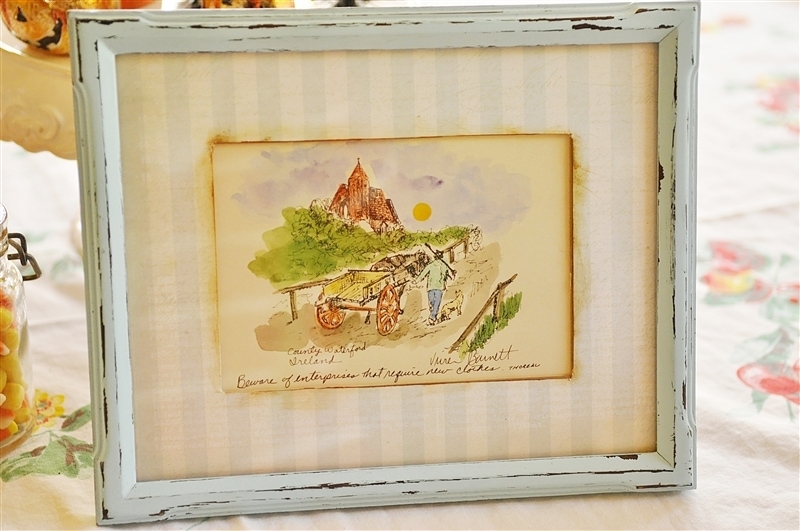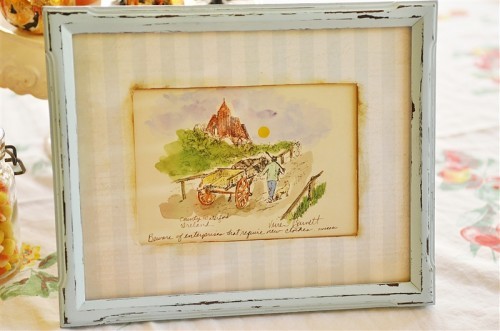 So a little paper and spray paint later and it was much prettier!  I'm thinking it will look quite lovely on one of the shelves in my craft room.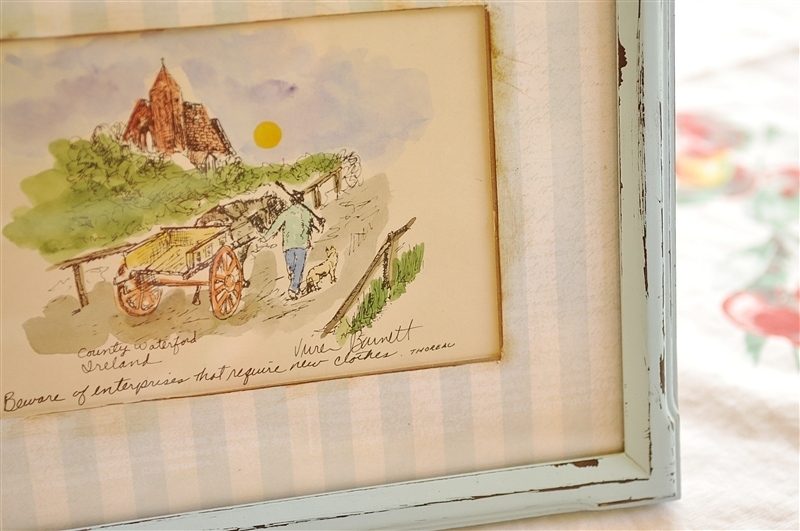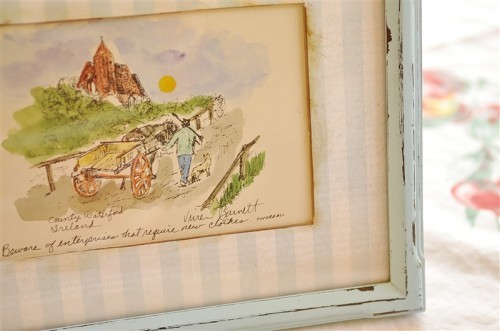 Have you found a great Goodwill or thrift store find lately!?