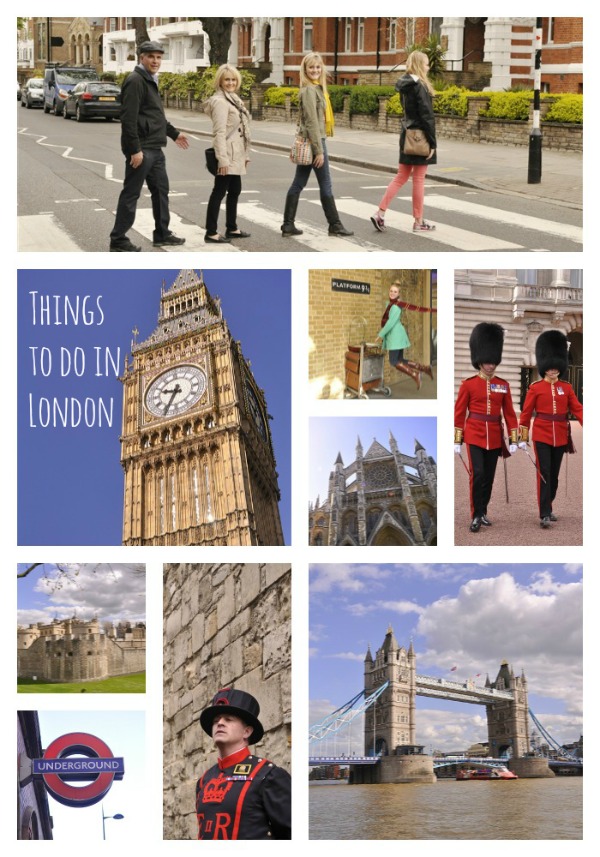 Note:  This is a long post and full of photos (but they are pretty photos!)
Our first stop on our recent European adventures was London. The main reason for our trip was that our youngest daughter was heading to London to do a study abroad program with BYU. I decided I couldn't possibly send my baby across the ocean unaccompanied so I needed to go with her. Since Cali was graduating from college she needed to go to and she had also lived in London so she could get us everywhere we needed to go easily. And then Jim decided since he had never been to London, he needed to go too! So we all went.
Over the next week or so I will share with you some of our exciting adventures. If you would like a detailed itinerary of where we went, hotels we stayed in etc. I have put one together and you can email me for a copy at [email protected] Our stops included London, Paris, Giverney, Hampton Court, Canterbury, Dover, Bath and Salisbury.
We arrived in London at 6:30 a.m. on a Monday morning. My best piece of advice in dealing with jet lag is when you arrive in a foreign country just go with whatever time it is. We dropped our luggage off at the hotel and hit the ground running (literally!) We didn't stop until it was bed time in London. It is amazing how far adrenaline can take you. Our bodies were ready for bed and we slept good and no jet lag!
Today I am excited to share with you the things we saw while in London. We spent two days in London, they weren't consecutive days but I will share both today. Cali and I had been to London before but Jim and Tessa had not so we had to hit some of the "must sees" with them even though we had seen them before.
We stayed near Paddington Station on Sussex Gardens so we had easy access to the underground and the train system. After dropping off our baggage we jumped on the underground and headed for the Westminster stop. It is a pretty amazing experience when you step out of the underground. It is one of those WOW moments when you are greeted by this handsome guy – Big Ben.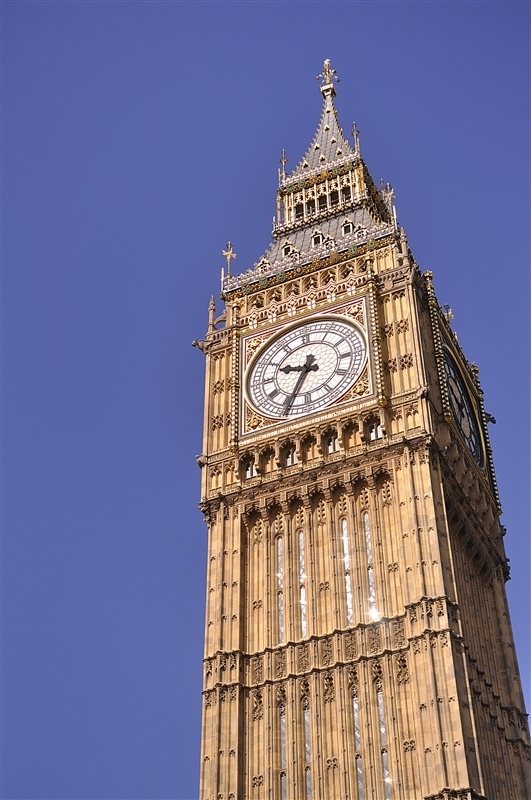 After a few photos, of course, including a jumping photo, we headed over for the changing of the guard at Buckingham Palace.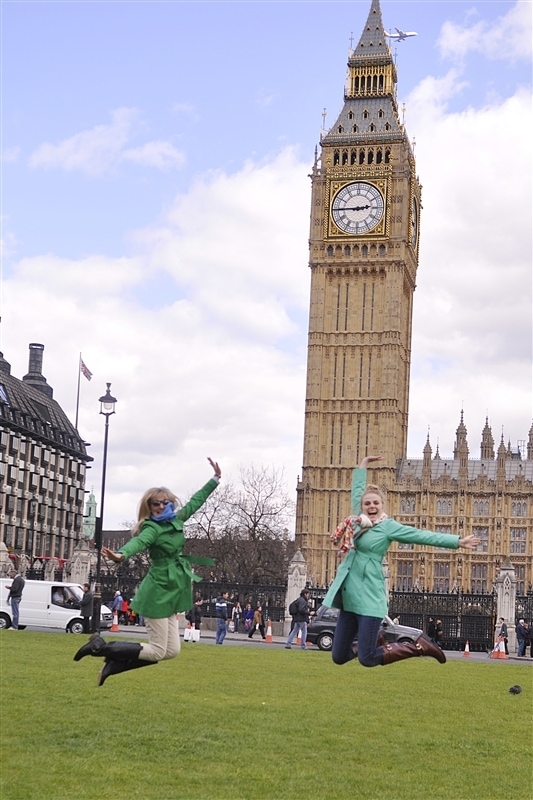 To get an up close, next to the fence spot you  must arrive an hour before hand.  Changing of the guard begins at 11:00 a.m. and the entire process takes about an hour.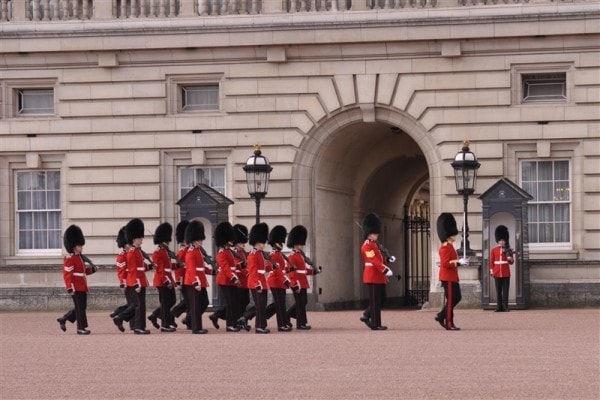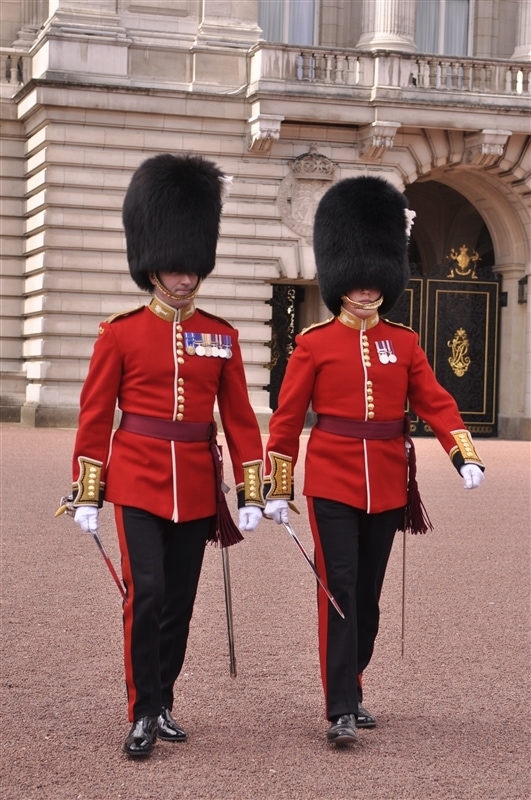 The Queen was in the day we were there!  (the flag was flying)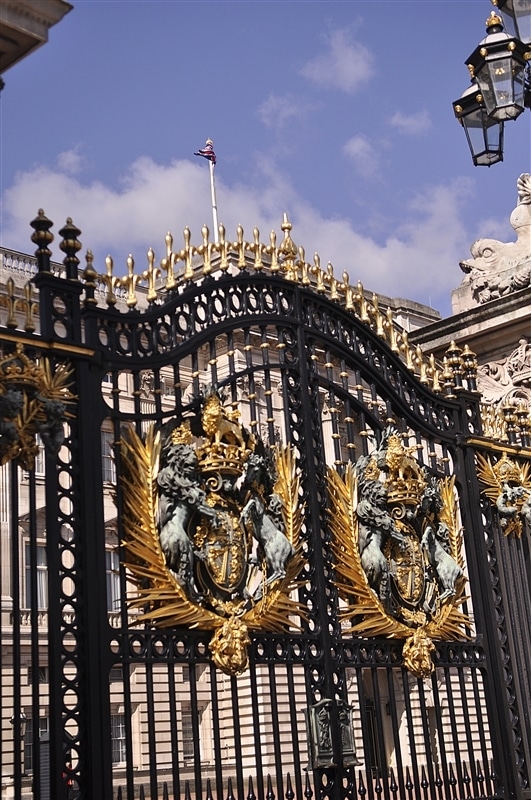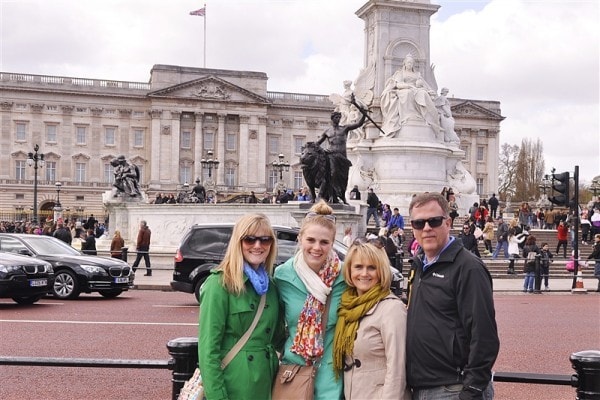 From there we walked through St. James Park and headed back over to Westminster Abbey.  It is truly breathtaking.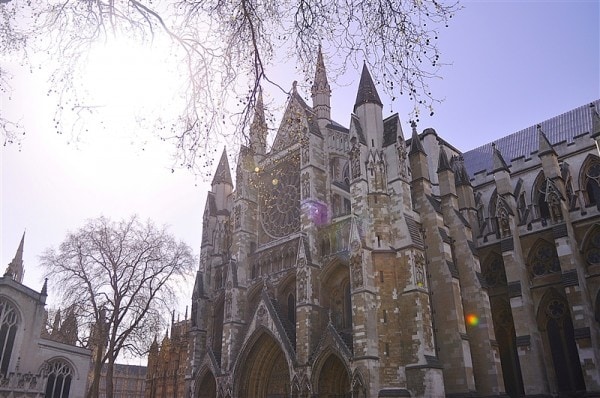 You aren't allowed to take photos inside but we took lots outside.  Be sure and check out Poet's Corner in the abbey.  This is of course where Prince William and Princess Kate were married and the funeral of Princess Diana was held.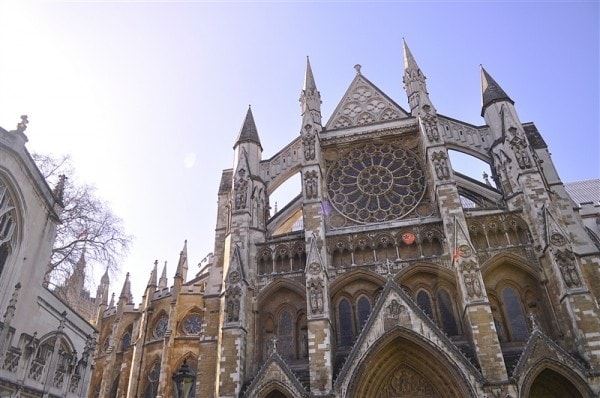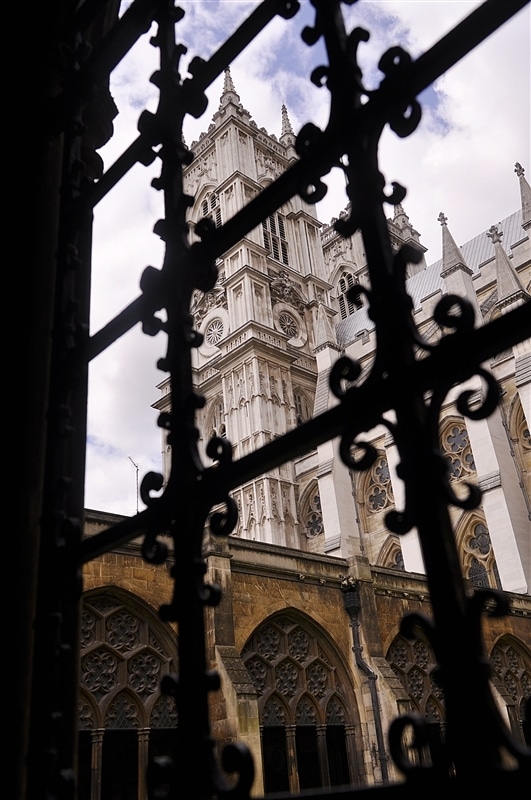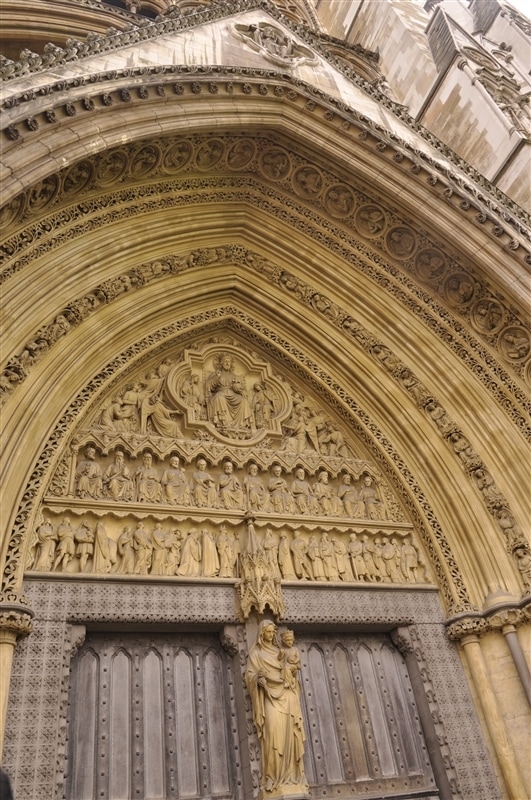 Our next stop was the Tower of London.  I have been doing a lot of reading on the history of London and England so was anxious to see the spot that has such a bloody and long history.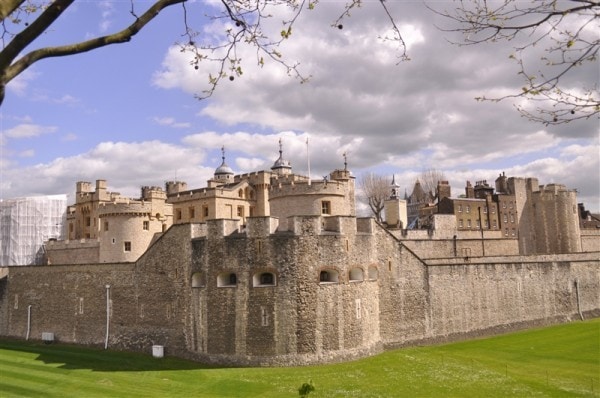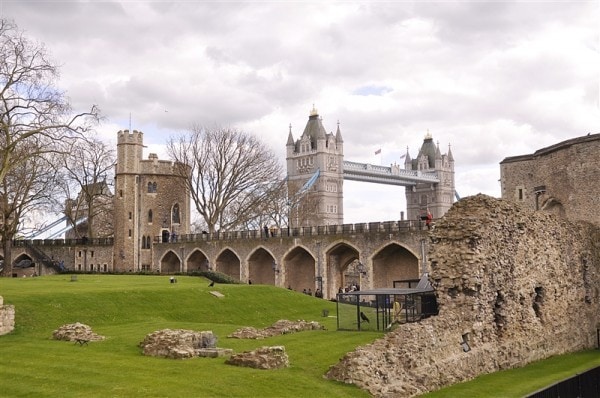 We had a fun and educational tour by one of the Beefeaters.  You may wonder why they are called Beefeaters.  Well, you will have to keep wondering because they don't even know!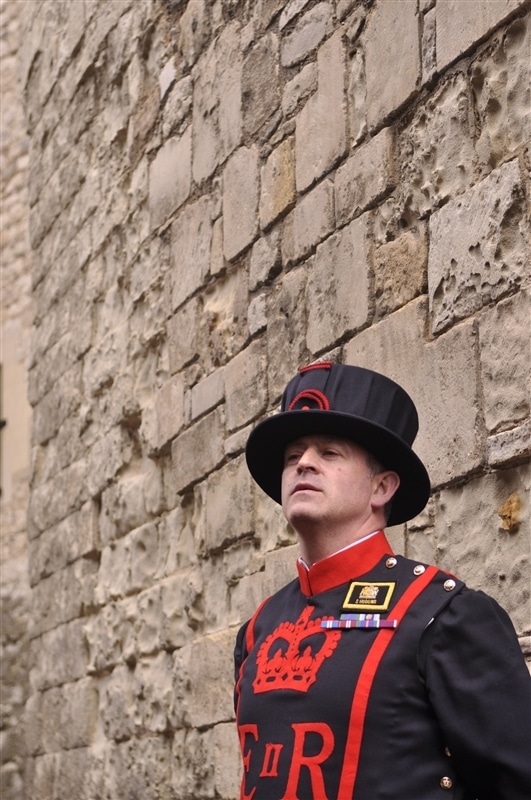 Across the river from The Tower of London is Tower Bridge.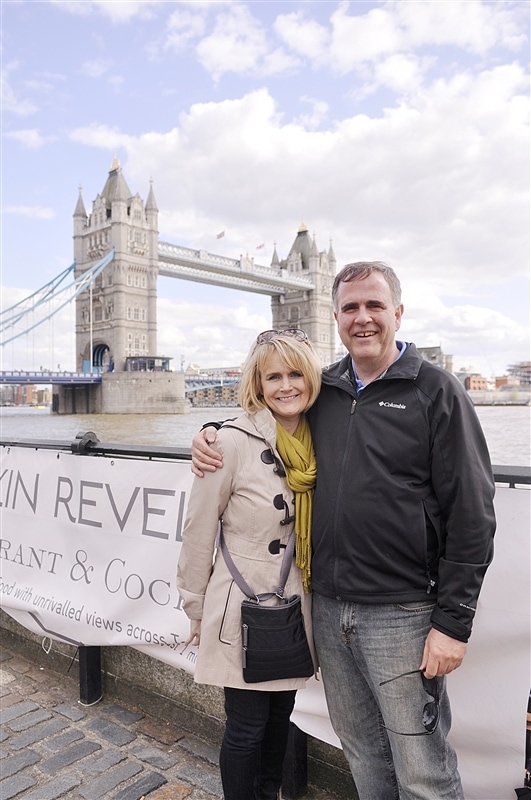 We made a quick stop at the British Museum right before they were ready to close for the day.  They have a wonderful exhibit of old, original  manuscripts and papers including Shakespeare, Leonardo da Vinci, Jane Austen, The Canterbury Tales, Alice's Adventures in Wonderland, Magna Carta and even some Beatle's song lyrics which made my husband happy.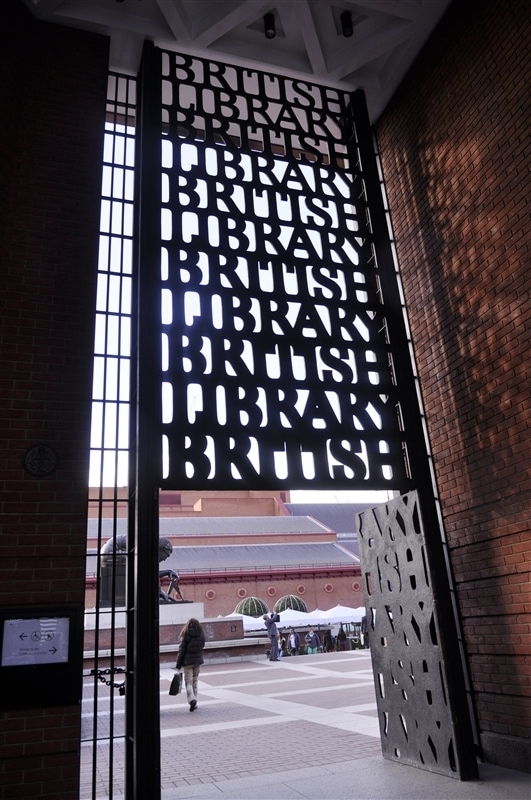 On our way back to our hotel we stopped by Kings Cross Station for a photo op at the Platform 9 3/4.  This is a must for any Harry Potter fan.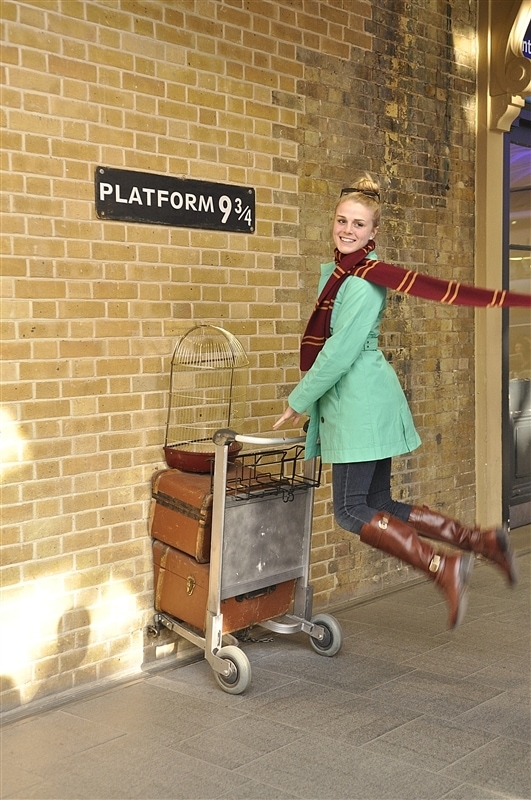 We stopped for some fish & chips for dinner and then headed back to our hotel to get some sleep.  A fun and busy day.
Our second day in London started out at Abbey Road.  This was a must see for my Beatle loving husband.  He is a huge fan and can basically tell you which album every Beatle's song is found on!!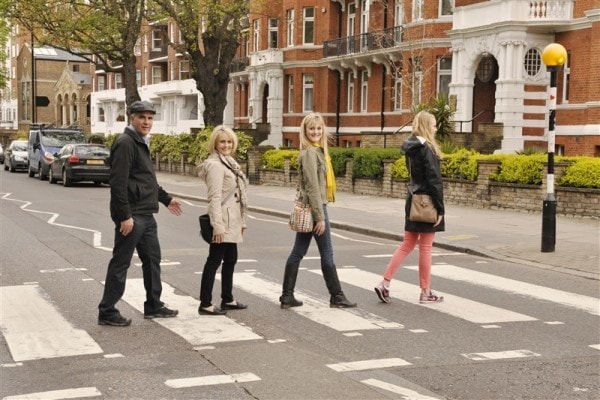 Just a word of caution,  Abbey Road is a busy street so reenacting the famous Beatle album cover and not getting hit but a car is a bit of a trick!  Walk fast!!!
I loved the graffiti wall nearby with all the Beatle lyrics.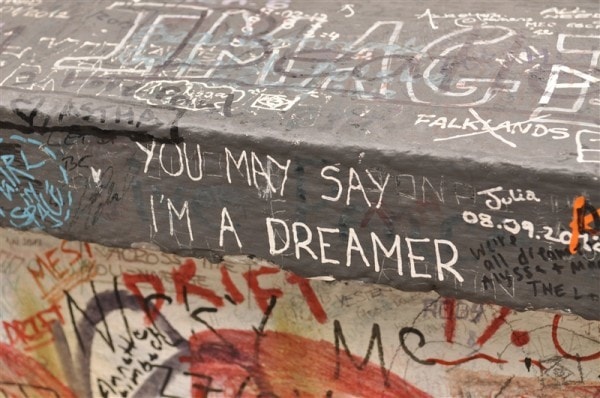 It was then a trip to one of my favorite parts of London – Nottingham and the Portobello Road market which is only open on Saturdays.    It is a cross between a Farmer's Market, flea market and antique market.  It rained on us while we were there so I didn't get many pictures.  We did manage to enjoy some yummy food including this delicious bruschetta!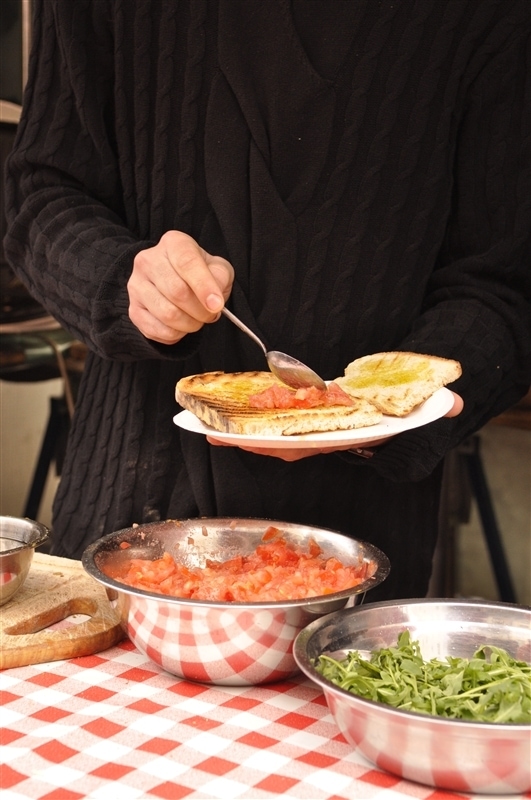 We also loved these very Beatle-esque street performers.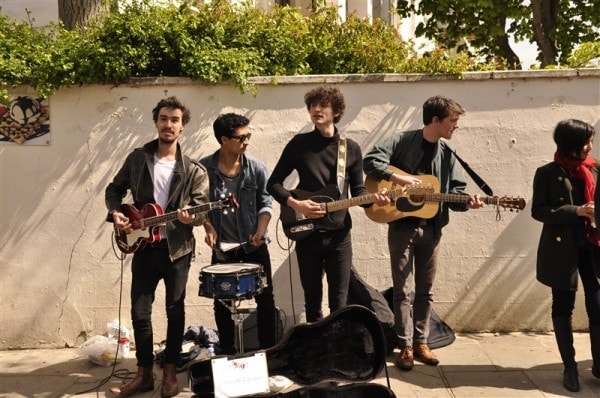 We made a fun purchase at one of the antique stores – a 19th century painting.  Love it so much!!  Thanks Jim 🙂
We were a little wet but still going strong.  One of the things Cali and Jim really wanted to do was go to a British football (soccer game)  Since the tier one team games are very, very expensive we went down to the second tier and attended a Fulham Football game at Craven Cottage.  British fans are very intense!  I was a little nervous when we got off the train and the entire route to the stadium (which was about 1/4 mile or so) was lined with police man or Bobbies as they call them in London!  The fans were quite intense but all was well and we enjoyed the game although I must admit I did sleep through part of it.  I was tired!! Let me tell you, when you can sleep through the very loud, obnoxious fans you are tired!!!
One of our favorite things to do in London is go to the theater.  London Theater is more reasonably priced then here in the states and there are so many shows to see!  Cali picked the show Ghost at the Wimbledon Theater. Before the show we enjoyed a traditional English pub dinner with bangers and mash and more fish and chips.  If you have seen the movie Ghost with Demi Moore and Patrick Swayze, this is the same story.  It was a good show.  I didn't fall asleep during the show!
My best tip – is learn to master the Underground fast.  It can get you anywhere you want to go.  For more tips and info on the Underground check out my Top Ten Travel Tips Post.
Well that was our two days in London.
For a detailed itinerary of where we went and stayed you can email me at [email protected]
For Things to Do in Paris  – Part 1
For Things to Do in Paris – Part 2
Giverney}Monet's Garden and Macarons
For some additional ideas on what to do and see in London check out my posts from our last trip.
Paris}Versailles
Paris}Arc de Triomphe and Sacre Coeur
Paris}Champs Elysees and the Louvre
!
Leigh Anne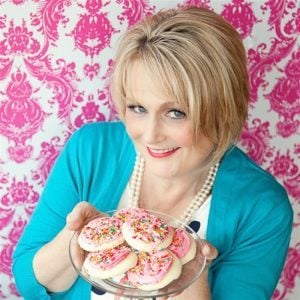 You can also visit me on Facebook, Pinterest, Twitter or Instagram.
For a list of where I Link Up each week go here.
Get my Weekly Menu Plan for FREE!
Receive my FREE "What's for Dinner?" Meal Planning Course, a copy of my FREE ebook that includes my most popular recipes and my FREE weekly Meal Plan.