Today I am excited to share with you some photos from my son's wedding in Arizona last weekend.  It was a beautiful and magical weekend and a hot one.
I think the temperatures hit 115 degrees and as a result there weren't many pictures taken outside!
Clark and Jessica were married for time and all eternity in this beautiful and sacred building – the LDS Mesa Temple.

Here are the bride and groom coming out of the temple! Mr. & Mrs. Wilkes!  Jessica made a gorgeous bride.  As pretty as any princess I know!!  And of course that groom was pretty darn handsome.

Because of the intense heat only the bride and groom hung around for a few formal photos.  I snuck this one in on the way to the air conditioned car!
The reception was held that evening at the lovely and beautiful Royal Palms Resort.  So elegant.
The room was beautiful and the flower arrangements were stunning.

We did family photos before the reception and I talked my family into going outside to a beautiful courtyard area for photos instead of inside.  This is my favorite photo – my four gorgeous kids.  I only wish Jessica had been in the photo but she was inside taking some photos with her family!  Can't believe that they are now four adults.  I think I have looked at this photo a million times – it just makes my heart happy!

Of course I am kind of partial to this photo of me and my boy too!

The beautiful bride and groom!

The reception was not only beautiful but delicious too.  Loved the wedding cake and particularly the presentation for the bride and groom.

The bride and the groom started the night off with their special dance.

I got to dance to with two of my favorite men. For our mother/son dance we danced to My Wish by Rascal Flatts.


All the Wilkes kids (including their mother) had fun dancing the night away.


My feet were killing me by the end of the evening but we had so much fun.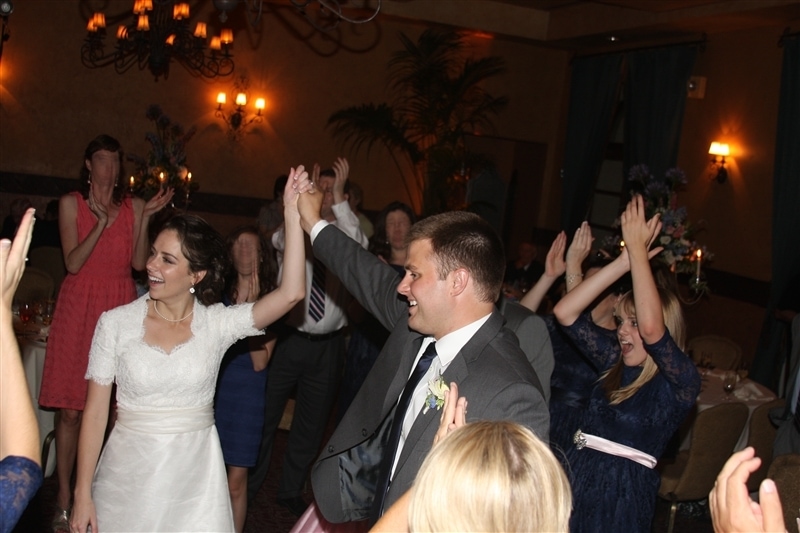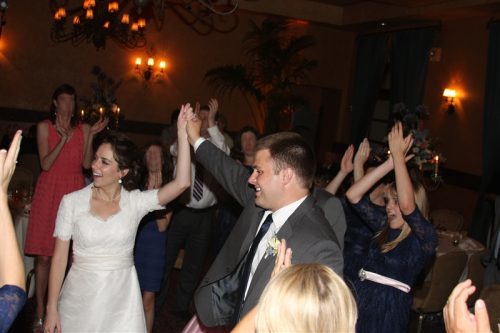 All and all it was pretty much a picture perfect weekend. The bride and groom departed under a canopy of sparklers!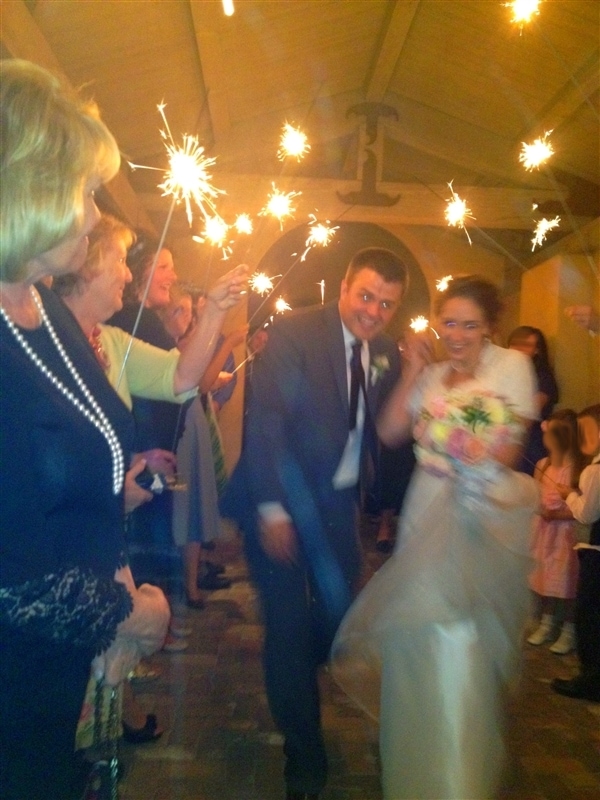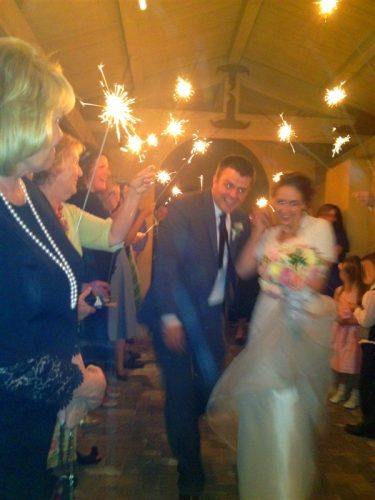 Next up – Wedding Carnival!!!
Special thanks to my niece Celeste for helping take photos for me.