I've been thinking a lot about traditions this past week and the power of tradition.
Part of it is the time of year.  For most people a lot of tradition comes with the holiday season.  For our family there are many traditions including our fondue dinner Christmas Eve and acting out the nativity story in full costume.  Even though my children are now all young adults the tradition of Santa's elves delivering pajamas to our door Christmas Eve must happen.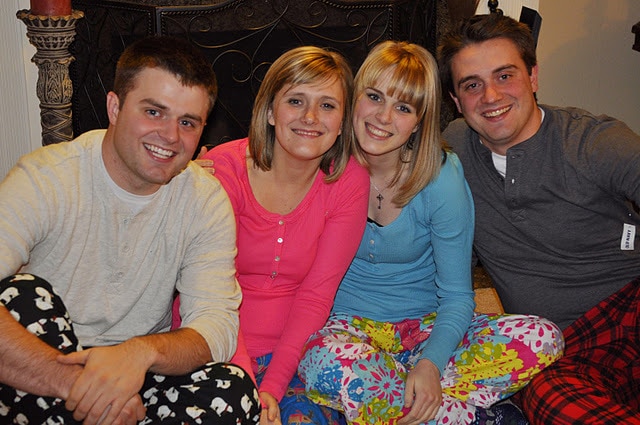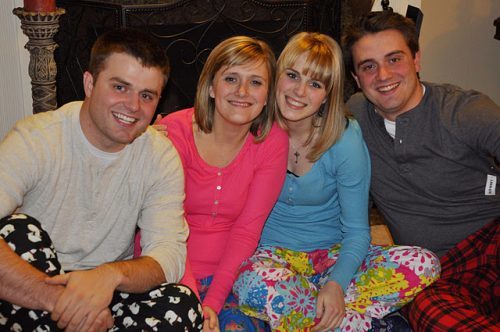 For years we took our children downtown to have breakfast with Santa and when they got too old for that we started the tradition of having our own breakfast with Santa at our house for the neighbor kids.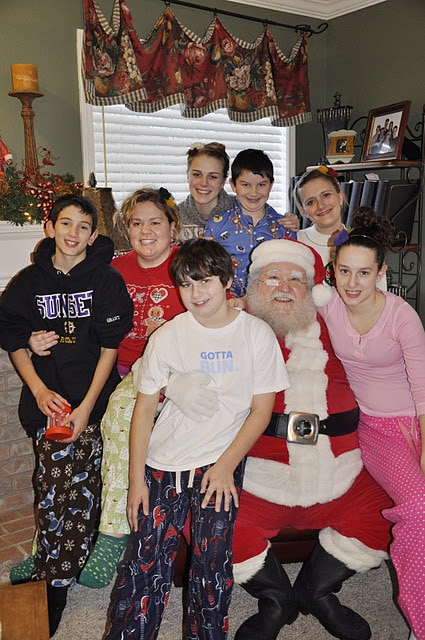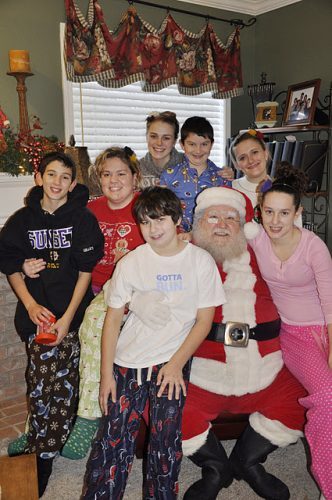 The traditional cookie baking day.  The traditional Christmas morning breakfast of hot chocolate, breakfast pizza and cinnamon rolls.  Tradition is strong and important this time of year.
I have also learned this last week that when you try and break with tradition people get upset.  I've seen it in my own family and this last week I saw it in the city of Portland when Macy's Department store announced they would no longer be using a naturally bearded Santa.   Macy's, formally, Meier & Frank had used a naturally bearded Santa for years – at least for 27 years which is how many years our family has been visiting their naturally bearded Santa.
People don't like it when you mess with their family traditions.  In fact you end up on the front page of the paper and the local news when you get upset that someone has messed with your family's tradition!
Yes, we have had our family's picture taken with Santa since 1985 when Logan refused to sit on Santa's lap by himself.  I can't actually believe I am posting this picture – please just remember it was the 80's!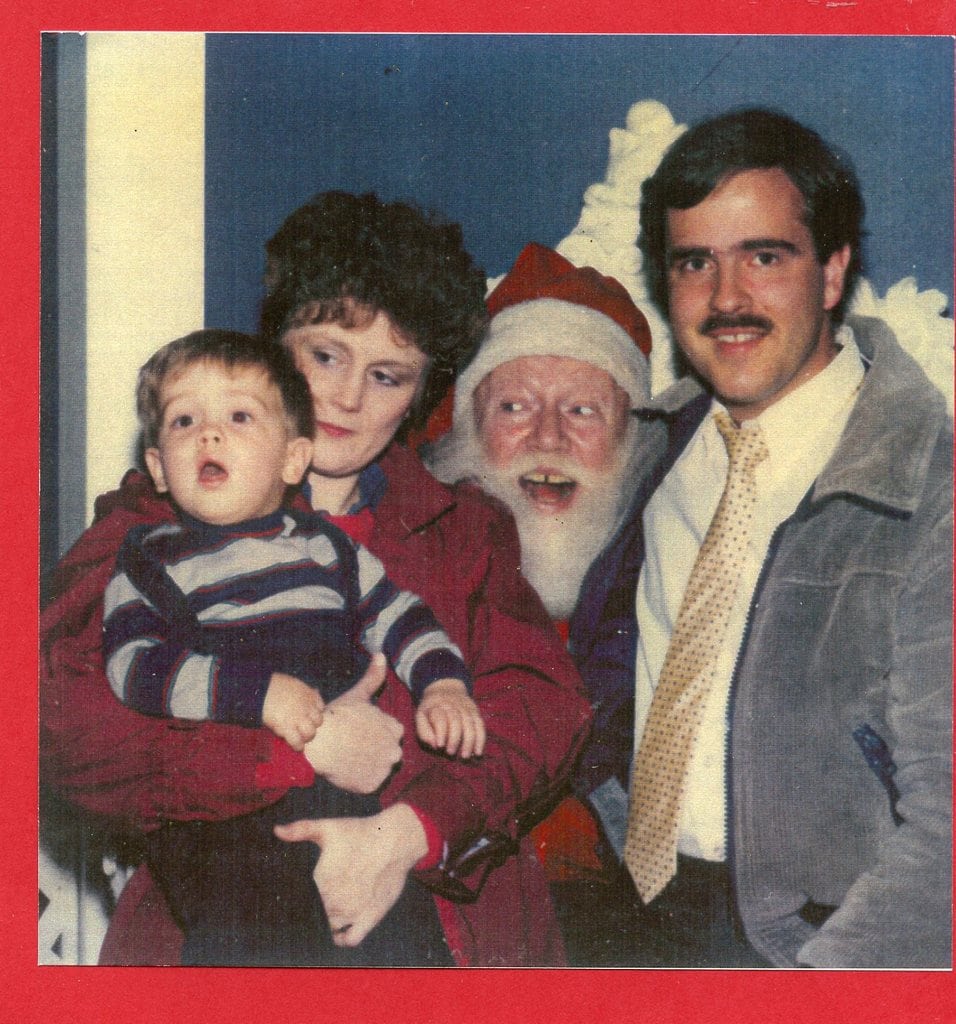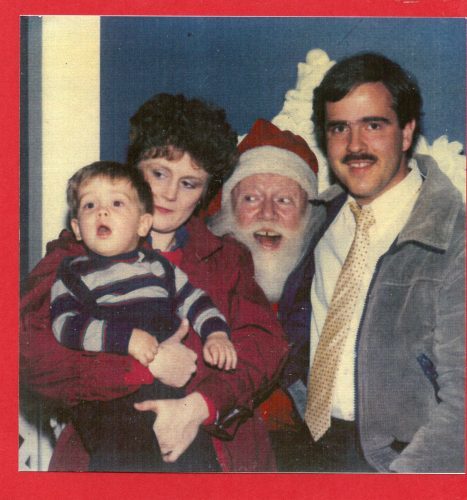 We have visited every year since and our entire family still continues to climb up on Santa's lap for that traditional photo!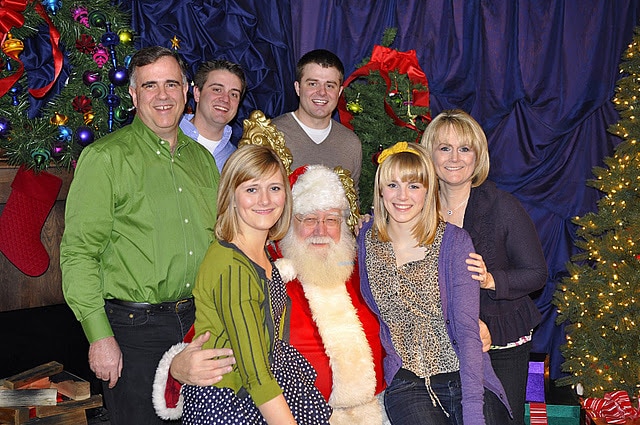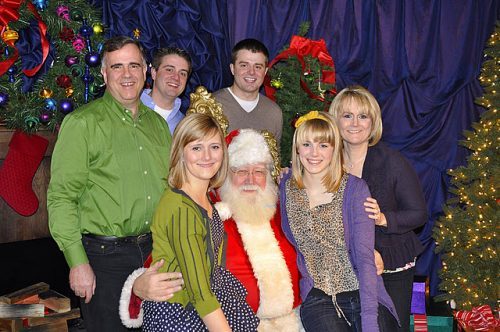 Some people may just think of me as that crazy mother who makes their grown kids sit on Santa's lap but I bet if we didn't make that yearly trip down to see Santa there would be some protesting at my house.  My kids love tradition as much as I do!
So why is tradition so important to us? Although the activity has value I think the real value in family traditions is what it provides long term.  Traditions give stability to a family.  A sense of trust, continuity and consistency.  A tradition gives us something to rely on, something we know that despite the changes and chaos of life, it will always be there.  My children know that when they come home for the holidays and to recover from the stress of finals they know what they will find and they know what to expect.  They look forward to it. I can't even imagine what kind of an uproar I would have if I tried to change any of our traditions!!
Traditions also provide a sense of identity.   They help identify who we are as a family.  What makes us unique as a group.  Being able to say, "Our family does this…."  gives a person a sense of identity and security.
Traditions build memories and help draw us closer together.   "Remember the time we visited Santa and we ran out of gas on the way home?"  We laugh every time we talk about it.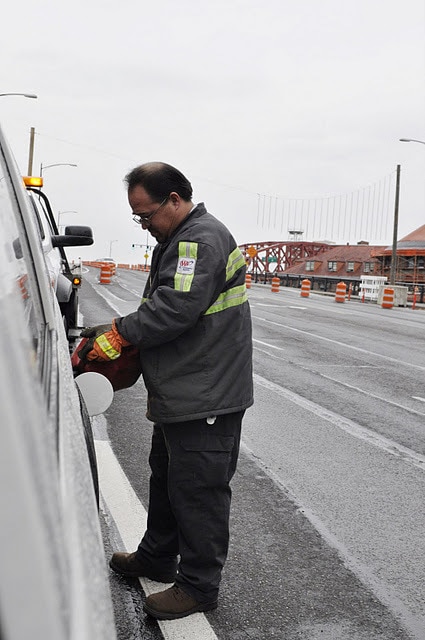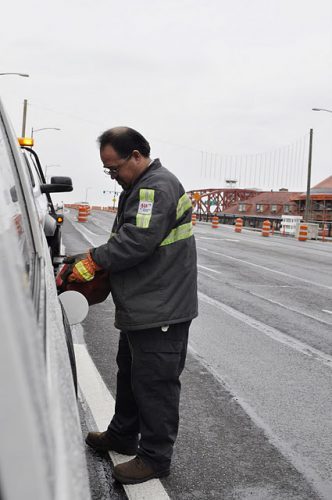 Sometimes traditions are planned and created and sometimes they just happen.  Years ago, when we just had two little boys we went out and cut down our Christmas tree ( a tradition we no longer have since we bought an artificial tree!) Once we got it home Jim got to work trying to get it into the tree stand.  He needed to remove some of the lower branches to get it to fit.  The problem was that once he removed those branches there was a large gap along the trunk where there were no branches so our tree ended up with no branches on the bottom half.  He put it into the tree stand and I burst into tears – "That is the ugliest tree I have ever seen!"  My husband, a little stressed out from wrestling with the tree and trying to get it to fit into the stand, very calmly told us all to get in the car.  We drove to the corner tree lot and bought another tree.  He cut off the bottom of the first tree, put it in a stand and placed it in the boy's room.  Each of the children have had a tree in their room ever since.  A tradition was born!
Traditions can be handed down.  Many of our family traditions are ones we have created ourselves others have come from our childhood.  I grew up having fondue on Christmas Eve and we have continued that tradition. When my husband was a little boy he was what you would call "Low Maintenance."  He actually still is.   As a child he never demanded much of anything, just went along with his four siblings.    This bothered his mother so she created a family tradition where each child would get their special day.  Where they were the "star" of the day.  She called it your "Happy Day."  Your Happy Day happened each month on the day of your birthday so my husband's Happy Day was the 19th of each month.
On his Happy Day he got to eat on the special "You are Special" plate and he got to choose what was for dinner.  I think he also got out of helping with the dishes!  This tradition has continued to this day and many of Jim's siblings celebrate Happy Days with their children and grandchildren.  Every 19th of every month since I have known Jim he has gotten a phone call from his mother to wish him a Happy Day.
There is power in tradition!  Tradition has roots, it becomes part of who we are as individuals and who we are as a family.  It becomes part of our family history.
For me tradition is a place to come home to.  Despite whatever else is happening in your life and in the world, having a place to return to,  a place you know will be there and will not change is important.  Traditions can provide that.
What is one of your favorite family traditions?