The Heartistry Experience in Southern France was a magical week full of instruction, exploring the local area, hands on experience, spiritual renewal and new friends.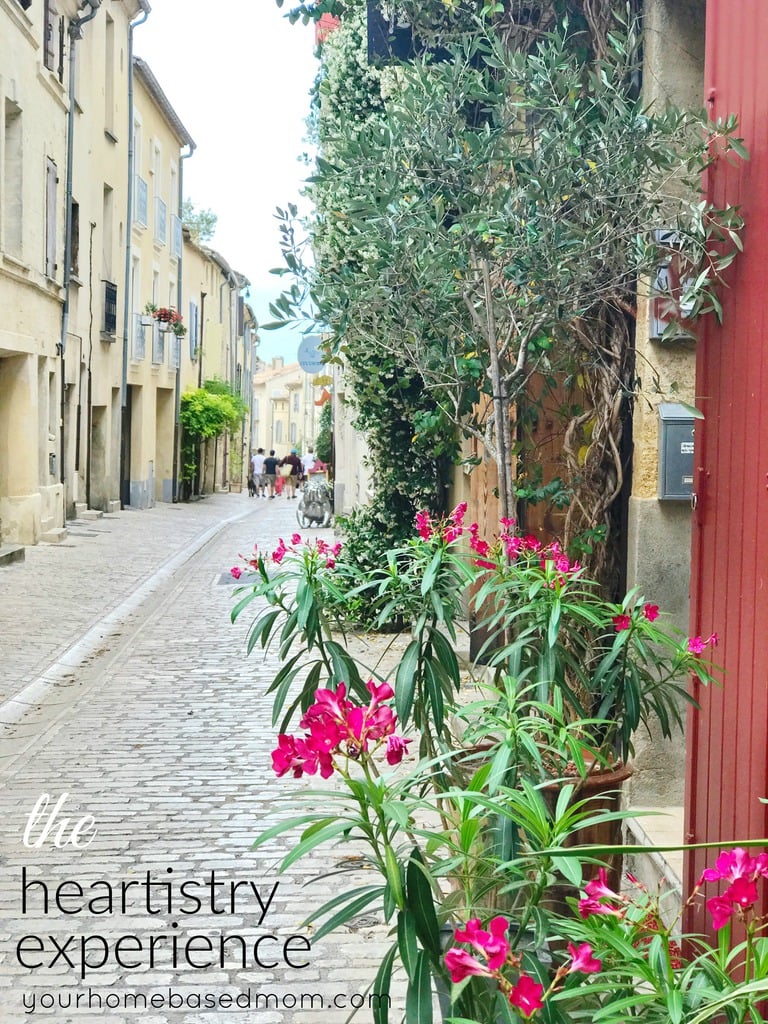 This post is way overdue. Last June I was able to participate in a magical, dream come true experience for me. I was a participant in the Heartistry Experience in southern France. Those of you who have been following along for a while know I have a love for all things French and have since the sixth grade when I first took French lessons. Paris is pretty much my favorite place on earth.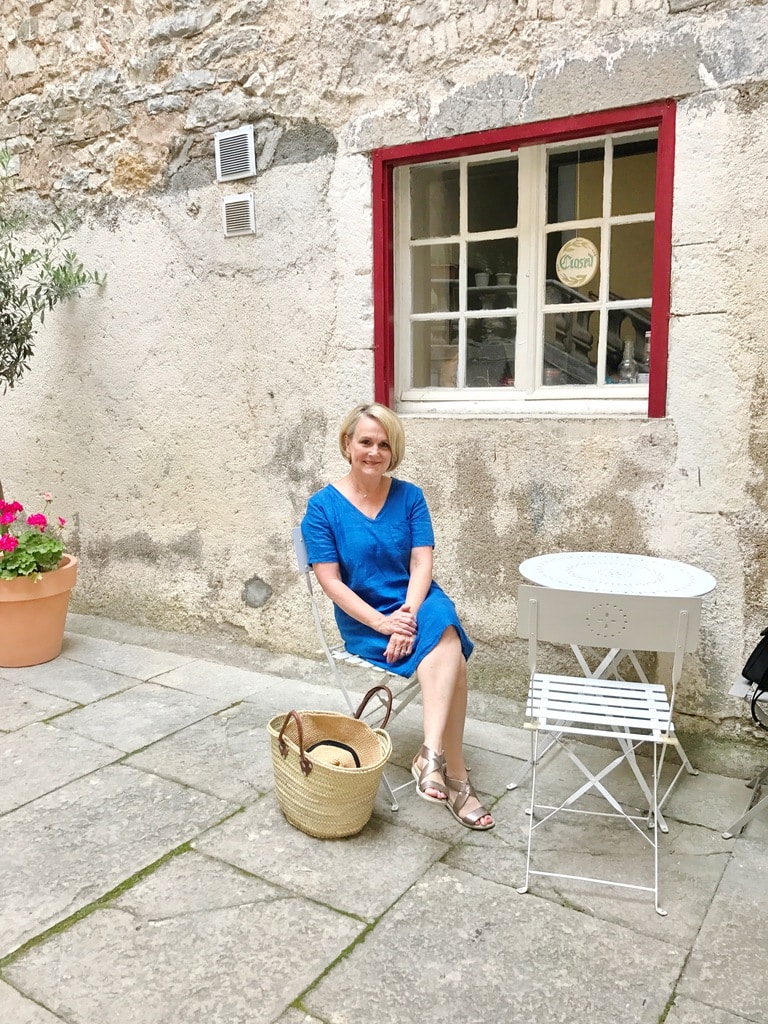 I first learned about the Heartistry Experience several years ago when my friend Lyn Johnson began holding them in Southern France. I followed along from a far for several years with the goal to someday attend. Last year I decided it was time!
The Heartistry Experience is a week filled with a delightful mixture of teaching sessions on hospitality, hands-on practice, exploration of the local town and surroundings, field trips, opportunities for spiritual renewal and plenty of time to get to know attendees from different parts of the world.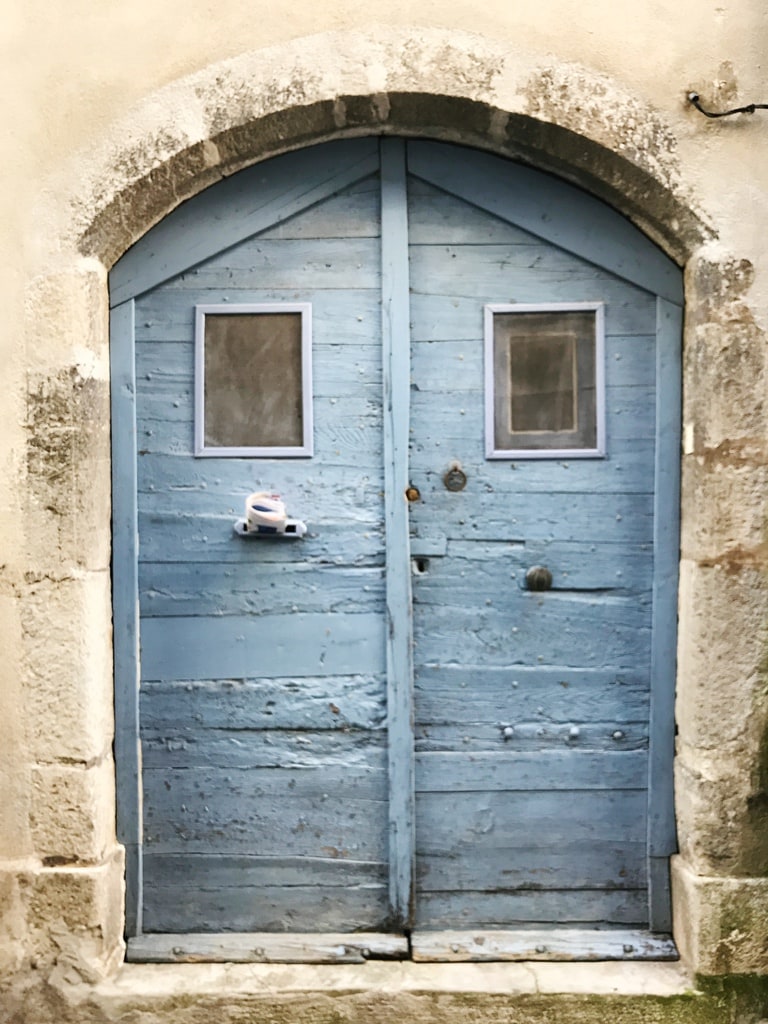 I have a love for hospitality and so was anxious to learn from Lyn. The week takes place in the small French village of Saint-Hippolyte-du-Fort, near Nimes. I flew into the Marseille airport. It is a delightful little village with quaint streets to wander.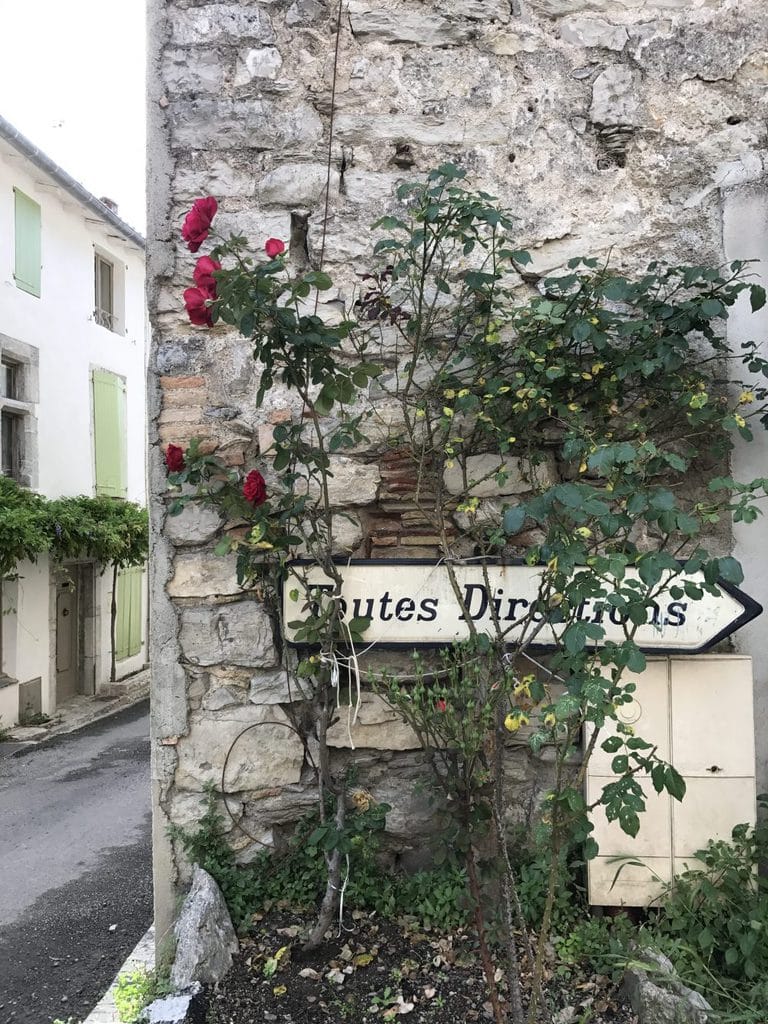 Our mornings often started with a stroll into town to one of the local bakeries. Most of the homes are from the 17th and 18th century. Louis Pasteur was born in this village. Here is the chateau we stayed in.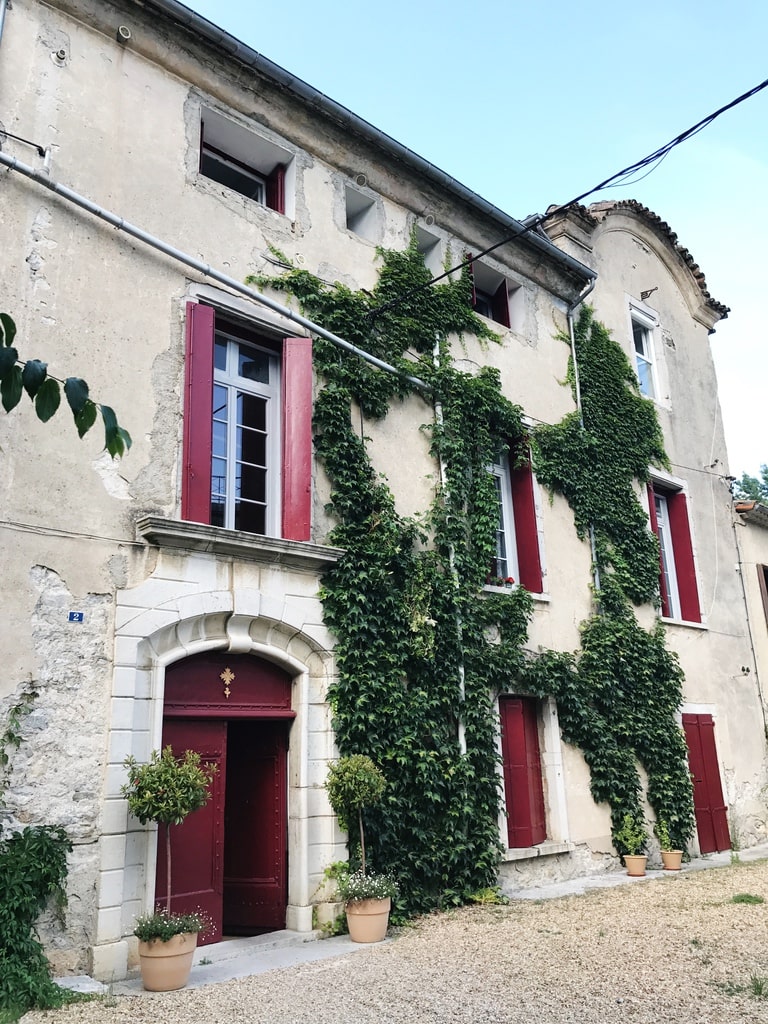 The accommodations are clean and comfortable but not luxurious.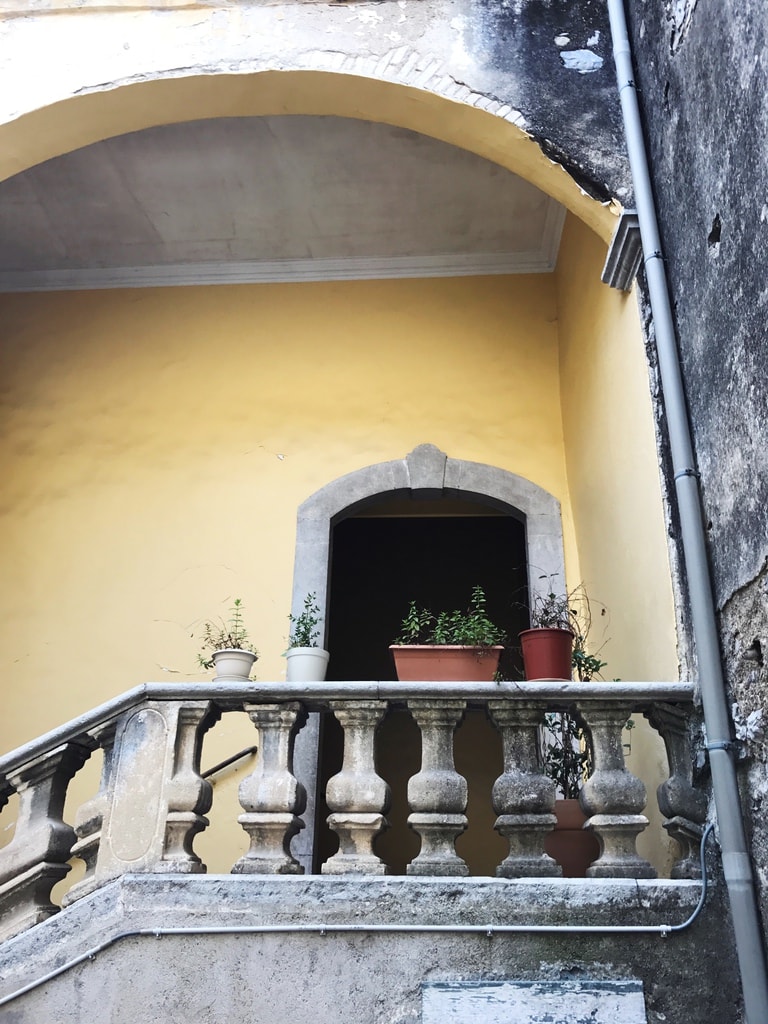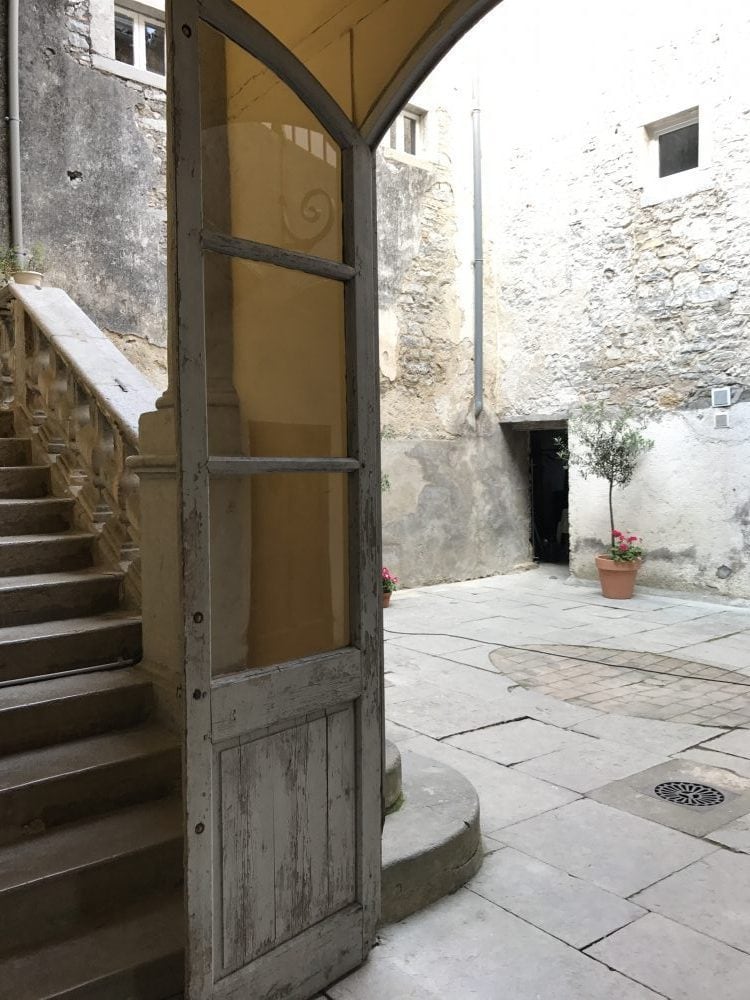 Lyn has developed an amazing curriculum that is biblically based and helps equip and inspire you to return home to bless others through hospitality. You will learn what the true gift of hospitality is and it's not just throwing a party, although it is definitely part of it!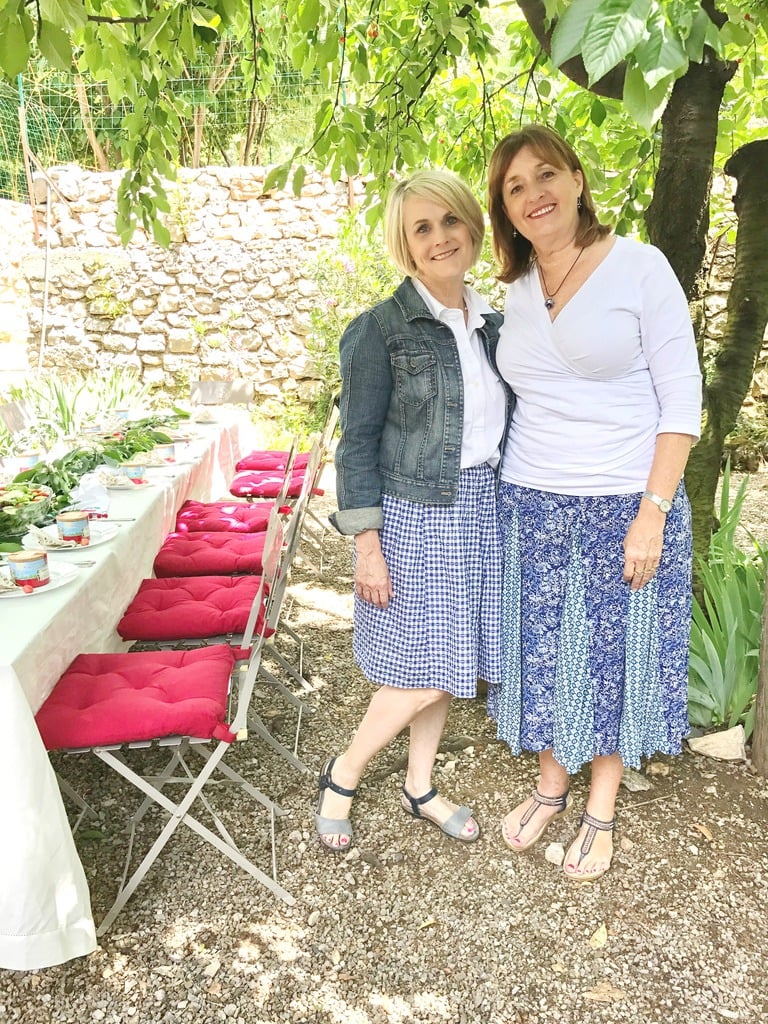 Lyn is the ultimate hostess and all the attention to detail through the week was amazing. We were greeted with gifts on our beds.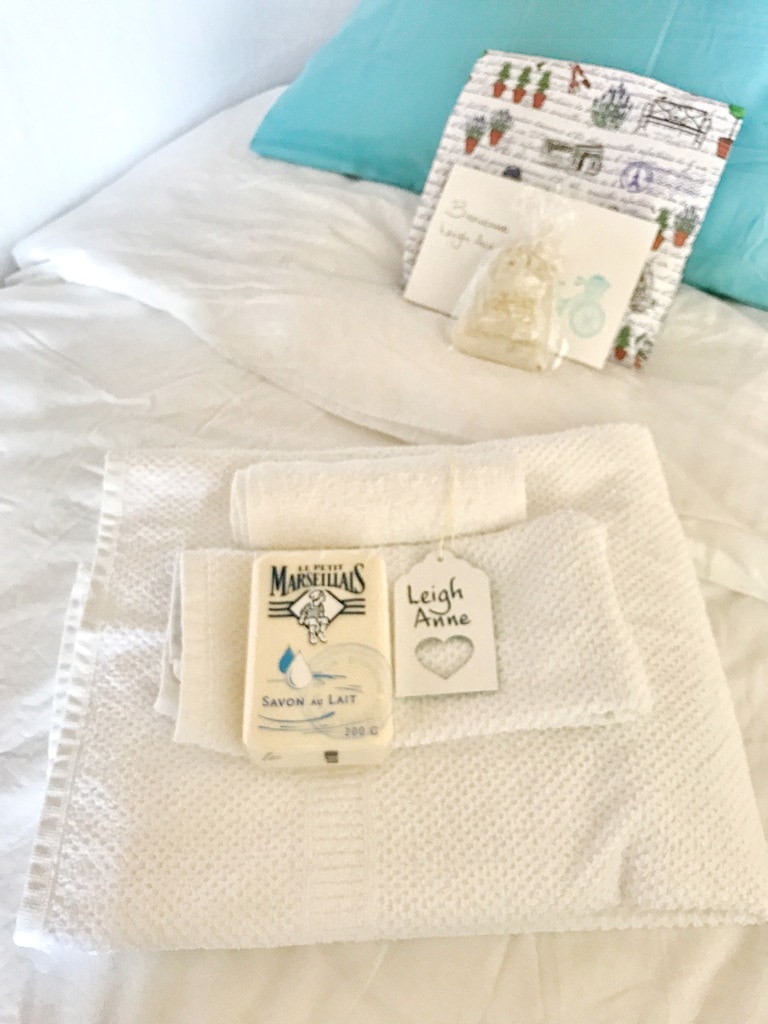 This was the view out my bedroom window. I shared a room with two lovely ladies from South Africa.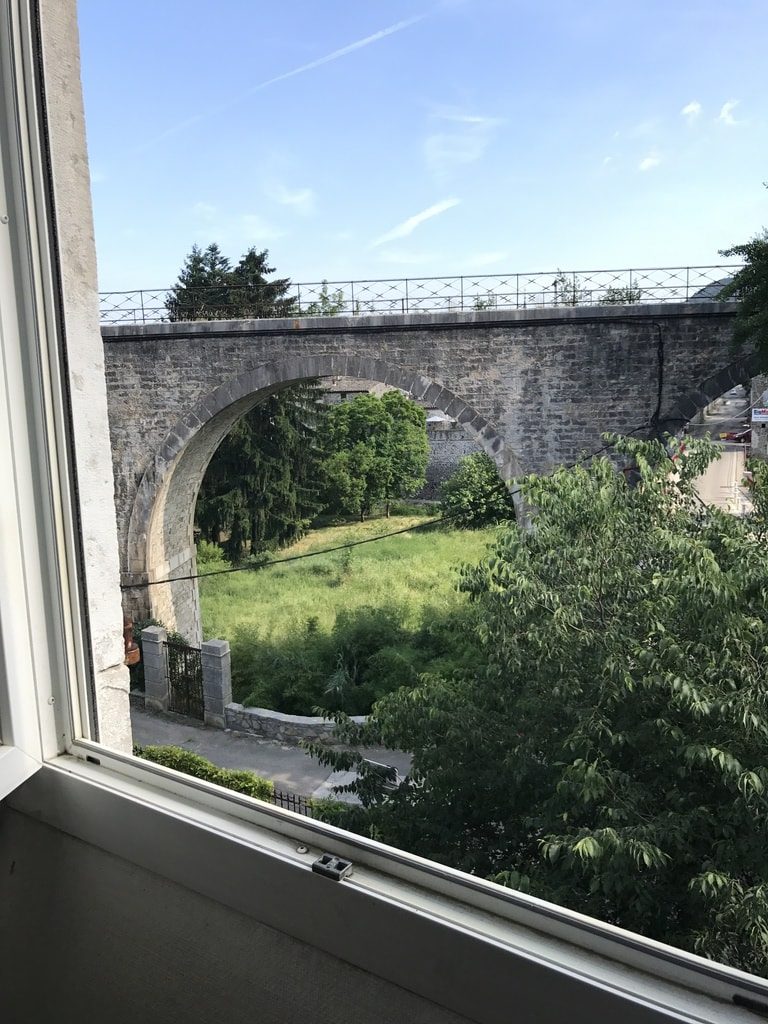 My day usually began with a stroll into the village with one of my new friends for our daily croissant. We walked across the bridge every morning into town.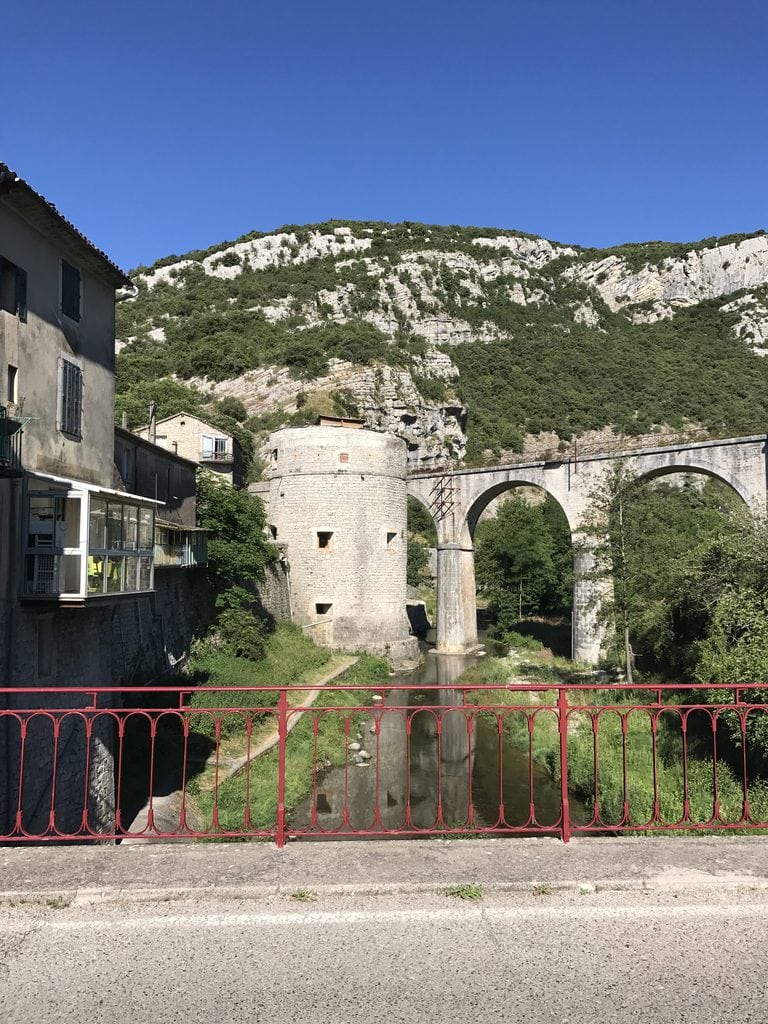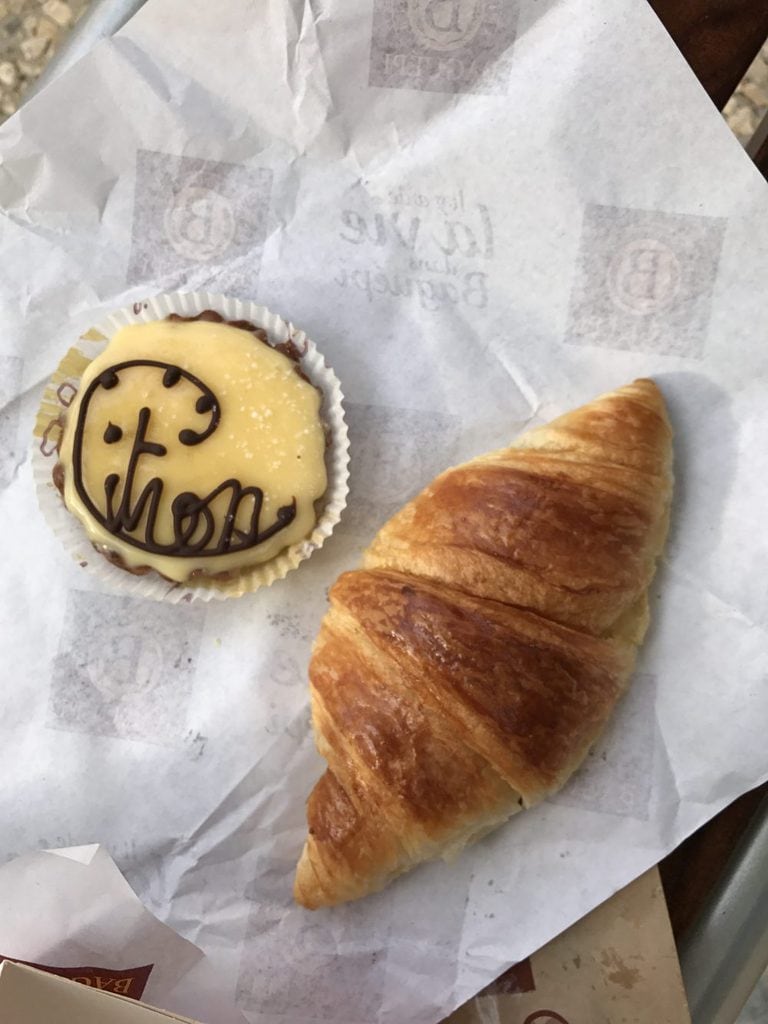 One of my favorite days was a field trip to the village of Uzes where we we explored their amazing market. So many fun things to see, taste and buy!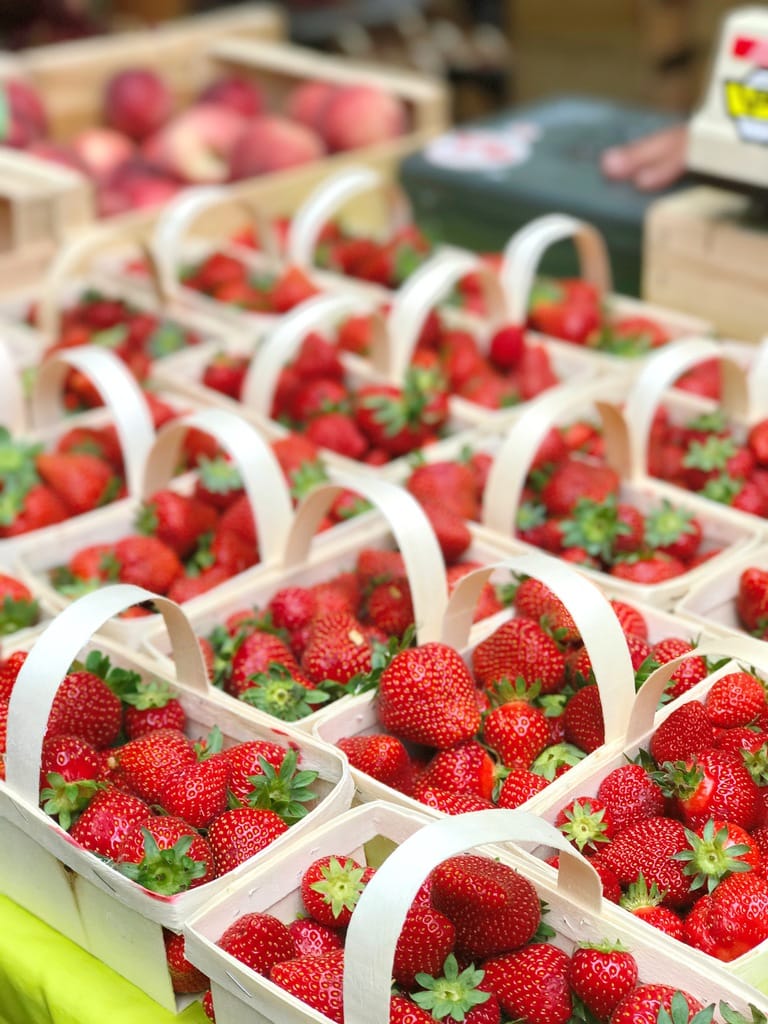 We also made a stop at the Pont du Gard which was built by the Romans in the first century as part of the aqueduct system. The Roman influence is strong in Southern France.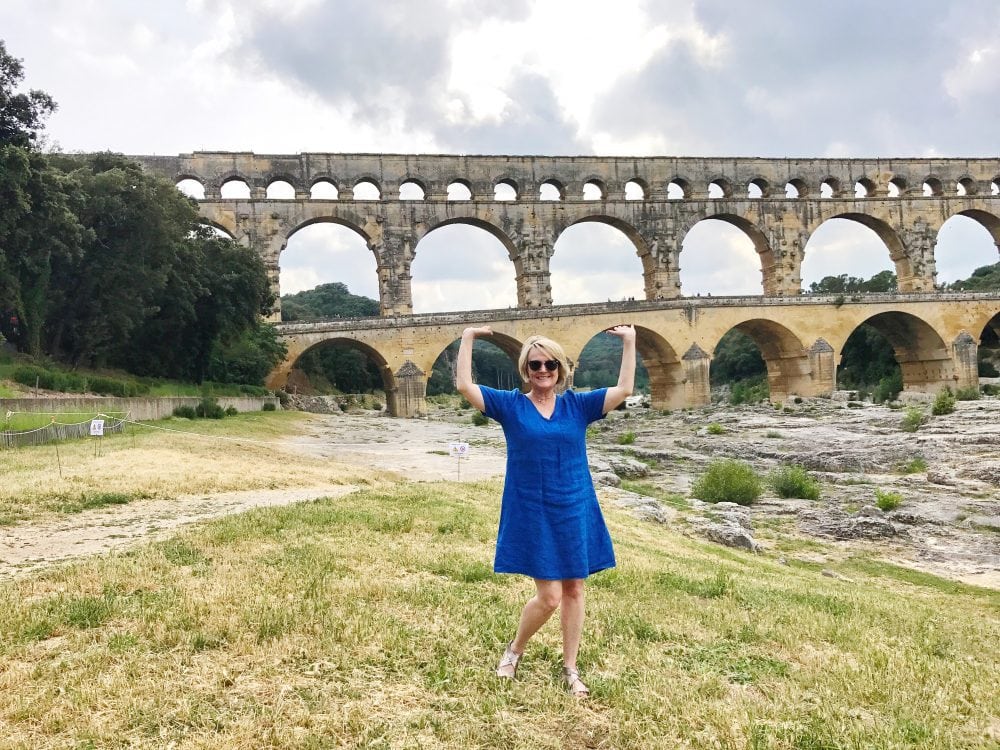 Another favorite visit of mine was the day we went to the Huguenot Museum and caves. I didn't know much about the Huguenot people and the religious persecution they had suffered. I learned that because of the persecution many French Protestants (Huguenots) fled France to other countries and many eventually to America. After I arrived home, and after some family history research I discovered that I had French Huguenot ancestors who fled to the America. This was so exciting, I just wished I had known it when we had visited the Huguenot museum.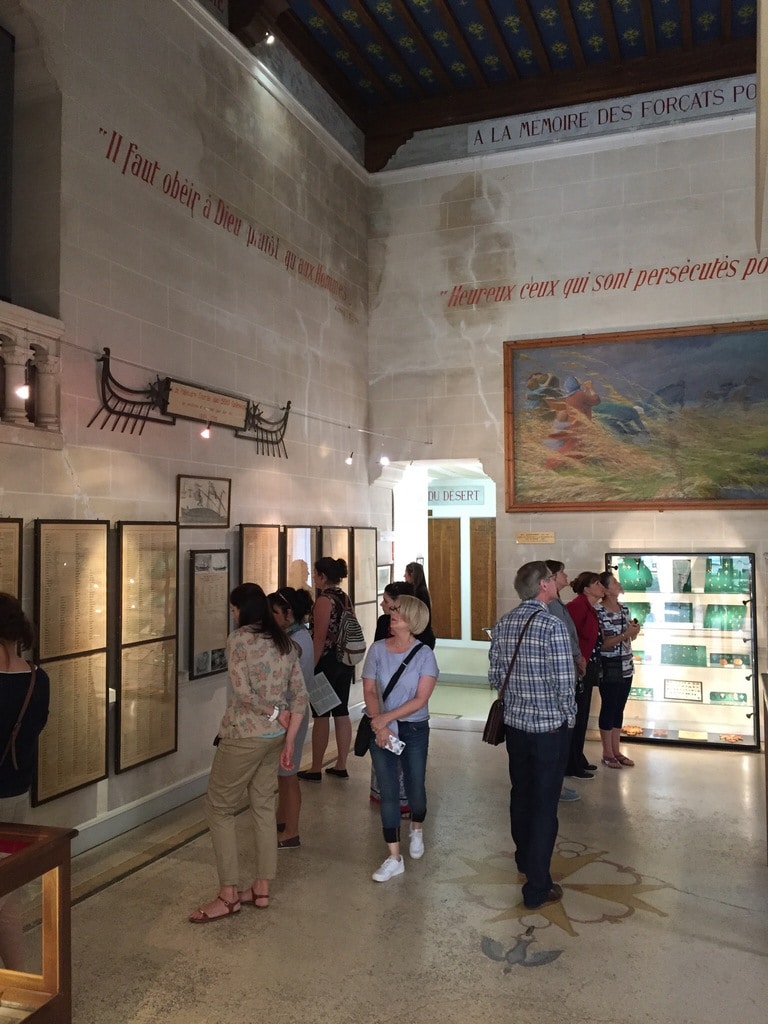 One of the highlights of this day was a hike up to a cave in the hillside where 500 Huguenots had been worshipping in secret when they were discovered and then imprisoned and many were killed. It was a very spiritual experience to feel the spirit that was in the cave. We lite some candles and sang a few hymns.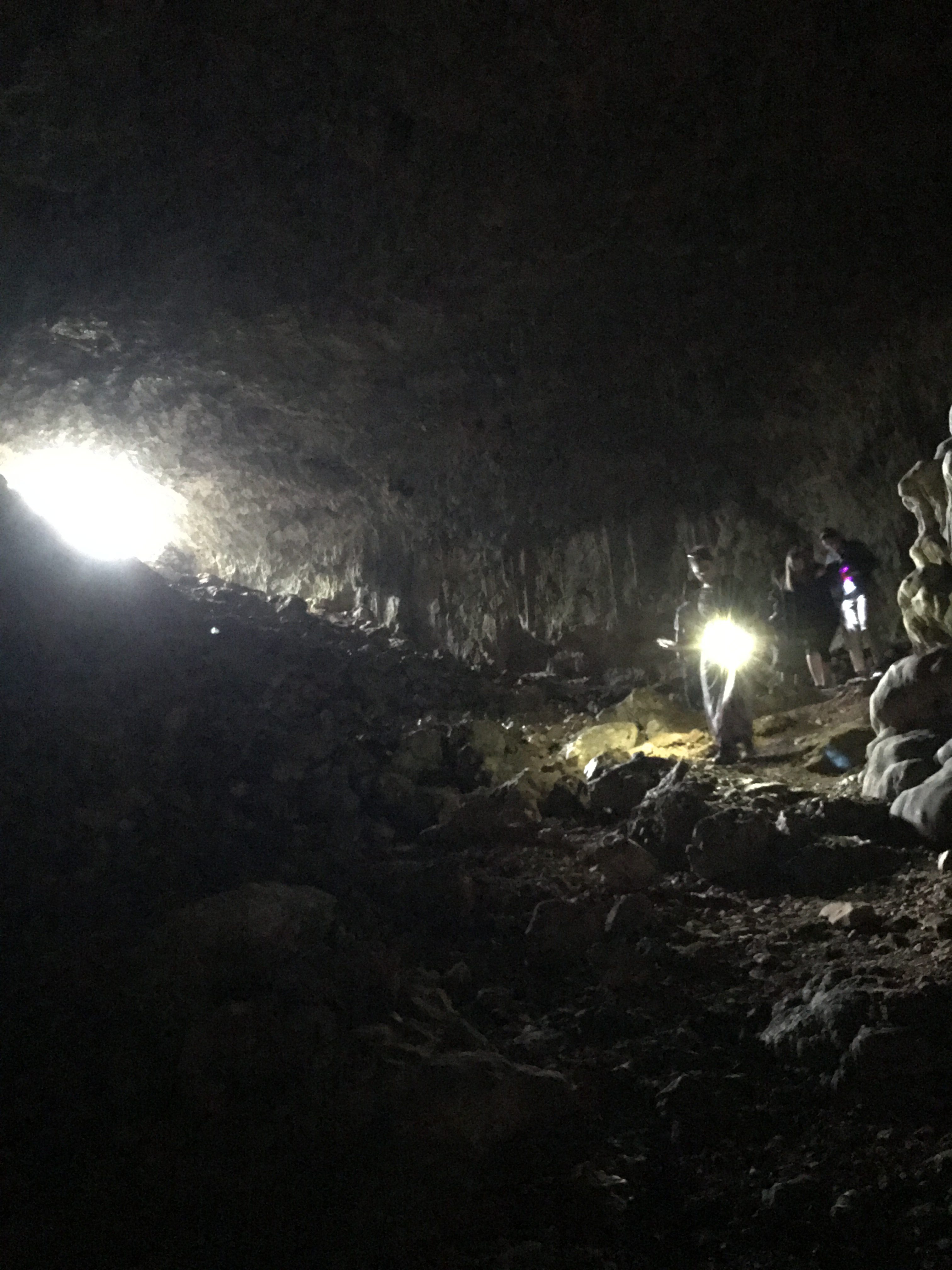 Each day there would be classroom time where we learned more about the true gift of hospitality. We applied the things we were learning through many hands on experiences including, shopping at a local French grocery store and preparing several meals for the people who lived at the chateau.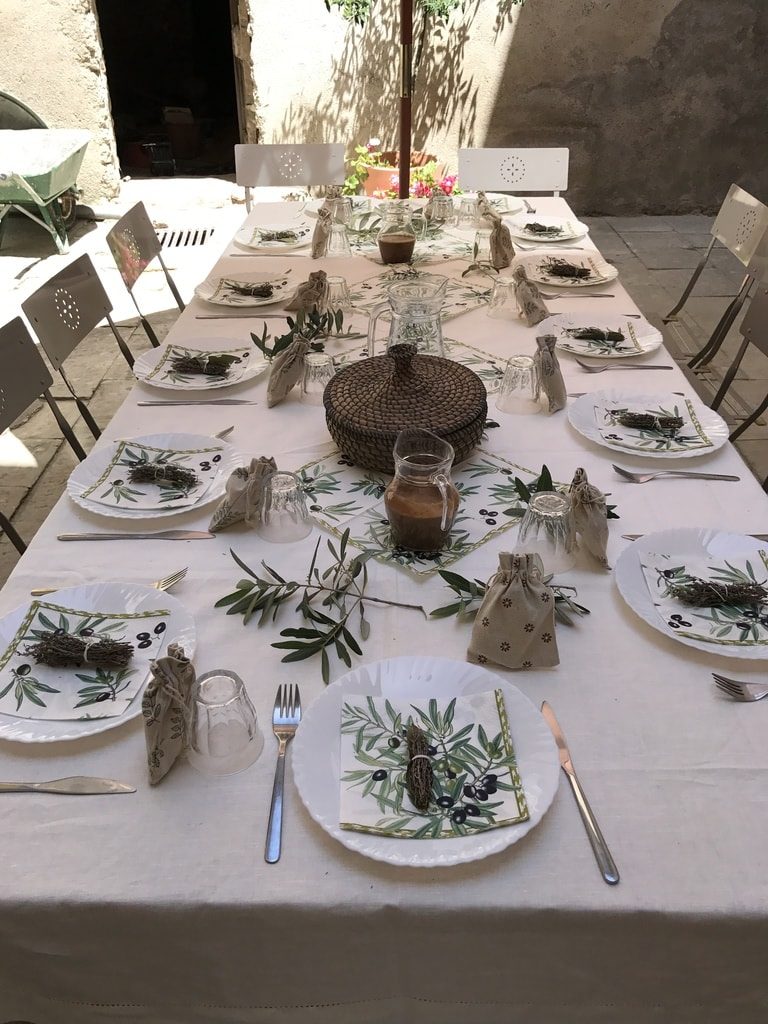 Each meal had a theme and we would divide into teams to help decorate and prepare the table and sometimes the meal. I think the Poppy themed lunch was one of my favorites.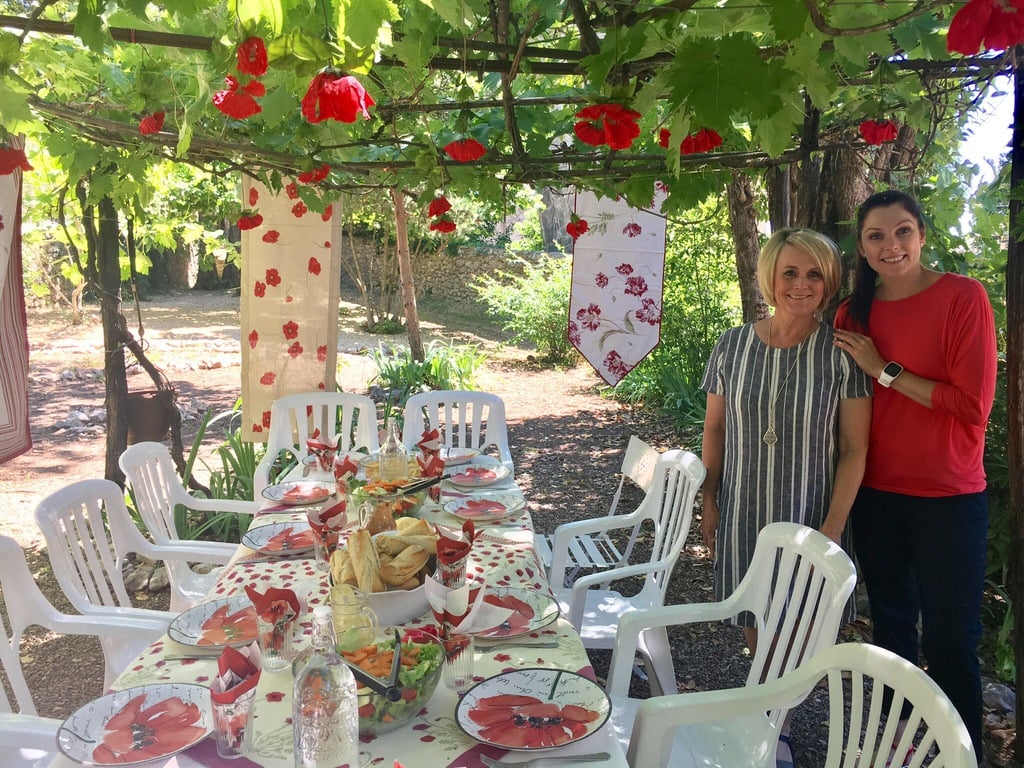 A Night in Provence Dinner.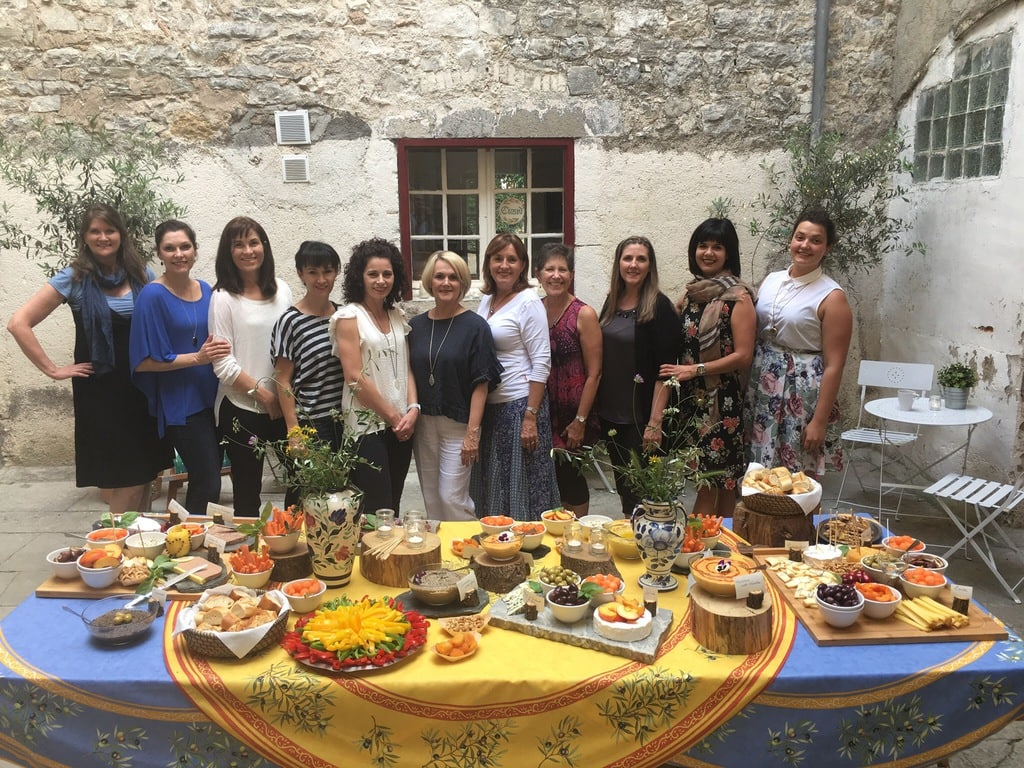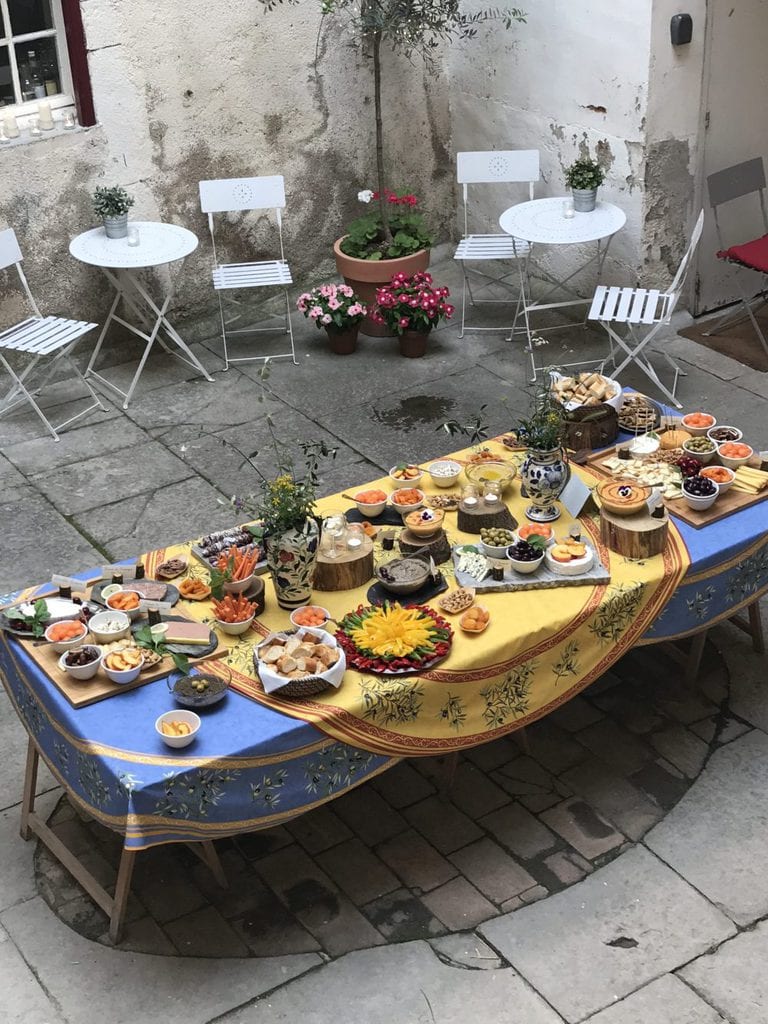 We all pitched in to help prepare the meal for our fancy night!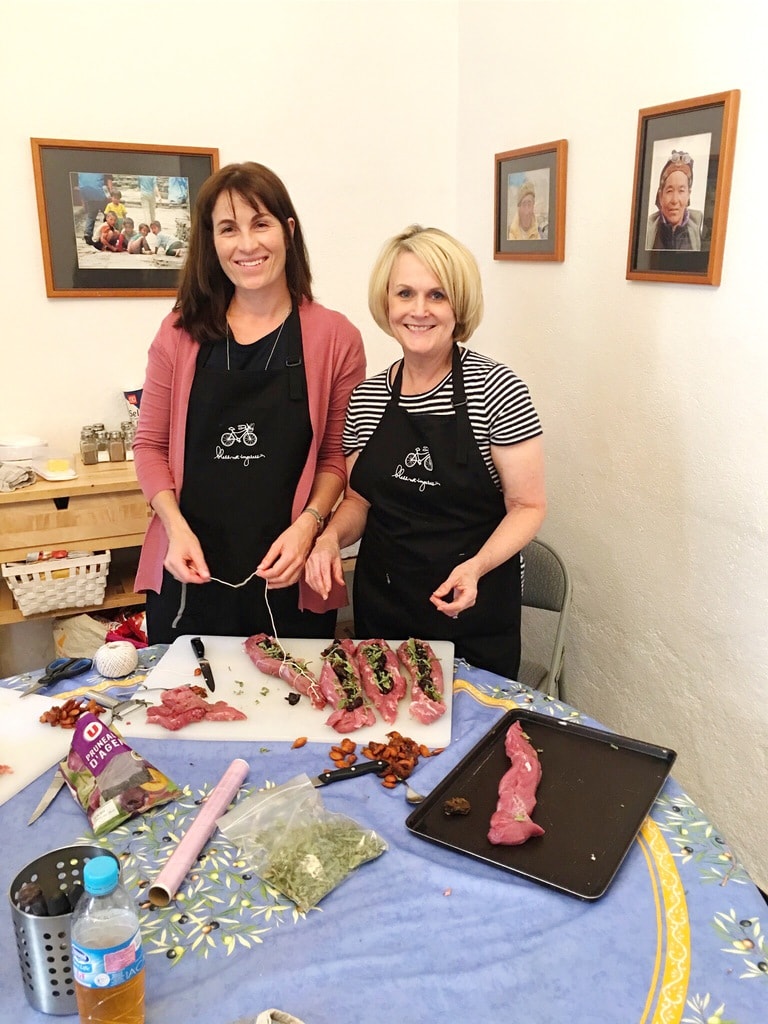 Dinner in front of the chateau.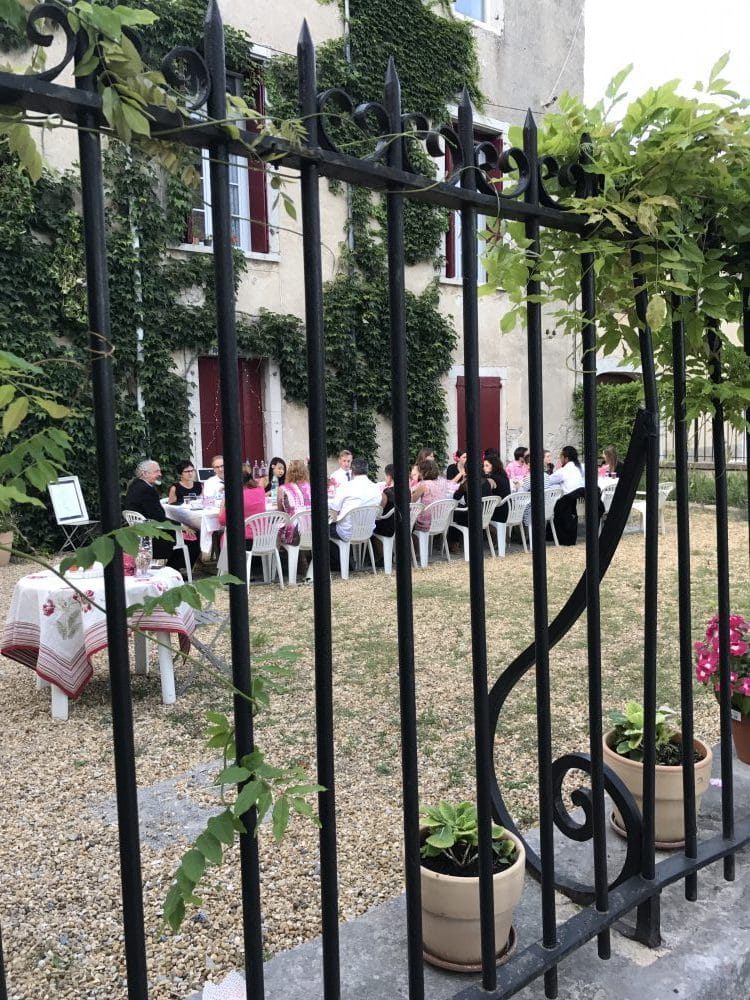 Our color theme for the evening was pink and black.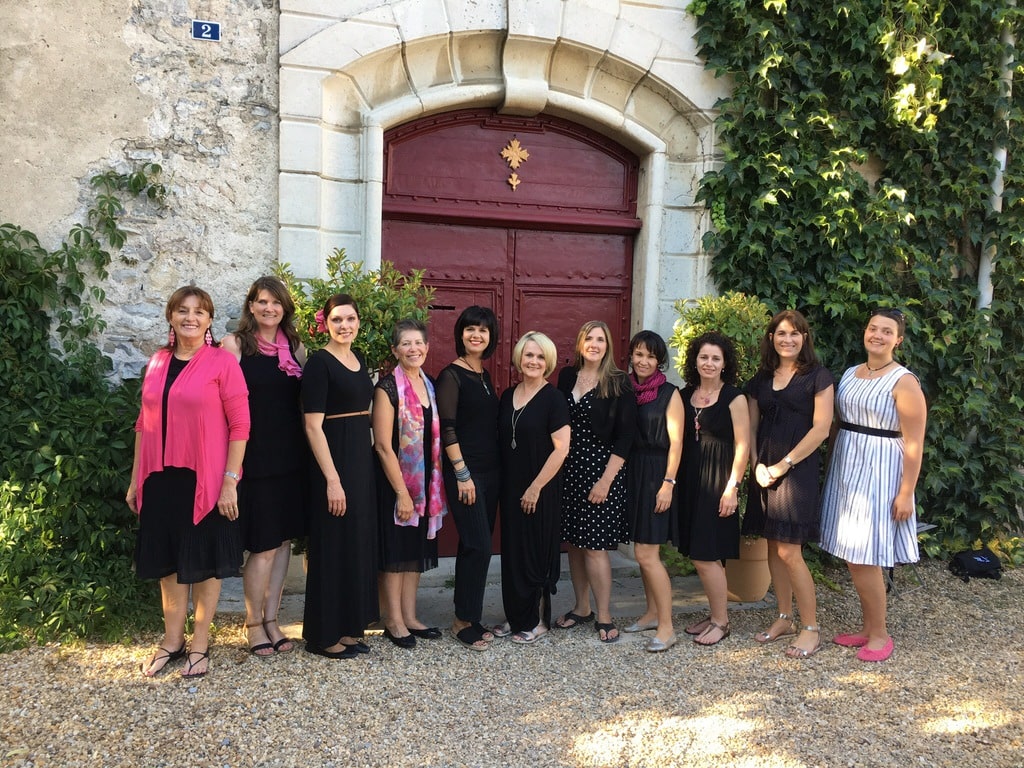 We visited several other nearby villages and ate at several delicious local restaurants. One day we stumbled upon these poppy fields and of course had to stop for some photos.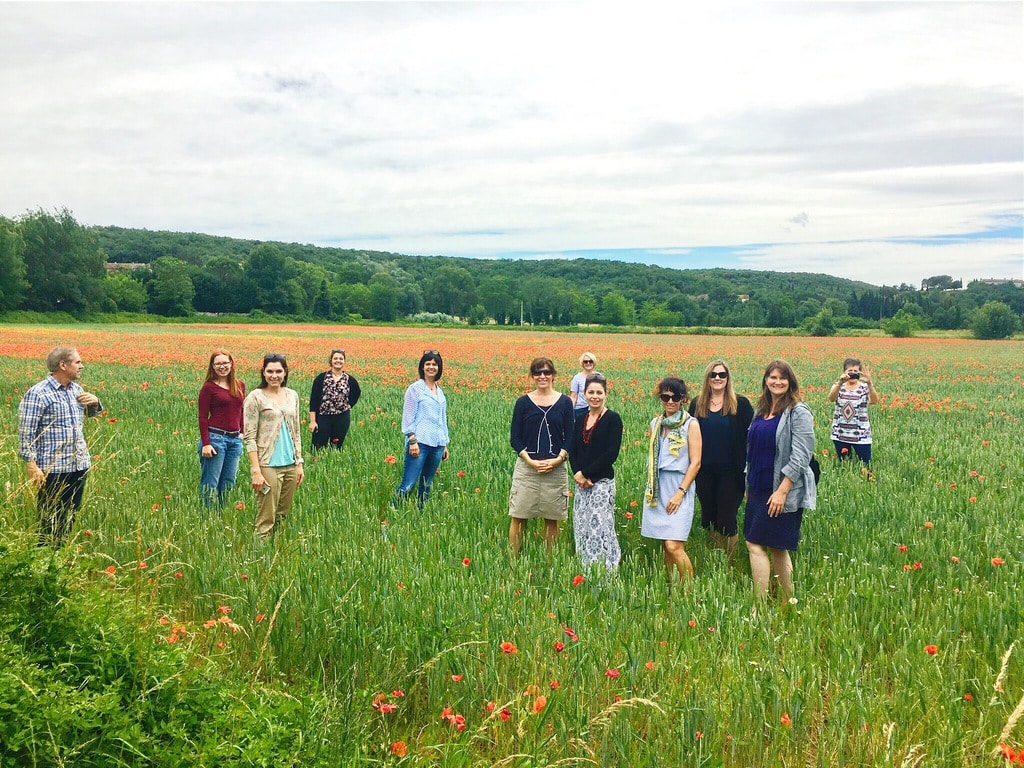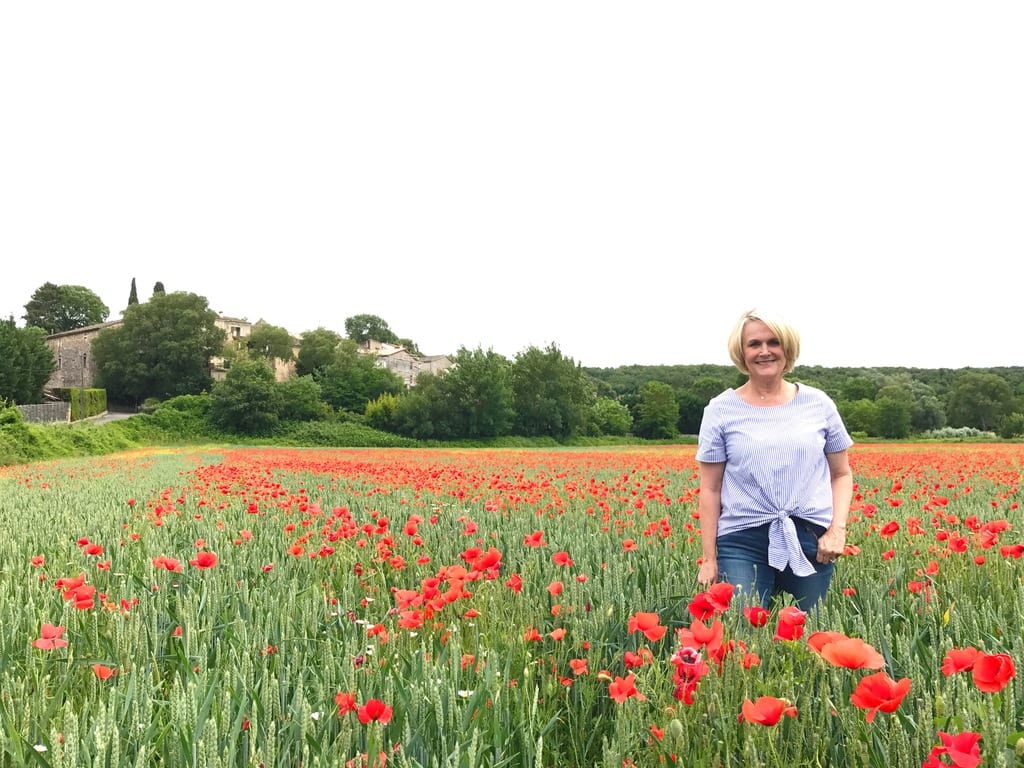 My week at the Heartistry Experience was truly amazing and I couldn't wait to get home to apply some of the wonderful ideas and tools I had learned. I met an amazing group of women and made so many new friends from around the world. Lyn's gift for hospitality is wonderful and I learned so much from her. She is a beautiful and gracious woman.
I'd go back in a heartbeat! Please head over to Lyn's site to check out more photos and info on the Heartistry Experience. You can also follower her on Instagram at Heartistry.info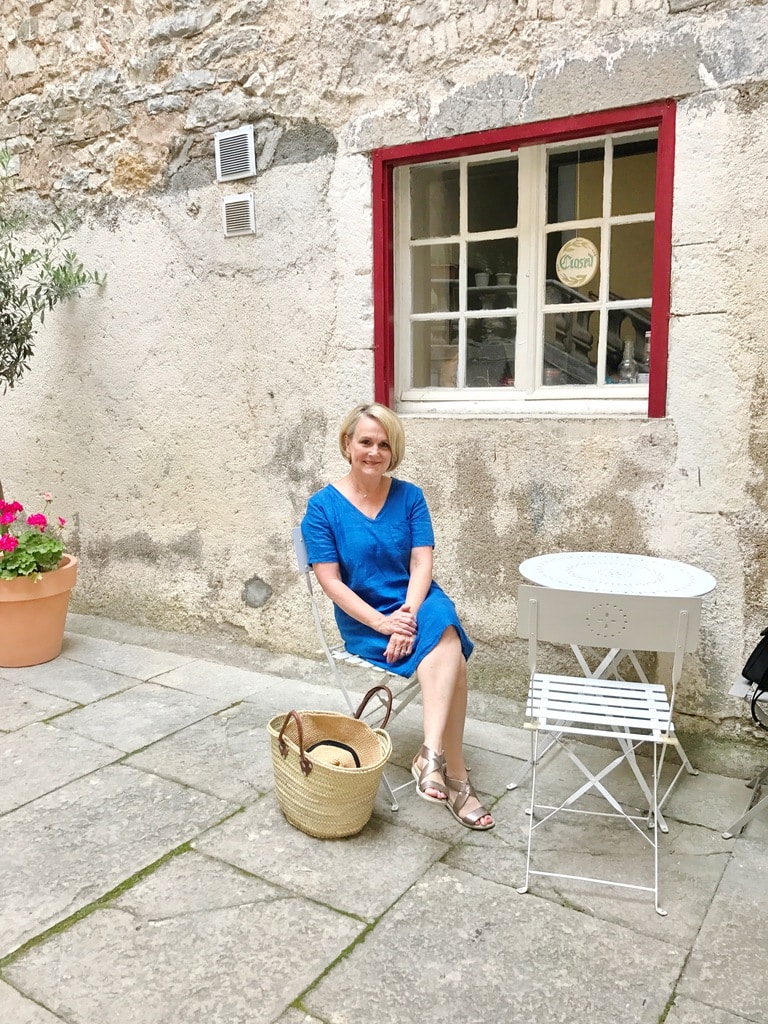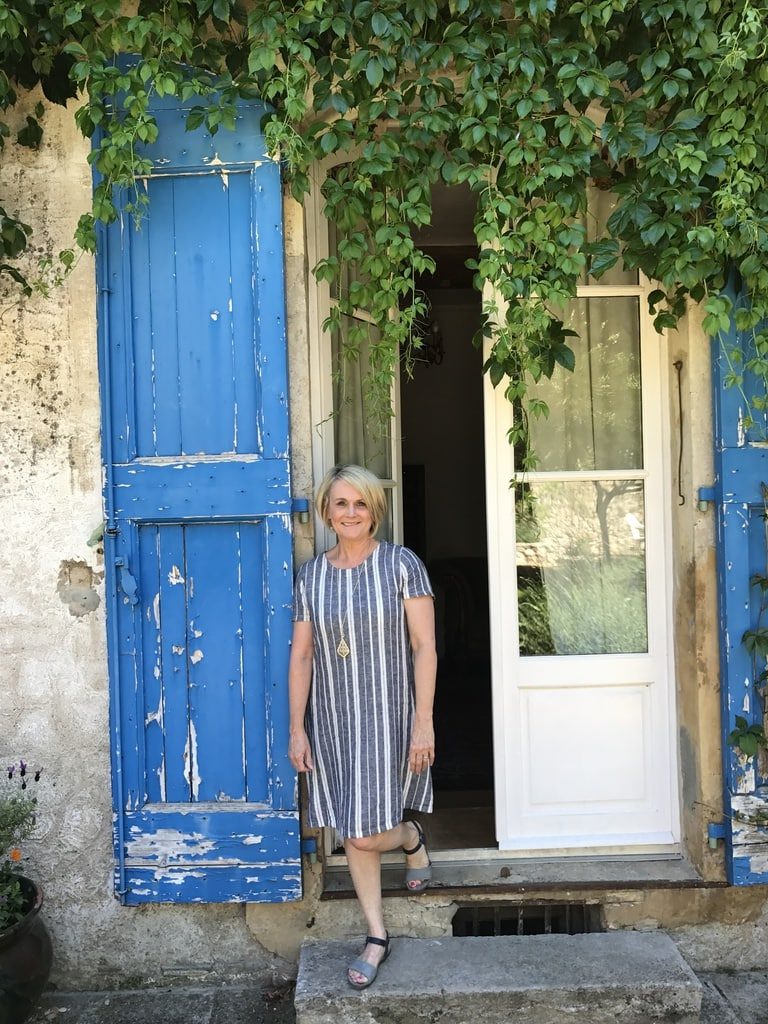 Lyn has another Heartistry Experience in France scheduled for later this year – be sure to head over to her site to read all about it.