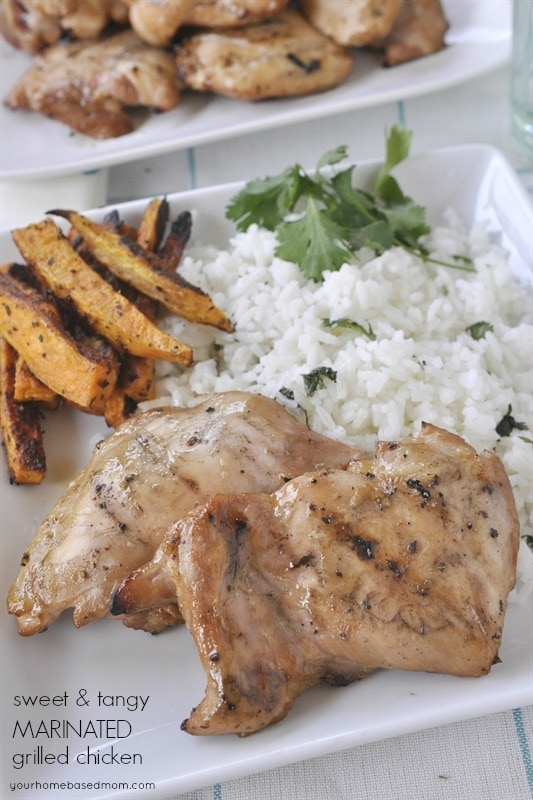 Sweet & Tangy and Quick & Easy!
I hope you are enjoying your weekend!  Today's recipe is one we made a lot this summer and if you are looking for something easy to make for dinner this weekend today's recipe is it!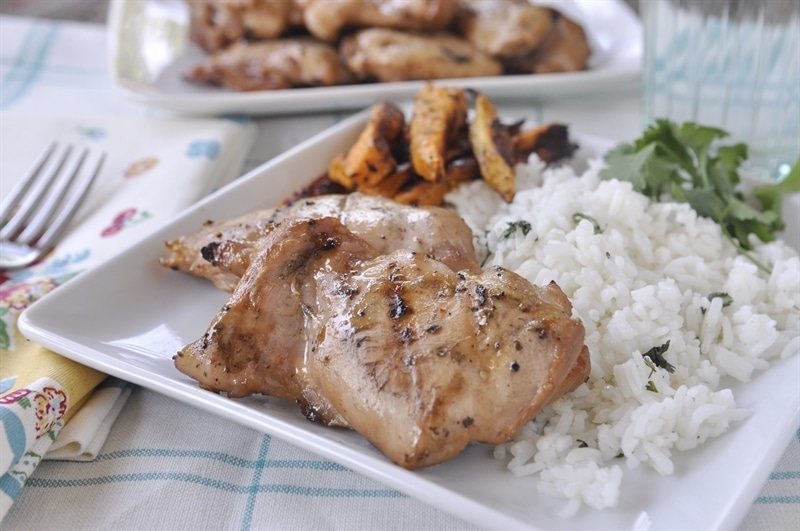 Sweet & Tangy Marinated Grilled Chicken can be made with chicken thighs or chicken breats, whichever you prefer. I really like to grill chicken thighs because they are so much more moist than a chicken breast.  The marinade is a combination of honey, soy sauce, greek yogurt and rice vinegar.
The chicken can marinade for a few hours (even 30 minutes) if you forget and up to overnight.  Just mix up the marinade and place it and the chicken in a zip loc bag or a bowl covered in plastic wrap.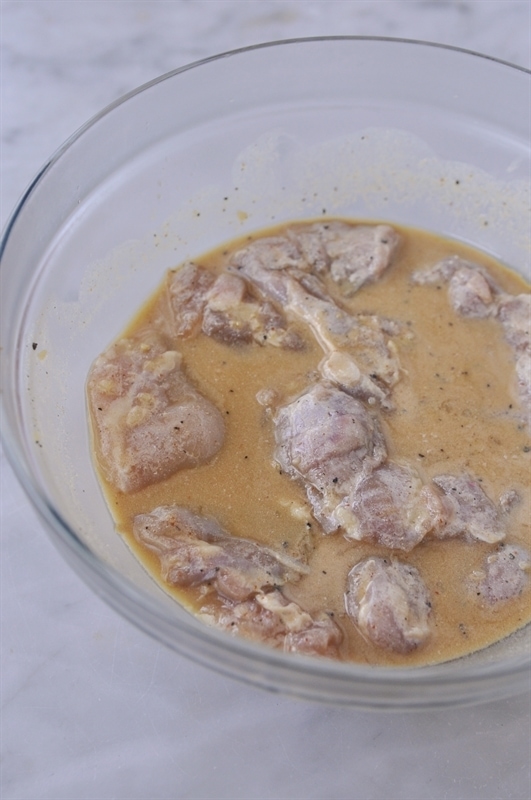 I love the chicken grilled but if you don't have a grill or it's too cold and rainy you can also cook it in the oven or in a grill pan on the stove top.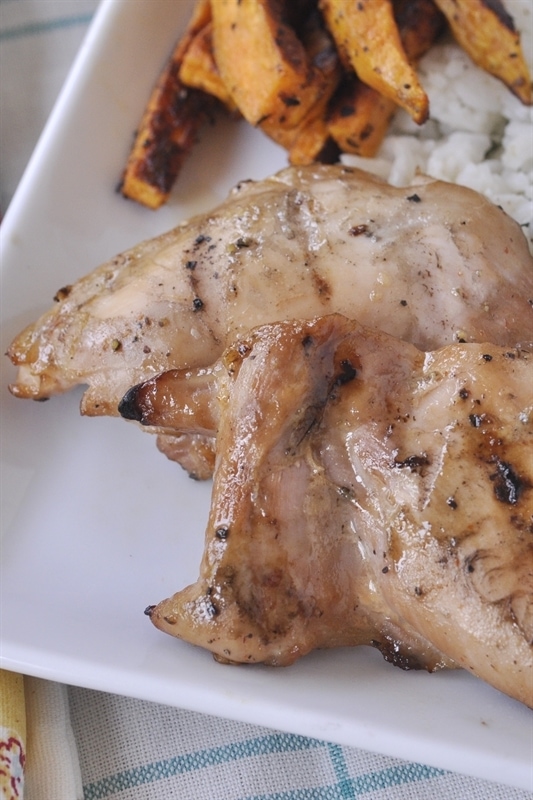 It's an easy dish to put together and it is fully of great flavor.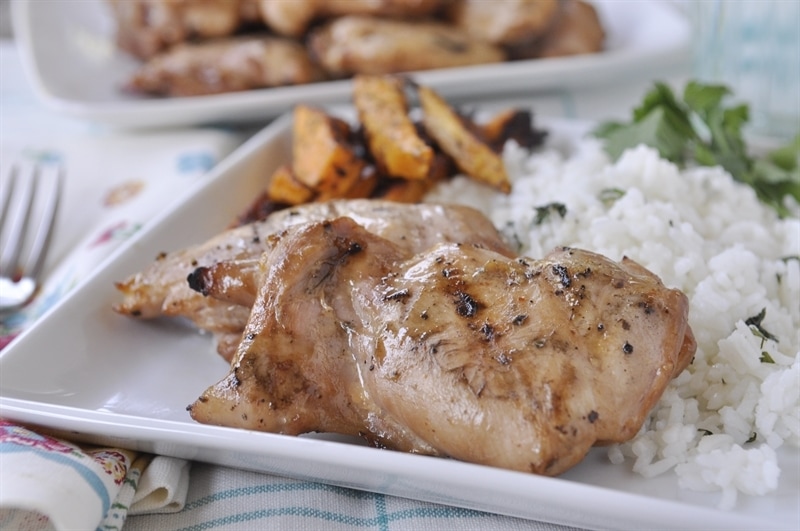 This recipe was originally shared over at 30 Handmade Days.
Garlic Ginger Green Beans –  Roasted Cherry Tomatoes – Maple Syrup & Bacon Roasted Sweet Potatoes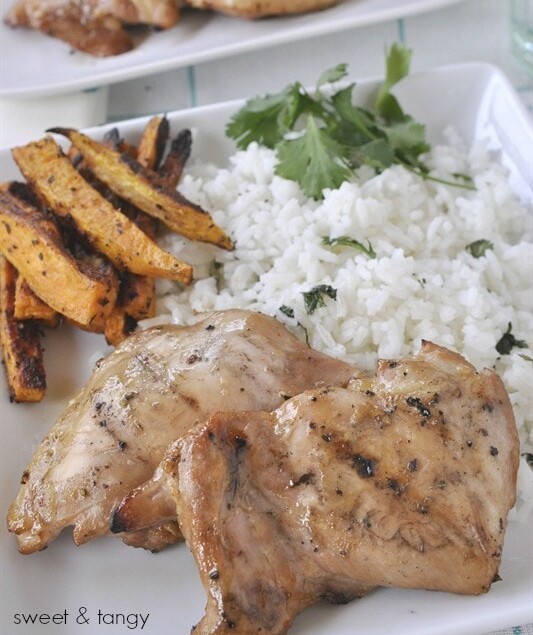 Sweet & Tangy Marinated Grilled Chicken
Ingredients
2 cloves garlic minced
1 tsp Asian Chile Pepper Sauce or more to taste
1 1/2 Tbsp honey
2 Tbsp soy sauce
2 Tbsp greek yogurt
3 Tbsp rice vinegar
1/2 tsp salt and pepper
2 lbs. skinless boneless chicken thighs
Instructions
Mix together all ingredients but chicken.

Place mixture and the chicken into a bowl or zippered plastic bag and refrigerate for 2 hours or up to overnight.

Grill until chicken is cooked through.
Enjoy!
Leigh Anne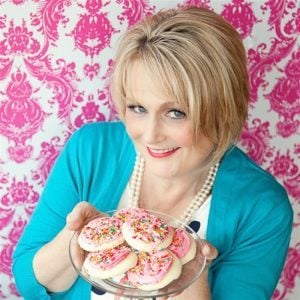 You can also visit me on Facebook, Pinterest, Twitter or Instagram.