Sweet Orange Petal Roll is a fun twist on the traditional orange roll and so much more fun to eat.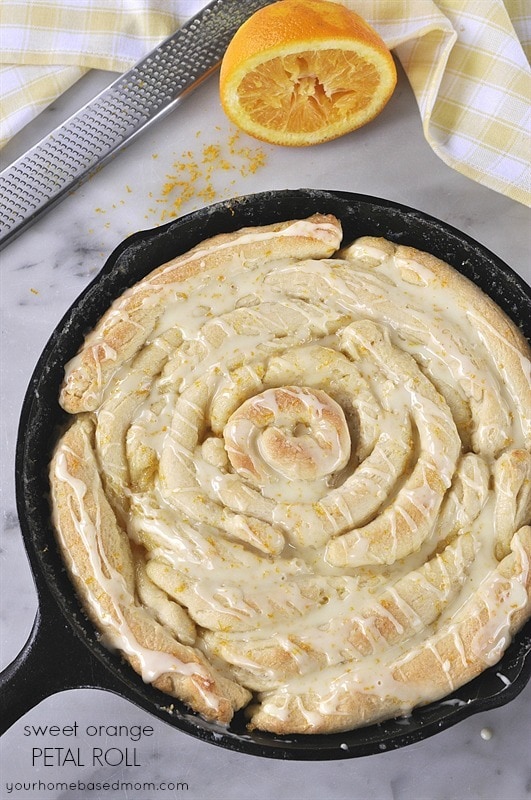 So I have a hard time leaving a good thing alone and a Petal Roll is one of them!
Remember that yummy Sweet Petal Cinnamon Roll I shared last year? And then there was that Garlic Parmesan Petal Roll a few weeks ago. So I figured why not an orange version.
I love orange rolls and they always make an appearance at our Easter table in some shape or form. So this year they are go to take the form of Petal Bread.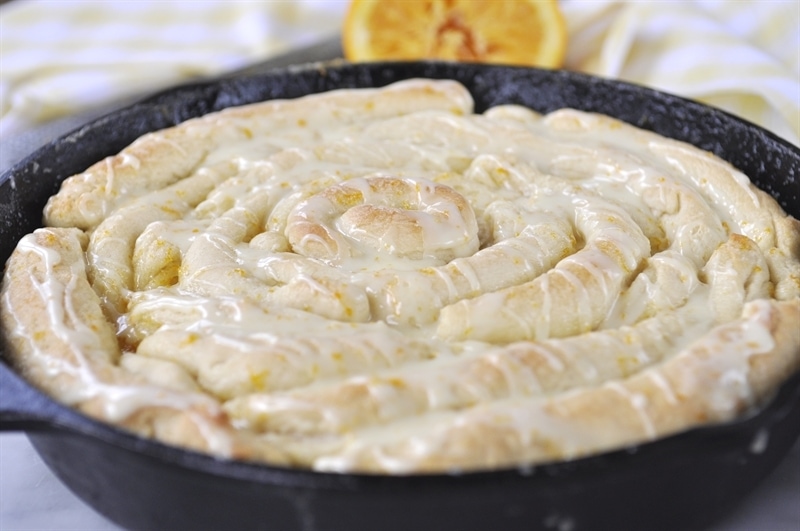 My mom has always been the master orange roll maker in our family and you can find her original orange roll recipe here if you prefer a more traditional form of orange rolls. But get a little crazy this year and serve your orange rolls in the form of a petal roll. The kids are going to love it. Who doesn't love to tear their food right out of the pan!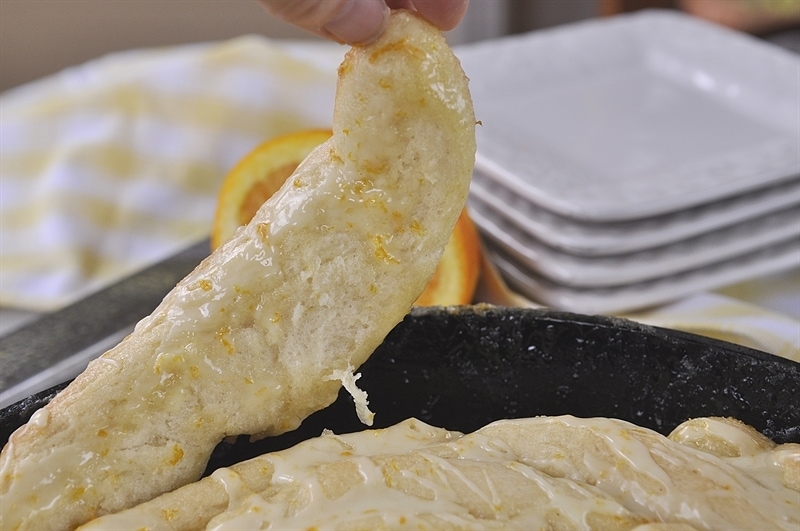 I used the same dough as I did for the Cinnamon Petal Roll. Just mix it up and let it rise until doubled.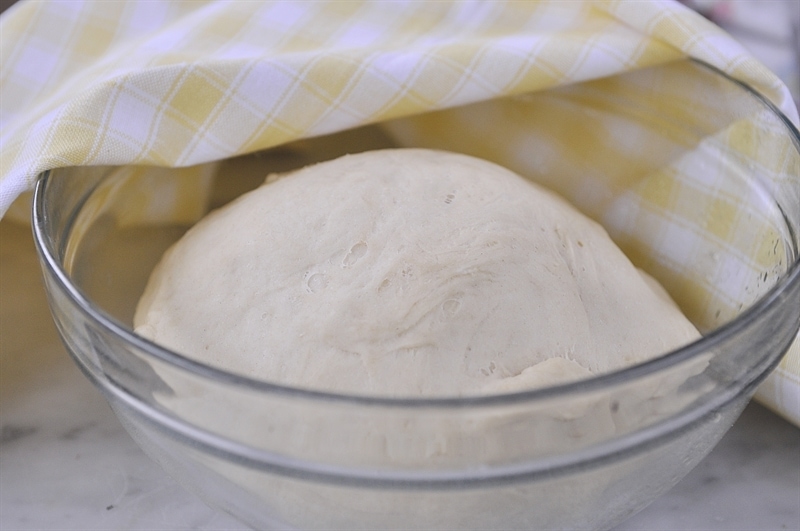 Then break off golf ball size clumps of dough and roll it into a 5-7 inch rope. Dip it into your butter/sugar/orange rind mixture and then start forming your petal in the middle of the cast iron pan. I prefer using a cast iron pan but you could use any round pan that can cover in the oven.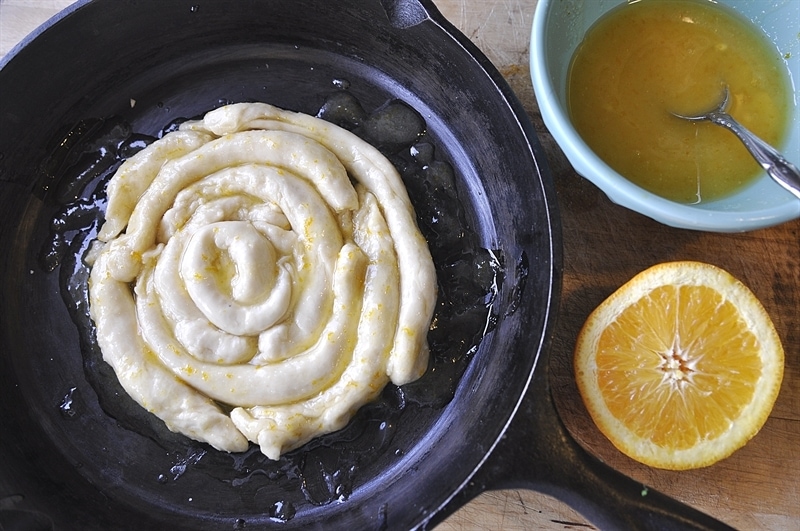 Just keep adding ropes of dough until the whole pan is full.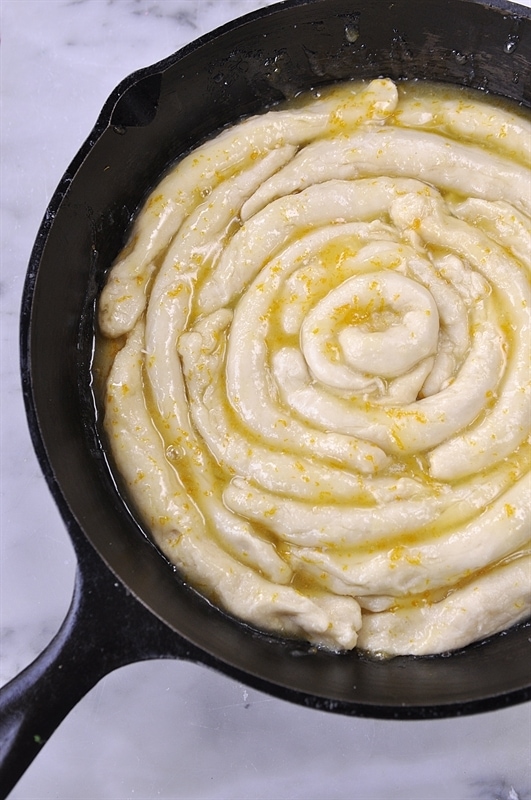 Bake at 350 degrees F for about 20 minutes.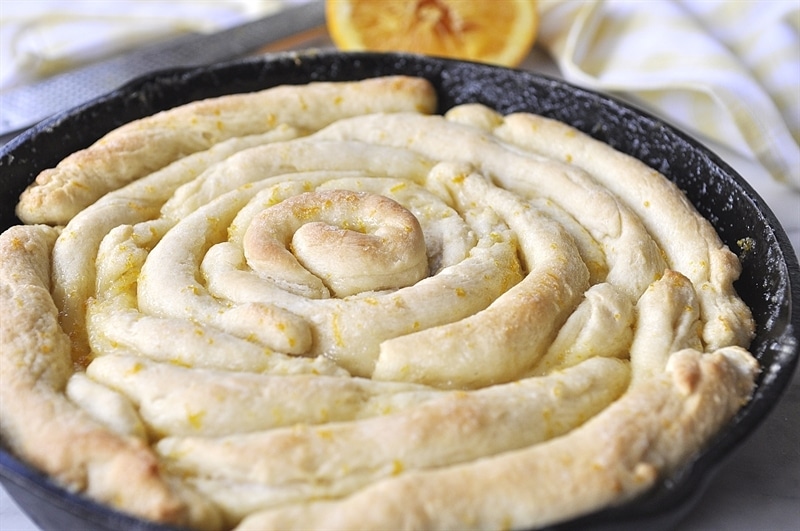 Then it is time for the crowning touch – the orange glaze. Don't forget this step. I like lots of glaze goodness. And there you have it – a Sweet Orange Petal Roll. Pretty much perfection.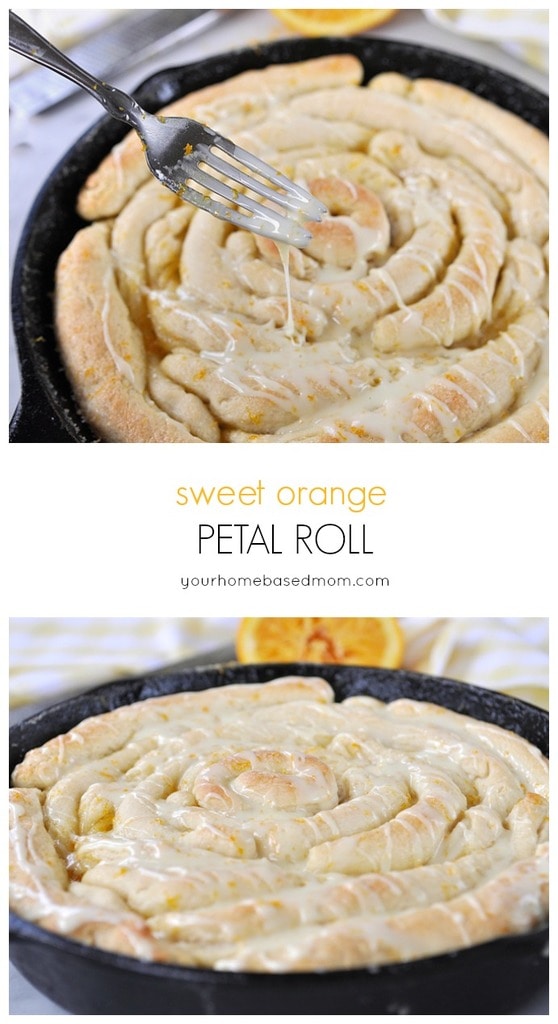 Check out my favorite cast iron pan here.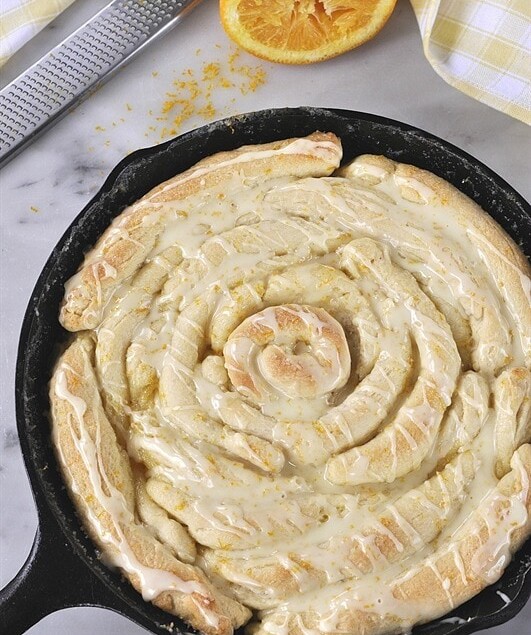 Sweet Orange Petal Bread
Ingredients
3/4 C milk
3 Tbsp butter
1/2 Tbsp salt
2 Tbsp sugar
2 1/2 - 3 C flour
1 Tbsp yeast
1/4 C warm water
1/2 C sugar
1/2 C melted butter
grated rind of one orange
Glaze
1 C powdered sugar
2 Tbsp orange juice or enough to make a nice drizzling consistency
Instructions
Warm milk and add 3 Tbsp butter, 1/2 Tbsp salt and 2 Tbsp sugar.

Stir until butter melts.

Add yeast to water and let proof for 5-10 minutes.

Add flour, milk and yeast mixture together.

Knead until smooth in mixer with dough hook - about 5 minutes

Let dough rise covered in a warm place for about 1 hour or until doubled in size.

While dough is rising mix together 1/2 C melted butter, 1/2 C sugar, and rind of orange.

After dough has risen break off balls of dough about the size of a golf ball.

Roll dough into a 6-8 inch long rope.

Dip rope into sugar mixture to coat and then place into a 10" cast iron skillet starting in the middle. Roll dough into a spiral.

Continue making dough worms and add them onto the spiral until the pan is full.

Bake at 350 degrees for 20 minutes.

While baking mix together glaze

Drizzle glaze over warm bread.