Summer Travel Wardrobe that fits in a carry on – it's the perfect way to travel and you'll have more than enough clothes for two weeks!
Summer Travel Wardrobe in a Carry on!
Let me begin by saying I have never been known as a "light" packer.  I am more of the "heavy" packing type. I am usually the one that shows up with the suitcase the size of a house and you wonder if I am moving in!
When I was planning my trip to the South of France that I took a few weeks ago, I knew I would be traveling on my own, i.e. no husband there to carry my suitcase!  If I didn't figure out how to pack lighter and try and get everything in a carry on I knew I would be sorry. But the thought of packing for over two weeks in a carry on just boggled my mind.  I really didn't think I could do it.
I also knew I wanted to leave some room in my suitcase to bring home some French treasures…. oh dear, could I do it???  I was determined!  Gues what?!  I did it and today I'm going to share all the details with you.
Top Tips for Packing Light
Pick a color scheme:All the clothes will mix and match.  My color scheme was navy, white and grey.
 Use packing cubes.  This was the first time I had used packing cubes and they were amazing.  I rolled all my clothes up and put them in the cubes.  I am a total convert!  I used a variety of sizes and you can put clean clothes on one side and dirty on the other!
Tops:  I picked 5 short sleeve tops and 1 long sleeve and two lightweight jackets.  It was going to be hot where I was going so I had more short sleeve than long sleeve.  I get cold on the plane and in the evenings so I still wanted a long sleeve option and some lightweight jackets.  The short sleeve shirts went with all of my pants and three of the shirts when with my skirt (see bottoms below).  The long sleeve shirt went with all three pair of pants.  I usually take one graphic t shirt, one striped shirt and two or three solid shirts.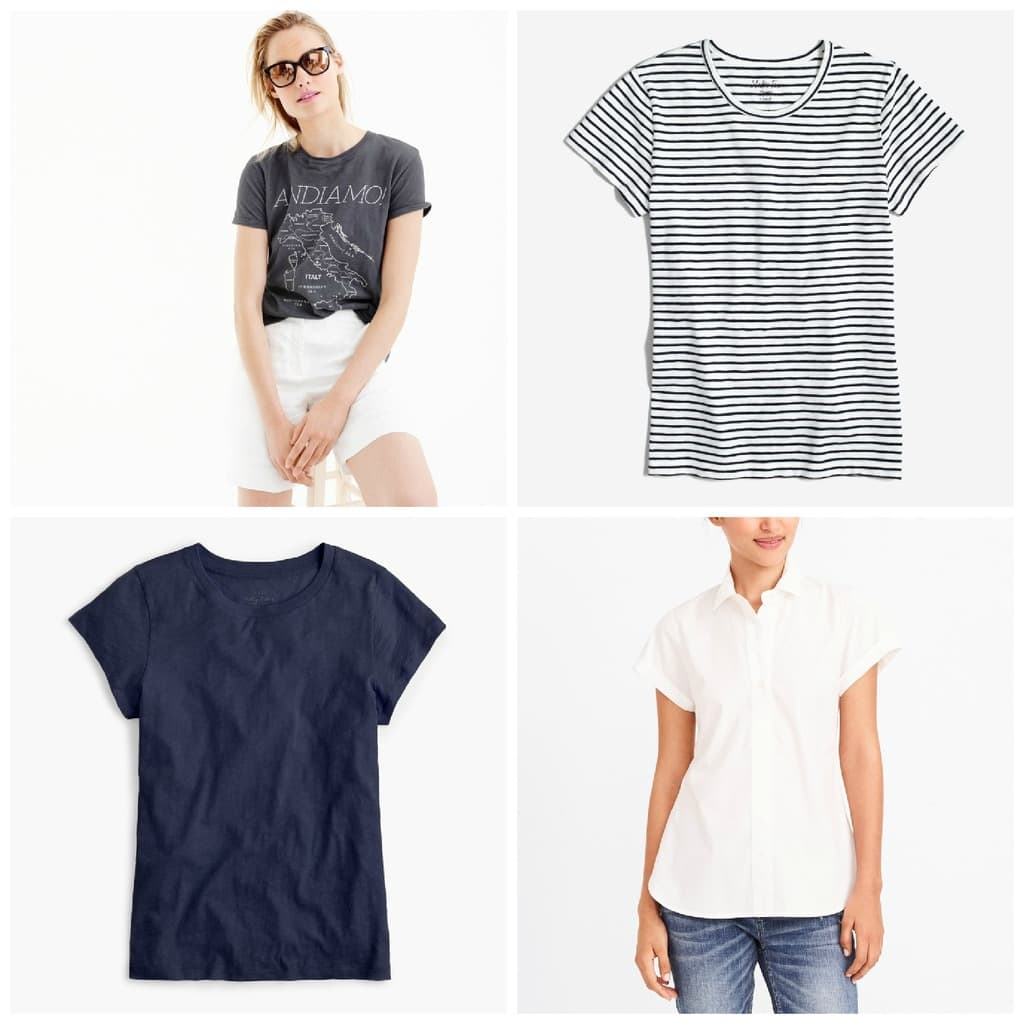 Graphic T Shirt | Striped Shirt | Navy T Shirt | White Shirt
I love traveling with a denim jacket (it goes with EVERYTHING) and this lightweight Tencel jacket is comfy and packs really well.  You could get away with only taking one jacket but I like options and I was having heavy packing withdrawals. The grey top was so soft and it was the perfect travel shirt.  It felt like pajamas.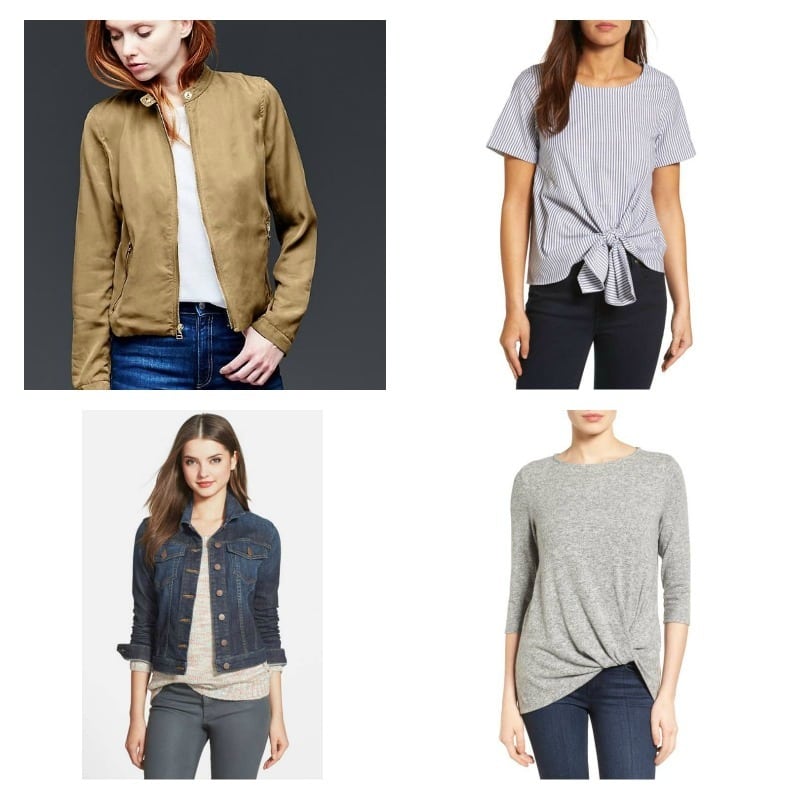 Tencel Jacket (similar)| Striped Blouse | Denim Jacket | Grey Knit Top
4.  Bottoms: I took 3 pairs of pants –  jeans, white linen pants and a great lightweight pair of travel pants from Athleta that I fell in love with.  They are comfy and lightweight.  I could have probably just taken the travel pants and the white pants and been fine but again, I like a few more options and I can't imagine traveling without a pair of jeans. I had a few "dressier" events that I wanted the white pants for. I wore the Athleta pants on my 3 travel days.  They were perfect for the plane.  I really prefer dresses and skirts in the summer so I had to take one skirt.  It worked with all but one of my tops and I wore it a lot!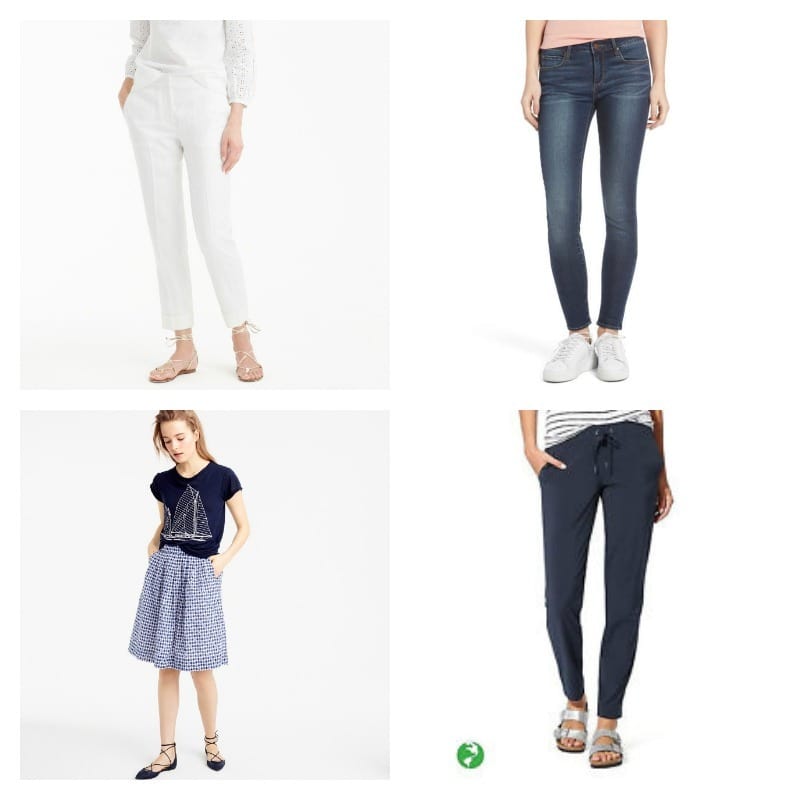 Linen Pants | Jeans | Skirt | Travel Pants
5.  Dresses: I took five dresses. (one not pictured)  I am a dress girl and I love them for warm weather travel.  If you don't like dresses, take a few pair of shorts that will work with the tops you have packed or another skirt or pair of pants.   For one of our events we were asked to wear black or pink so I packed the black maxi dress for that event.  It rolls up small so didn't take up much space.   Some of the dresses I took are no longer available so I've included photos of similar dresses. I probably would have been just fine with 3 or 4 dresses.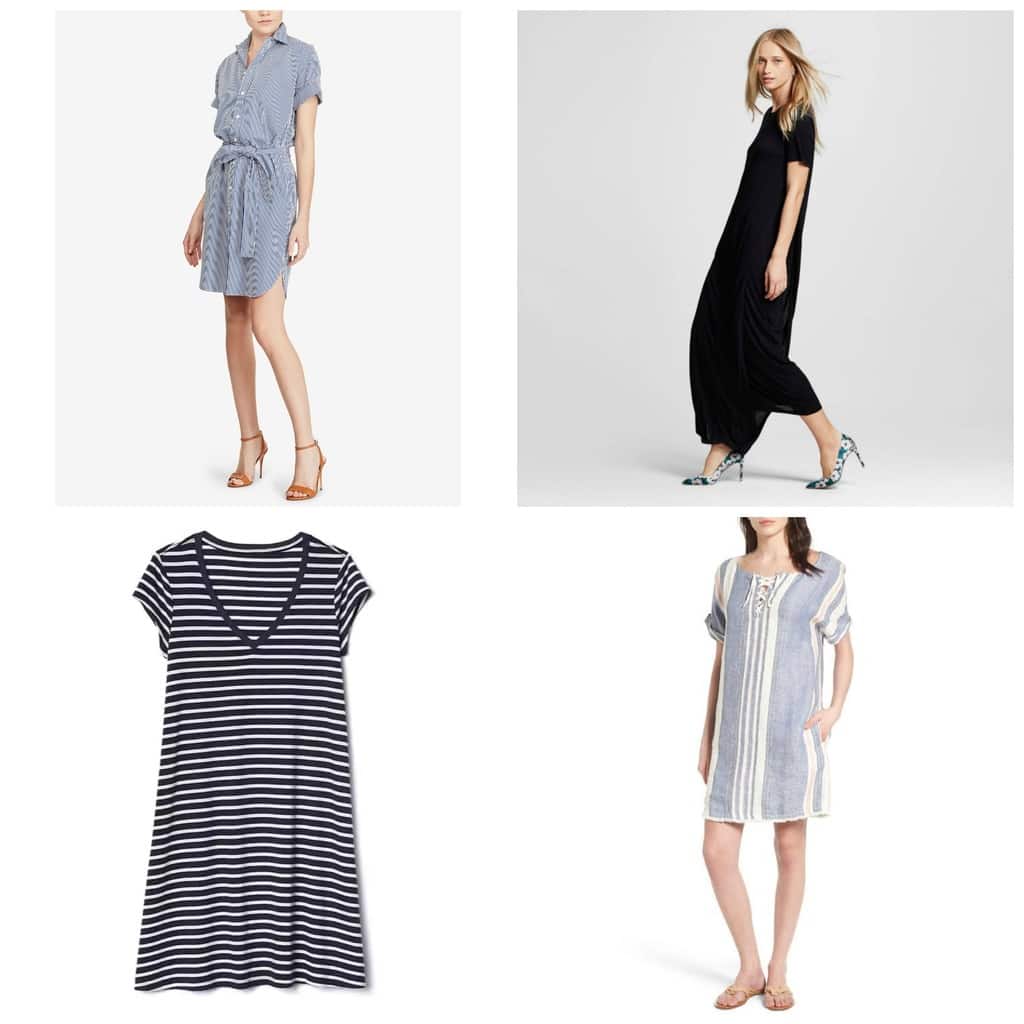 Shirtdress | Knit Maxi Dress | T-Shirt Dress| Linen Dress
6.  Shoes:  Comfy shoes were really important.  I've written a whole other post about the shoes I took on the trip.  I loved my choices and my feet have never felt better when I've traveled.  Read all about the shoes here.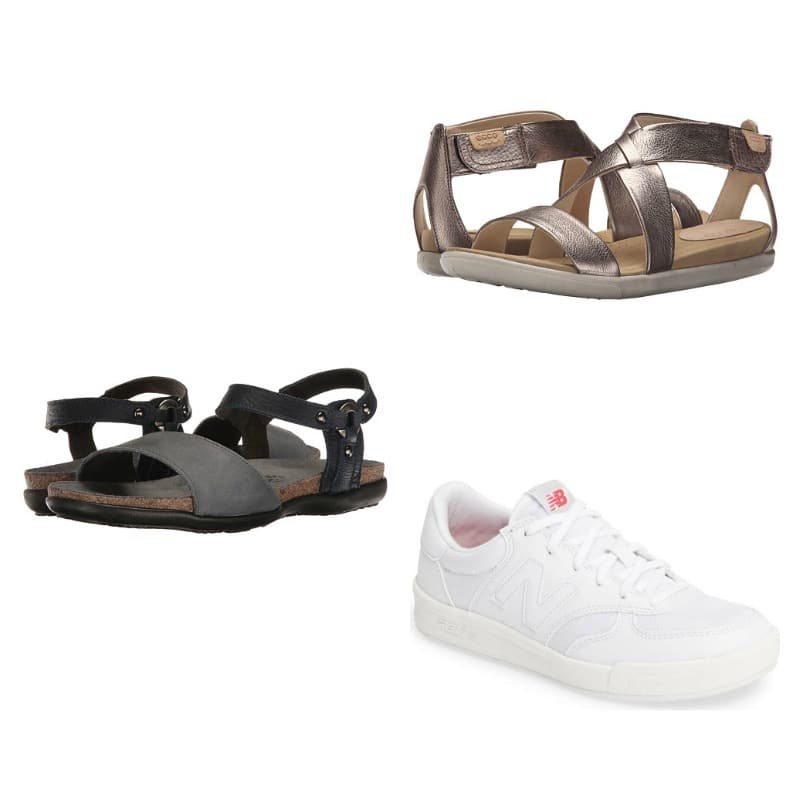 Ecco Damara Sandal | Naot Sabrina sandals | New Balance Tennis Shoes
7.  Comfy but cute.  I absolutely believe in being comfortable but I also believe in looking cute!  On the days I was on an airplane I wore my comfy new travel pants which also happen to be super cute along with the soft grey top, jean jacket and my white New Balance. I had three different airplane travel days so this outfit came in handy!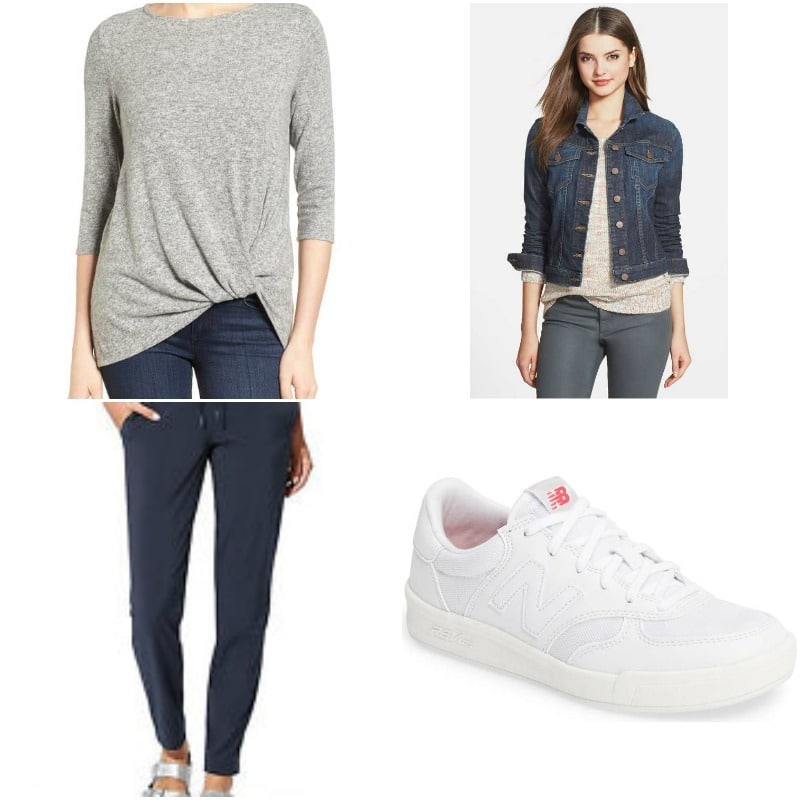 Grey Top | Denim  Jacket | Travel Pants | New Balance Shoes
Here are a couple of the outfits I put together with the pieces but there are so many more options since everything mixes and matches.
Skirt | Graphic Tshirt | Denim Jacket | Sandals
Blouse | Jeans | Jacket (similar) | Sandals

Linen Pants | Striped Shirt | Jacket (similar) | Sandals
I did purchase a new suitcase for the trip.  I wanted to make sure I had the biggest carry on that was allowed.  I bought a hard shell case and loved it.  It had an expandable zipper so I made sure everything fit in the bag without being expanded on the way there so I had some extra room to bring some things home.  I also included a collapsible bag that I could fill up with goodies too.  I ended up checking my bag on the way home and carrying on my collapsible bag full of treasures and my backpack.
My Suitcase: Delsey Luggage Helium Aero Carry-On Spinner Trolley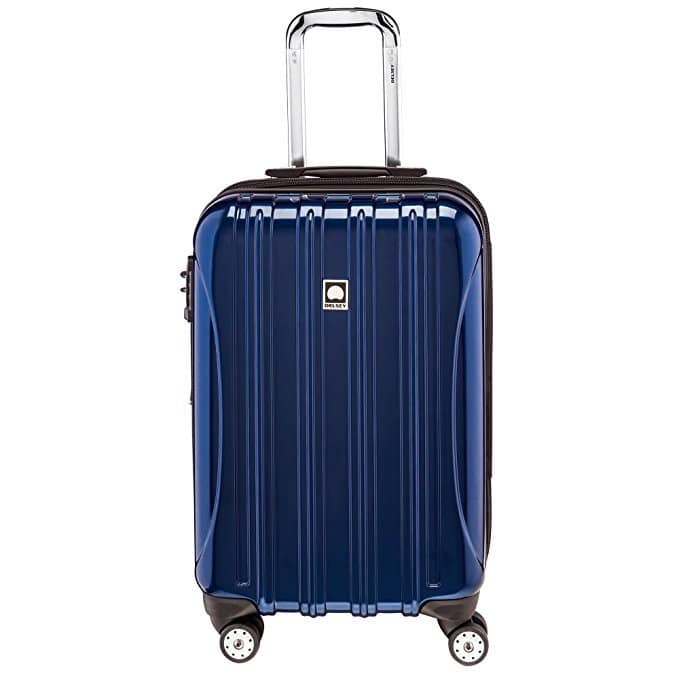 My Purse:  Travelon Anti-Theft Classic Mini Shoulder Bag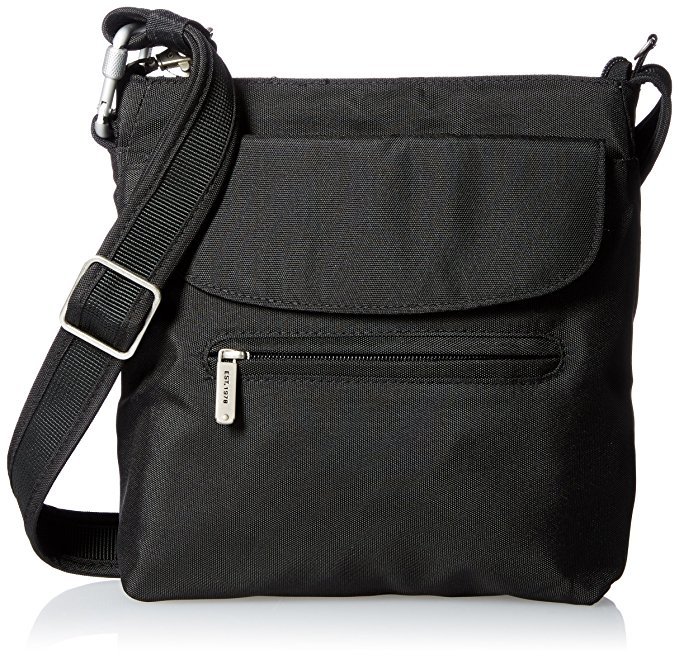 My BackPack: Travelon BackPack  These held all my electronics.  My laptop, my Kindle, my extra charger, and lots of other stuff!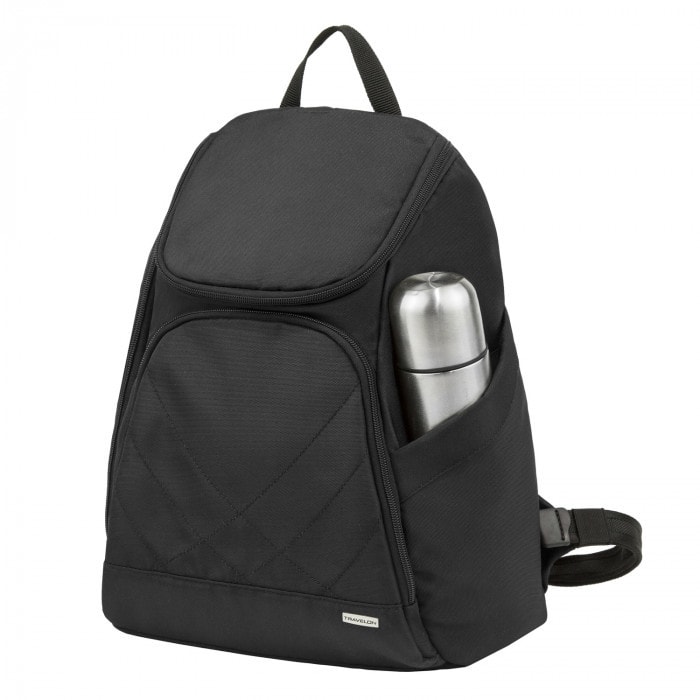 My Extra Collapsible Bag: Wandf Foldable Travel Duffel Bag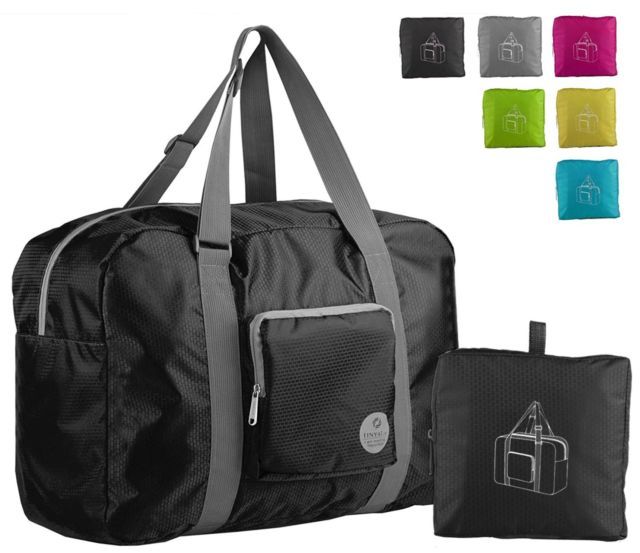 Toiletry Bag:  Packing toiletries can be a bit of a challenge.  I found this perfect size toiletry bag that fit great in my suitcase and held everything I needed.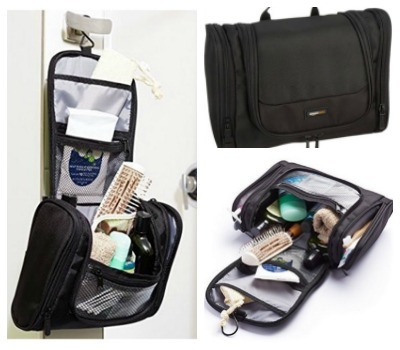 I purchased these bottles to put my shampoo and lotion in.   I also have these small containers to put moisturizer, foundation and other things in. I bought travel size deodrant and toothpaste and a smaller hairbrush.  I also purchased a small travel size blow dryer which ended up blowing up on me the first time I used it – didn't work with the eletrical current in Europe even though it said it would.  Fortunately for me the Air BnB I stayed in had a blow ryerand when I was at the chateau at the Heartistry Experience the gal I was sharing a room with had one she let me borrow.
There you have it!  I did it.  I packed for two weeks of travel in a carry on.  What are some of your favorite travel tips?  I'd love to hear, leave me a comment below!