I had a comment from one of you the other day asking me if I would be sharing my summer reads.  I am glad she reminded me!
The last few summers I have shared with you what I have been reading during the summer months.  You can check out past summers here:  Summer 2011  and Summer 2010.
I must admit I haven't done as much reading this summer as I usually have due to Wedding Carnival preparations which seem to consume every free minute but I have managed to squeeze a few books in.  Thank goodness for books on CD because I get a lot of reading done while I am running Wedding Carnival errands!  Also,  I am counting summer as starting the first of May when Tessa came home from school for the summer.
I am often asked how I manage to read as much as I do.  I love to read and I have always been a reader.  My mother shared her love of reading with me growing up and I have been a reader ever since.  (A shout out to my mother whose birthday it is today.  She is still an avid reader at age 82!)  I also do not watch TV except for a BBC series now and then.  I'll share some of my favorite BBC shows in another post.  I am also a very fast reader which helps and like I said I do a lot of "reading" in the car listening to books on CD and yes, that does count as reading!
So here is this summer's list – so far!  I may have to do another update in a month or so.
The Night Circus by Erin Morgenstern.  The Night Circus or Cirque des Reves is a circus that arrives without warning, simply appearing when yesterday it was not there.  It was a bit slow getting into it but I totally enjoyed the story.  A little mystical magical romance for summer!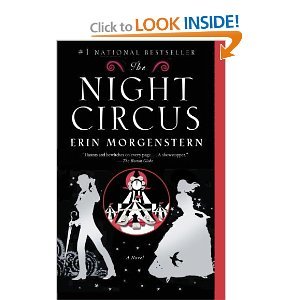 In Search of Balance by Richard Swenson.  Although I am still searching I really enjoyed this book and took quite a few  notes while reading it.  Some good thought provoking ideas and suggestions that  I am trying to incorporate into my life.  I always try to read one or two non-fiction books each summer for personal improvement!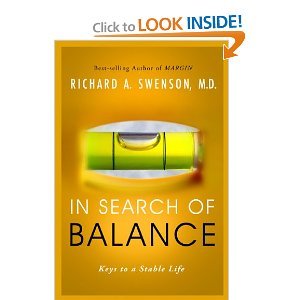 Galloways Marathon FAQ  by Jeff Galloway.  Although I am not planning on running a marathon I did pick up some good tips from Jeff.  I like his run/walk approach to long distance running but I think a 1/2 marathon was enough for me.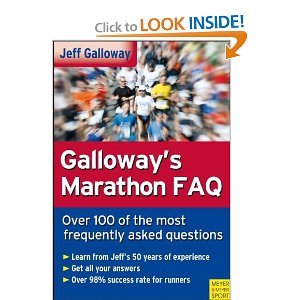 The Good Earth by Pearl Buck.  I also like to read one or two classics each summer and this was my first one for the summer.  I had never read it before.  Jim and I listened to it on a long car ride and he enjoyed it too.  The life and labors of a Chinese farmer.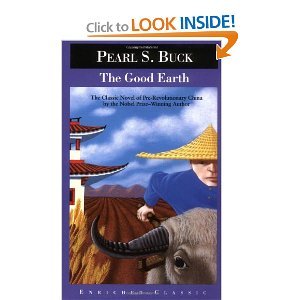 The American Heiress by Daisy Goodwin.  This book was recommended to me as one that "anyone who loves Downton Abbey, will love this book."  Well, I love Downton Abbey and I enjoyed this book.  I didn't love it but it was a good read.  It is the story of a wealthy American girl who marries a British Aristocrat.  Sound familiar? The two main American women in the book and mini series even have the same name!  The beginning is slow but if you hang in there it gets better.  Tessa and I listened to this and both enjoyed it.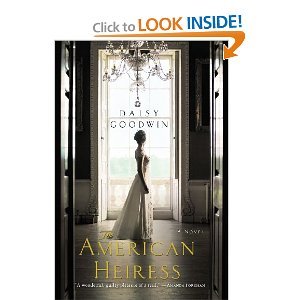 Suite Francaise by Irene Nemirovsky.   This book has been a continuation of my run on books that take place in Paris that I have been on for the last year.  This book is about Paris during WWII and the Nazi occupation.  When Irène Némirovsky began working on Suite Française, she was already a highly successful writer living in Paris. But she was also a Jew, and in 1942 she was arrested and deported to Auschwitz, where she died. For sixty-four years, this novel remained hidden and unknown.
Home to Harmony by Philip Gulley.  This is a fun new series I discovered this summer.  If you are a fan of the Mitford Series you will enjoy the Harmony series.  They are sweet, simple easy reads about a quaint little community and all the characters that live there.  You may just want to move to Harmony after you are done reading it just like I wanted to move to Mitford!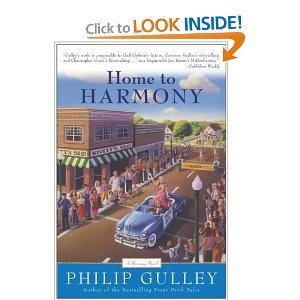 If you enjoy it you will also want to read the other books in the series like I did.  They are all very quick and easy reads.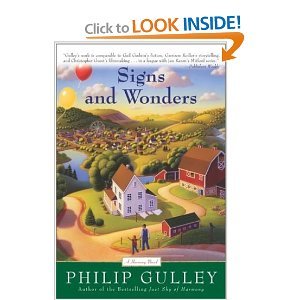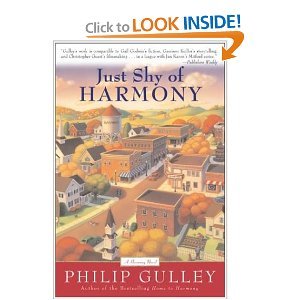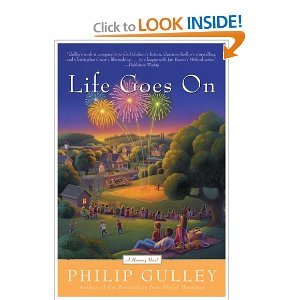 No Need for Speed: A Beginners Guide to the Joy of Running by John Bingham.  Not sure I found the joy in running yet but I'm trying.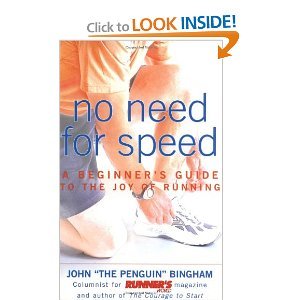 A Million Miles in a Thousand Years  by Donald Miller.  This book was recommended to me by my good friend Marsha and I loved it.  I read a library copy and took copious notes while reading the book.  Marsha and I then went down to Powell's Books and bought a copy.  Jim is now reading it and I will reread when he is done.  Donald Miller is a Portland author and the book is Donald's story of how he learns to edit his life into a great story which is something each of us can do.  We can edit our own life and make the choice to live a great story. This book is a celebration of the beauty of life.  I loved it and it has changed how I look at my life.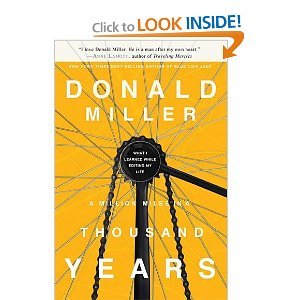 The Beginner's Guide to Goodbye by Anne Tyler.  I have been an Anne Tyler fan since reading The Accident Tourist in 1985.  I think I have read every book she has written.  This book is a story of loss and recovery and how the main character (a man) learns to live with and deal with loss and how to say goodbye.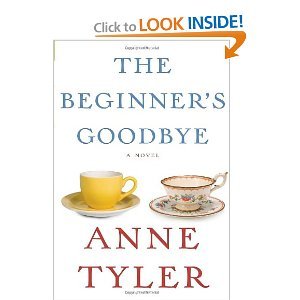 Killing Lincoln by Bill O'Reilly.  This book came on recommendation from my husband who is a big history fan and a Bill O'Reilly fan.  Although not my favorite book of the summer it was an interesting read and I learned a lot about the history of the Civil War and President Lincoln's assassination that is not printed in your average history textbook.
Heaven Is Here  by Stephanie Nielson.  This is the story and book written by popular blogger Nie Nie who survived a near fatal plane crash with her husband.  It is a story of struggle, courage and amazing spirit.  Caution:  You may shed a tear or two.  I have been a follower of Stephanie's blog since the crash so most of the story I was familiar with but it is always inspirational.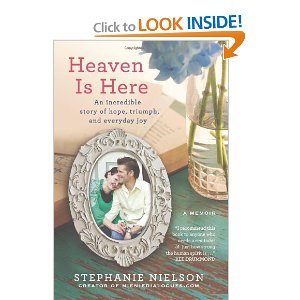 The Anatomists Apprentice by Tessa Harris.  If you are looking for a good murder mystery this summer and if you are a fan of  Bones or any of those CSI TV shows you will enjoy this book.  Amazon describes it as CSI meets Age of Reason.  The story takes place in England in the 18th century and is an enjoyable murder mystery/ forensic medicine type tale.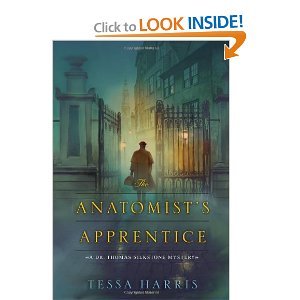 The Kitchen House by Kathleen Grissom.  If you enjoyed The Help you will like this book.  This story takes place on a plantation in the 1800's and is the tragic story of what life on a plantation as a slave was like.  Despite the terrible things the slaves endured they enjoyed family and love amongst each other.
Current Read:  Death Comes to Pemberley by P.D. James.  If you are a Jane Austen fan and a mystery fan you might want to check this one out.  I'll keep you posted.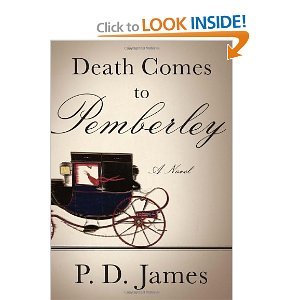 Eighteen books and counting.  What have you been reading this summer?