We're talking Stocking Stuffers Ideas here on the blog today.  I have a fun post for you featuring Stocking Stuffers for Cooks and I've got some friends sharing Stocking Stuffer ideas for lots of other categories.  Check out the links below and see what they are sharing!
ocking Stuffers for Babies // Stocking Stuffers for PreSchoolers // Stocking Stuffers for Teens // Stocking Stuffers for Boys // Stocking Stuffers for Photographers // Stocking Stuffers for Tween Girls //
Today's post is one I hope Santa sees so  he knows what I want in my stocking this year!  I have put a fun collection of some of my favorite, must have kitchen items that would make perfect stocking stuffers for the cooks and bakers in your life. I own most of these items and use them on an almost daily basis.  There are a few though that are on my Santa list this year!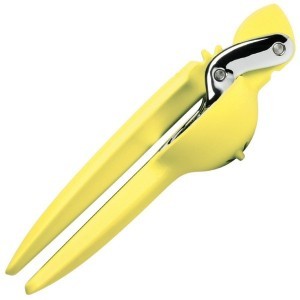 Chef'n FreshForce Citrus Juicer – $19.21
This may be my favorite kitchen gadget of all times!  I use mine almost daily.  If you ever use fresh lemons/limes you NEED one of these.  Promise, it is life changing when it comes to juicing lemons.  I give one as a gift at every bridal shower I go to!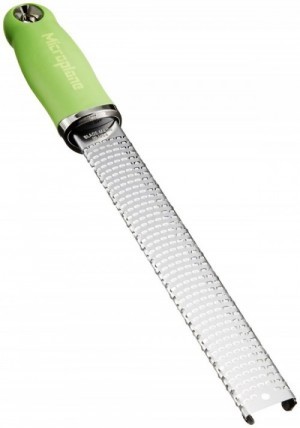 Microplane Premium Green Zester/Grater – $14.95
 Another favorite kitchen tool when it comes to working with citrus.  Quickly and easily zest your  lemons or limes and you'll be amazed at how many other things you will use t his for!  Great for hard cheeses, fresh ginger, nutmeg etc.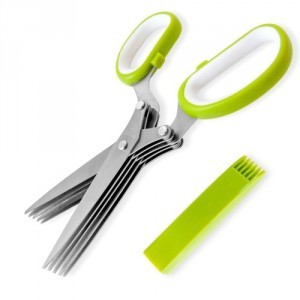 I love my herb scissors.  If you like to cook with fresh herbs you need a pair of these.  They easily, quickly and cleanly snip up your fresh herbs.    It has a nifty little cleaning tool too.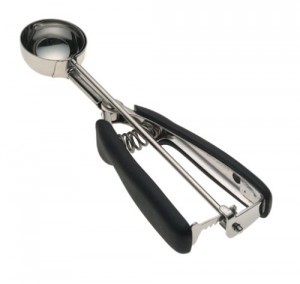 OXO Good Grips Medium Cookie Scoop – $16.47
I actually have several of these in different sizes but the medium is my favorite.  Gives you the perfect, even sized cookies every time.  And when needed can serve as an ice cream scoop too!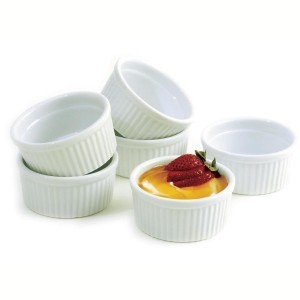 Norpro 6 Piece Porclein Ramkein Set – $12.89
I have quite a collection of these little white containers.  I use them all the time and for all kinds of things.  They were great for holding toppings at my recent Halloween I Scream Party for one!  I use them at just about every party I throw.   I have baked in them as well.   It is one of those things you can never have enough of.  Get yourself a set or two.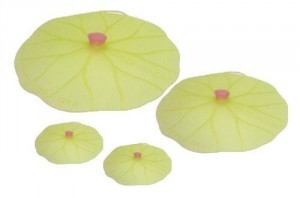 Charles VIANCIN The Lily Pad Lid – $29.99
A friend recently introduced me to these little wonders when we were browsing a kitchen store.  Love these things.  No more messes or spills to clean up in the microwave and eliminate the need for foil or plastic wrap for leftovers.  The lid forms a suction on your bowl and you can lift the bowl up by the little handle on the lid!

OXO Good Grips 11-inch Balloon Whisk – $9.95
Every kitchens needs a good whisk or too.  One that can really whisk and this one can.  Love the nice sturdy handle and  has a nice narrow shape.

LamsonSharp Chef's Slotted Turner –  $30.95
I don't own one of these but I'm hoping Santa brings me one.  This slotted turner is perfect for draining off liquid.  Love it!  Want one.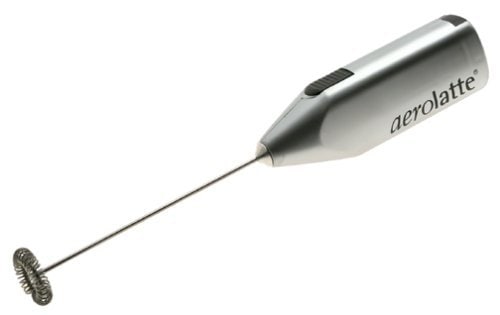 Aerolette Milk Frother –  $17.60
I am not a coffee drink but I love a vanilla or pumpkin spice steamed milk and a good hot chocolate.  I love using this frother to create a nice frothy top just like they do at Starbucks.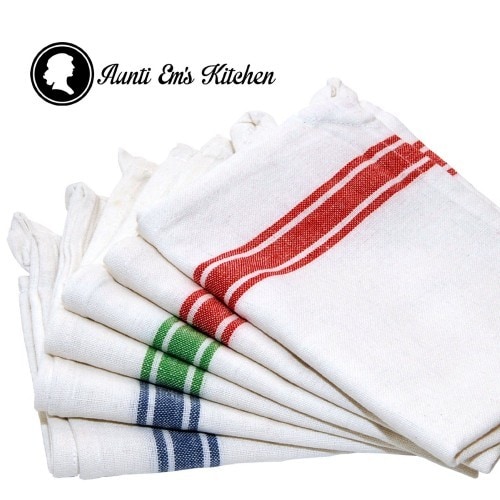 Kitchen Dish Towels with Vintage Design -Set of 6 for $13.47
I love a good dish towel and I basically can't function in the kitchen without one draped over my shoulder.  It's a family tradition.  My mom does the same t hing.  I also love these vintage designed towels for photo shoots of my food!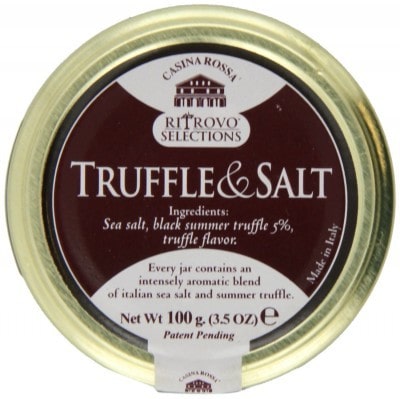 Tuffle Salt – $20.95
I keep a container of tuffle salt on my stove top and use it on everything.  It is so amazing and be warned, it can get addictive.  Sprinkle in your sauces, on your veggies, on your meats.  Anything and everything!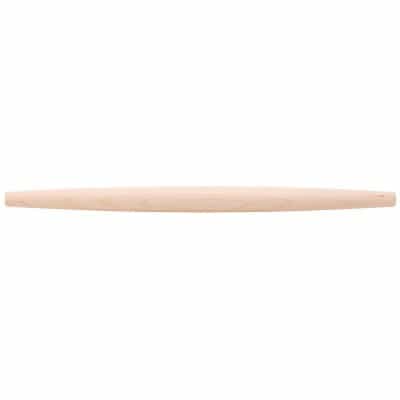 French Rolling Pin –  $9.99
I own several rolling pins but this is always the one I grab first.  I love not having handles to hold onto.  The tapered ends give you a better feel and control over  your dough.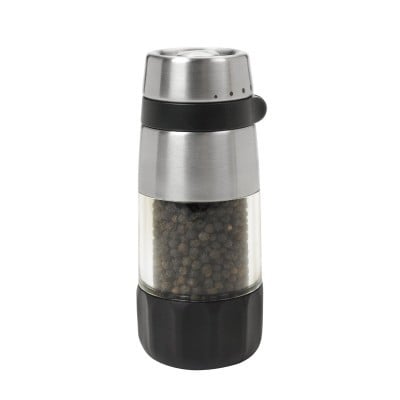 OXO Good Grips Pepper Grinder – $24.99
Every kitchen needs a good pepper grinder.  Freshly ground pepper is so much better.  Mine just sits right next to my stovetop.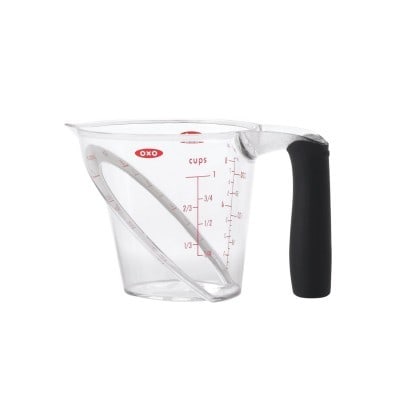 OXO Good Grips Angled Measuring Cup – $4.99
I don't  own one of these yet but think I need too  It is suppose to make measuring so much easier – you are able to read it from the top!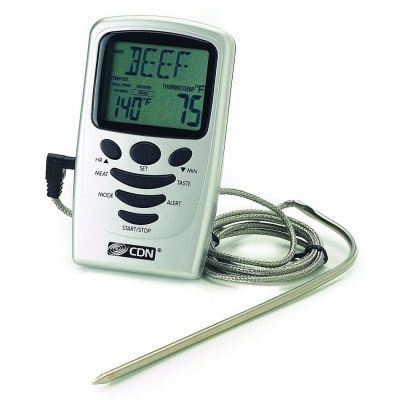 Programmable Probe Thermometer – $22.71
A good meat thermometer is crucial to cooking meat to perfection.  This one can be used in your oven or your grill.   Also works for candy making or deep fat frying.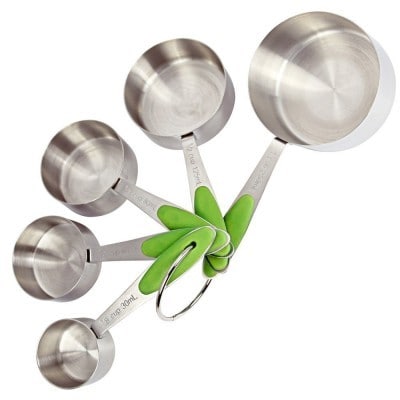 Perfect Stainless Steel Measuring Cups –  $19.95
A good set of measuring cups is a must in every kitchen and in fact I have 3 sets in my kitchen.  One is definitely not enough at our house.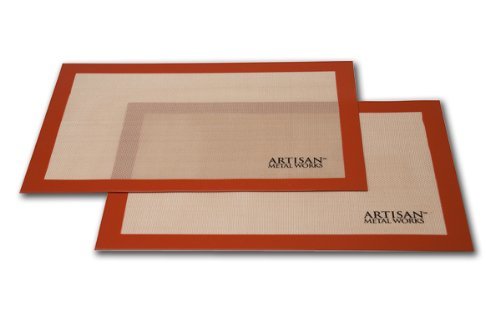 Non Stick Silcone Baking Mats – 2 for $15.53
Every kitchen must have a few of these.  Perfect for baking  – no need for parchment paper.  They can be washed up in the dishwasher too!

 OXO Good Grips Bent Icing Knife – $9.95
I own several of these, all in different sizes.  They are perfect for frosting cakes, cookies and spreading all kinds of things.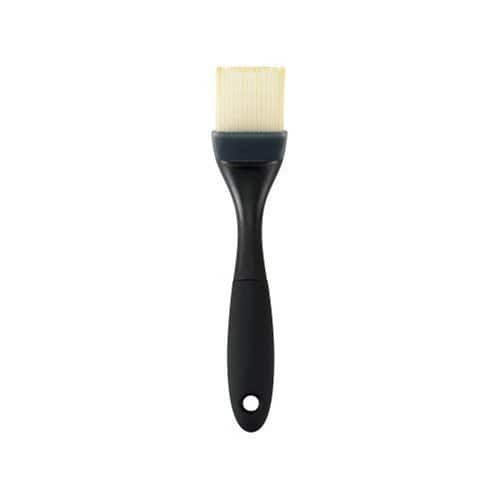 OXO Good Grips Silcone Pastry Brush – $7.95
I use mine for all kinds of things – basting meats, brushing melted butter on things.  Best part is how easy this cleans up!
There you have it – 25 of my favorite kitchen gadgets.  Perfect gift ideas for any baker or cook on your holiday list!
What's your favorite kitchen gadget?  I'd love to hear!
Check out lots of other fun stocking stuffer ideas.
Stocking Stuffers for Babies // Stocking Stuffers for PreSchoolers // Stocking Stuffers for Teens // Stocking Stuffers for Boys // Stocking Stuffers for Photographers // Stocking Stuffers for Tween Girls //