So just in case you need a little help planning your St. Patrick's Day menu I thought I'd give you some ideas with today's St. Patrick's Day Round Up.  None of the recipes are very Irish but they are all GREEN!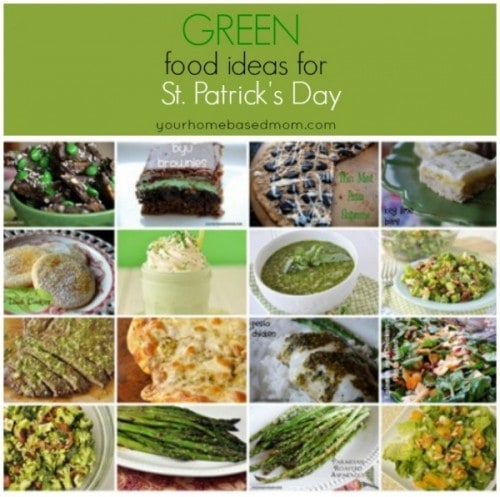 We'll start with dessert first – isn't that the most important part of any meal??
Green and mint just seem to go together and what better way to combine them than in a brownie!  BYU Mint Brownies are one of my favorite college memories – that and meeting my husband!
You can know make that famous, seasonal Shamrock Shake at home!  Enjoy it all year long, not just at St. Patrick's Day!
Shamrock Shake
Lucky for us Girl Scout cookies are available around St. Patrick's Day too – those Thin Mints  are my favorite.
A fun way to turn them into dessert –
Thin Mints also make the perfect Leprechaun Bark!!
If you aren't a mint fan but want a sweet green treat Key Lime is one of my favorite choices.
Key Lime Cake is my absolute favorite – if you like lime it will totally knock your socks off!
I like key lime in just about in any form….
So you may need something a little more savory for your St. Patrick's Day dinner – right?
One of my favorite green foods is Pesto.  You can put pesto on just about anything and make it tastes great.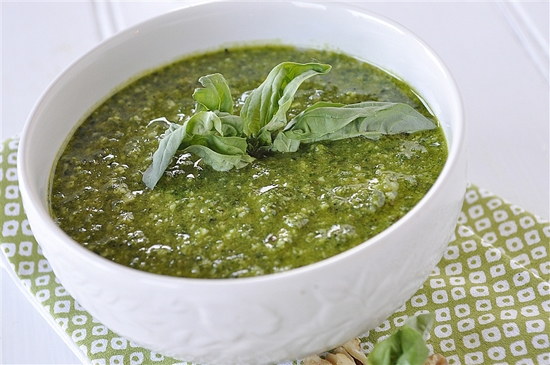 Here is one of my favorite ways to use pesto – on chicken!
Pesto Chicken
and even on Pizza!
Green side dishes are pretty easy – my two top green vegetables are green beans and asparagus!
or for a little bit different flavor,
Roasted Asparagus with Browned Butter, Vinegar and Soy Sauce
Green Beans were the only green vegetable I would eat as a kid.  They usually came out of a can but now I enjoy fresh green beans so much better.
Of course salad is the easiest way to add green to your meal.
One of my favorite salads of all times is…
Another family favorite is
This crunchy version has become a new family favorite.
If you are looking for a salad that stands on it's own – a meal in and of itself this is the recipe for you.
Spinach and Chicken Pasta Salad
So what are you planning for St. Patrick's Day Dinner??
Get my Weekly Menu Plan for FREE!
Receive my FREE "What's for Dinner?" Meal Planning Course, a copy of my FREE ebook that includes my most popular recipes and my FREE weekly Meal Plan.