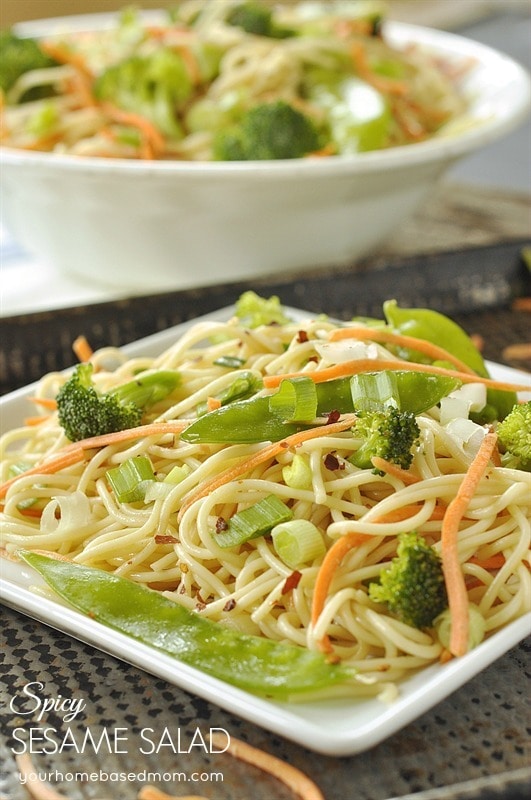 Summer is winding down.   Cali, my teacher daughter has her first day of school today and Tessa heads back to BYU in Utah today for her senior year.  Jim and I are back to being empty nesters after having at least one child home the last five weeks.  I miss them already.
Summer was all about salads at our house and many times a salad was the main attraction at dinner. I served today's Spicy Sesame Salad as a side dish but you could easily dress it up for a main dish too by adding some chicken or other meat to it.
Today's  yummy noodle salad has a little Asian influence.  Don't let the spicy part fool you – it's really not that spicy.  It has a sprinkling of red pepper flakes so you can make it as spicy or as unspicy as you'd like!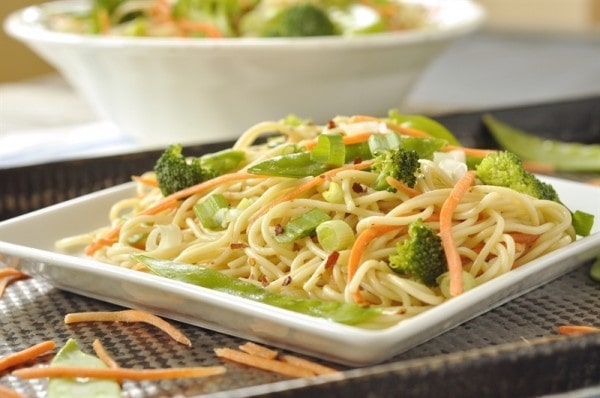 It has a nice subtle peanut flavor to it also.  I don't like a heavy peanut butter flavor so this one is just perfect.  The addition of some green, crunchy vegetables makes it pretty and gives it some great flavor and texture.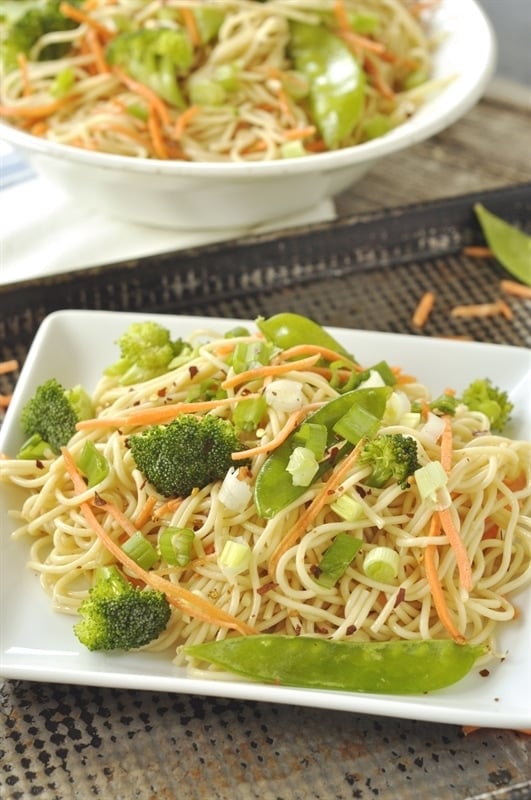 Add some grilled chicken to this salad and you have a main dish or without the chicken it makes a perfect side dish for your next meal or BBQ.  Next time I think I will give it a sprinkling of chopped peanuts to for some extra crunch.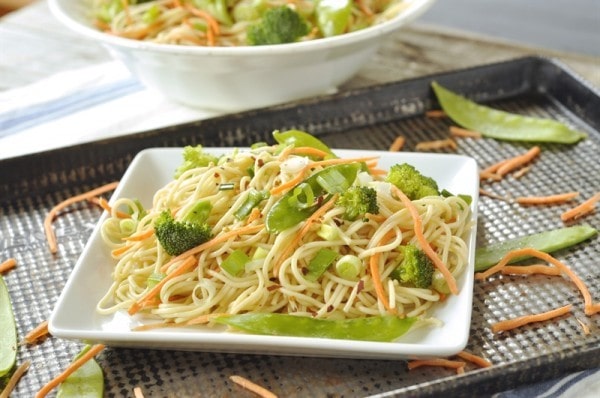 Recipe originally shared over at 30 Handmade Days.
For other yummy pasta salads try these:
Caesar Pasta Salad – Broccoli Pasta Salad – Pasta Chicken Salad with Sun Dried Tomatoes, Spinach and Bacon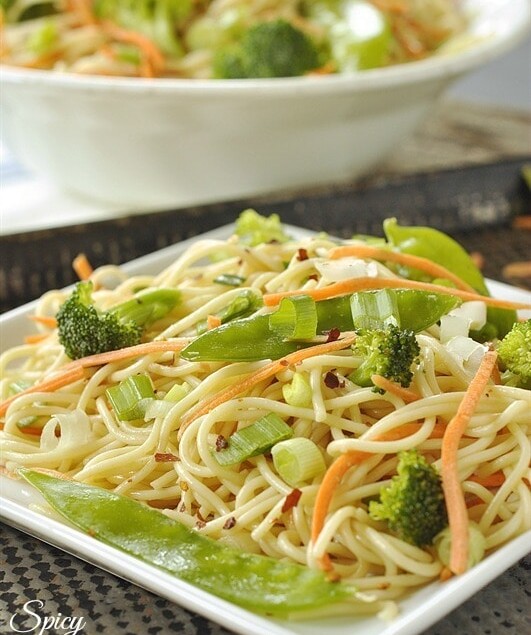 Spicy Sesame Salad
Ingredients
Dressing
1/2 C vegetable oil divided
1/2 C sesame oil
1/3 C red wine vinegar
1/2 tsp red pepper flakes
1/2 tsp ground ginger
3 Tbsp creamy peanut butter
1/3 C soy sauce
1 garlic clove minced
1 carrot shredded
1/2 C green onions chopped
1 1/2 Tbsp toasted sesame seeds
1/4 lb. pea pods
1/3 C broccoli florets
Instructions
Cook noodles according to directions.

Drain and add 1 Tbsp vegetable oil.
Dressing
In a blender combine oils, vinegar, red pepper flakes, ginger, peanut butter, soy sauce and garlic.

Blend thoroughly.

Pour dressing over noodles and toss while noodles are warm. Cool.

Add carrots, green onions, sesame seeds, pea pods and broccoli and toss.

Refrigerate several hours or overnight.
Enjoy!
Leigh Anne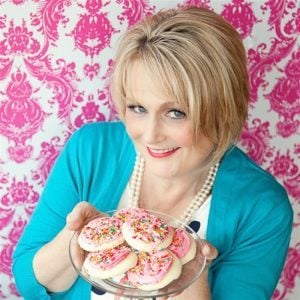 You can also visit me on Facebook, Pinterest, Twitter or Instagram.