{Giveaway Closed}
Congratulations to #13 Paige "I am craving anything waffley right now! So the chocotacos or the waffle cone with chocolate chips!" who is the winner of the giveaway!
This is a Sponsored post written by me on behalf of Unilever Ice Cream. All opinions are 100% mine.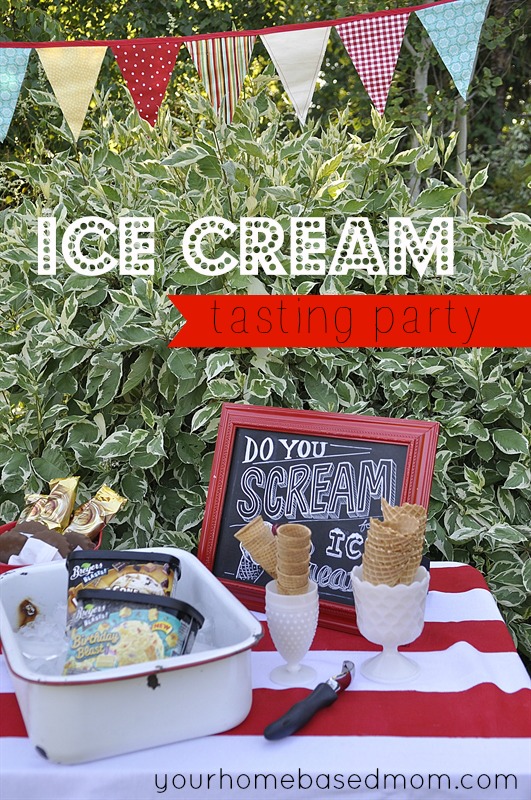 If you are looking for a fun and easy party idea for this summer I've got one for you today. This would be a great idea for a kid's birthday, a family reunion or a neighborhood get together or block party. What's not to like about an ice cream tasting party?
When Unilever asked me to taste test some of their yummy ice cream products I knew I needed to bring in some help! Let's just say I had more than willing volunteers when I asked my neighbors over for a testing party.
We had lots of yummy ice cream products to taste test including Fruttare which was recently introduced in the US and comes in delicious strawberry and mango flavors as well as the Magnum Ice Cream which I first heard my daughter rave about when she was living in England a few years ago. This is really delicious premium ice cream and the Gold bar was to die for!  Breyers has always been my ice cream of choice and the one I usually buy and their two new flavors – Birthday Blast and Waffle Cone with Chocolatey Chips are two new fun flavors!
There are the good old classics with some fun new flavor options. I am usually a banana Popsicle girl but I couldn't resist the Jolly Rancher and Sour Patch Kid flavors. Klondike has some fun new flavors too and I opted for Heath. The Peanut Butter Cup Ice Cream Cups from Good Humor were pretty amazing. So much yumminess. So many fun new flavors!
I put all the different ice cream products into containers full of ice to keep them cold.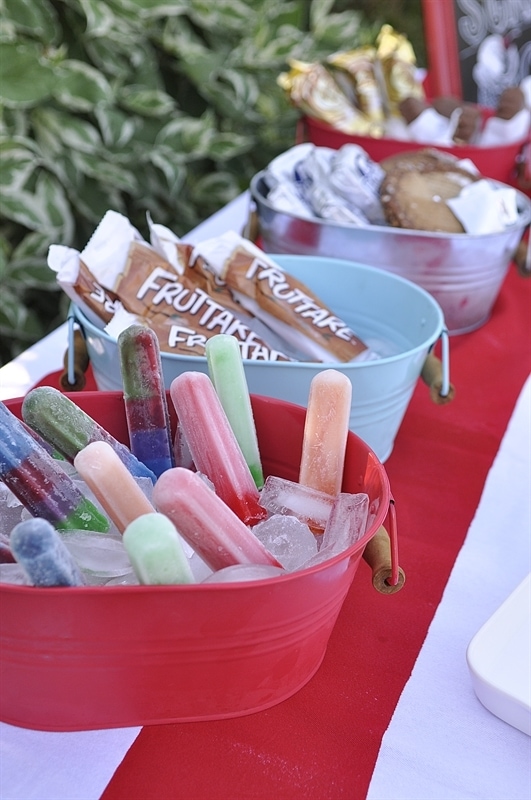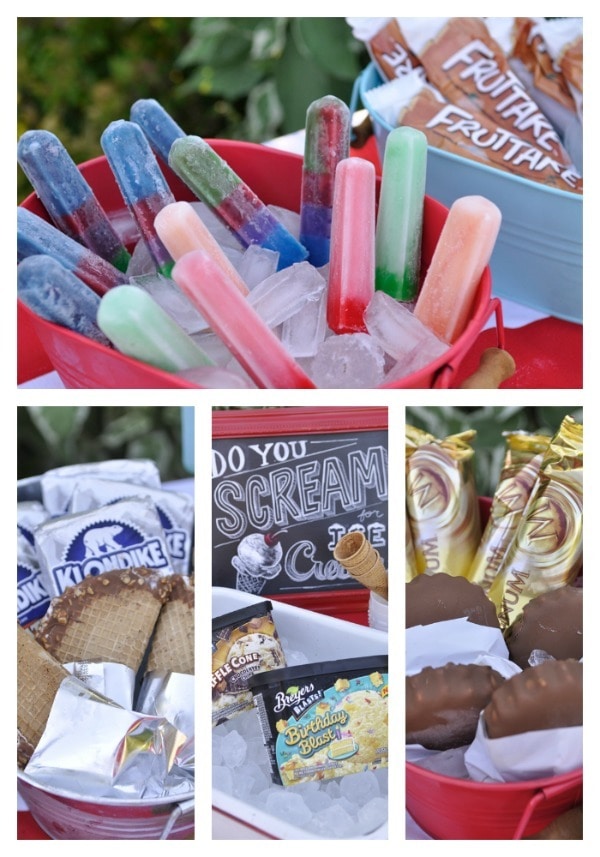 For those who only wanted a bite or two of something I filled a tray with one of everything so they could cute off a bite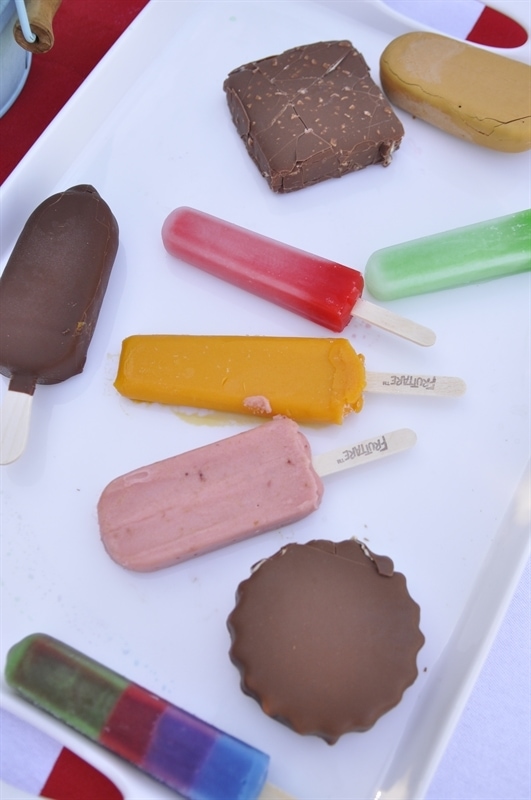 The kids and adults had a great time, needless to say and were pretty much in ice cream heaven!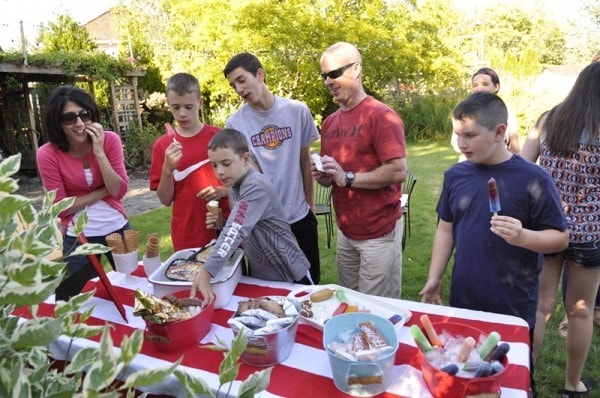 One of the boys asked me if the ice cream man had brought all the treats.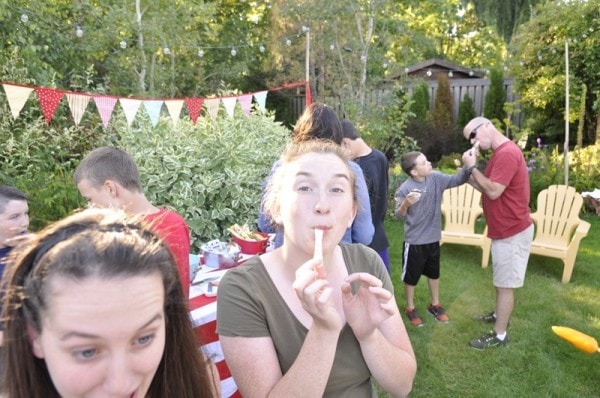 I told my guests that they had to let me know what their favorites were. The top three in no particular order were:
Magnum Bars
Klondike Reese Peanut Butter Ice Cream Cups
Breyers Birthday Bash Ice Cream
Although they all got pretty excited over the Choco Tacos. I had never had one before so had to try them. Pretty yummy!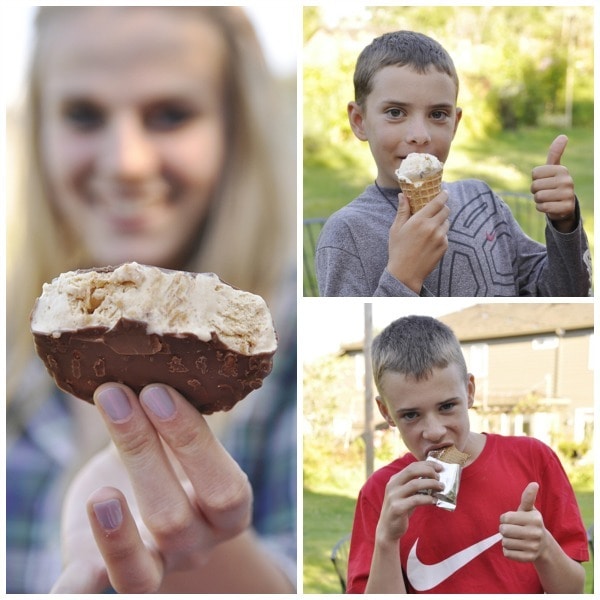 We had some double fisted eating going on too. Don't Drew's eyes just say it all!!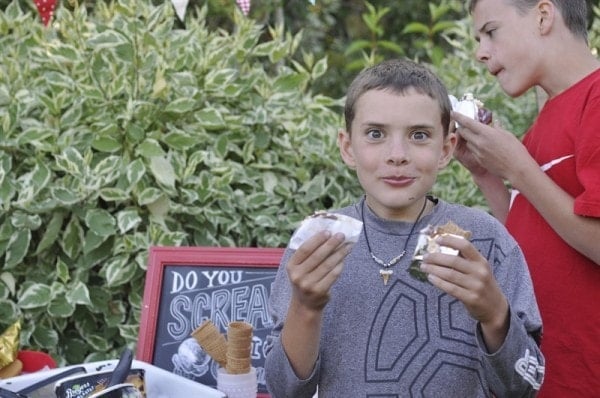 I over heard one of the boys tell one of the other kids "I've had four!"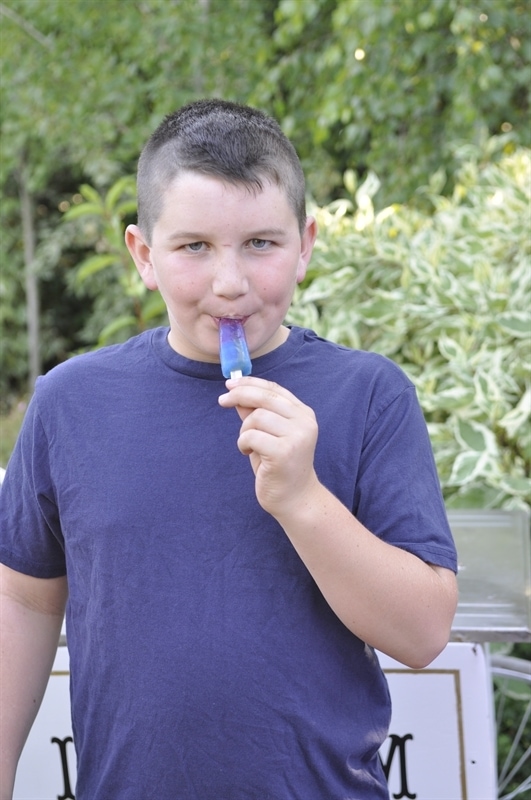 So if you'd like to host your own ice cream tasting party I've got six free ice cream coupons to giveaway today! To enter to win leave a comment below letting me know which of the treats you think would be your favorite! Giveaway open until Saturday, July 20th, midnight PST.