Turn your favorite campfire treat into a frosty ice cream treat with this S'mores Sundaes Recipe!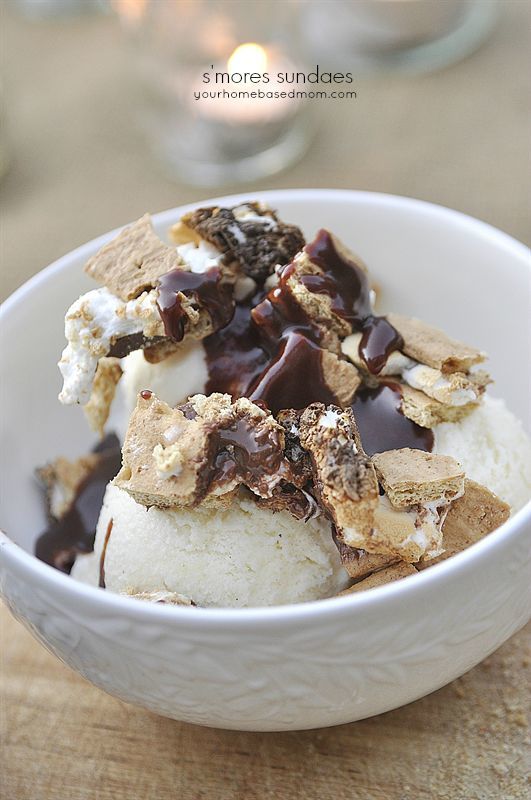 Several months ago one of my favorite food bloggers emailed me to say she would be in Portland this summer visiting family and would I like to get together?  Of course I said YES!  It is so fun to meet a blogging friend live and in person! Melanie, of Mel's Kitchen Cafe and I have corresponded via email and our blogs for several years now and I just knew that if we ever met in person we would be great friends and I was right.
I can tell you, she is just as cute, if not cuter in person, as she is on her blog!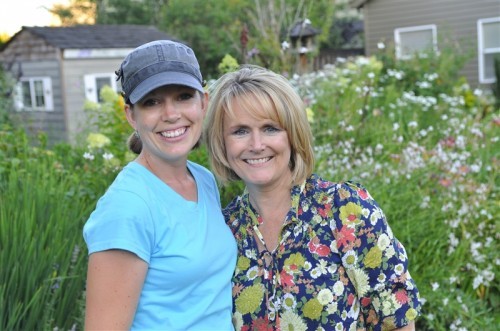 Melanie arrived with her four darling, and I mean darling, little boys, her sweet husband and her mother in law and sister in law who live here in Oregon.  What fun to meet them all.  It was a lovely summer evening here in Portland so we enjoyed visiting in the garden.
I decided that s'mores were the perfect thing for such a beautiful night and fun visit.  Especially with four little boys.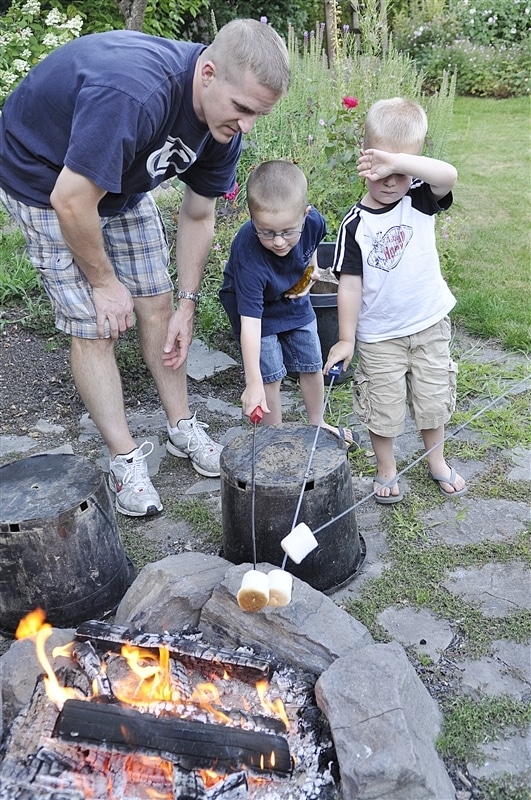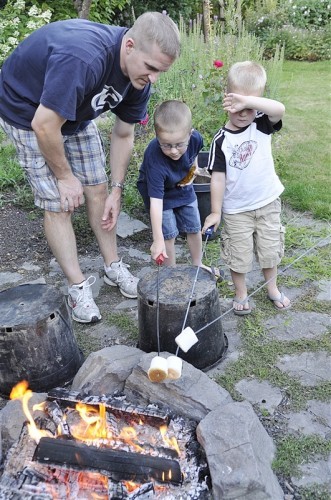 I think it was a good choice!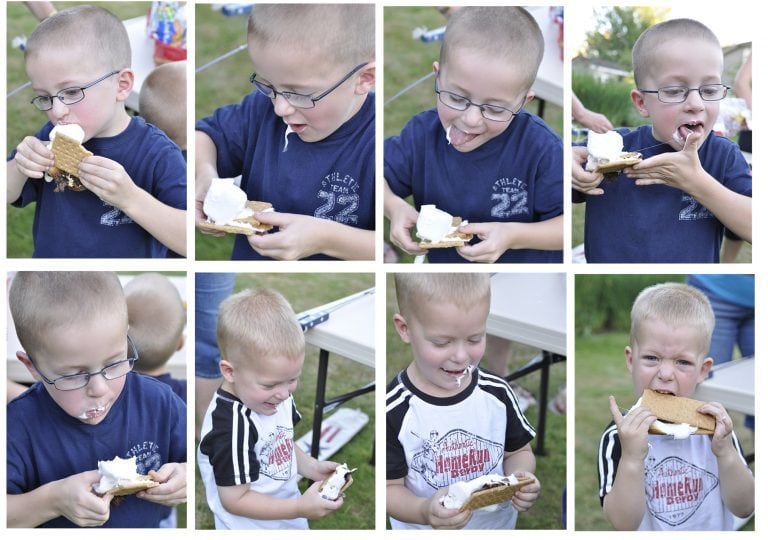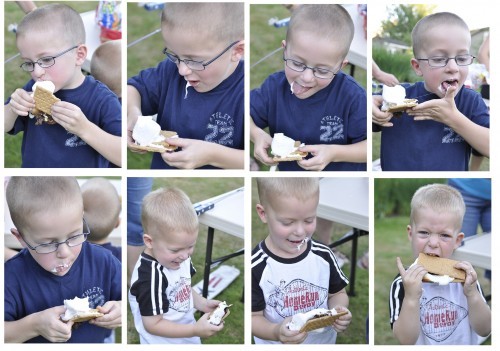 Of course we had a selection of chocolate and marshmallows although the jumbo size marshmallows were the biggest hit.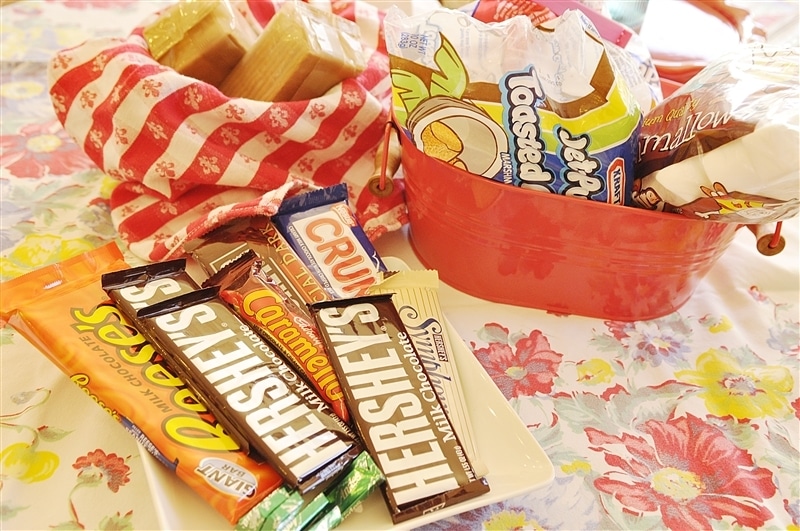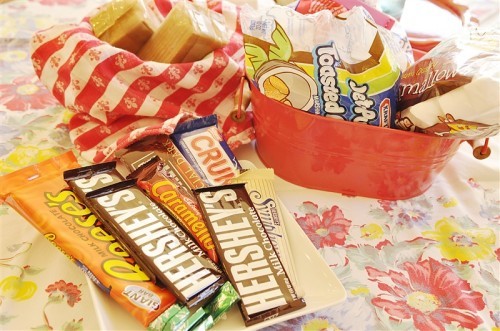 I love s'mores and I also love ice cream so I decided to combine my two loves and make a s'mores sundae.  Melanie joined me.
An amazing combination.
The first step is to make a s'more.  Then I let it sit for a few minutes so it wasn't too soft and gooey.  I used a sharp knife and cut it into little squares of s'more.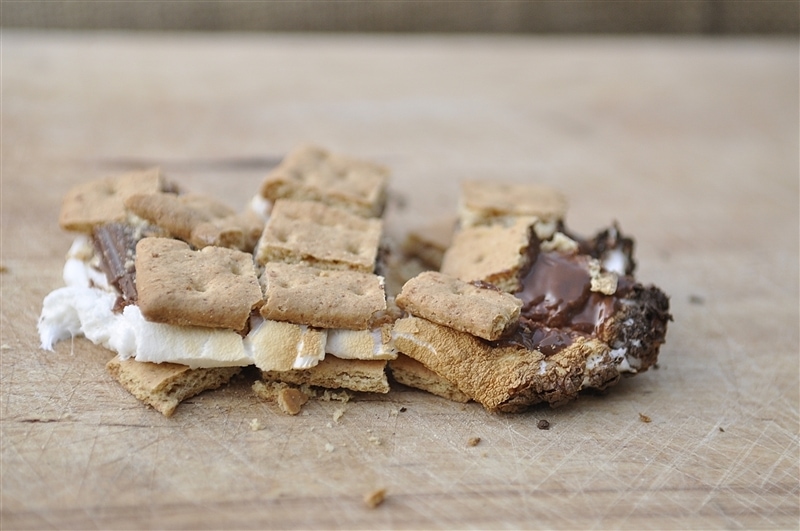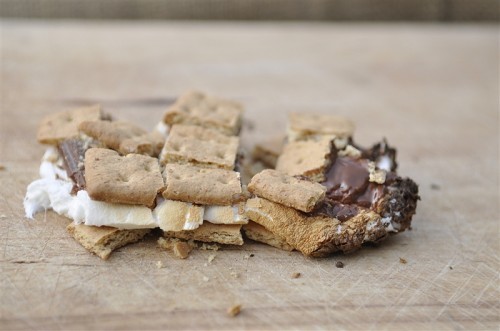 Then you need a nice  big bowl of vanilla ice cream.  Ours happened to be homemade but store bought will do too.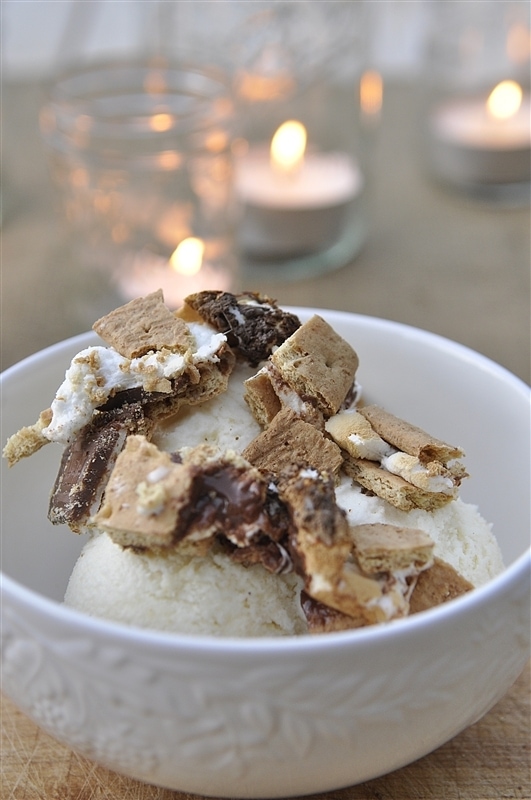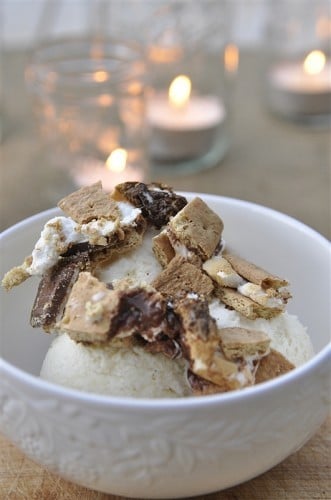 And then the crowning glory of any sundae – hot fudge sauce.  Ours was homemade using my mother's amazing hot fudge recipe.  If you haven't tried it, you really must!
It also helps when you have another food blogger around to help you take pictures!  Thanks for the great shot Melanie.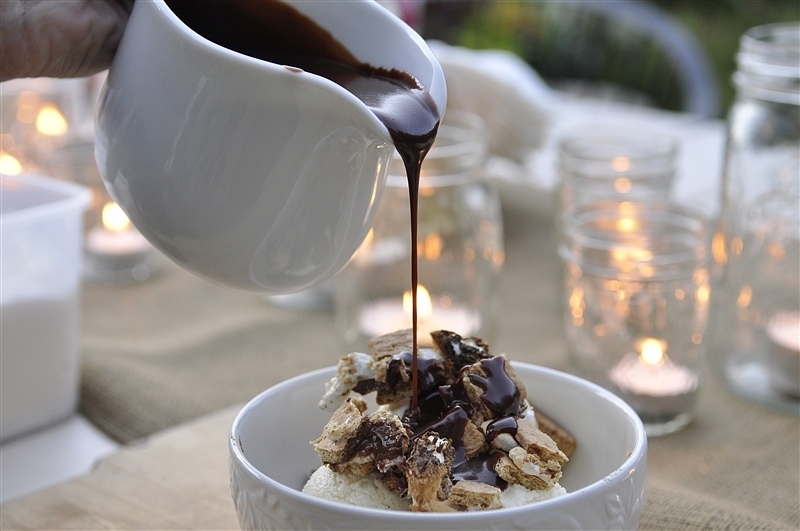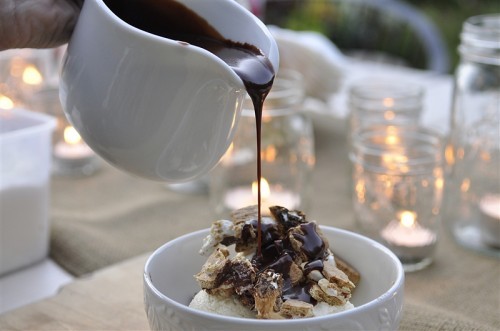 Perfection – s'mores, ice cream and hot fudge.  Yum!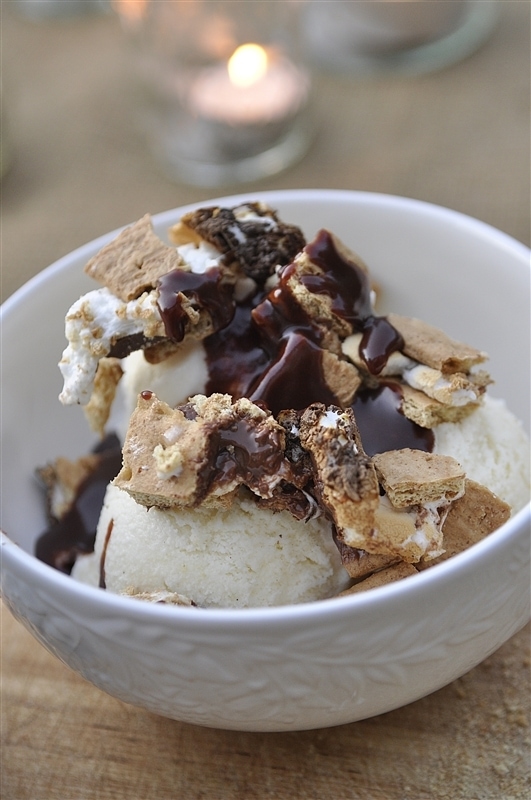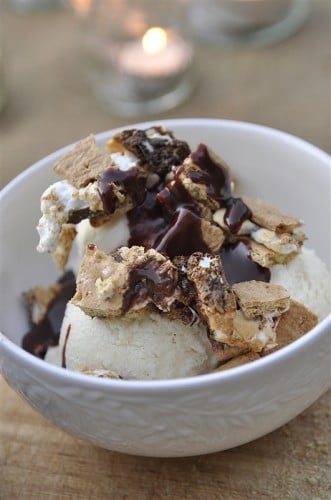 Pretty much a perfect evening – good company and good food.  Add in some pretty lighting and it doesn't get much better.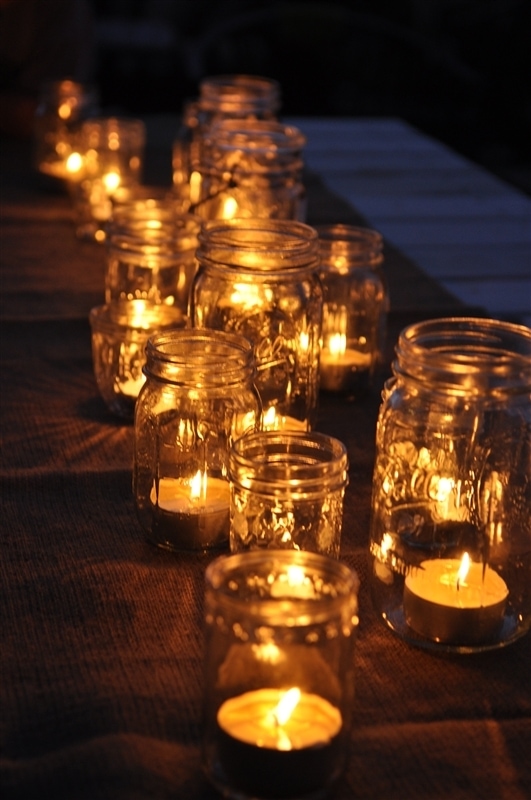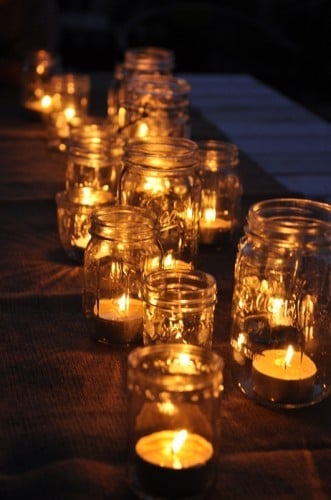 And then a few cute boys to help you blow out all the candles!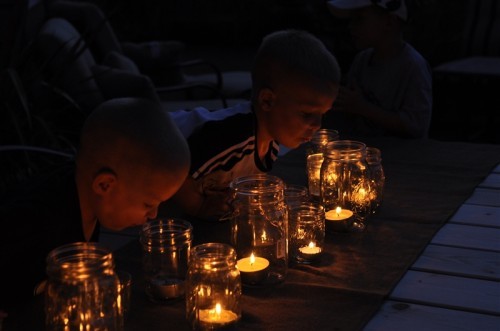 Thanks Melanie and family for spending time with us during your visit to Portland!  Can't wait until you come back again.
For some more s'mores themed treats check out these:  S'mores Pie  and Gourmet S'mores Picnic.