Chocolate Malted Cookies are chocolatey and chewy delicious!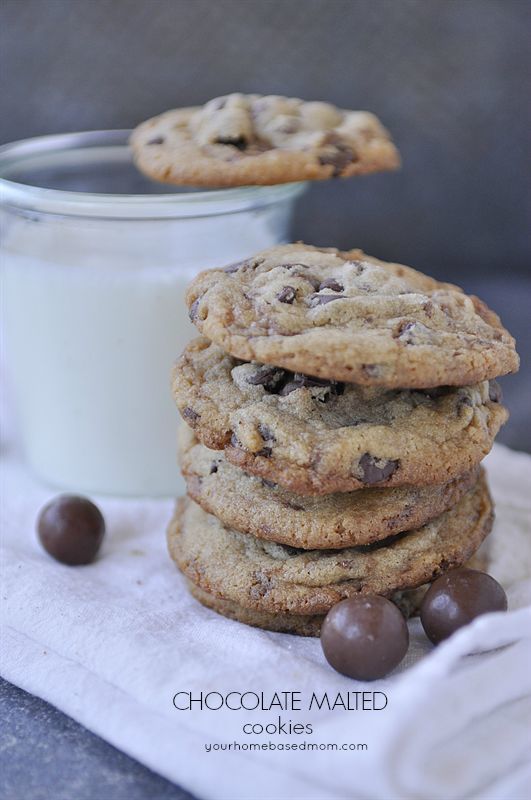 If you are new to the blog you may not know that I was involved in the direct sales industry for over 20 years.  I have said it often, but I'll say it again, one of the best things about my direct sales homebased business is the friends I made.
Today's recipe was given to me by one of those friends I made during my direct sales years.  Her name is Sherra (yes, it is pronounced    Share – a).  We have been friends and business associates for almost two decades.  We have shared a lot over the years.  We've shared business ideas, favorite books, recipes, incentive trips, visits in each other's homes and a friendship that transcends the 2500+ miles that is the distance between our homes and lots of laughs.
I can honestly say Sherra is the funniest friend I have (and I have some pretty funny friends), she makes me laugh – a lot!  Sherra is an amazing lady – she has had a lot of different experiences in her life – some good, some bad but all have made her stronger, wiser and funnier!
Sherra was my best sounding board when I started my blog.  She is one smart cookie so it is very appropriate that I share a cookie recipe from her!
She also loves chocolate chip cookies, just like I do.  They are her favorite, especially when they are warm (the best way to eat a chocolate chip cookie!)  Sherra shared with me this yummy recipe that gives a new twist to chocolate chip cookies.  There is a secret ingredient – malt – and if you love malt, you'll love these.  Even if you don't love malt I think you'll still like the cookies – YUM!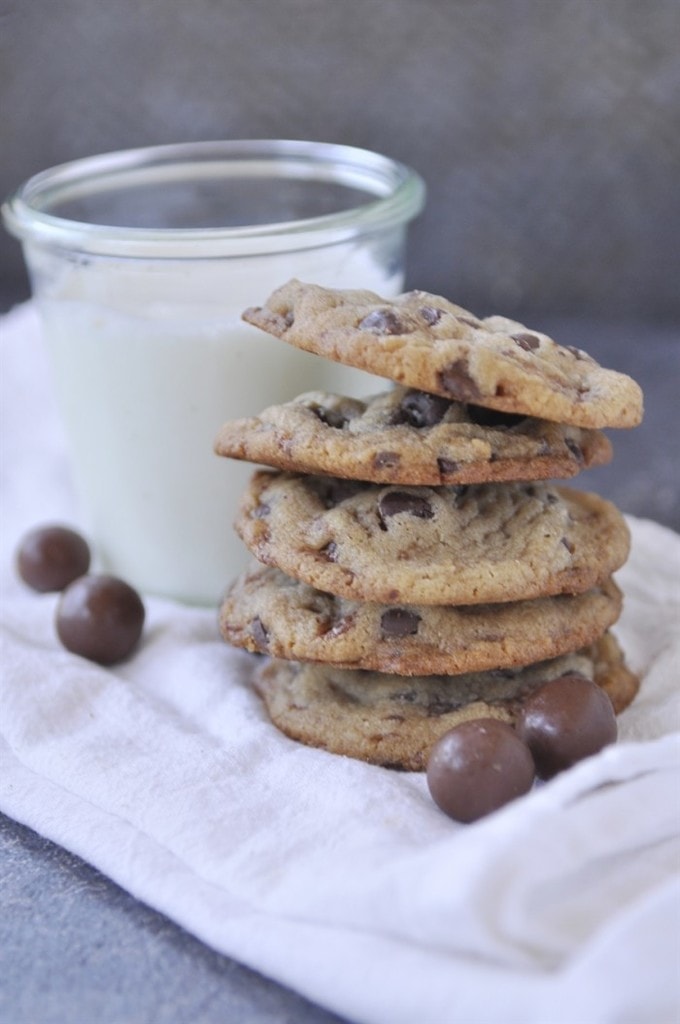 The malt flavor is very subtle.  The original recipe didn't call for it but I added in some crushed up malt balls which made the cookies nice and chewy.  If you aren't a big malt fan, leave the crushed up malt balls out.
Of course a glass of ice cold milk is required drinking with a warm chocolate chip cookie.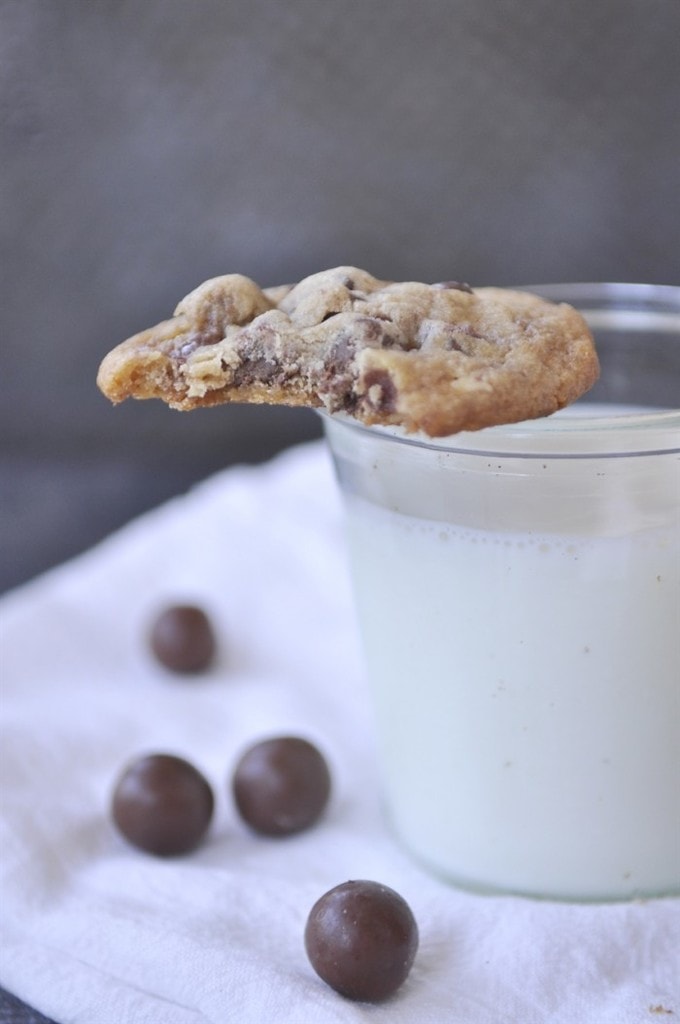 LA Note– if you have not ever bought Malt before you will find it in the section of the store with the chocolate milk powder and hot chocolate.  The malt flavor is very subtle in these cookies so don't be afraid!  Watch the timing of your oven – I found my time varied a little from Sherra's – they cooked faster so just check them.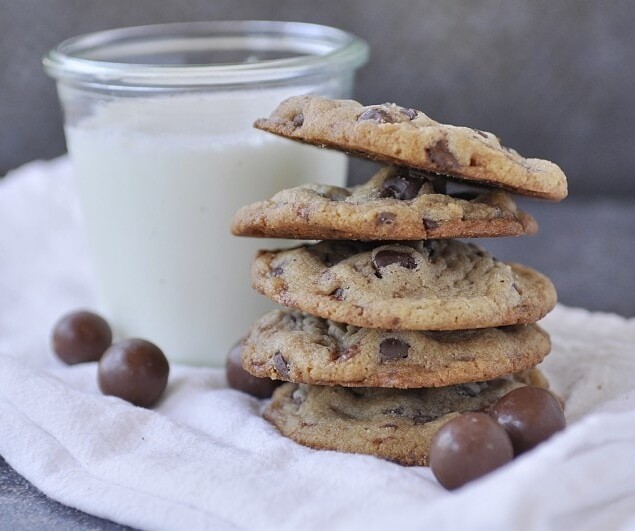 Sharing Sherra – Chocolate Malted Cookies
Ingredients
1 cup butter flavored shortening Crisco
1 1/4 cup packed brown sugar
1/2 cup malted milk powder Original
2 Tbsp. chocolate syrup
1 Tbsp. vanilla extract
1 egg
2 cups all purpose flour
1 tsp. baking soda
1/2 tsp. salt
1 1/2 cups semisweet chocolate chips
1 cup milk chocolate chips
Instructions
In a mixing bowl, combine the first five ingredients; beat for 2 minutes.

Add egg.

Combine flour, baking soda and salt; gradually add to creamed mixture, mixing well after each addition.

Stir in chocolate chunks and chips.

Shape into 2 inch balls; place 3 inches apart on ungreased baking sheets.

Bake at 375 for 12-14 minutes or until golden brown.

Cool for 2 minutes before removing to a wire rack.

Yield: about 1 1/2 dozen.
This recipe was originally posted in January, 2008