Sausage s'mores are an easy and no cook appetizer that is guaranteed to be a hit at your next party.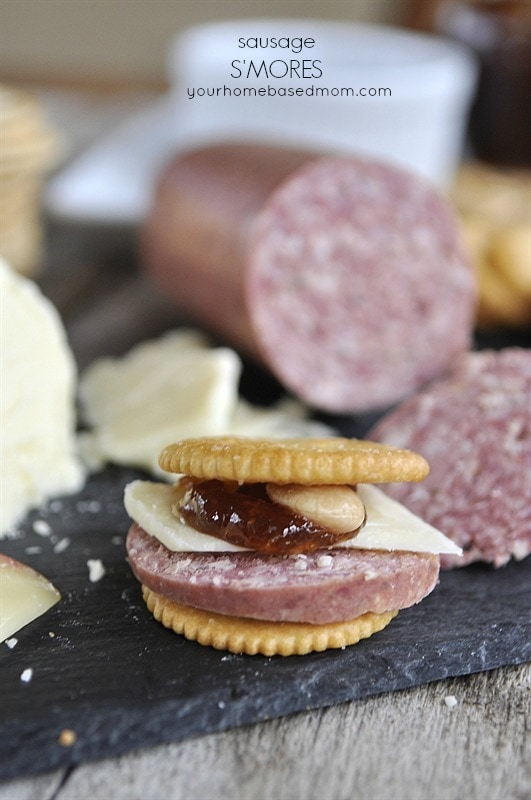 Each year we host a New Year's Eve get together at our home.  I usually make 3-4 different pots of soup, some bread and then our guests bring appetizers and desserts.  By the time the soups and bread are made I am pretty much cooked out but I always end up adding in a few appetizers because I just can't help myself and I have this terrible fear of not having enough food! Appetizers that require no cooking are what I love!
One of my favorite party appetizers that everyone loves and is so easy to put together is a meat and cheese board.  No cooking required!
I love making little sausage s'mores with all the ingredients.  For a sausage s'mores you will need your favorite kind of cracker, your favorite cheese, some jam ( I like cherry or fig), some marcona almonds and your favorite meat/sausage.  I am a fan of Summer Sausage from Johnsonville.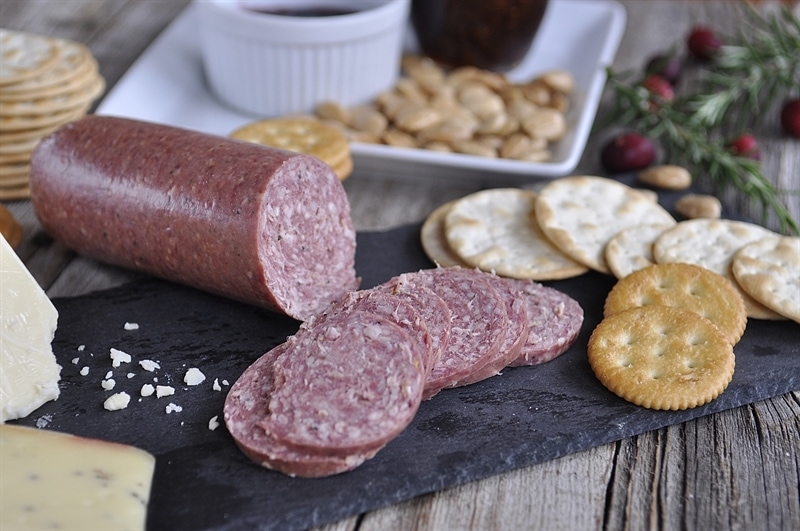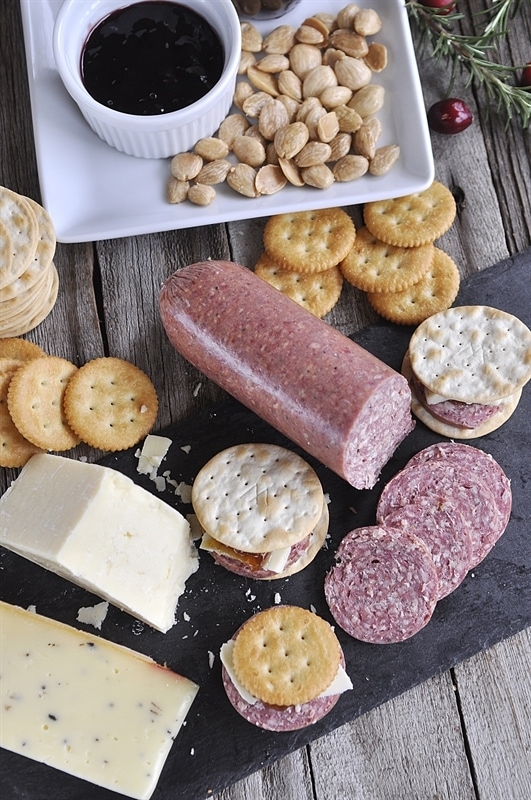 Johnsonville's Summer Sausage is made only with the best cuts of meat and smoked over real hardwoods. And the best part is how easy it is to use – just open the package! No cooking required.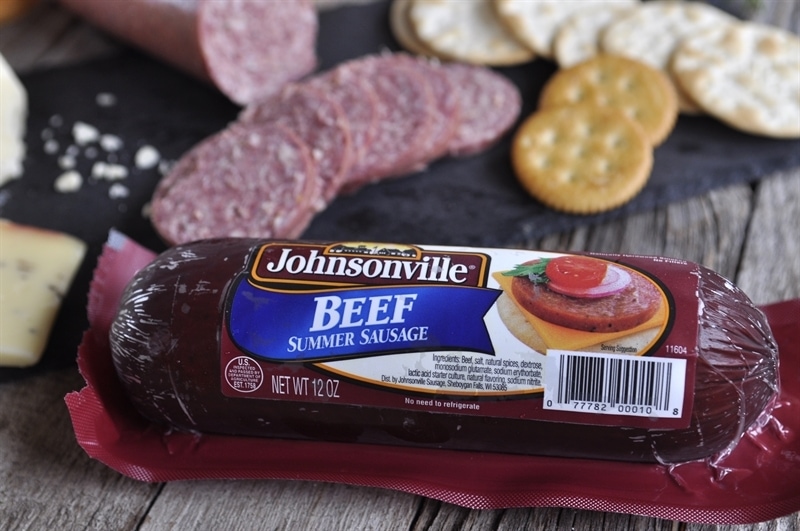 I love putting out all the ingredients and then letting my guests put together their own combinations.  People love putting the idea of buildilng their own sausage s'more and it is a great conversation piece as they ask each other why type of cheese, etc. they used.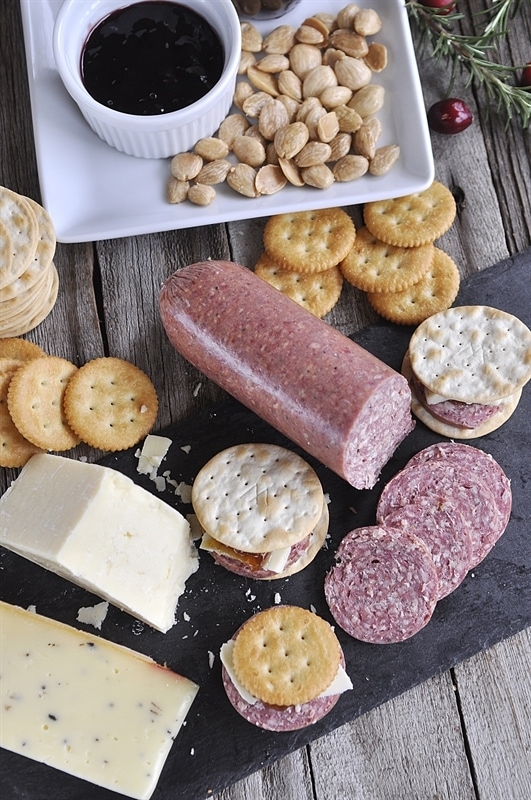 The process to making a sausage s'more is an easy one.  Start with a cracker on the bottom and a piece of sausage and cheese on top of the cracker.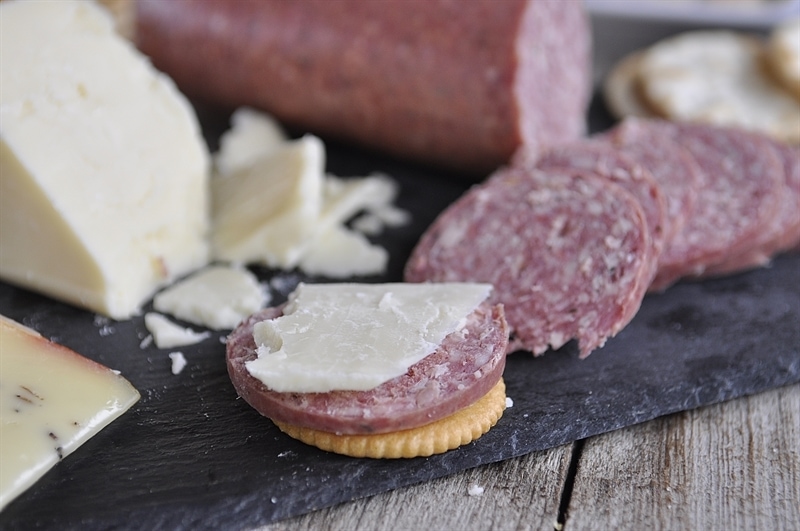 Next you add a dab of your favorite jam.  I prefer fig or cherry.  Top the jam with a marcona almond.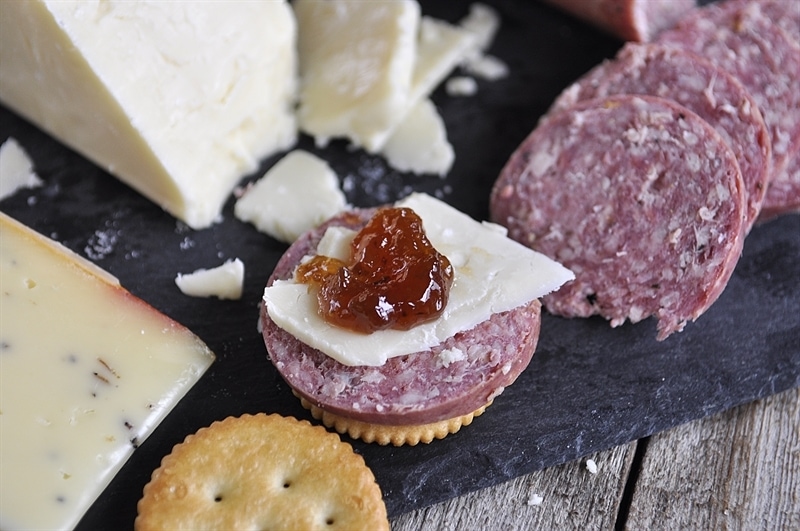 You can eat it open face or better yet, add another cracker on top for a real sausage s'mores!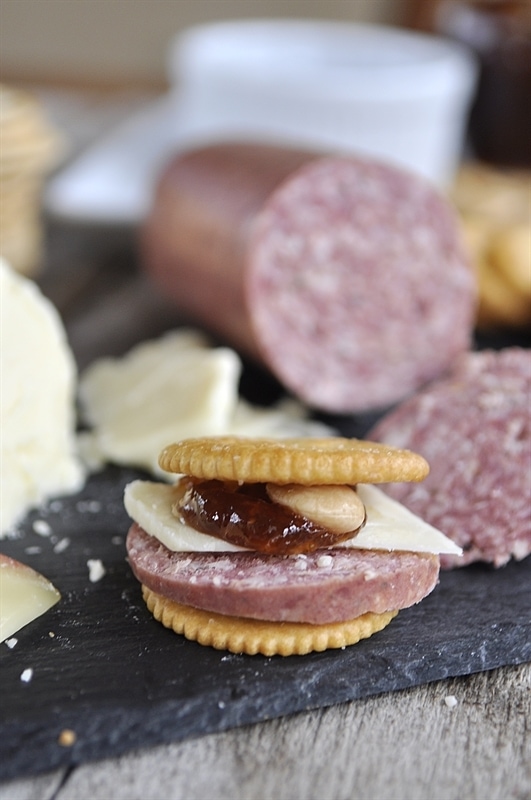 The balance of flavors and textures is pretty much perfect.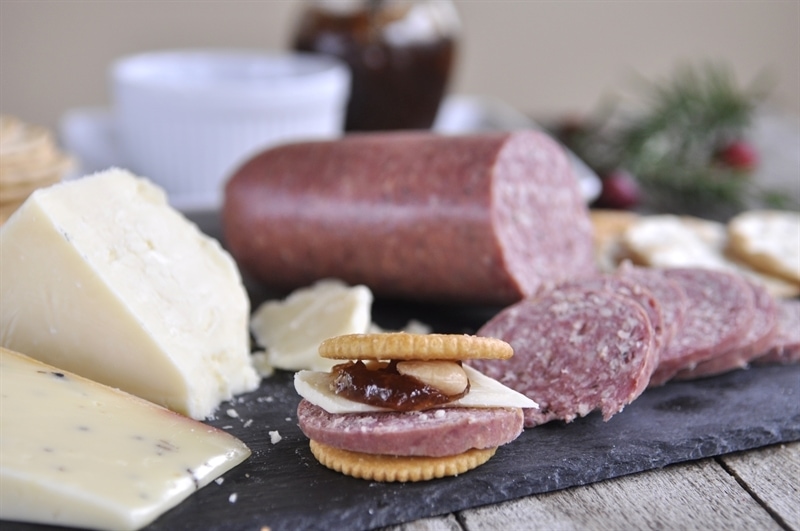 Your guests will love being able to put together their own sausage s'mores.  Give it a try at your upcoming party or your family New Year's Eve celebration.
For additional easy holiday entertaining recipes and ideas, visit www.johnsonville.com.
This post was sponsored by Johnsonville but all opinions are my own.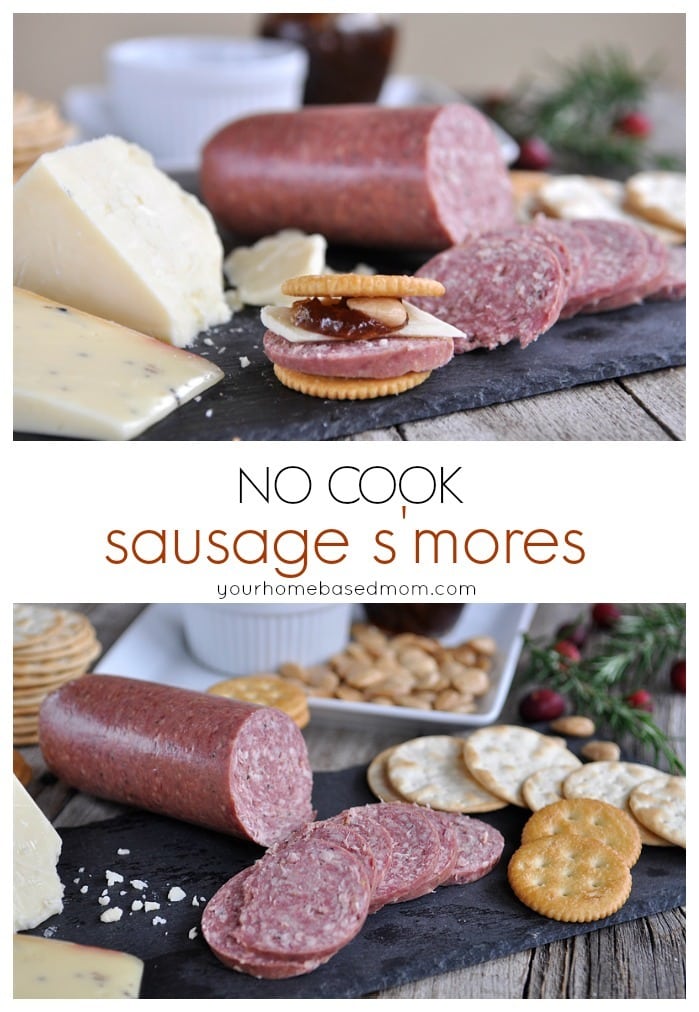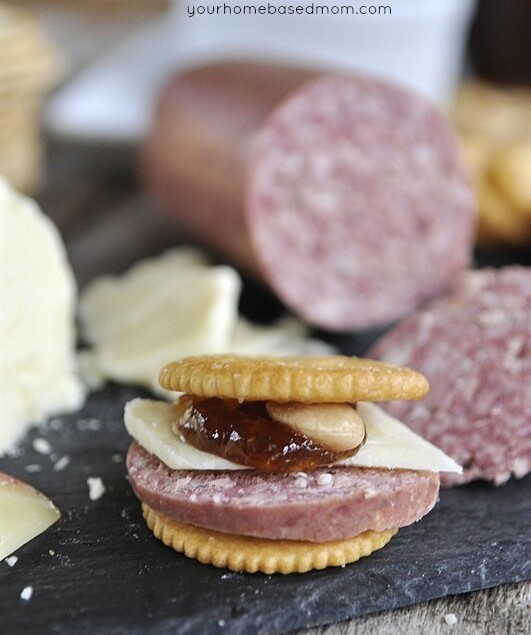 Sausage S'mores
Ingredients
crackers assorted types
cheese assorted
jam assorted. I prefer fig and cherry
Johnsonville Summer Sausage sliced
Marcona almonds
Instructions
Place a slice of sausage and cheese onto cracker.

Top with dab of jam and a marcona almond.

Add another cracker on top