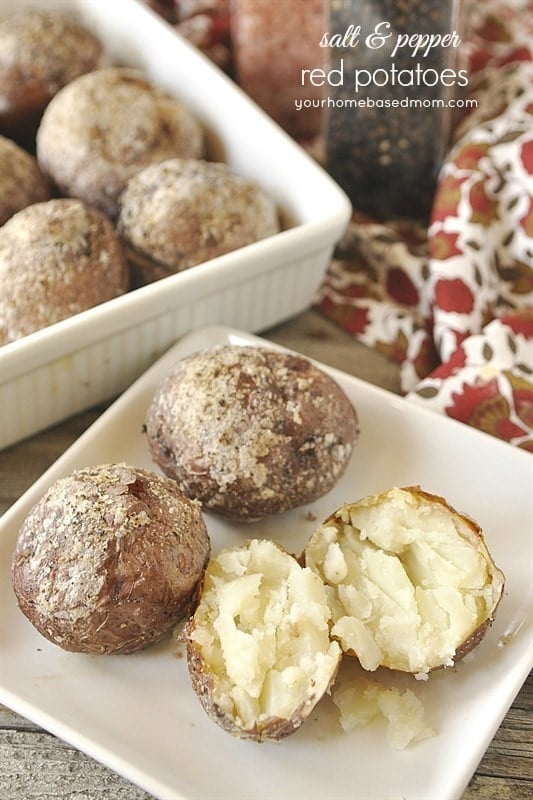 Because I believe every blog posts deserves pretty pictures today is a Recipe Redo. Although these potatoes might not be the prettiest potatoes you ever make but they are delicious.
They are simple and delicious!
Note:  In the past few years since the post originated here on the blog I have learned to eat a few more potato dishes!  I even ate some of these potatoes when I remade them for this redo post!
If you know me at all you know I don't eat a lot of potatoes.  But because I am married to a boy from Idaho and my kids all love potatoes I am always on the lookout for a new way to fix potatoes.  One of our favorite ways to fix red potatoes (and I will even eat these) is Patrice's Potatoes.
I always feel a bit strange sharing a potato recipe since I don't eat them but my family are potato snobs (no instant potatoes and our potatoes must come from Idaho!)  You can rely on their opinion to be a good one!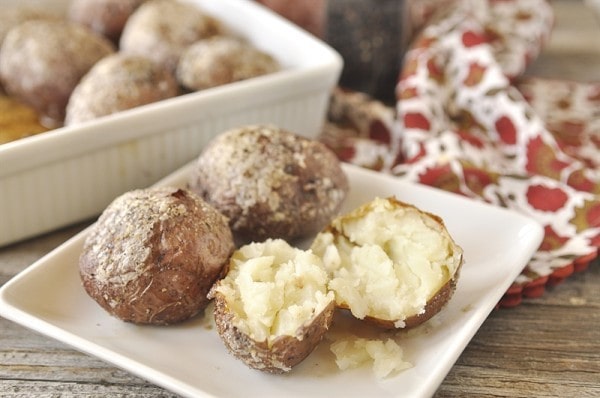 Today I am sharing another way to fix red potatoes.  It is super quick and easy and delicious (at least according to my potato eating family members)  The potatoes cook for two hours.  The first time I made them I was sure they were going to be ruined after cooking for two whole hours.  Red potatoes aren't that big.  But guess what? They weren't ruined, in fact they were soft and buttery and my family said they tasted just like mashed potatoes (and so much easier!!!)
Put the melted butter  in an 8 x 8 pan and add the potatoes.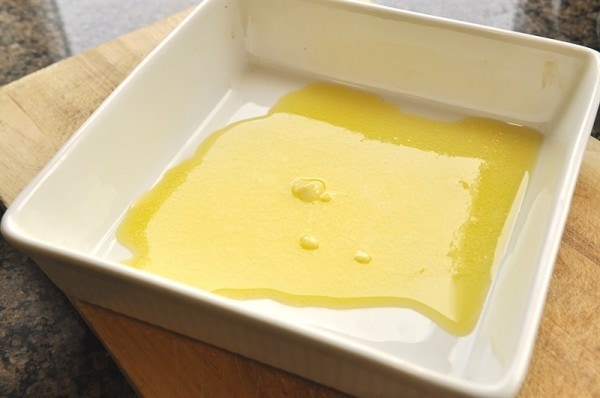 Then drizzle the potatoes with olive oil.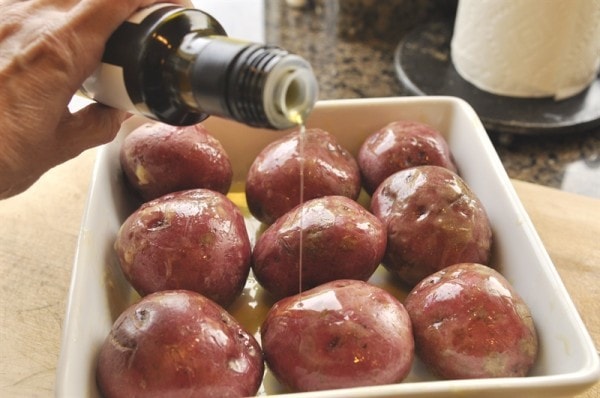 Then give them a nice heavy sprinkle of salt and pepper.  I use Kosher salt but sea salt would work great too.  You want a coarse salt and pepper.  Don't use the stuff that comes out of the container with the girl and the umbrella.  And then some freshly ground pepper.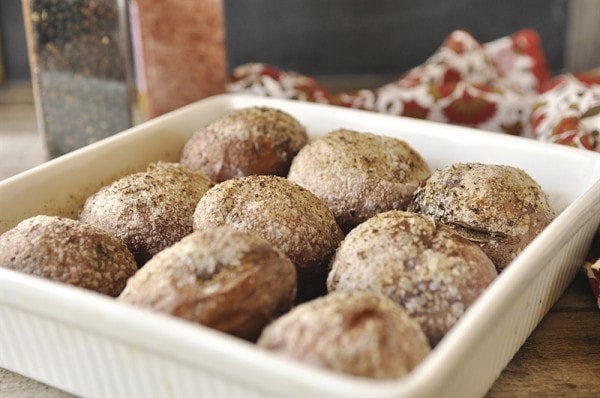 Just pop them in the oven and let them bake away for two hours.  Then enjoy the melt in your mouth goodness.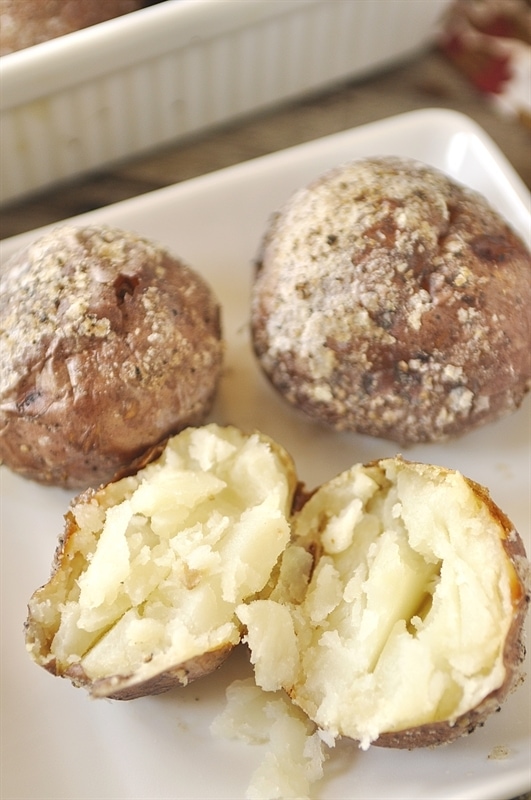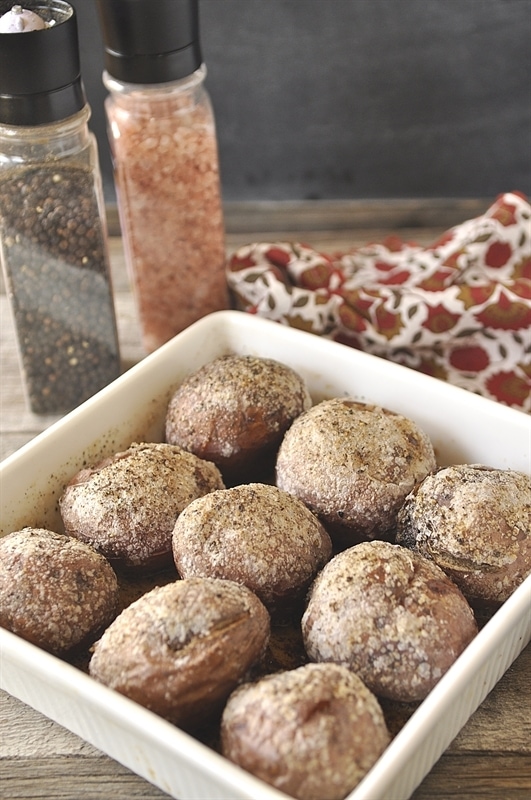 Other yummy potatoes recipes here on the blog:
Roasted Balsamic Potato Salad – Maple Syrup and Bacon Sweet Potatoes –  Roasted Bacon Cheesy Potatoes

Salt & Pepper Red Potatoes
Ingredients
small red potatoes
butter
olive oil
coarse salt kosher or sea salt
coarse pepper
Instructions
Bake at 350 degrees

I used a 8 x 8 pan and placed about 2 Tbsp melted butter in the pan

After washing potatoes, dry them

Place potatoes in pan and turn to coat with the butter

Drizzle with olive oil

Sprinkle generously with salt (don't be afraid to use a lot!)

Sprinkle with pepper and bake in oven for 2 hours

Bake uncovered-I promise they will be o.k.

After removing from the oven place in bowl and pour the sauce left on the bottom of the pan over the potatoes
Enjoy!
Leigh Anne
You can also visit me on Facebook, Pinterest, Twitter, Instagram
and Google+