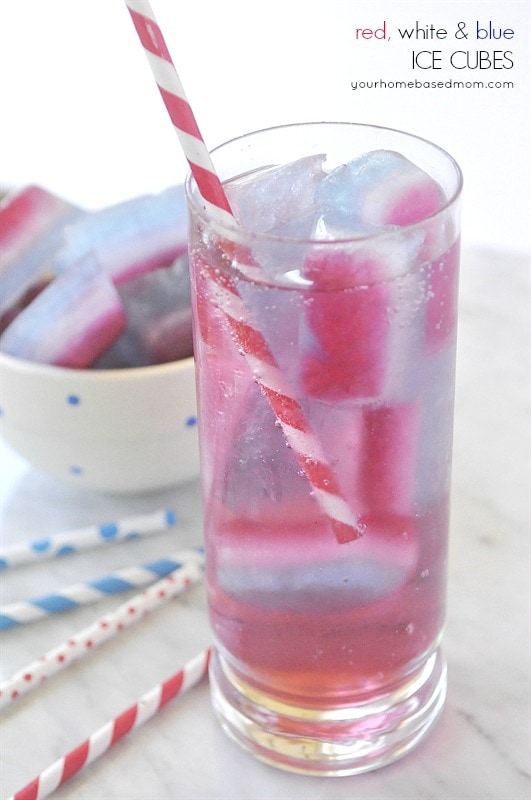 I love going a little red, white and blue crazy on the 4th of July.   When my kids were little I always bought them coordinating red, white & blue outfits (usually at Old Navy).  You have to wear red, white & blue on the 4th of July.  It is just unpatriotic not to.  This year we will be spending the 4th down at our house on the Oregon Coast.  I love being at the beach for the holiday.  It is a small town who does the 4th right.  There is an awesome 4th of July parade complete with the dancing librarians and of course major fireworks on the beach that night.  We stake our spot, build a fire and enjoy the show.
In addition to wearing red, white and blue, as much of our food as possible must also be red, white & blue.  If you need any ideas or suggestions be sure and check out my 25 Patriotic No Bake Sweets & Treats post from yesterday.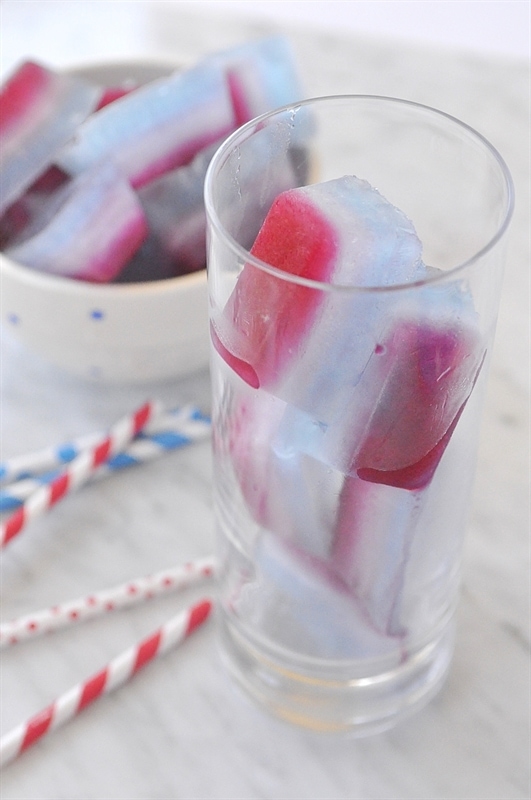 This year even our ice cubes are going to be red, white & blue! They are easy to make.  You will need some ice cube trays, pick some up at Goodwill if you don't own any.  I used Cranberry-Cherry juice for the red,  white for the white and Blue Powerade for the blue.  You can use any red juice but you want to use Powerade for the blue, it works much better than blue Gatorade.  It is bluer.  Figure out how much liquid each of your ice cubes sections holds.  Mine held about 5 tsp.  Then divide that amount into thirds.  I used 1 1/2 tsp of each of my liquids.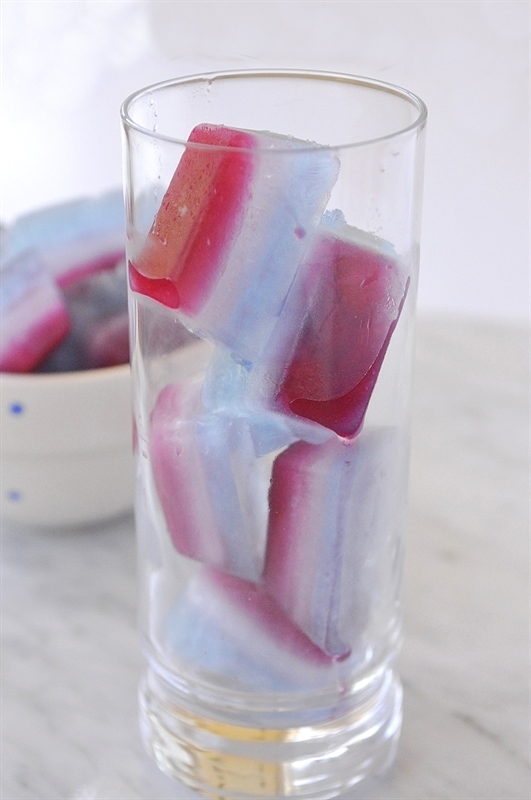 Start with your red and let it freeze, add your water, freeze and then end with your blue Powerade and freeze again.   All you have to do then is fill your glass with ice cubes and add a clear soda.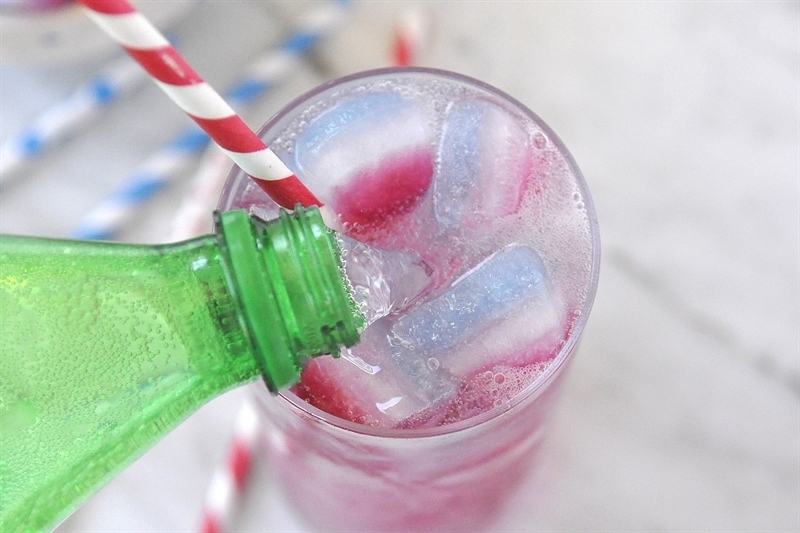 How fun is this!  Red, white and blue just makes me happy.  Of course the addition of red, white and blue straws  is just the finishing touch.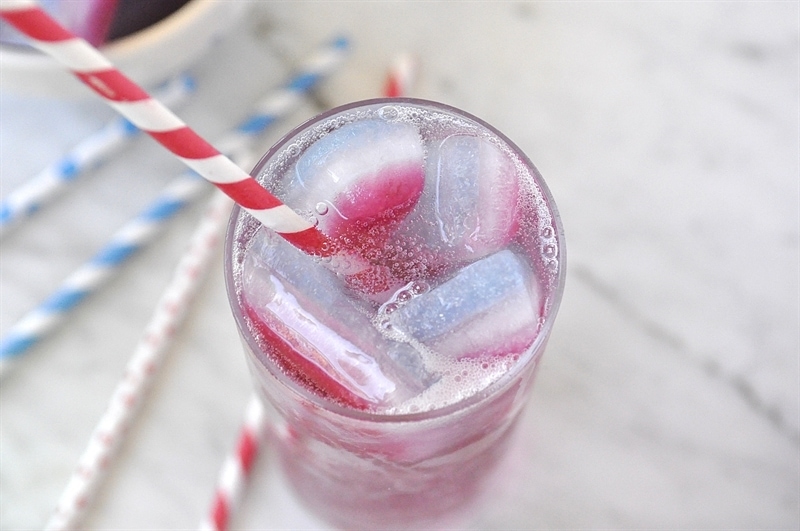 Not only does it look pretty but it tastes good too.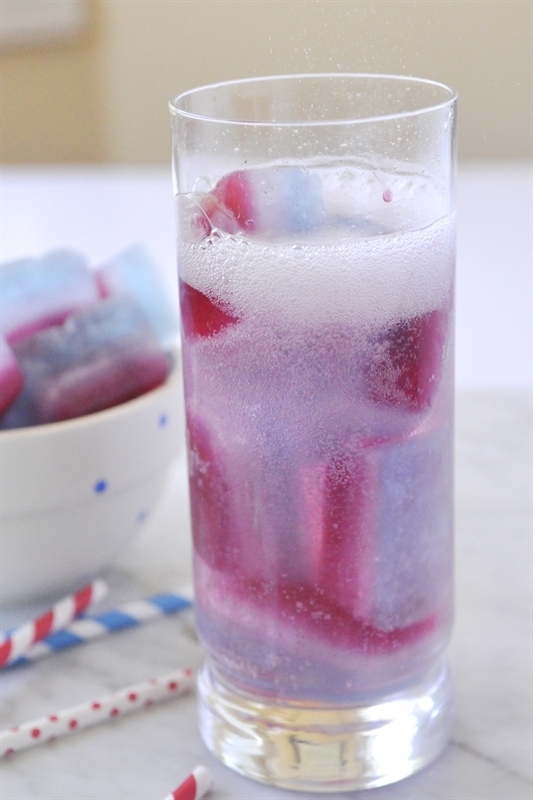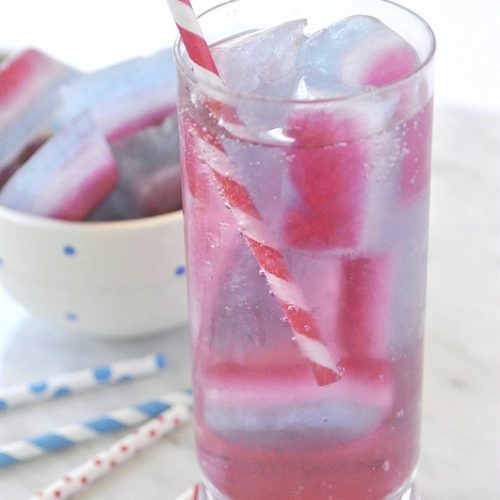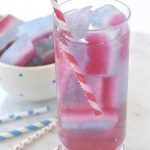 Print
Red, White & Blue Ice Cubes
Ingredients
Red juice - I used Cranberry-Cherry

Water

Blue Powerade

Clear soda - I used Sprite.
Instructions
Start with your red liquid and fill the ice cube tray 1/3 full.

Freeze

Add in water (1/3 of ice cube tray)

Freeze

Finish with the blue Powerade.

Place frozen ice cubes in glass and add soda.

Idea from Food Network Magazine.