Quinoa Salad with Mango, Pineapple & Mint is the perfect summer side dish.  So delicious and an amazing flavor combination.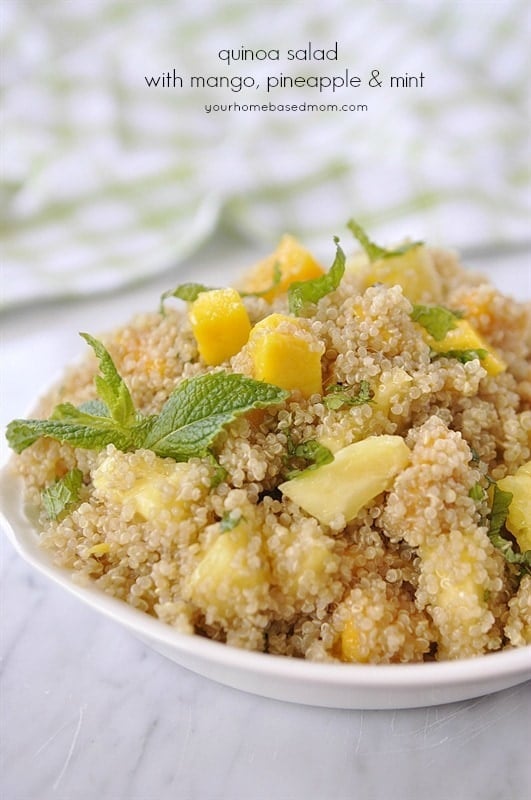 If you followed along on my fun trip to NYC on Instagram you saw that we visited alot of bakeries and ate a lot of ice cream.  But we did eat some amazing "real food" too.  My first night in NYC Tessa took me to a delightful restaurant, Westville.  We ate at the one in Chelsea but they also have two other locations.  One of the side dishes we had was this amazing Quinoa Salad.  It had mango, pineapple and mint and the flavor combination was perfection.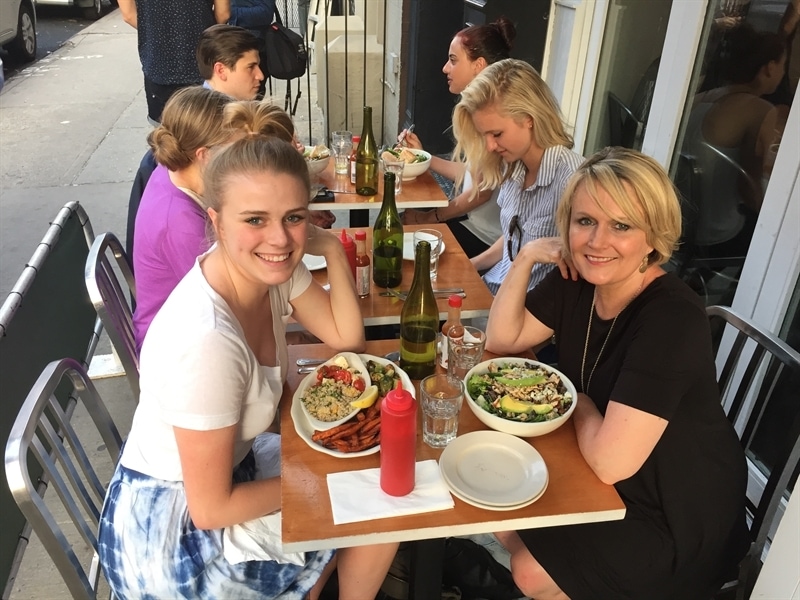 The fact that I got to share it with this cute girl at a delightful restaurant, sitting outside on a beautiful evening didn't hurt either!  As soon as I tasted the salad I knew I was going to have to go home and come up my own version of it.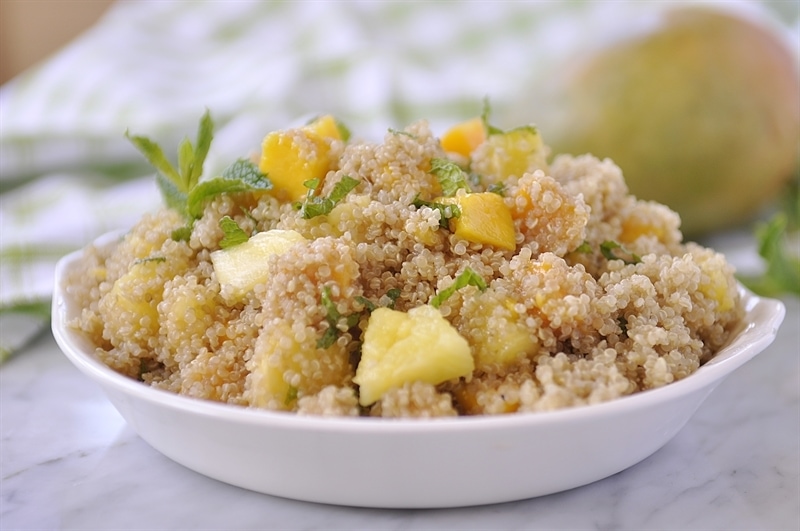 I decided it would be a perfect side dish for Father's Day and I was right.  It went great with those yummy steaks we grilled up.  I liked the salad served chilled but it would be great at room temperature too.  I cooked up my quinoa and then added in chopped fresh mango and fresh pineapple.
I dressed it with some rice vinegar and olive oil and then added in some fresh mint and some salt to taste.  Doesn't get much easier or more delicious.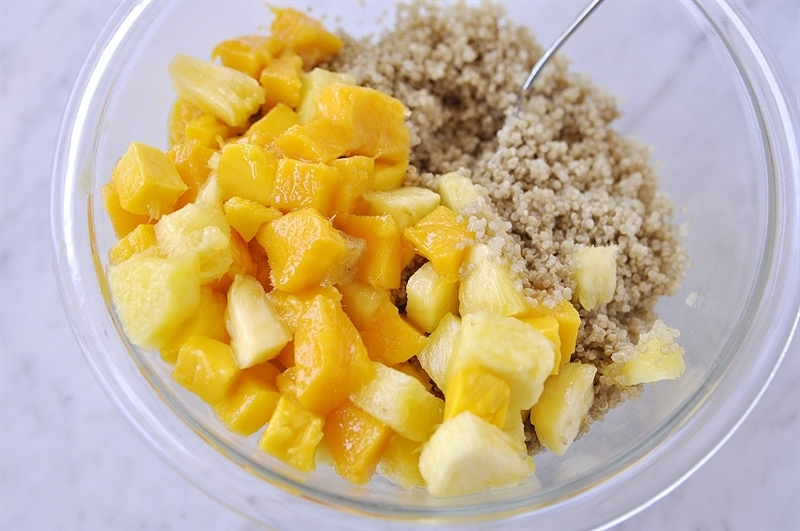 Quinoa is one of my favorite side dishes and it is so good for you.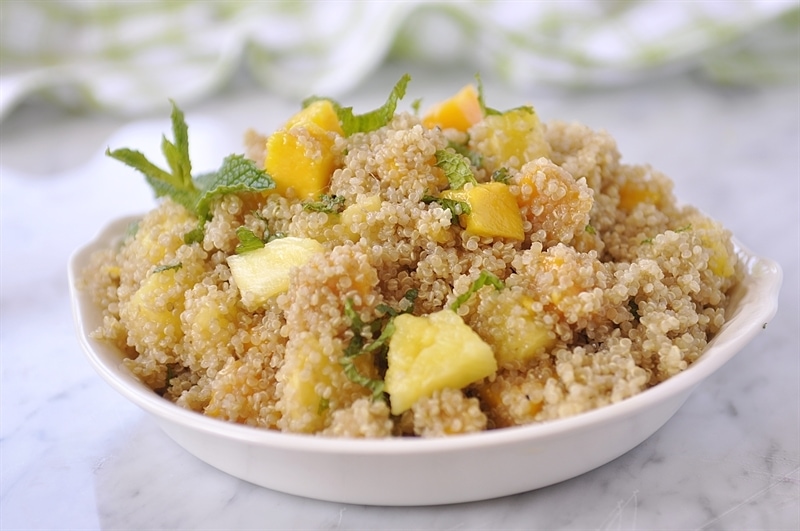 For some other yummy quinoa recipes check out these:
BBQ Chicken Quinoa Salad – Crunchy Quinoa Salad – Coconut Lime Rice Quinoa Salad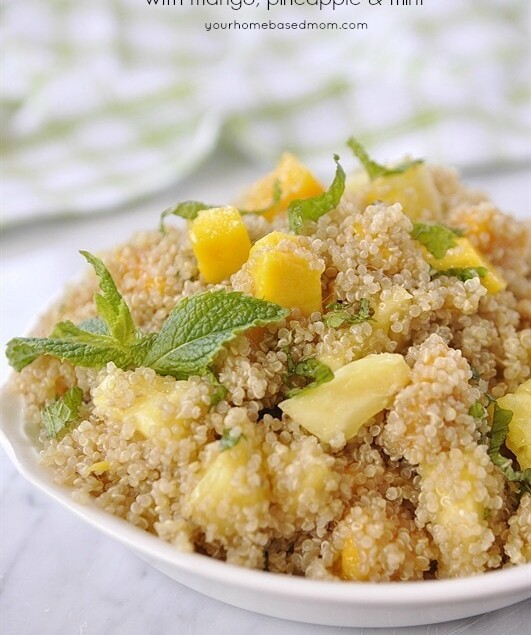 Quinoa Salad with Mango, Pineapple & Mint
Ingredients
2 C cooked quinoa
1 mango peeled and cubed
1 C fresh pineapple diced
2 Tbsp fresh chopped mint
3 Tbsp rice vinegar
2 tsp olive oil
salt
Instructions
Mix together vinegar and oil.

Combine quinoa, fruit and mint.

Toss with vinegar and oil mixture

Salt to taste