These Halloween Mason Jars are so easy to make and the perfect holiday decor!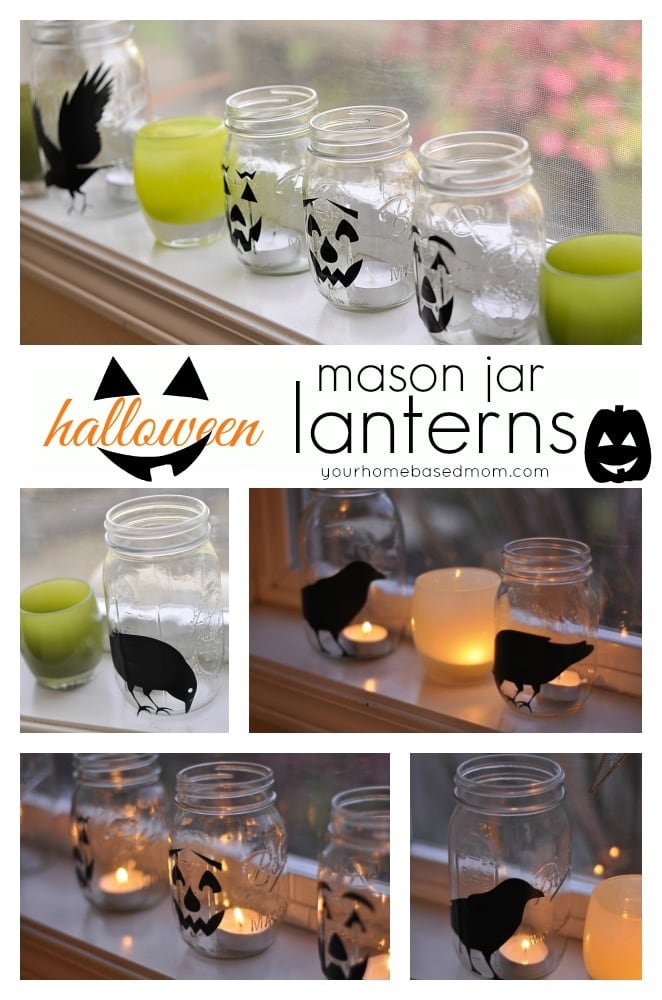 I posted these photos on Facebook yesterday but decided to put them up on the blog too.  It was such a quick and easy way to decorate for Halloween.
I put this together in literally minutes.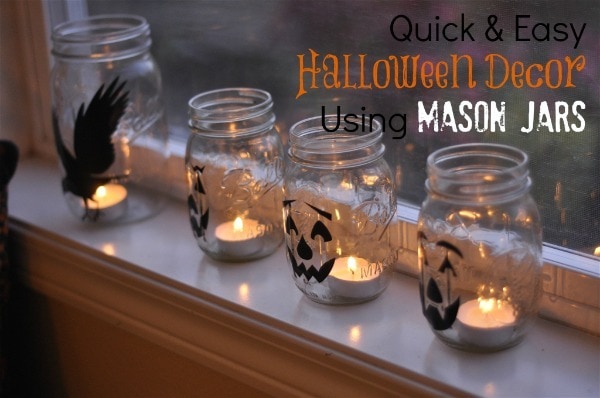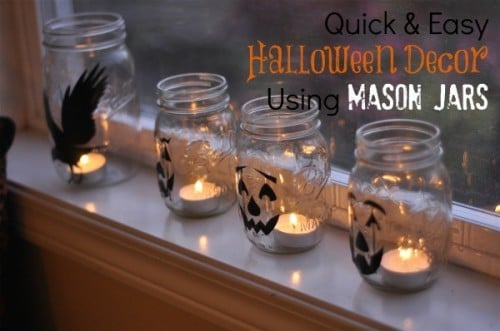 I am a big fan of mason jars.  They are so versatile and inexpensive!  If you are like me and have a life time supply leftover from the days you use to can you are set.  You can also purchase them at the grocery store or they are easy to find at Goodwill also.  I have them in assorted shapes and sizes, quarts, pints, wide mouth etc.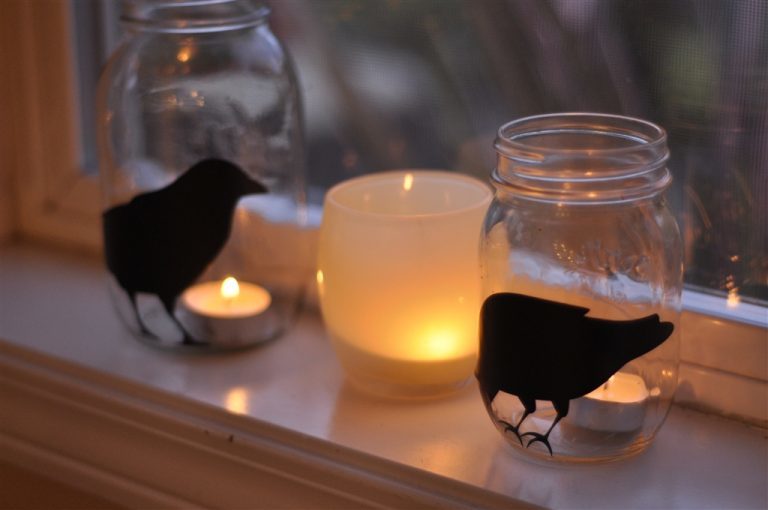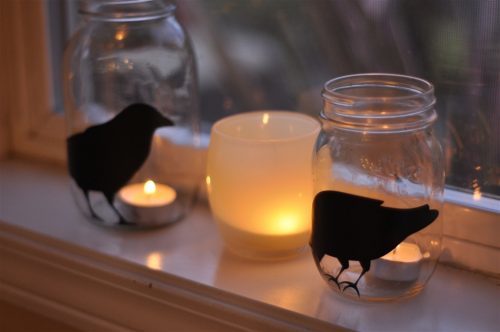 How to Make Halloween Mason Jars 
To create these fun Halloween themed lights I used my Silhouette Cameo to cut out some fun vinyl crows and jack o lantern faces.  I purchased the patterns from the Silhouette store.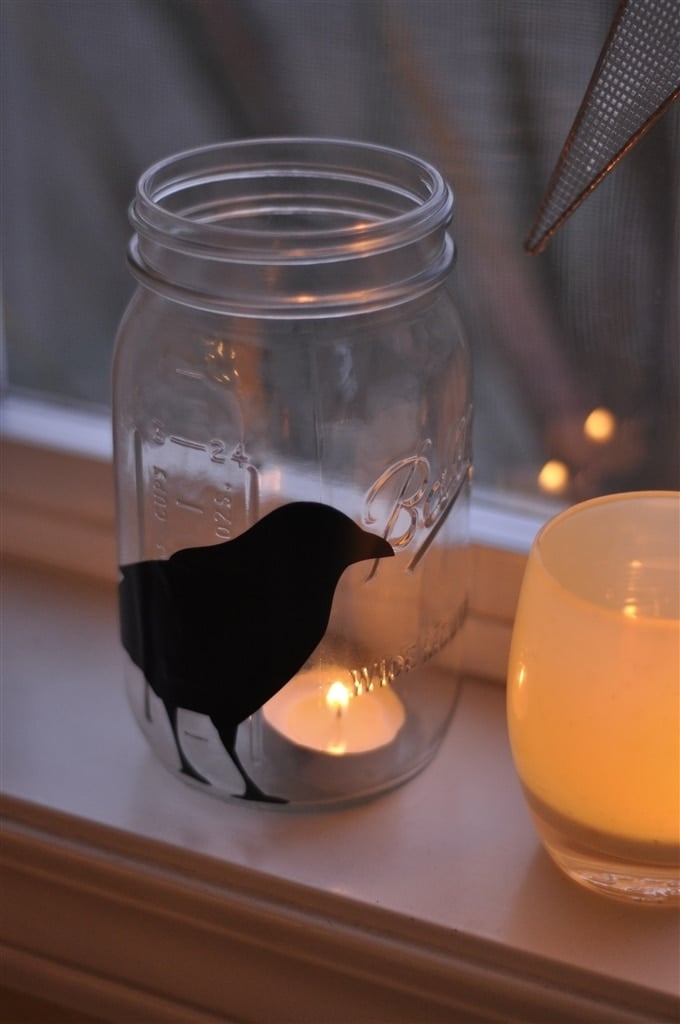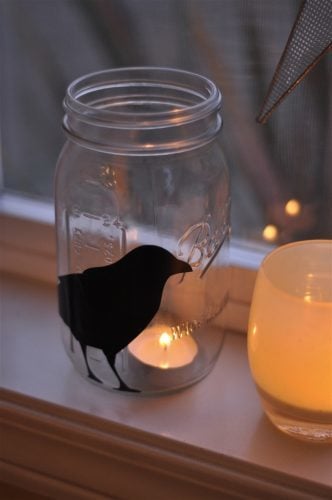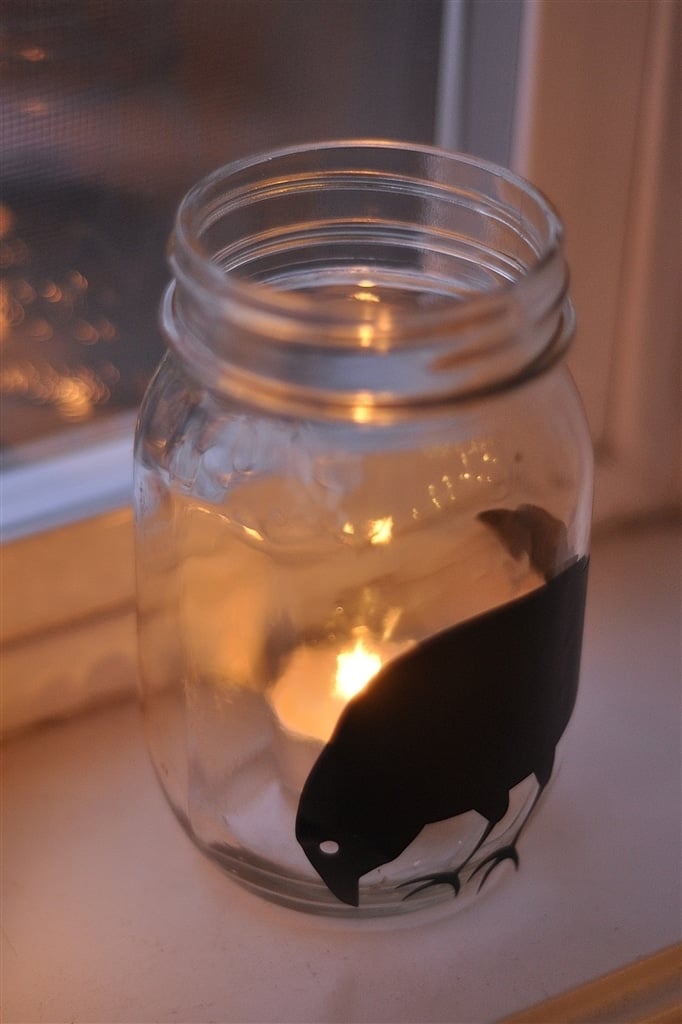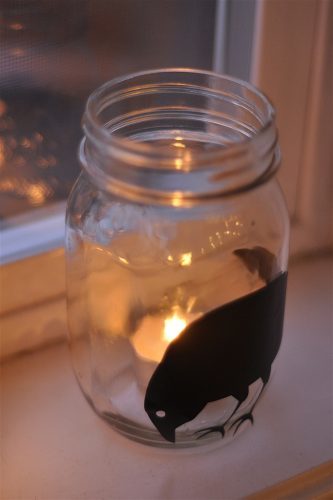 If you have been thinking of buying a Silhouette Cameo, I high recommend it and they have a great deal going on right now you might want to take advantage of or you might want to let Santa know about it!!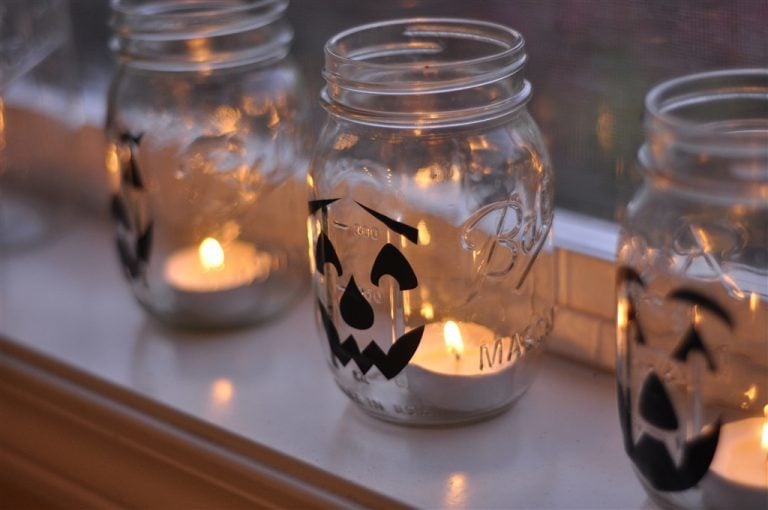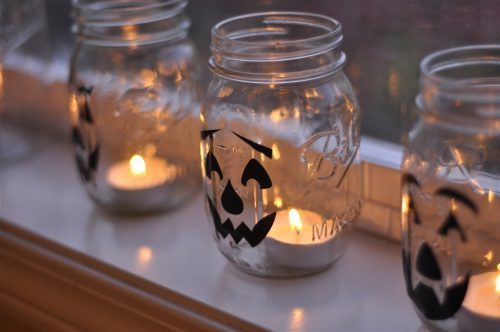 Go here to check out all the deals and to order.
For all of my other favorite kitchen products and tools visit my Amazon Store. 
Did you know I wrote a cookbook?  Check out the Holiday Slow Cooker Cookbook for 100 delicious recipes.