Sometime the hardest part of getting dinner on the table is thinking of something to make!  These quick dinner ideas won't just help you decide what to make, they will help you get dinner on the table in less than 30 minutes.  A quick and easy dinner that everyone in your family will enjoy is no longer just a fantasy.  These recipes make it a reality!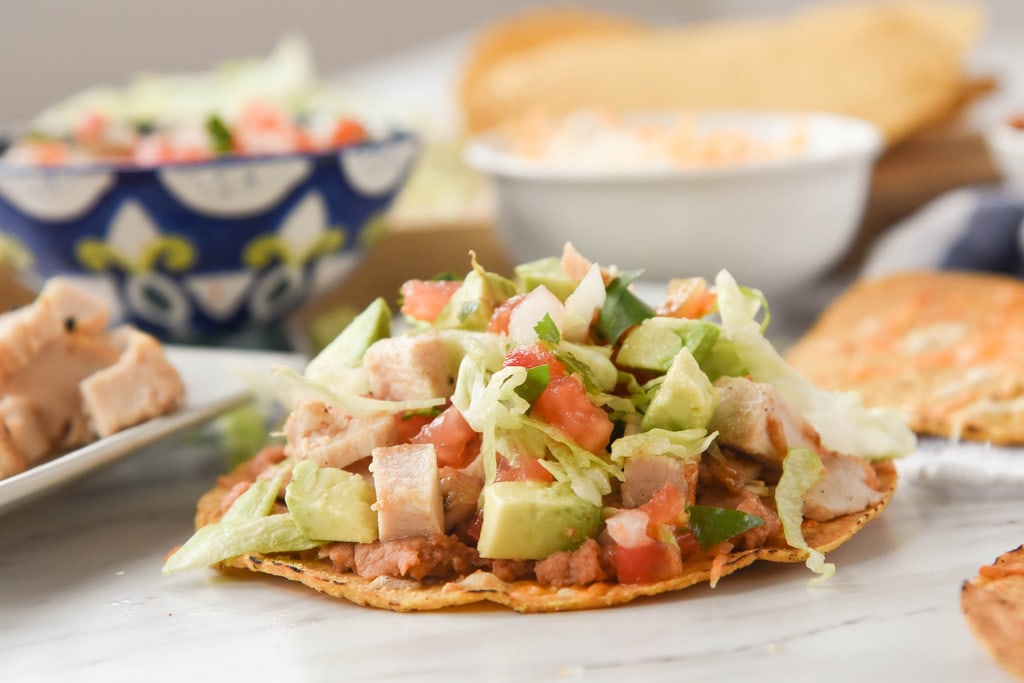 Spice up your quick dinner ideas with this delicious chicken tostada recipe.  This is also a great recipe for using leftover chicken, so make the delicious marinaded chicken for dinner the night before and use the leftovers to make this delicious meal even quicker.
Pasta is a go to dinner for many people.  Instead of making your usual pasta, try this easy fresh tomato and chicken pasta.  The chicken is sautéed in the same pan you make the fresh tomato sauce.  This not only makes for a quick dinner, but for an easy clean up!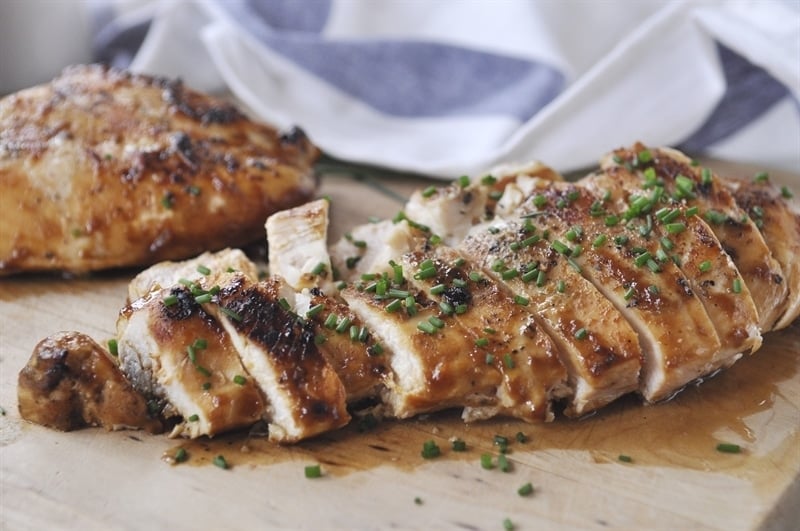 Grilling is a quick way to get dinner on the table and this grilled honey mustard chicken recipe is perfect to serve with a side of veggies or add to the top of salad.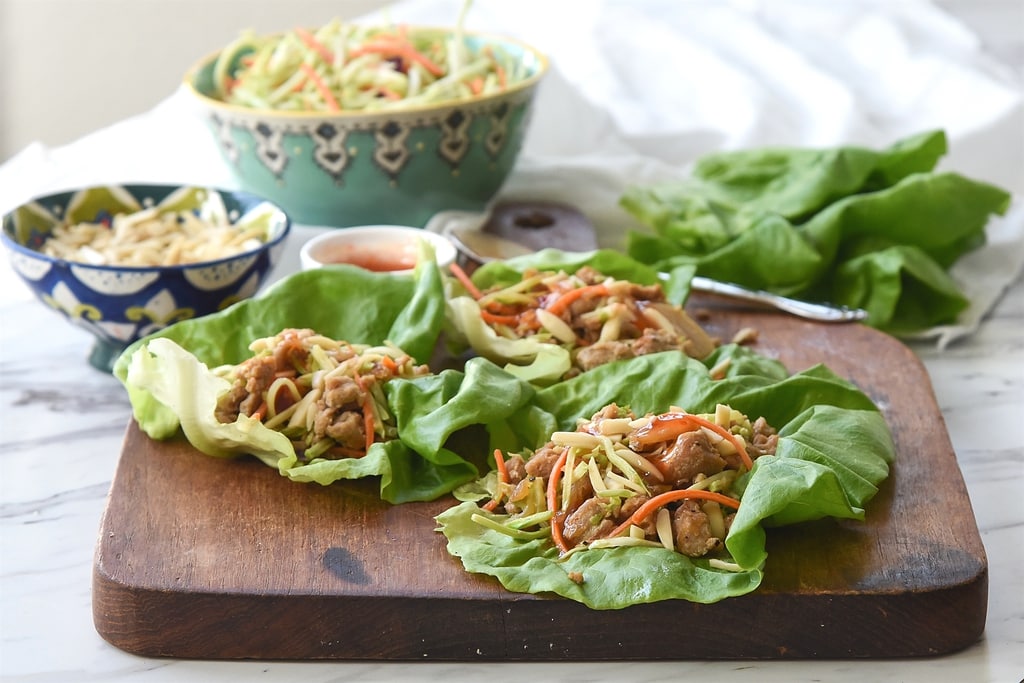 One of my family's favorite quick dinner ideas are chicken lettuce wraps.  This recipe uses a bag of broccoli slaw, which removes the need for any slicing and dicing.  This saves a ton of prep time.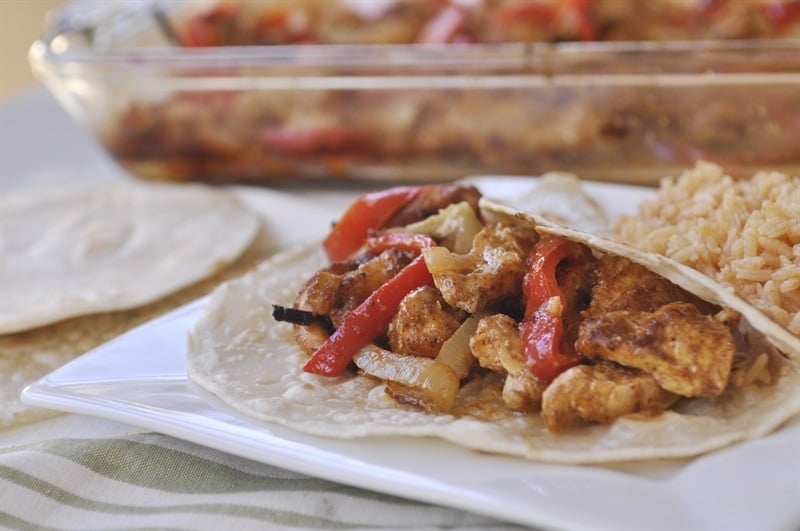 And other great recipe that is quick to get on the table, delicious, and only uses one pan are these baked fajitas.  These chicken fajitas are full of flavor and only take about 30 minutes in the oven.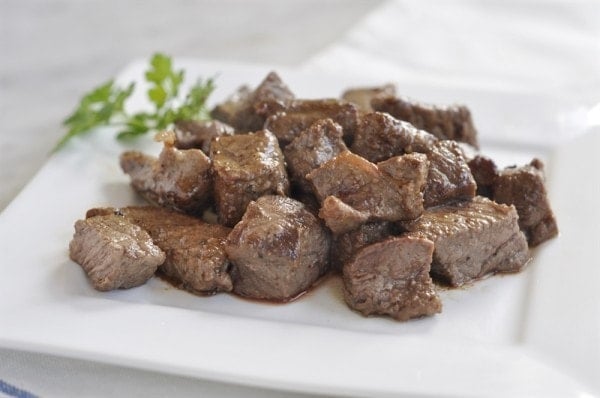 If you love steak but are too busy during the week to grill one up, these steak bites are the perfect solution.  Slicing the steak into smaller pieces and sautéing it in a skillet cuts the cooking time down, without sacrificing any of the amazing flavor.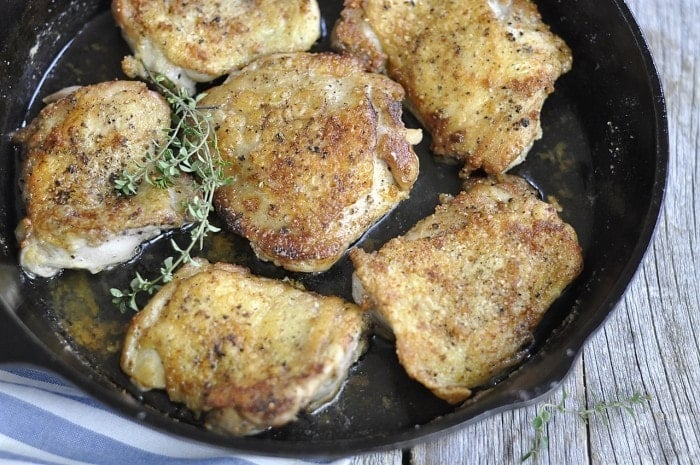 And another great quick skillet dish is my crispy chicken recipe.  This is a huge family favorite and can be served with any of your favorite sides.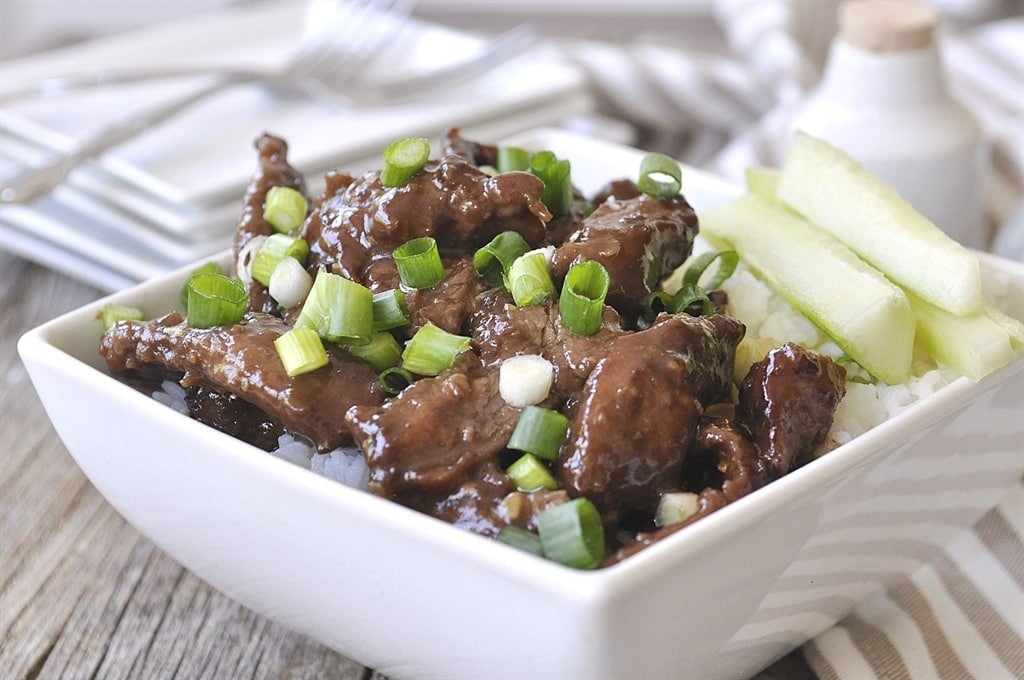 Stir fry recipes are always good for a quick and easy dinner.  And this Mongolian Beef recipe delivers both with a lot of flavor.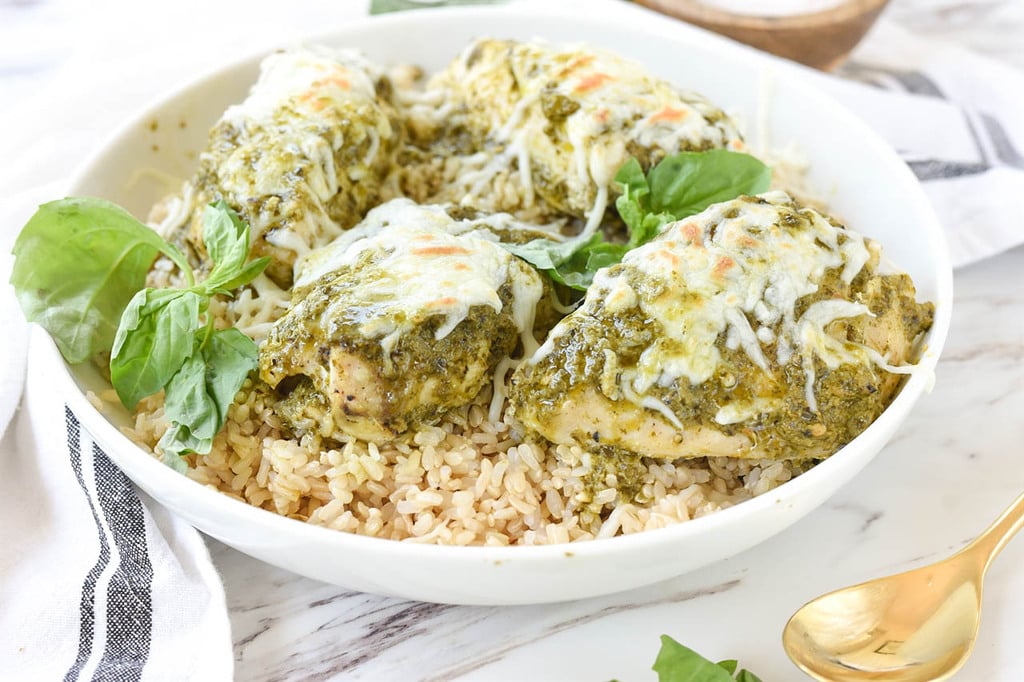 Another one of our favorite quick dinner ideas is this baked pesto chicken.  Full of flavor and perfect served with rice or pasta.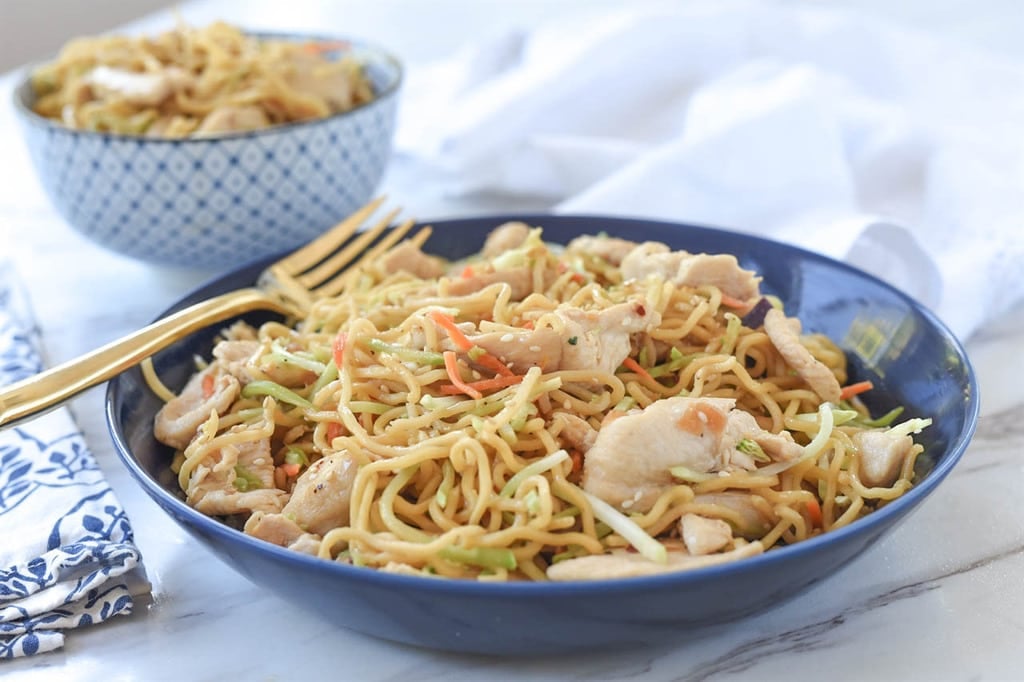 And one final one pot recipe.  Chicken Yakisoba is loved by kids and parents alike.  This is another recipe that utilizes broccoli slaw to cut done on prep time.  And the thinly sliced veggies mean kids will eat them without complaint.  Sometimes they don't even know they are there!
I hope you will give all of these quick and easy dinner ideas a try.  Be sure to scroll down and sign up to receive my FREE weekly meal plan for more great recipes you will love.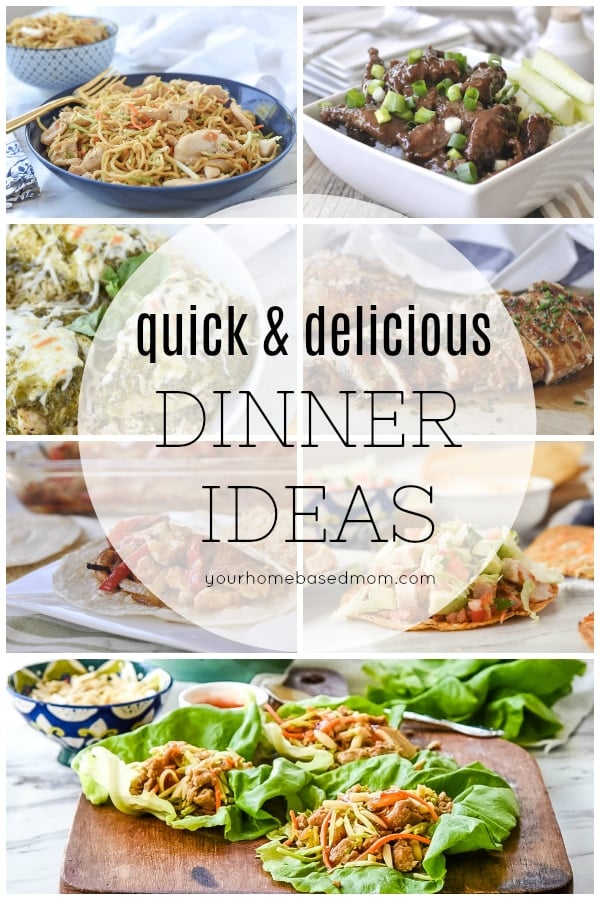 Need some help figuring out what's for dinner tonight?
Come join our Facebook Group!  Join hundreds of others who love sharing dinner time ideas.  You don't want to miss out on the fun!

You'll find lots of ideas for dinner from all our awesome members and you can share your ideas too!  Join the Family Dinner Table today.