Make a pumpkin spice steamer just like your favorite coffee shop that is just as delicious, but costs a whole lot less!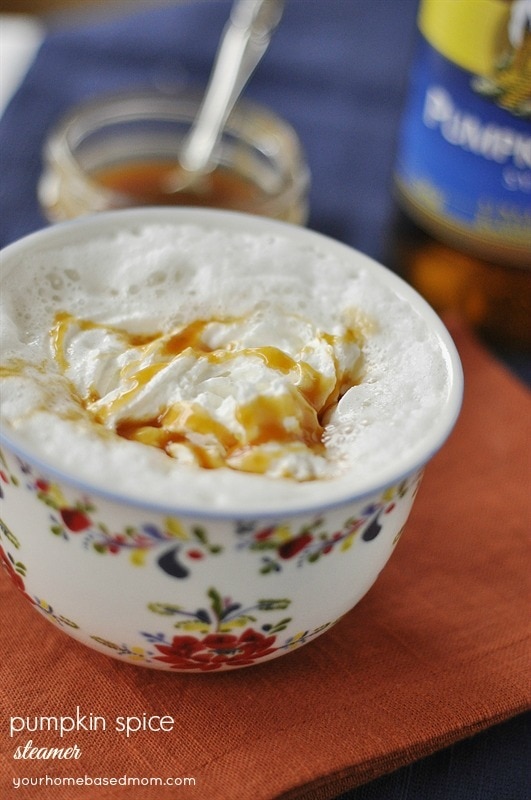 Today I am sharing my favorite Fall beverage and something else to put that yummy caramel sauce on.  I always know it is Fall when Starbucks starts serving their Pumpkin Spice Steamer.  It gets a little expensive going to Starbucks on a regular basis so I decided I needed to figure out how to make my own at home.  It wasn't hard.
I made a trip to Cash & Carry and picked up a bottle of this….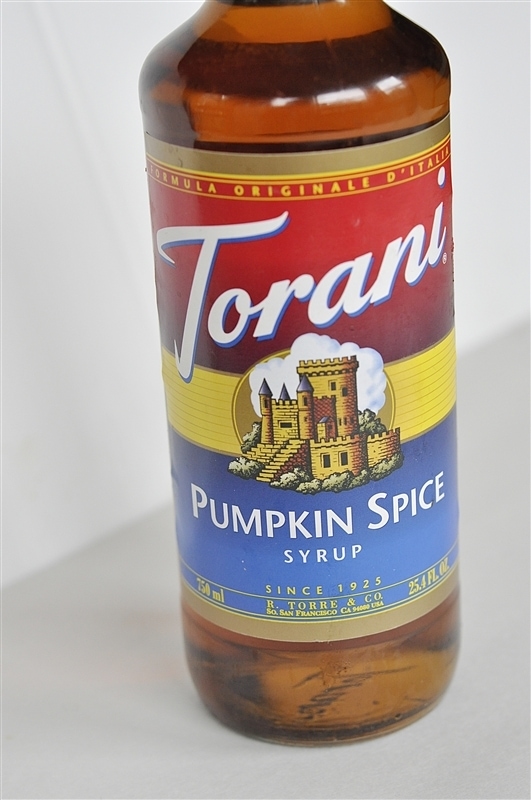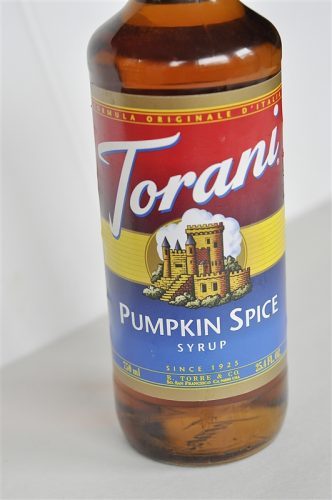 It doesn't taste exactly the same but close enough!
Then you need some milk, I'm a 2% girl.  And a pretty cup of course!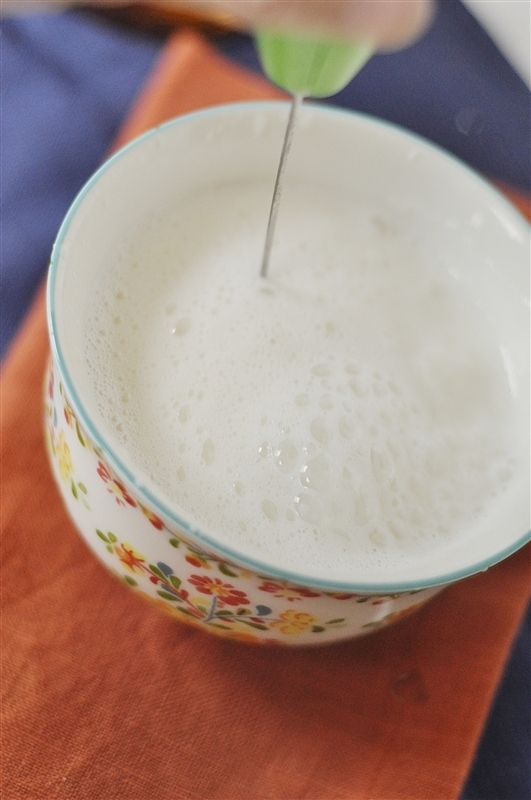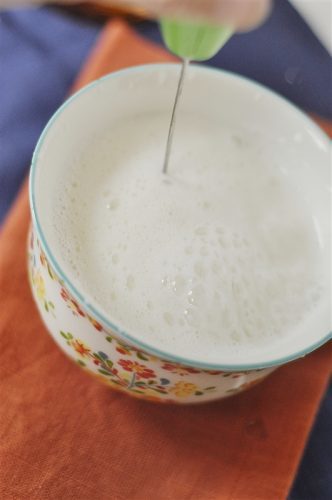 I heat my milk up in the microwave and then I use my little frother thingy.  I picked it up at Cost Plus World Market but I have seen them at kitchen shops.  It swirls and whirls the milk and adds foam to it.  Just like Starbucks.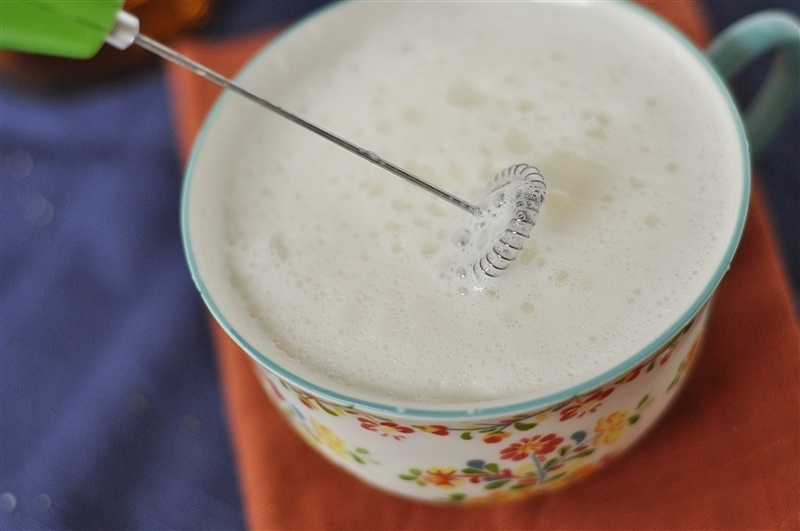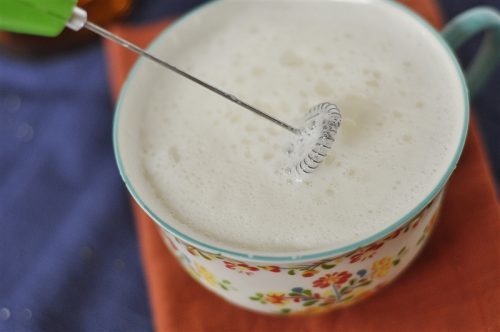 My frother is battery operated.
Then the crowning glory.  Some whip cream and caramel sauce!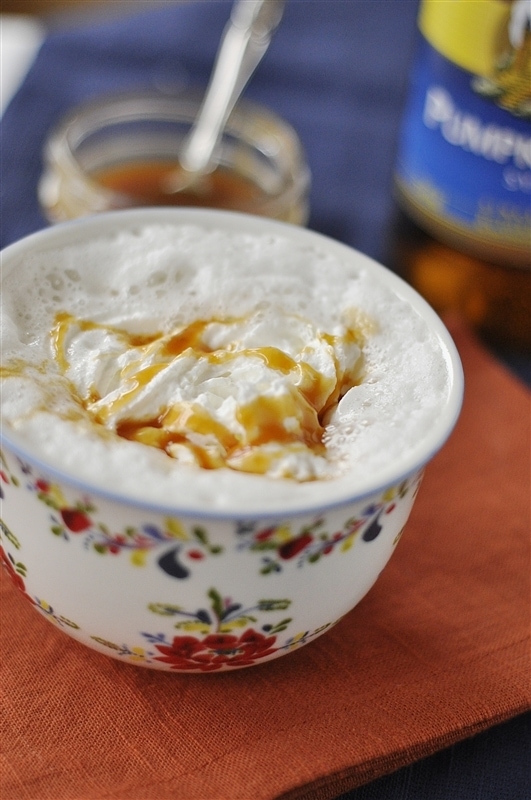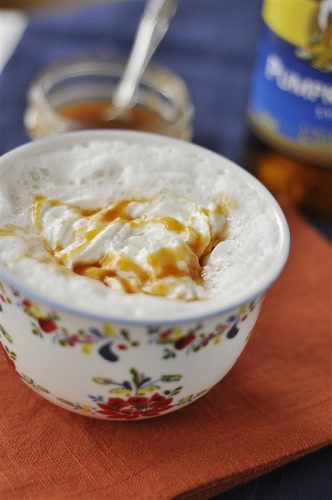 Starbucks doesn't put caramel sauce on theirs – that is my special touch when I am feeling like something extra special.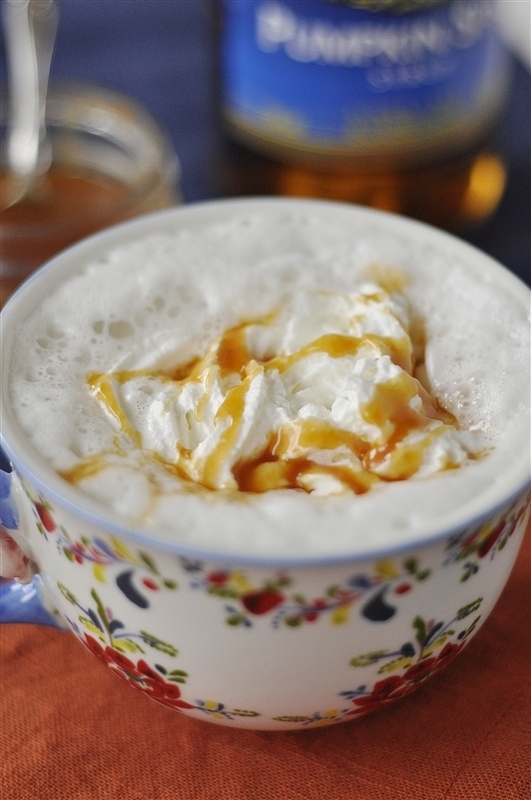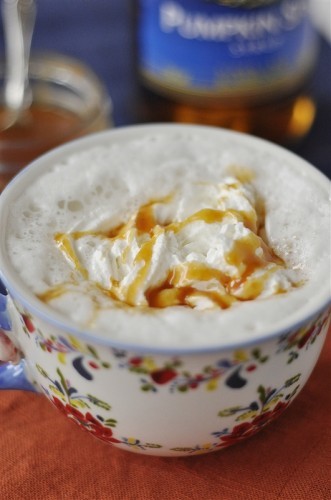 So no real recipe here – just pumpkin spice syrup, milk, whip cream and a little caramel sauce.  Welcome to Fall!