It was all about projects at our house this weekend. I've got a list a mile long.
Most of the projects on my list have something to do with a little wedding we have going on later this summer.
I love a good project.  I love coming up with the idea for the project, making the plan for the project, executing the project but nothing feels quite as good as finishing the project and crossing it off the list!
This weekend I crossed a couple of projects off my list.
Earlier this spring I just happened to go onto Craig's List and type in vintage ice cream cart.  I mean really – how many vintage ice cream carts do you think there are on Craig's List, especially in Portland, Oregon.  I knew it was a bit random but I decided to do it anyway.
Can you imagine my surprise when I saw this baby listed!!??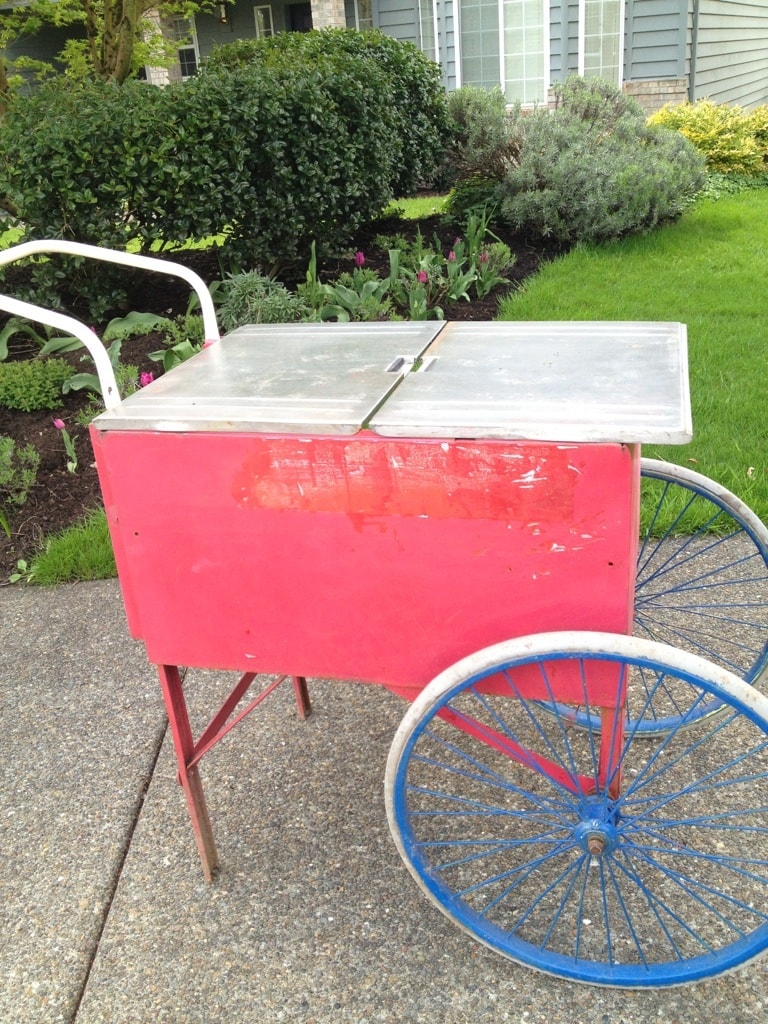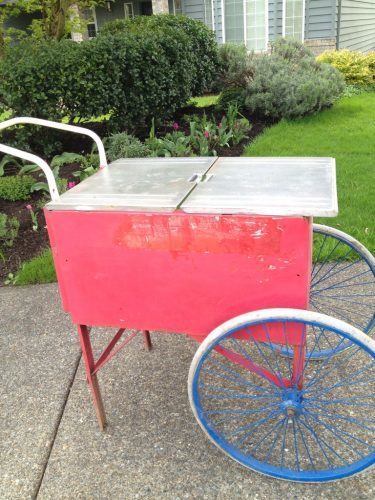 It was well used and had several coats of paint in various colors.  At one time it had even been used as a first aid cart but I knew it had potential.  I texted back and forth all day with the guy who had it listed.  He had someone else coming to look at it first so I kept my fingers crossed.  Lucky for me they didn't take it so Jim and I headed out to pick it up.  We pulled up in front of the house and Jim said, "I know that guy.  I work with him."  So the cart was mine and at a bit of a discount.  It was just meant to be.
I got to work and now it looks like this!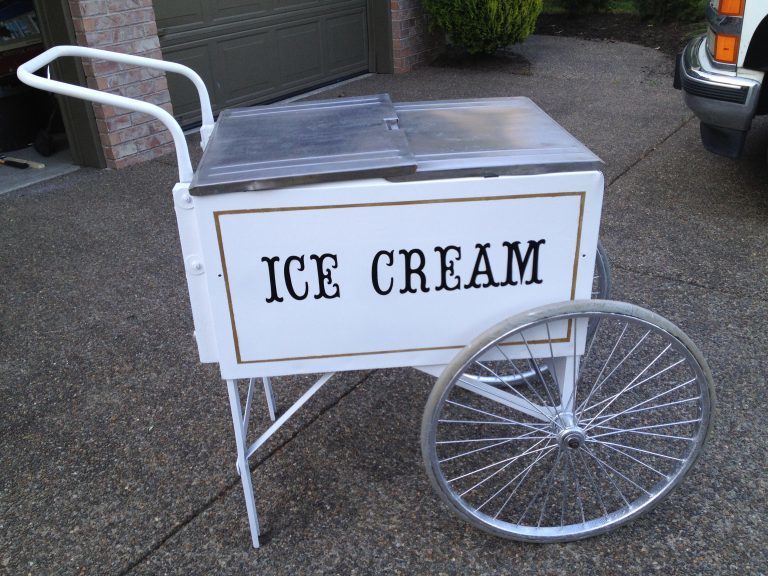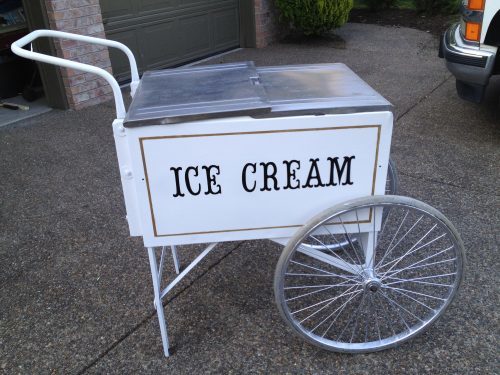 It's amazing what a little bit of white spray paint can do!!  Isn't she cute.  I'm in love.  Can't wait to fill it with ice cream and start scooping!!
The next project on the list this weekend was to get all my pots planted and some plants in the ground in preparation for our big party this summer.  Got to have the yard looking good!
My friend Jane and I headed down to Hubbard for some major plant shopping. I didn't count but there are several hundred plants sitting there.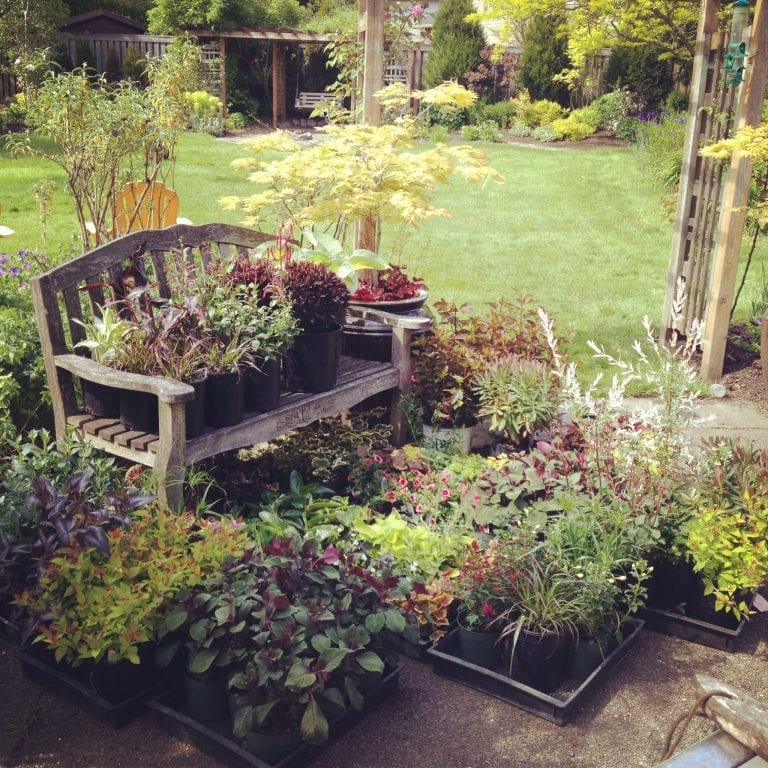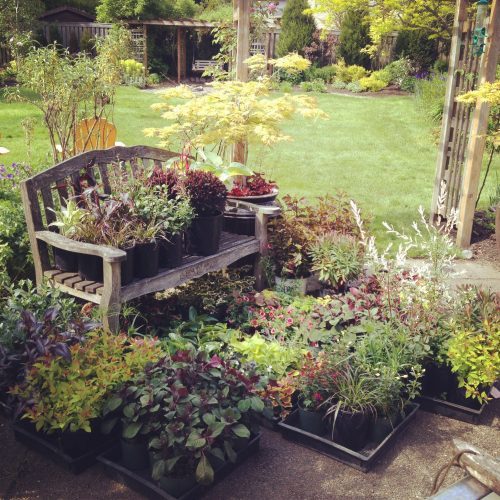 Before we got to work on those plants though we had to play a bit.  Tessa and I started off our Saturday with a trip to the Farmer's Market.  A Saturday morning tradition at our house during the season.  We picked up some of the first strawberries of the season.  They were delicious.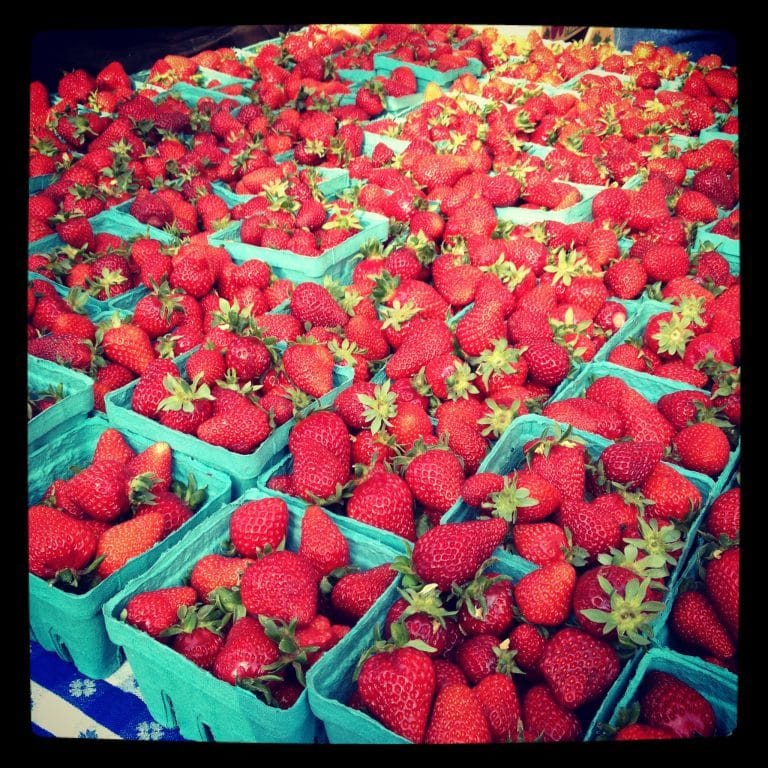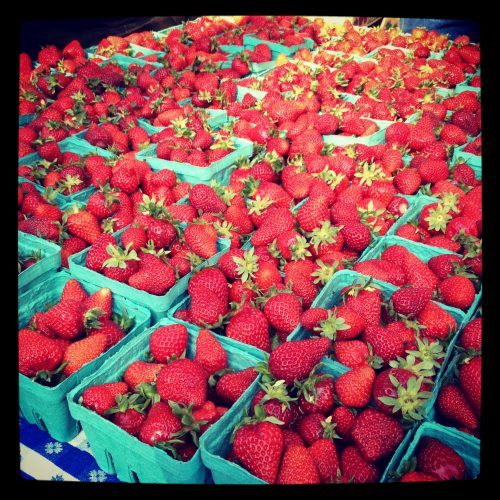 We also enjoyed a little breakfast.  I shared this amazing omelet with my friend Jane. who we met at the market.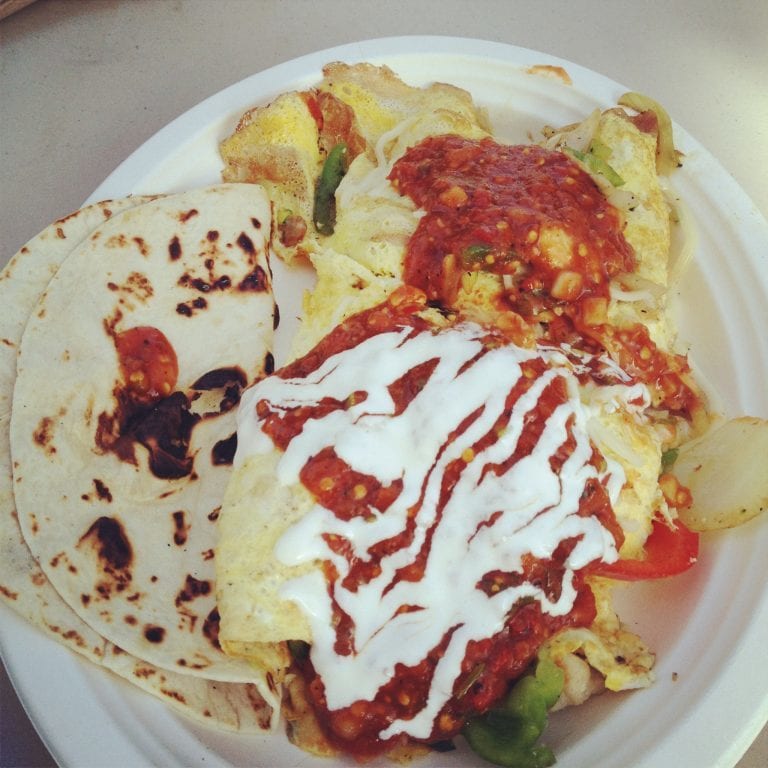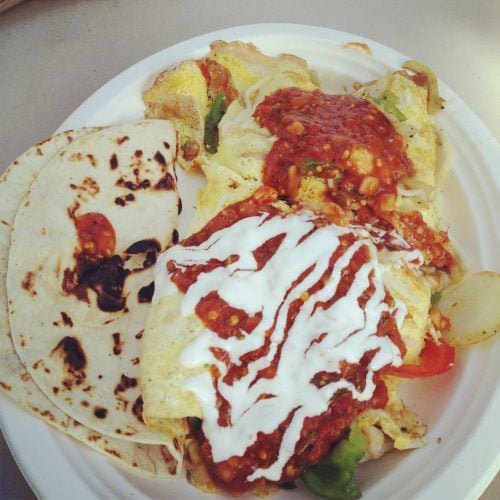 And Tessa enjoyed this gourmet grilled peanut butter and jelly sandwich complete with bacon and maple syrup.  It was amazing!!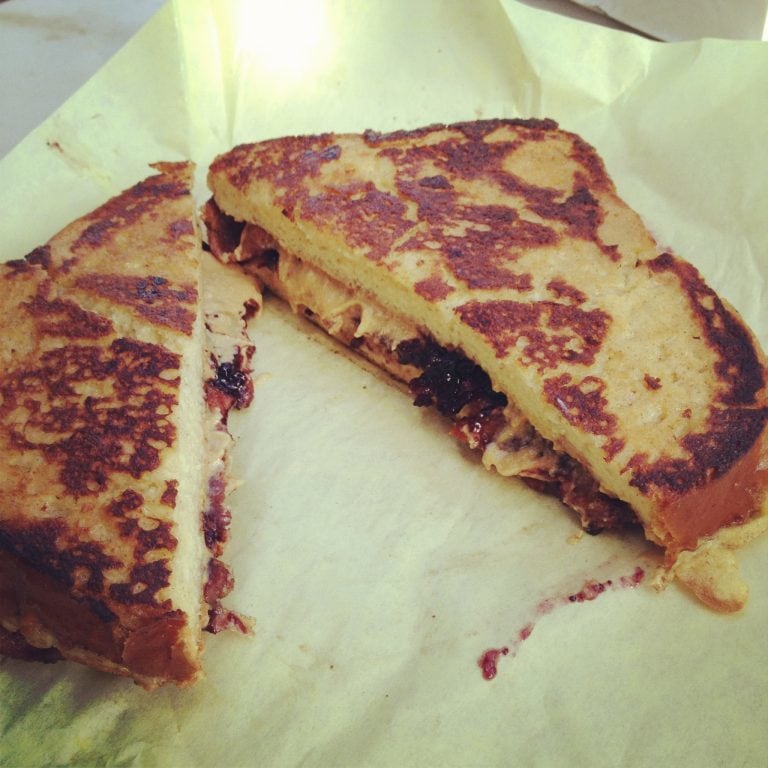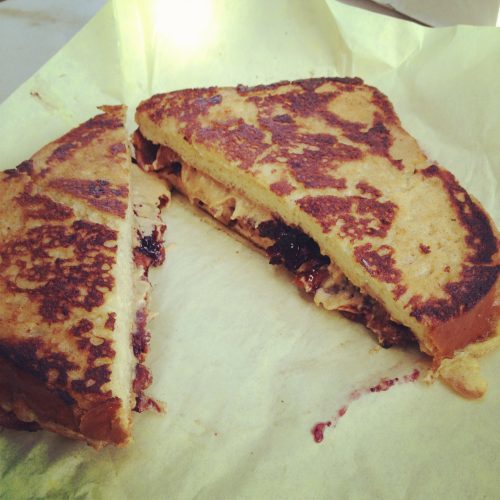 We picked up a few more plants (yeah, I needed more) and headed home to start working in the garden.  This is part of our garden.  Spring is one of my favorite times of year in the garden.  The iris are blooming and the roses are just beginning.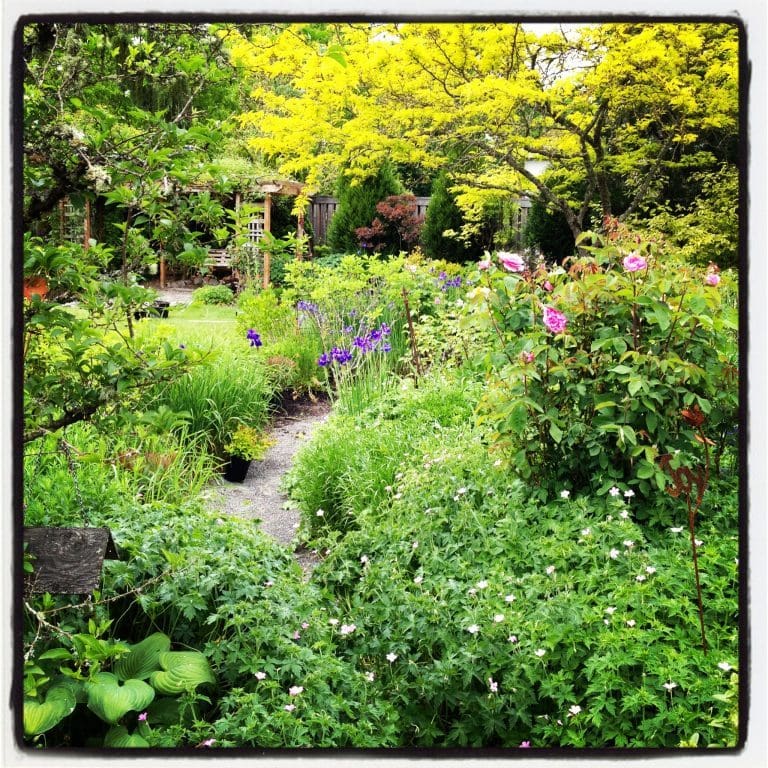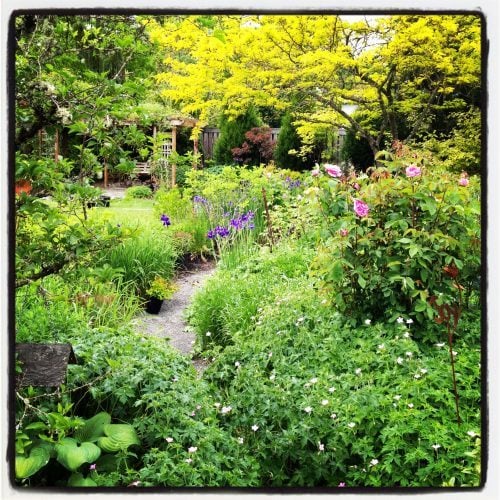 One of the first roses of the season.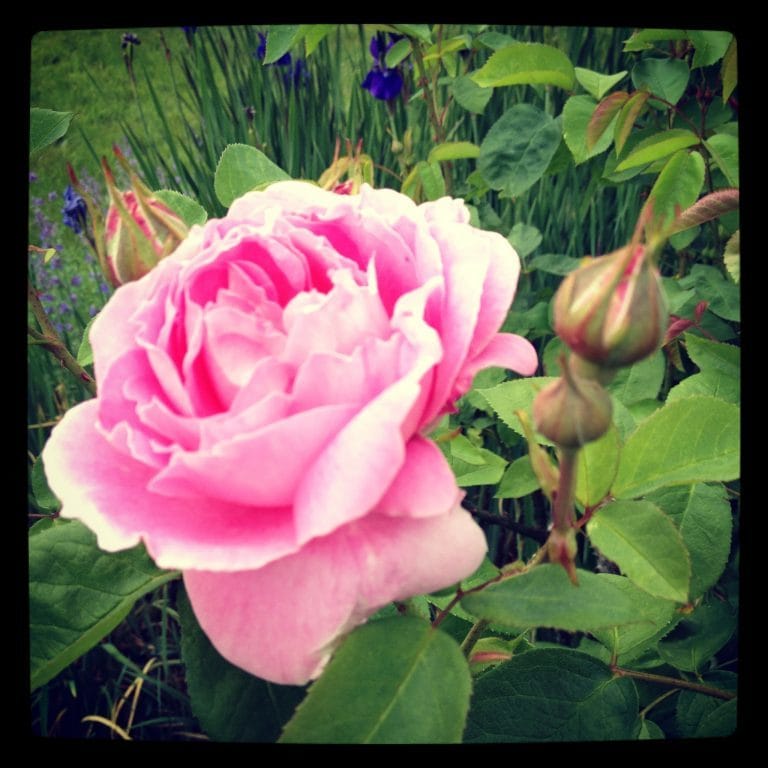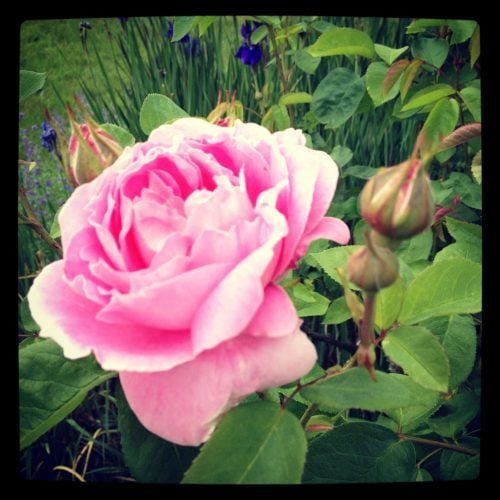 The iris are in full bloom too.
After a long day in the garden here is what that pile of pots looks like.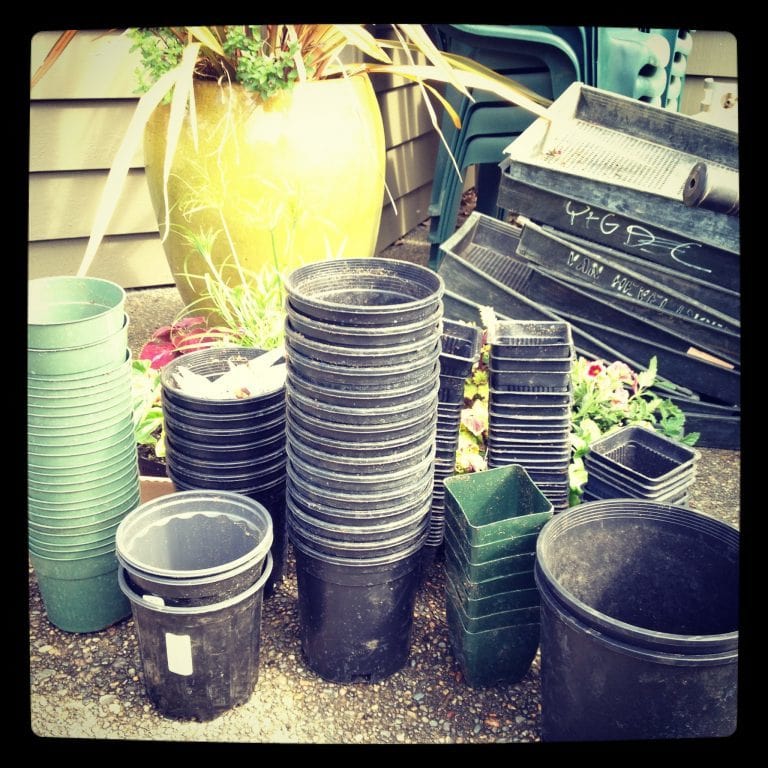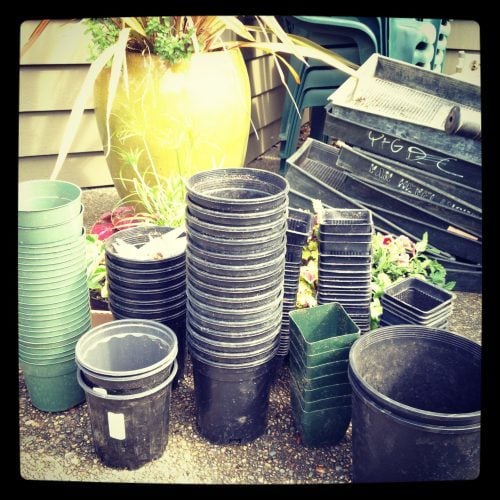 They aren't all in the ground yet but we got pretty close.  We still have lots to work to do in the garden so that project isn't crossed off the list but I don't think a garden is ever finished.  It is a living, growing, ever changing thing and I love mine!
Just so you don't think all we did was work, work, work all weekend,  Tessa and I did have a little mother/daughter lunch date on Friday.  We hit our favorite pizza place and enjoyed a little sunshine while Jim was off camping with the boys from church.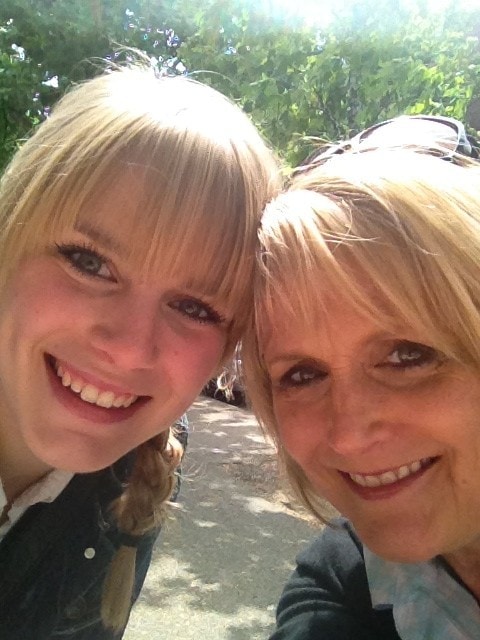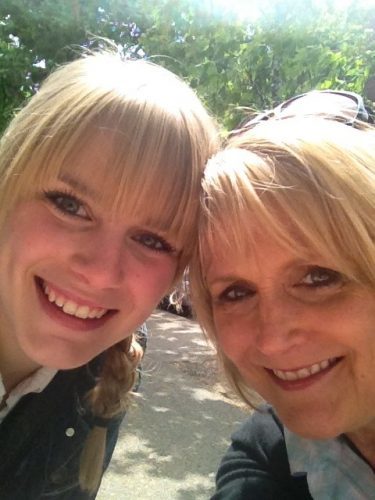 To celebrate the summer weather we have been having in Portland this last week (it's suppose to rain all next week) we made some homemade malted milk ball ice cream.  So good.  My second batch this past week.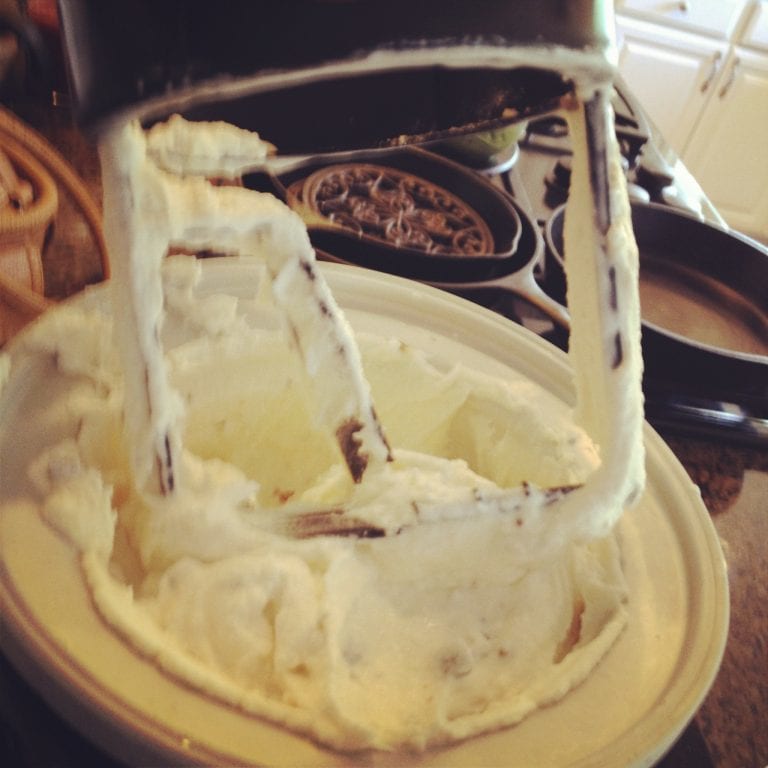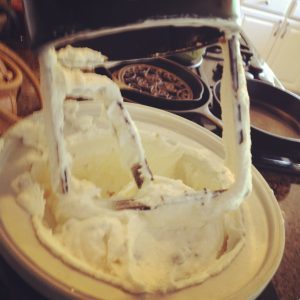 So what's the next project on the list.  We did get a little work done on that one this weekend too.  I was feeling pretty energetic.  We're building and painting carnival booths!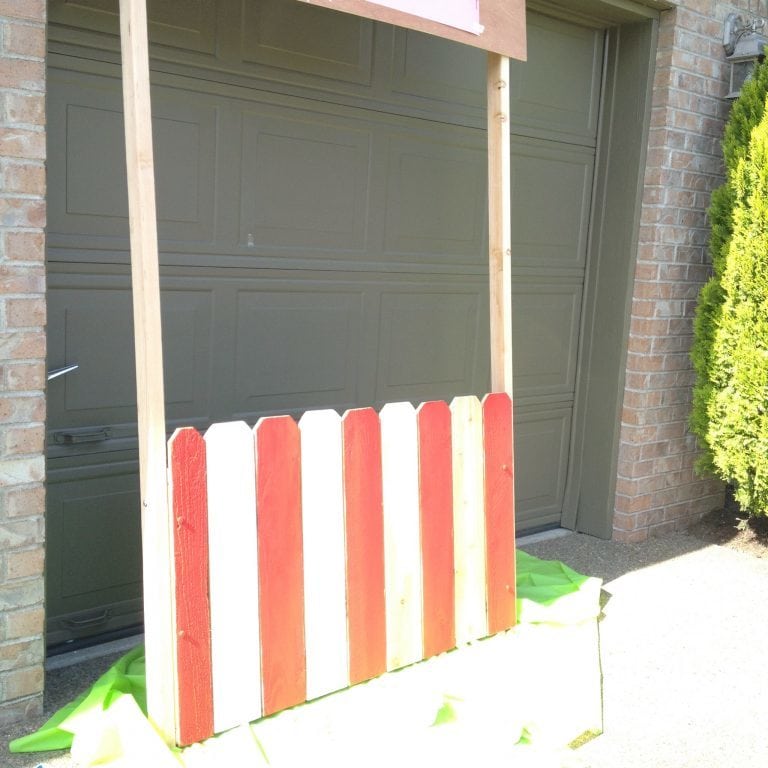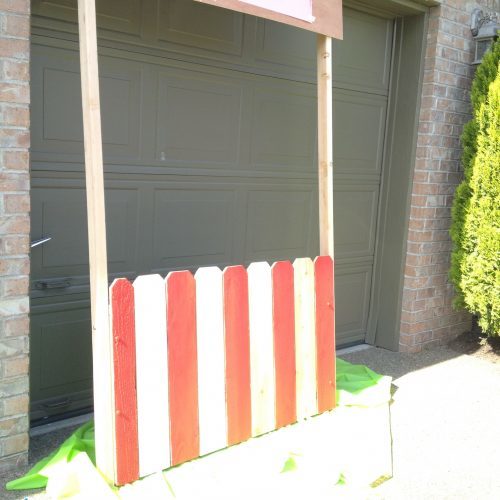 Did you get a project or two done this weekend??