Hi everyone! I'm excited to be back here at YHM to share another little printable with you. With Thanksgiving only a few weeks away, I thought it'd be fun to create some printables for it.  These napkin rings are so easy to make but will make your table a little sweeter for the holiday.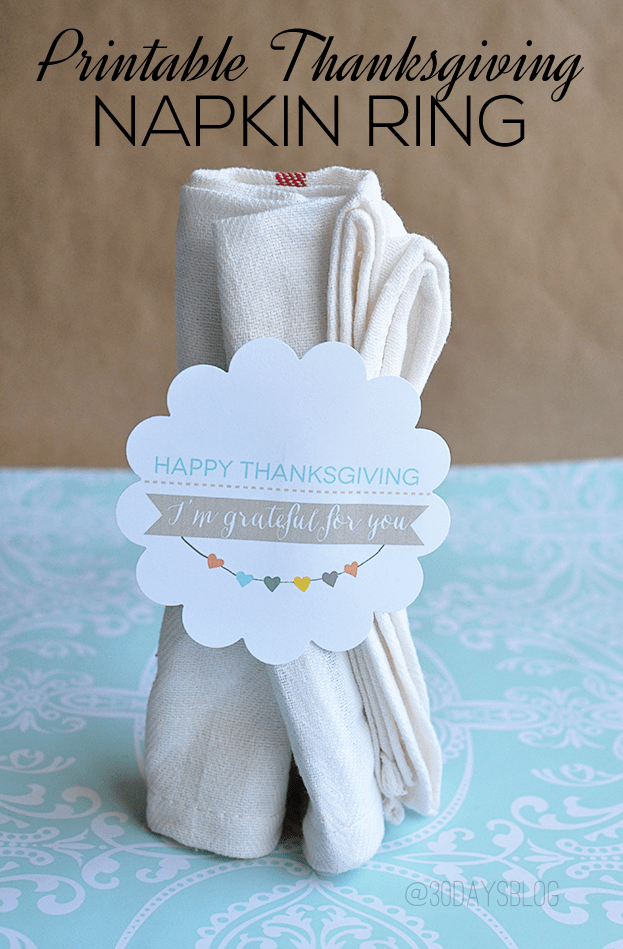 The first thing I did was print out the Thanksgiving tag. I then took my large scallop punch and flipped it around so I could line up the graphic with the punch.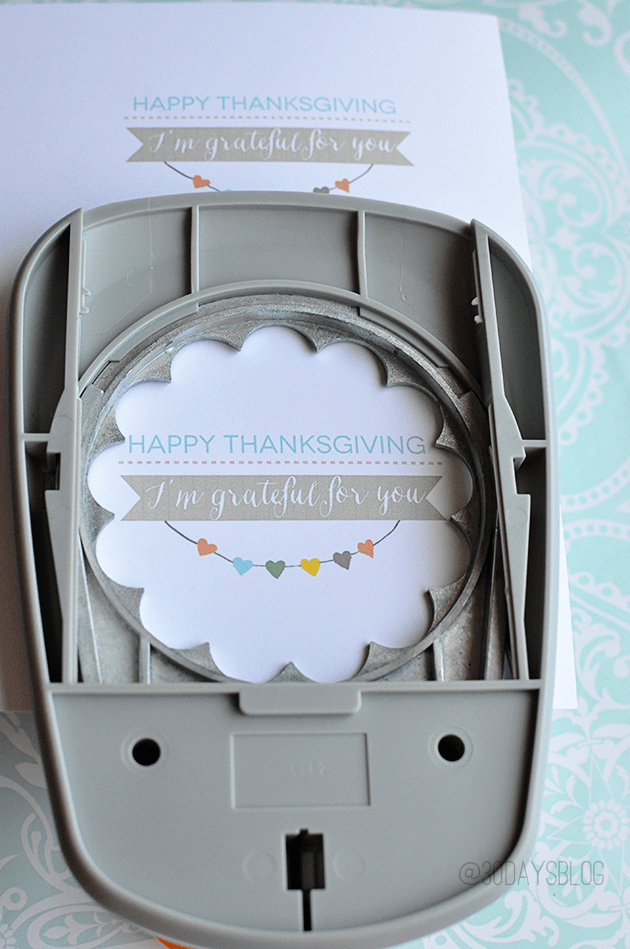 Didn't they turn out cute?  You can cut circles out, use a circle punch, square punch or whatever thing you have on hand that will work.  I like the way the scallop punch turned out.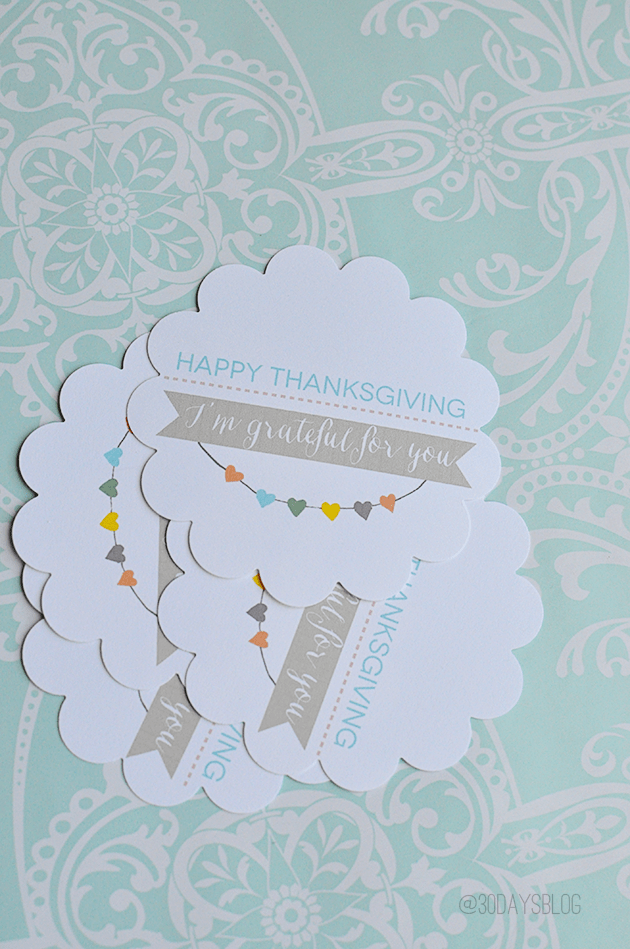 Next cut a strip of coordinating scrapbook paper.  Wrap the strip around your Thanksgiving napkin.  Using a glue stick, attach the strip of scrapbook paper to the back of the punched design.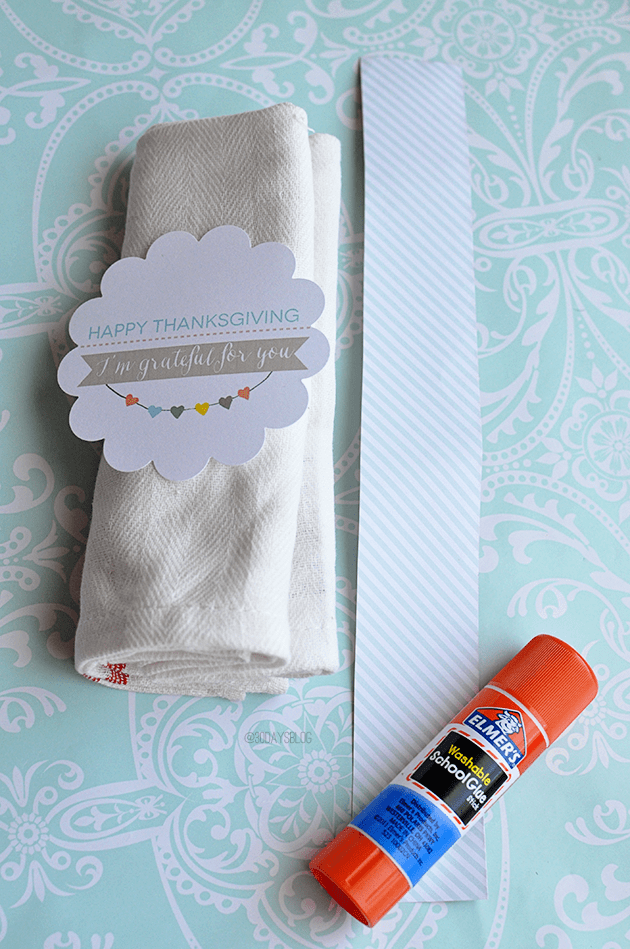 And voila- you have an adorable Thanksgiving napkin ring.  You could take this one step further- write each person's name on the cut out tag, then have family and friends write something on the inside of the napkin ring about why they are grateful for that person.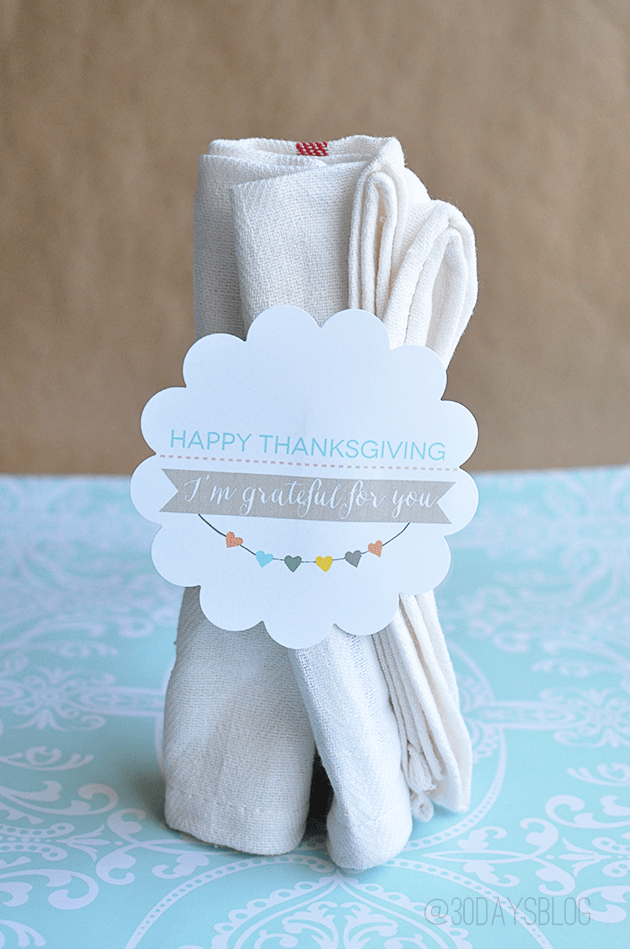 To see another idea of what I did with this same printable, stop by 30days today!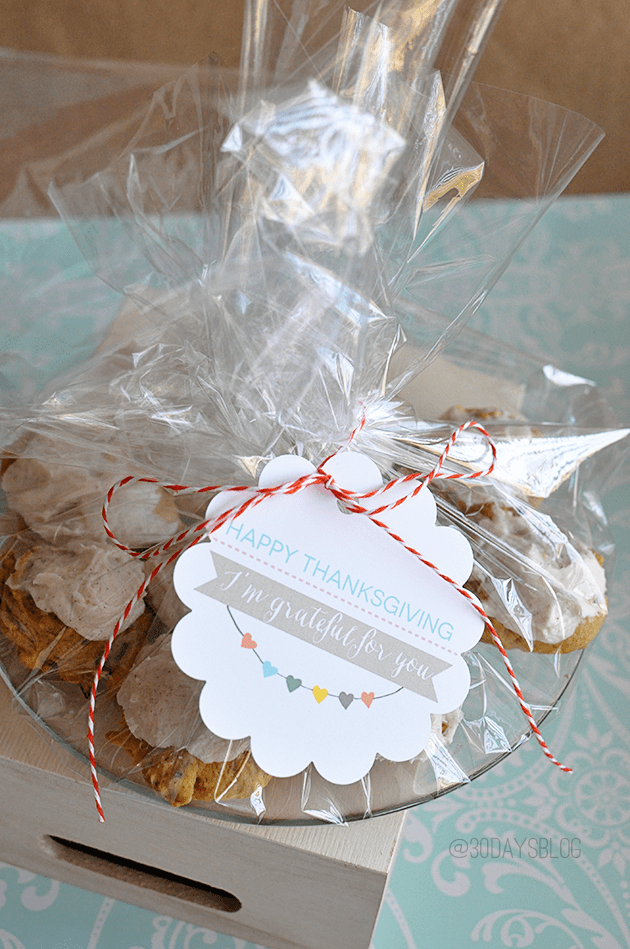 And visit me on Pinterest, Instagram, Facebook or Google+.