We are going to make one more stop on NE Alberta Street, at least for now. This area of Portland has become my new favorite. So many places to explore and great places to eat.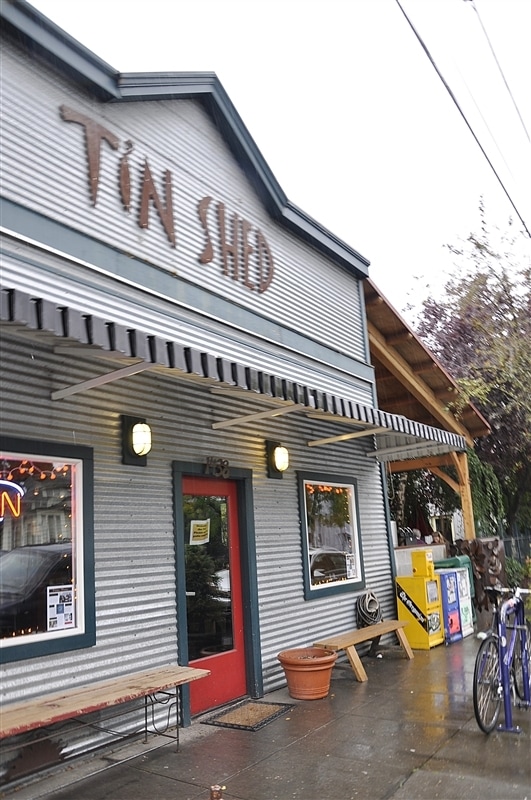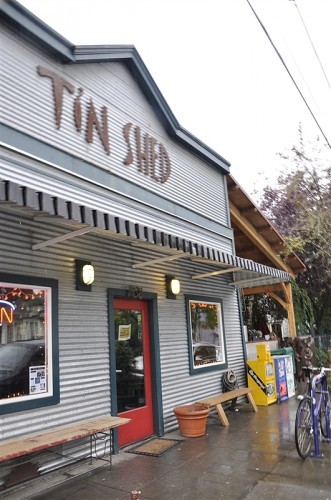 The Tin Shed is one of them. As stated on their website:
Our goal is to give the food a good ride from farm, to grocer, to the Shed and to you.
And they do just that with the freshest local ingredients they can find.  They are open for breakfast, lunch and dinner but I have only had breakfast there but plan on returning for dinner.
The Tin Shed is rather small but does have covered outside seating but if the weather is cold and rainy plan on a little wait.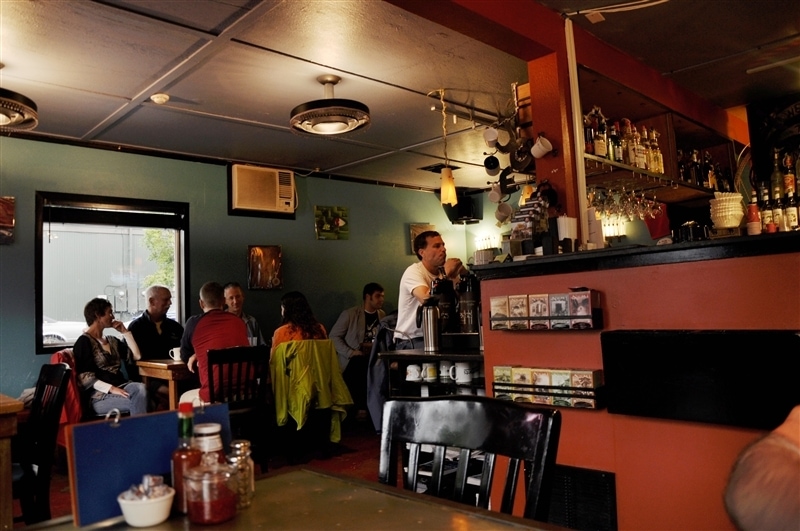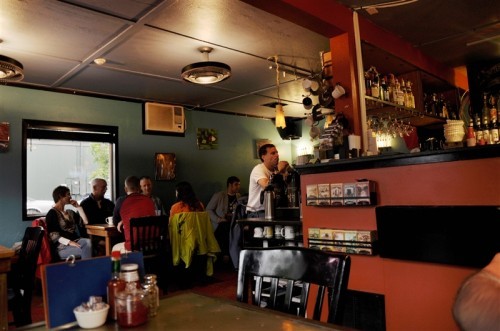 But your wait will be rewarded with this – The Fetch!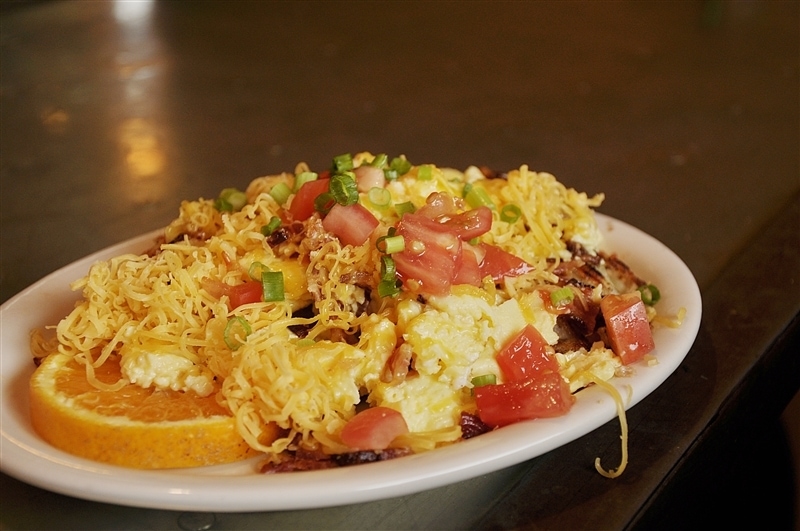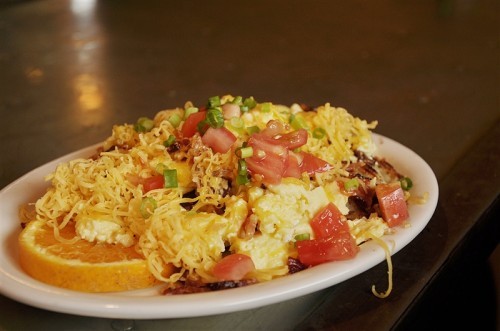 The menu calls it Stacked Goodness.  It is a combination of a crisp potato cake topped with a bacon and egg scramble, covered with Tillamook cheese, tomato and green onion.  So good!
And this time I did eat the whole thing!!
Here is my version minus the tomatoes!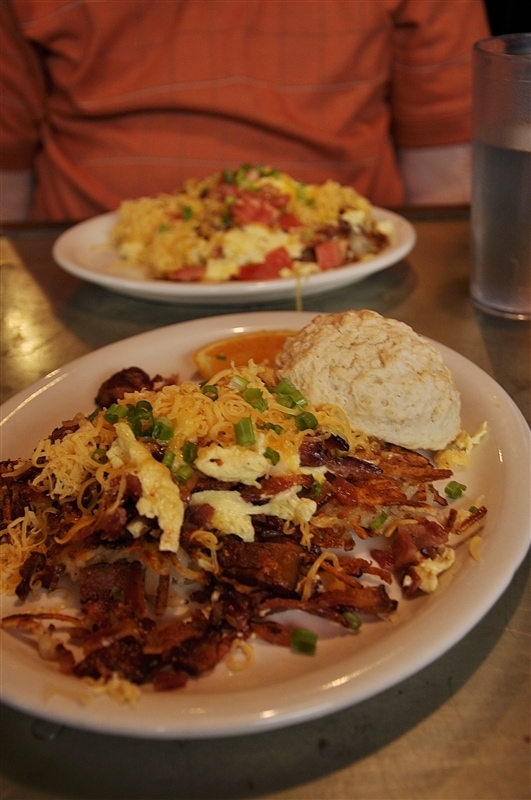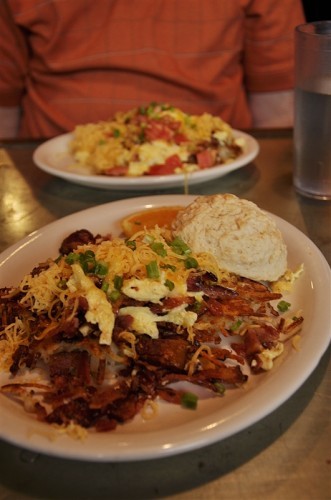 Their menu is entertaining too.  Whoever wrote it did a great job coming up with names for all the dishes – Tummy Warmer, Belly Pleaser, Everything Naughty, Everything Nice.
Check it out – let me know if you do!