When people ask me what type of blog I have I'm never quite sure what to say.  I'm not just a food blog or a craft blog or a mommy blog or a party blog although I blog about all those things.  Basically I blog about all the things I love.  I blog about things that are pretty and delicious.
One of the things I love is where I live – Portland, Oregon.  A while back I started another  blog – Homebased Portland which was all about fun things and places to see, eat and play in this beautiful city.  It got to be a little much to maintain more than one blog so I have neglected that blog.
So I have decided that  since this blog is all about  the things I love that it would be o.k. to include posts about Portland and places I love to go in my city.  Saturdays will be the day I share with you some of my favorite places to see, eat and play in Portland. (Although today is Sunday but I've been out of town and I forgot what day it was!!)  So if you don't live in Portland or don't want to read posts about Portland you can just delete my Saturday posts!  But please don't delete my other posts :)!
I get a lot of emails from people who are planning on visiting Portland asking for ideas and suggestions of things to do while they are here.  Now you can just click on the Portland category and you will be able to check out all my favorite places in Portland.  I will gradually bring over the posts I have done at Homebased Portland too so you will have a complete guide and resource to Portland here at Your Homebased Mom.
My girls have been home the last week on a two week break between semesters so we have been doing lots of fun things around Portland.
Portland has an amazing number of food carts – over 450 throughout the city.  Some of the best food you will find in Portland can be found at a food cart!  We checked out a new food cart pod this week.  A food cart pod is a group of food carts.  They usually take over an old abandoned parking lot or corner lot and set up shop.
We paid a visit to  Good Food Here on Belmont.  We had a hard deciding what to get with all the selections available.
One of our favorite carts was The Sugar Cube.  A cute pink dessert cart that sells all kinds of yummy treats – made with sugar!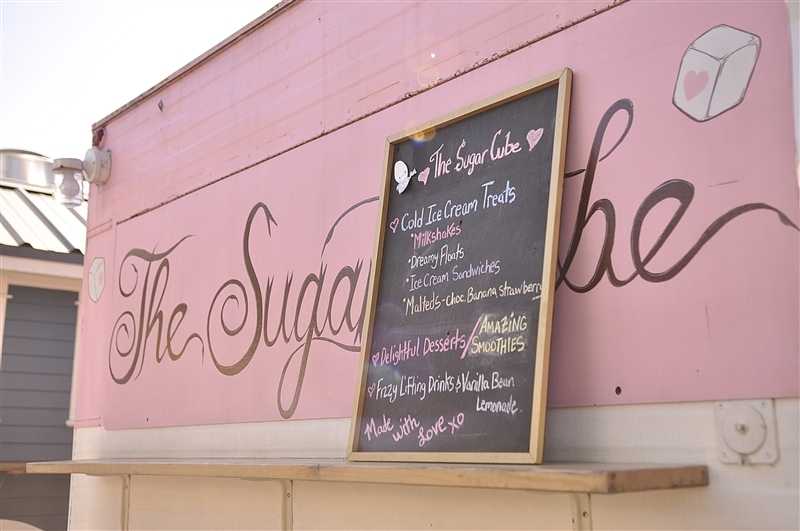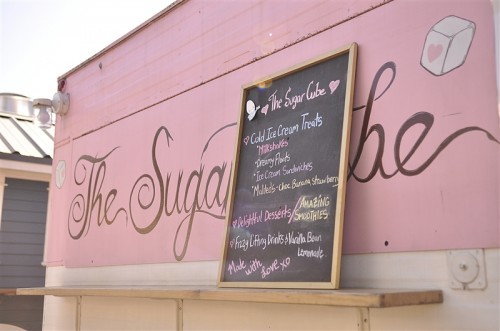 There were so many yummy sounding items we couldn't decide on just one so we tried four!
I didn't get a photo of the chocolate malt but it was quite lovely.
Then there was the coconut panna cotta with two bite size pieces of a super moist banana bread.  I am not a coconut fan but this was amazing.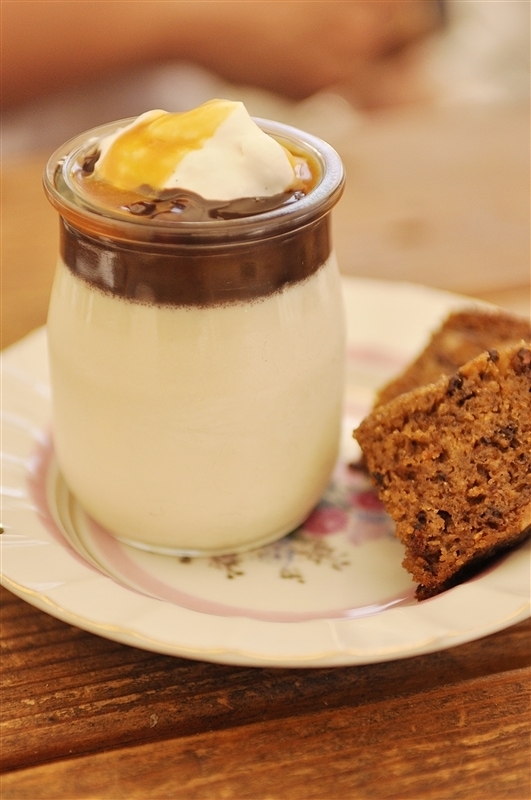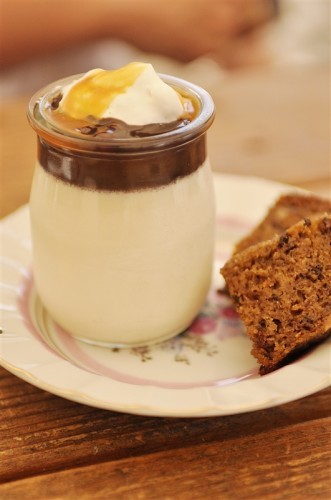 A roasted hazelnut and chocolate chip ice cream sandwich with salted caramel drizzle.  It was made with Fifty Licks (another food cart there at the pod) amazing Tahitian Vanilla ice cream.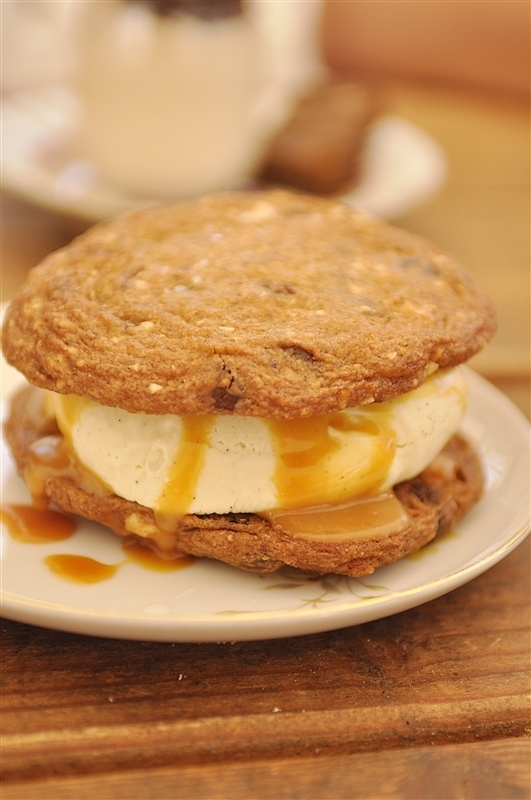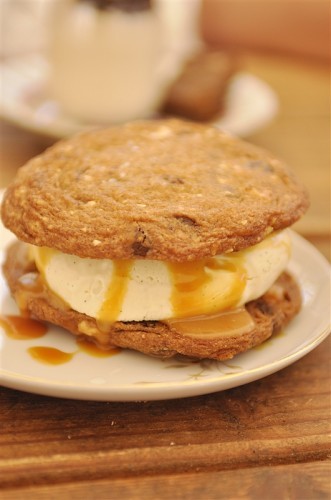 And the fruit crostata was flaky and sweet.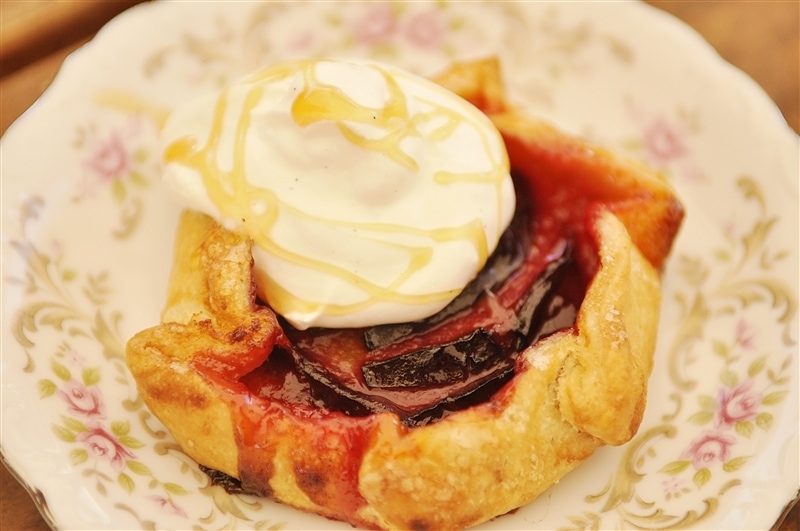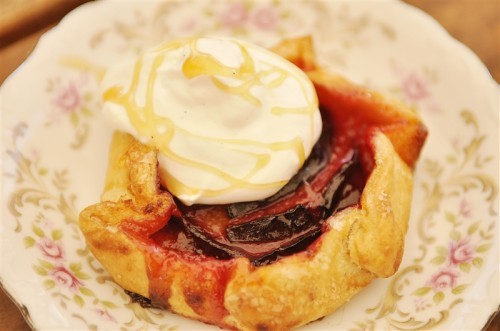 The next time your sweet tooth is needing a little attention pay Kir of  The Sugar Cube a visit.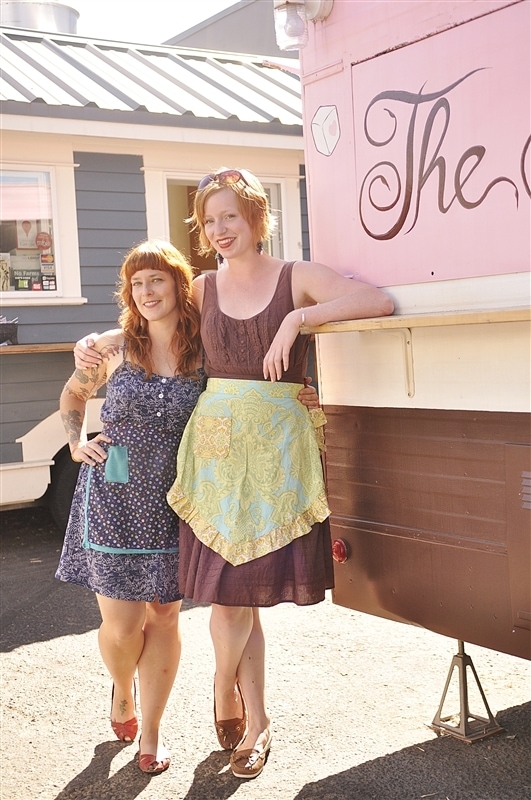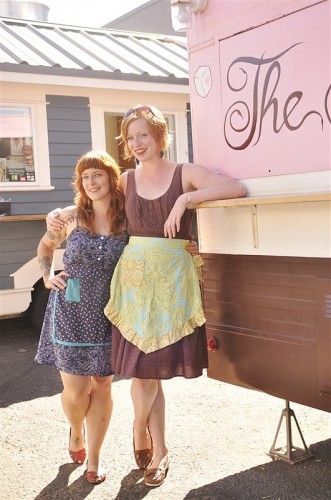 The cute pink cart was the perfect backdrop for a Totally Tessa photo shoot!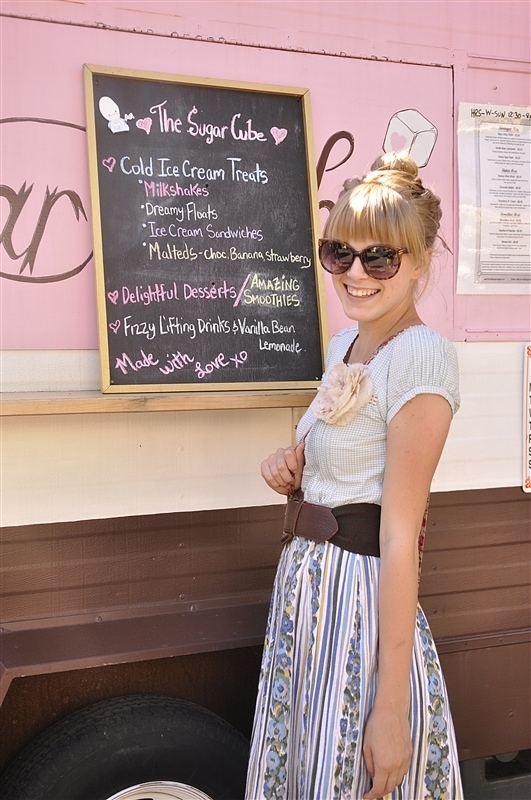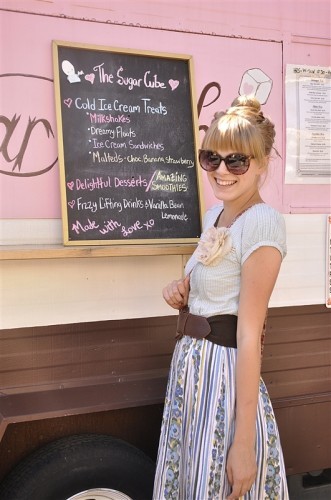 Be sure and go hungry!!