We love ice cream at our house.  We love it so much we are willing to drive clear across town for it.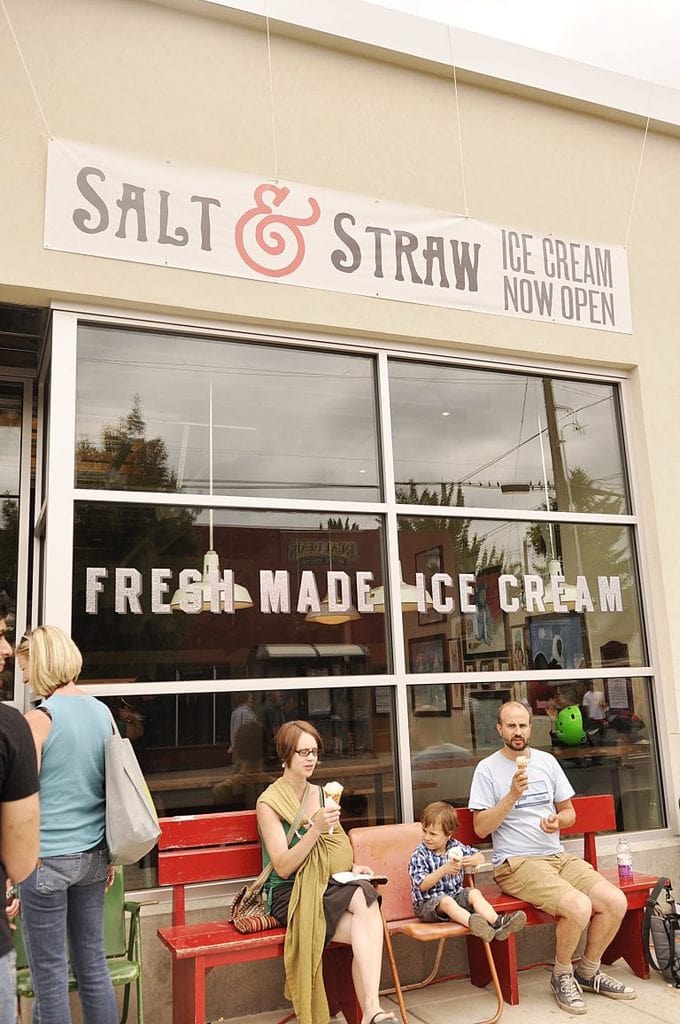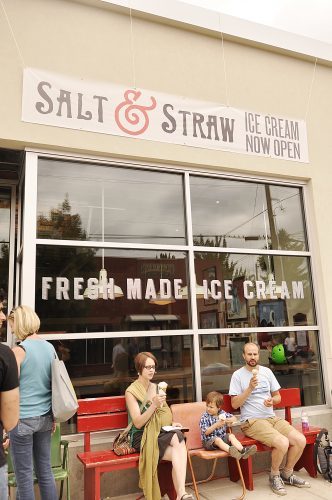 Several weeks ago Tessa and I headed over to the NE Alberta area to check out the Alberta Street Fair. We had fun eating our way up and down the street.  One of the places we stopped was Salt & Straw, a brand new ice creamery that had opened up the day before.  There was a line out the door but we soon discovered that it was so worth the wait – in fact I would have waited longer!!  Their motto is Portland's farm to cone ice cream shop.  This sign tells it all: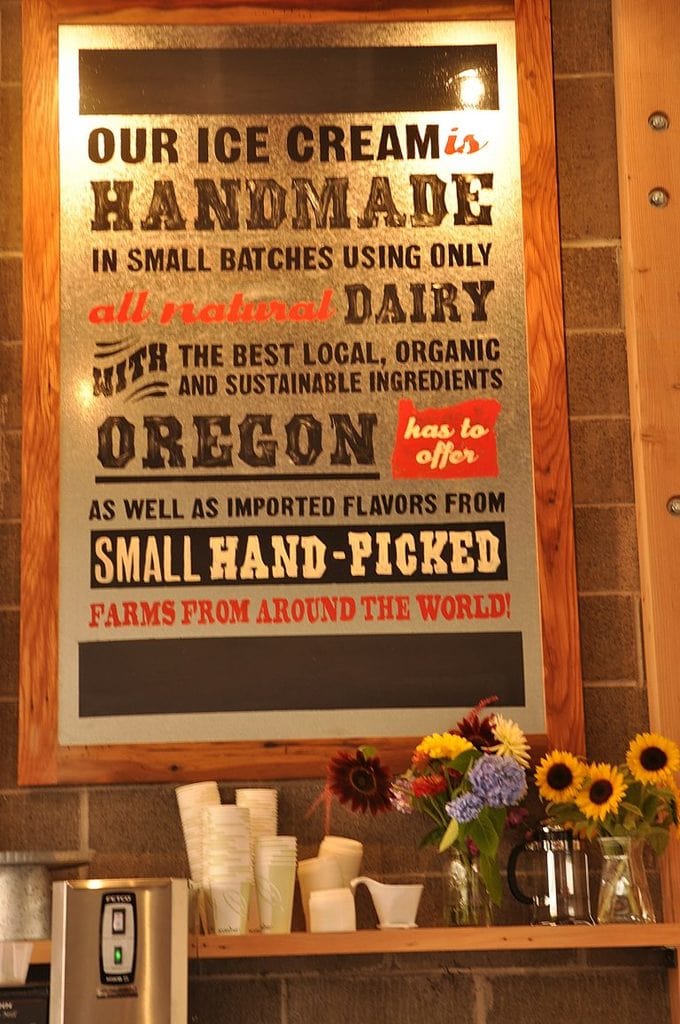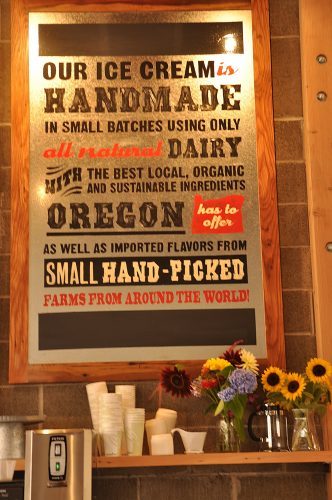 They have the most unique selection of flavors I have ever seen.  My favorite, and the one I dream about is Sea Salt Ice Cream with Caramel Ribbon – to die for!!  I didn't get it the first time but Tessa did and I wish I had.  We both got it on our second trip!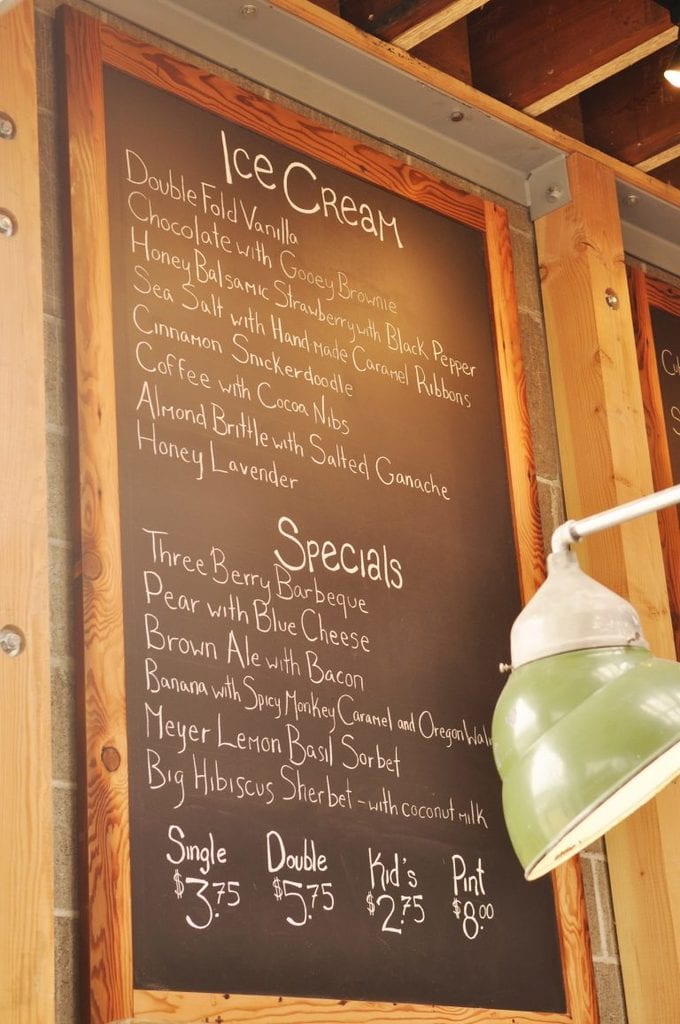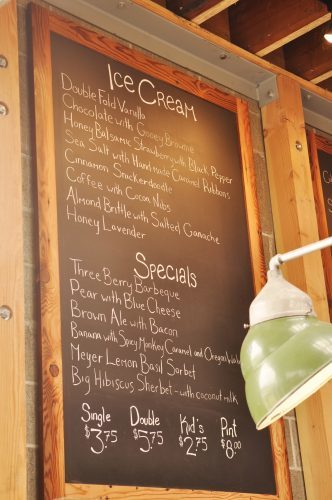 They also have flavors such as Lemon Basil Sorbet, Honey Balsamic Strawberry with Cracked Pepper and of course there was Vanilla.  Another favorite of ours was the Cinnamon Snickerdoodle.  The one flavor I couldn't even imagine was the   Pear with Blue Cheese.  I don't like blue cheese but I got brave and asked for a taste and it was amazing!  Who would have thought.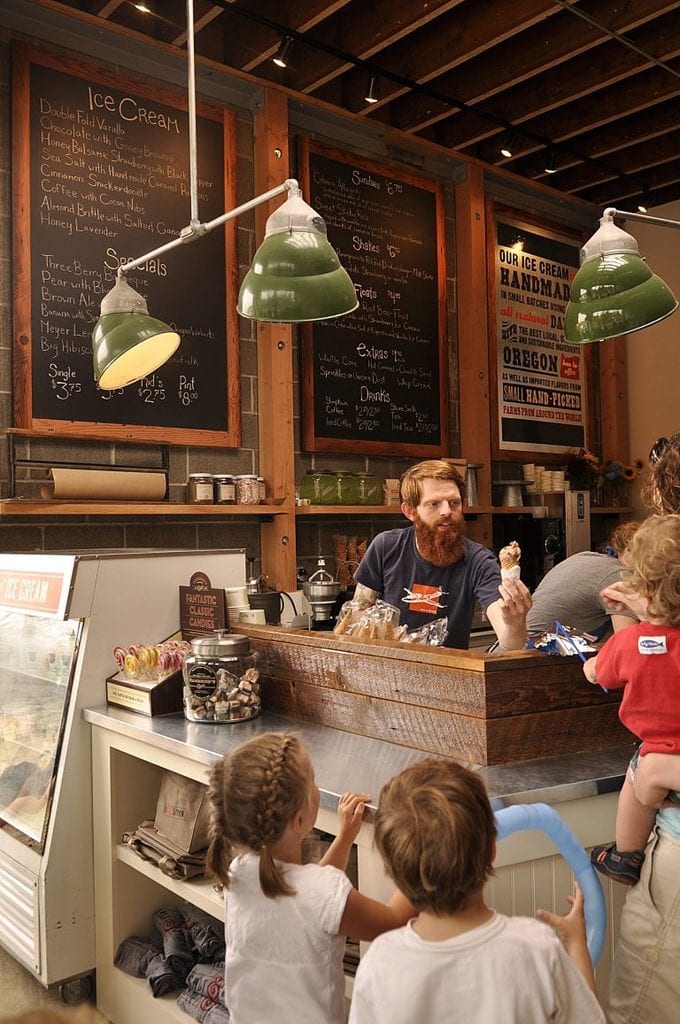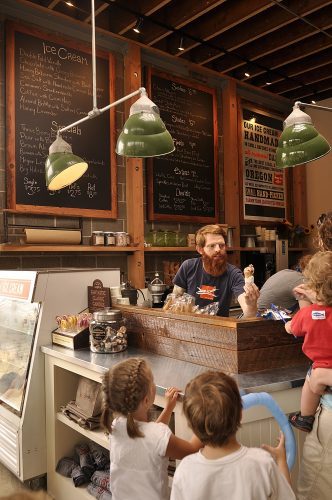 Their flavors change seasonally so you can check out their website to see what they are currently offering.  I am hoping that Sea Salt Ice Cream with Caramel Ribbon doesn't go away too soon!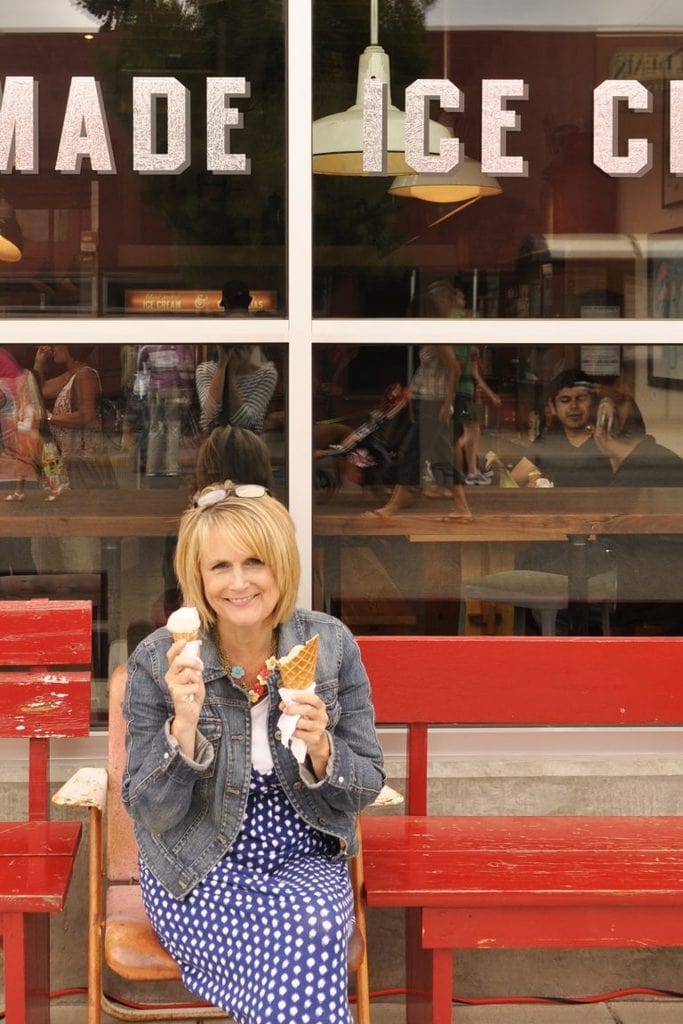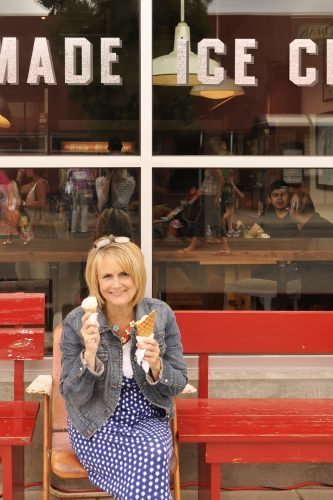 Just so you know, I didn't have two cones.  I was holding Tessa's when she took the photo!  But I wished I had had two after I tasted Tessa's!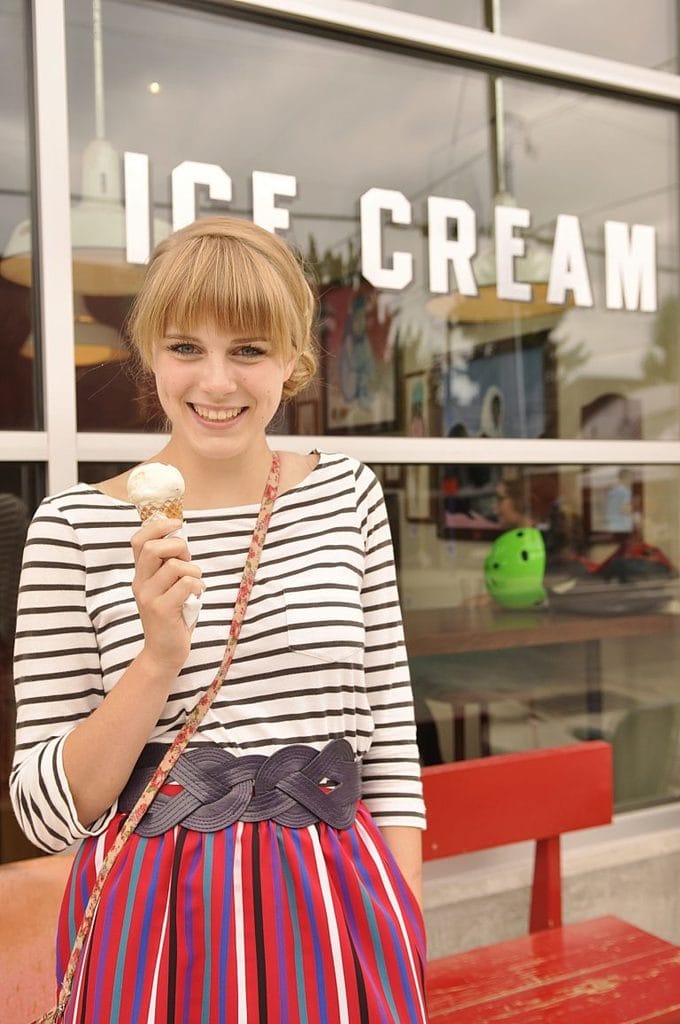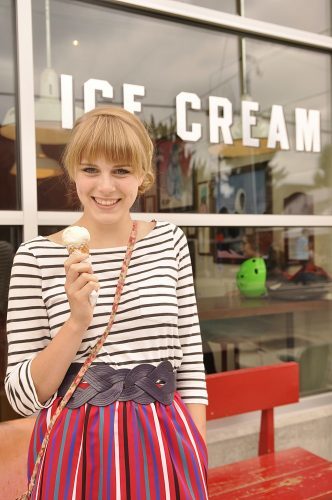 Next time you get a craving for some amazing ice cream, head over to Salt & Straw.
Do you have a favorite ice cream shop in the Portland area?