If you are new to the blog, on the weekends I share some place I love about the wonderful city I live in – Portland!
The last two weeks we have been hanging out on NE Alberta with our Portland posts and we are just going to keep on visiting!  If you haven't been over to NE Alberta, there are so many fun shops and restaurants. Today we are going out to breakfast.
Hesler's has been around since 1994 and they use many family recipes including their buttermilk pancake recipe from the owner's Grandmother.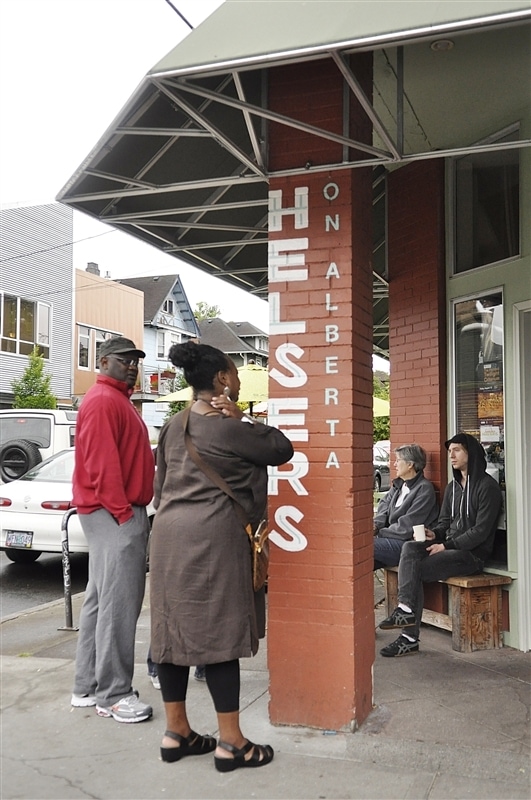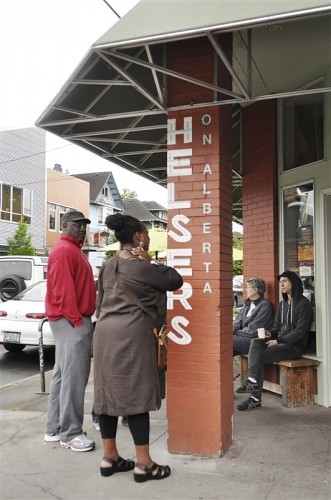 If you go on a weekend morning you may have a little wait, just like at about any Portland breakfast spot, but it's part of the fun.  Take a book!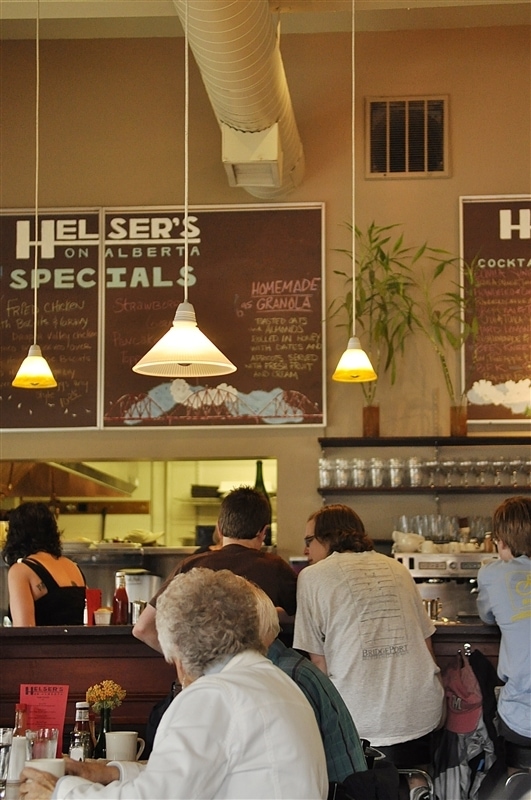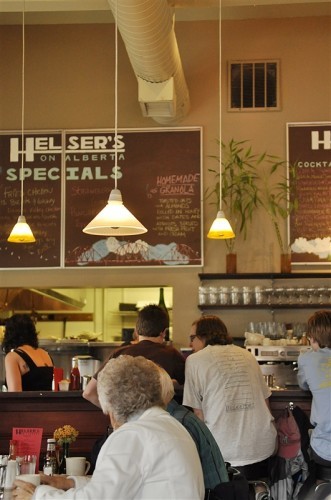 I decided to go for one of the day's specials.  We were there in the middle of summer so berries were in full season.  I had a yummy dutch baby covered in fresh local strawberries and whip cream.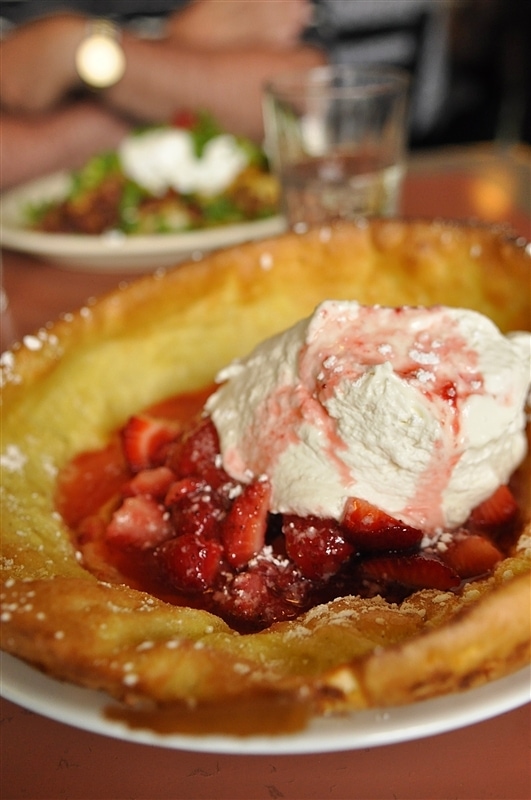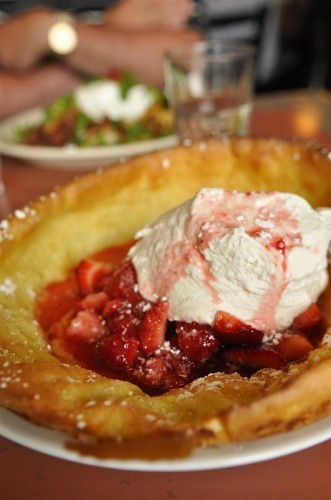 Jim is a hash man so he decided to try the brisket hash which he loved.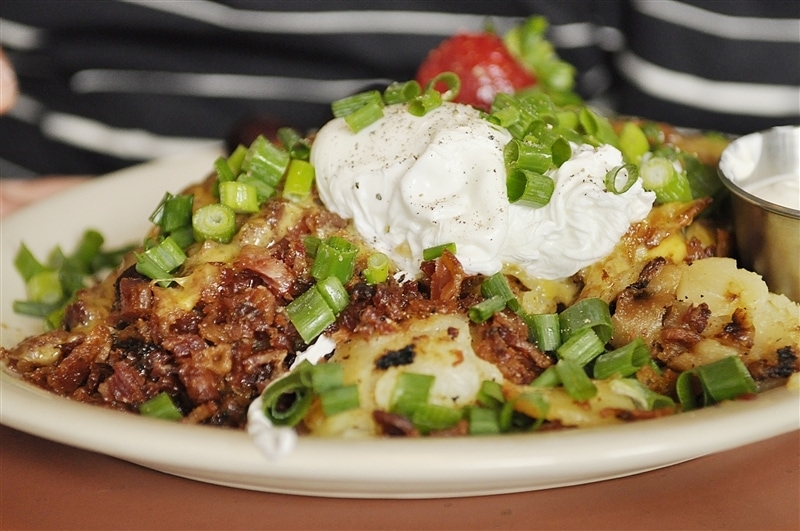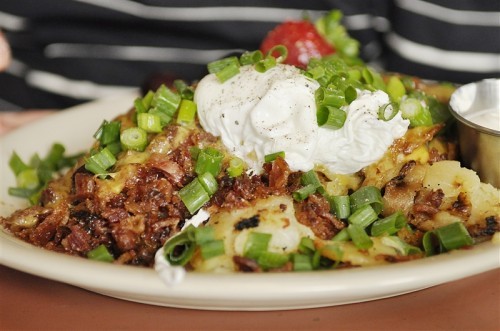 After breakfast be sure and spend some time wondering up and down the street.  There are lots of fun shops and a couple of vintage shops Tessa and I love to check out.
And if you are still hungry you could always stop and get some ice cream  or a grilled cheese sandwich.
Do you have a favorite spot on NE Alberta?