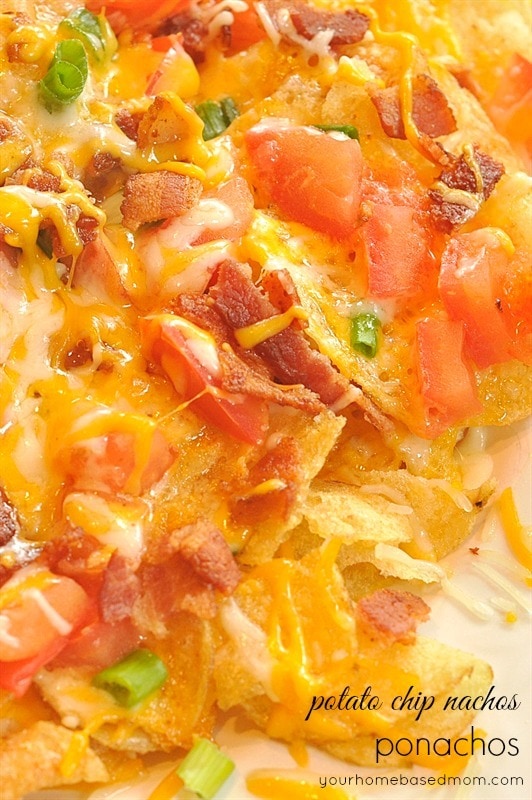 Are you wondering what Ponachos are?  Well, so was I.
A few weeks ago I was in Utah to see my boys and attend a conference.  I also got to spend some time with my friend Carol.  We met 20 years ago by chance.  A chance meeting that came to be a huge blessing in my life as she introduced me to Creative Memories and became my upline when I signed up to be a consultant.  Carol was the best thing to happen to me in regards to my business.  She was an amazing upline and has become an even better friend.  Even though she is no longer with the company we have remained friends and I truly cherish the time I get to spend with her when I am in Utah.
We were on a dinner break for the conference we were attending but neither of us were super hungry as we had enjoyed a delicious lunch at one of my favorite Utah spots, Cafe Rio! But we knew we needed to eat something or we wouldn't make it through the evening session of meetings.  We decided we needed some good appetizers.  We were limited in our time so we decided to go to Mimi's Cafe which was close by.
One of the newest items on their menu was Ponachos.  We were both intrigued by the name.  They are nachos made with potato chips.  We couldn't resist, so we ordered them.  They were good but the whole time we were eating them we were discussing how we could make them better.
First, we didn't like that they used cheese sauce (yuck!) and decided that grated monterey jack and cheddar would be much better.
Second, they needed more bacon.  I think we could only find about 3 small pieces of crumbled bacon on the whole plate!
So with that in mind I decided I could make them better at home.
We grilled some burgers the other week and I thought Ponachos would be the perfect compliment.
Mimi's Cafe had used barbequed Kettle chips which were great but I decided to use the Sea Salt variety instead.  I added the grated cheese as we discussed and tons more bacon!   I added some chopped tomato and green onions and then just popped them into the microwave for a few minutes.
They were so much better than the original version!!
What else do you think  would be good on Ponachos?  You could also experiment with the type and flavor of chip you use.  The possibilities are endless.  If you experiment let me know what you end up with!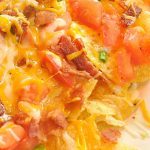 Print
Ponachos
Ingredients
A plate full of potato chips. I used Sea Salt Kettle chips but use your favorite brand and flavor.

Grated cheese - Monterrey jack and cheddar or use a Mexican blend variety

Chopped tomatoes

green onions and cooked bacon.
Instructions
Pile on the cheese and the toppings and then cook in the microwave for a few minutes, until the cheese is melted
Get my Weekly Menu Plan for FREE!
Receive my FREE "What's for Dinner?" Meal Planning Course, a copy of my FREE ebook that includes my most popular recipes and my FREE weekly Meal Plan.