We had Activity Day this last week. (A twice a month church activity for girls ages 8-12)  They already had a book review scheduled before I was put in as one of the leaders.  I thought it was a great idea but I thought maybe we needed to add a little fun, hands-on project and treat into the activity too.
So as the girl's arrived they were able to visit the Valentines Day Hot Chocolate Bar. For more details on how I put it together check out my post earlier this week.
Can you tell my the girl's face that they really, really liked it!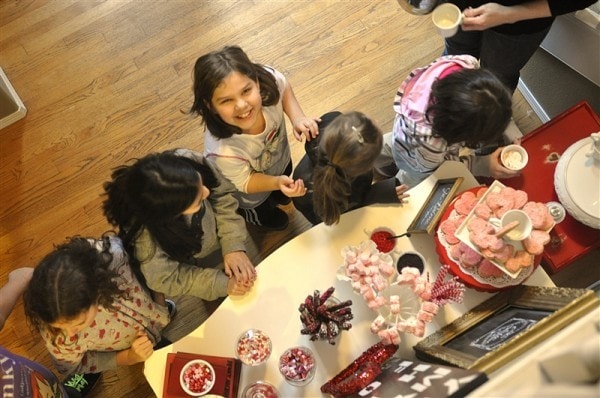 They came up with some pretty creative combinations.  I told them their mother could not blame me if they didn't eat their dinner that night!!  Total sugar overload!!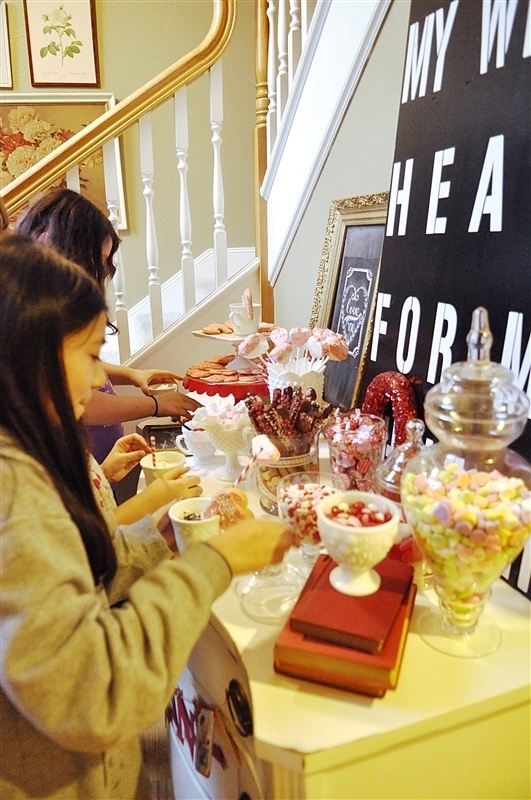 But so much fun!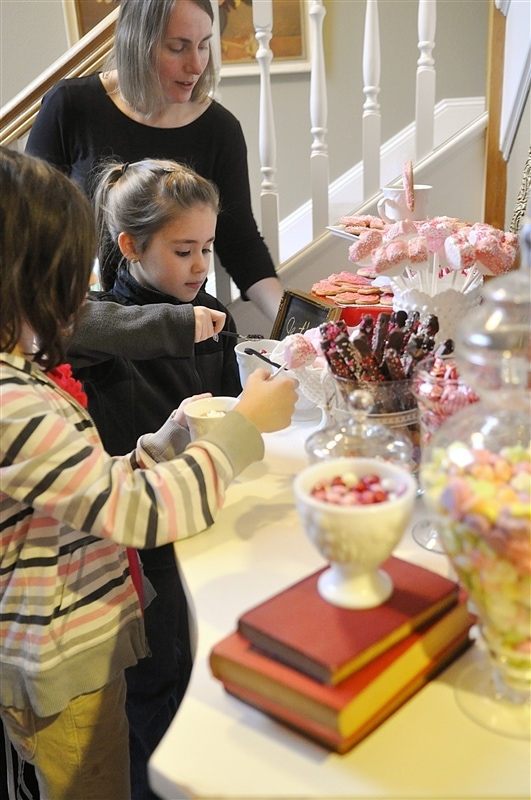 They brought their hot chocolate to the kitchen table and they all had brought a favorite book to share.  They told us a little about the story and why they liked it.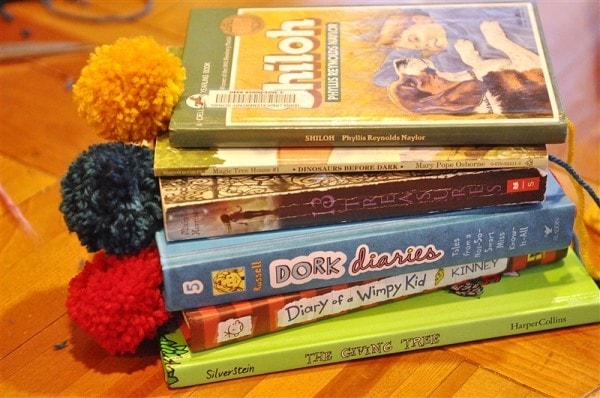 I shared with them some of my favorite books from when I was their age like Nancy Drew Mysteries, Little House on the Prairie and Anne of Green Gables.  I also gave them a list of suggested books they might enjoy that came from this great website, A Mighty Girl, that recommends books for certain ages.  Thanks to one of my readers who sent me the link and to many of you who responded to my request on Facebook for book suggestions for girls 8-12 years of age.
After they shared their book we had a little hands on activity and made pom pom book marks.  I had found the idea ovr at Design Mom.  The girl's loved it.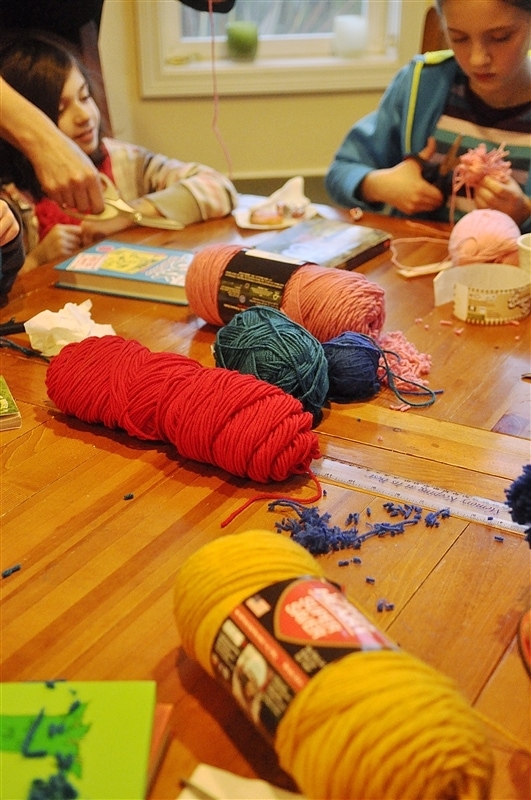 They chose their favorite color of yarn and got to work.  For a good tutorial on making pom poms check go visit Design Mom.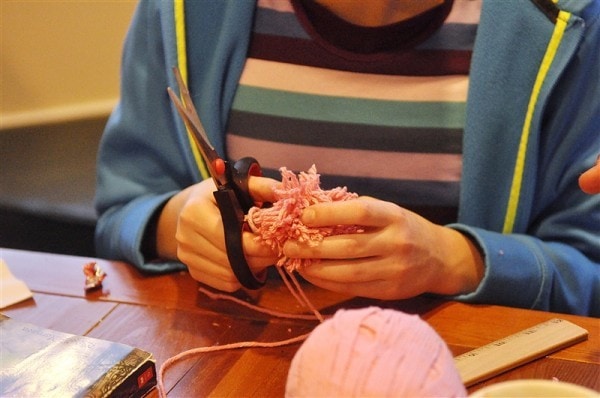 It does make a bit of a mess as they give their pom pom a haircut but totally worth it.  They turned out so cute.  I'll be sweeping up little pieces of yarn for a while!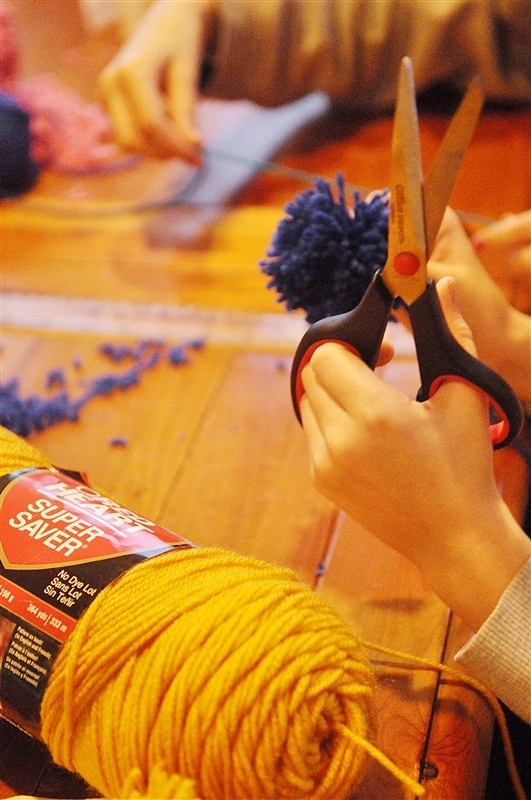 We had a half hour for the activity part and each girl was able to make two bookmarks.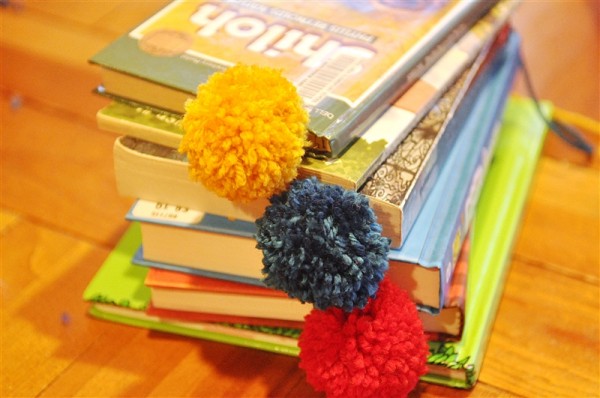 Next Activity:  Pie Making!
For other Activity Day Ideas check out these posts:
Enjoy!
Leigh Anne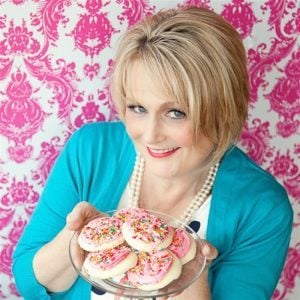 You can also visit me on Facebook, Pinterest, Twitter or Instagram.